In conversation with the UK's top travel editors
One of the things we've learnt in lockdown, besides how to host a virtual pub quiz or homeschool toddlers and teens, is that we should never take travel for granted. When the skies open up again, we will treasure the freedom to discover new places and cultures, meet awe-inspiring people and see spectacular sights more than ever before.
And we can't wait.
The same goes for the UK's leading travel editors. Here, we catch up with five of the writers and editors behind Cosmopolitan, The Telegraph, The Sunday Times, Family Traveller and National Geographic Traveller (UK) to see how they're getting on and find out where in the world they're dreaming of exploring next.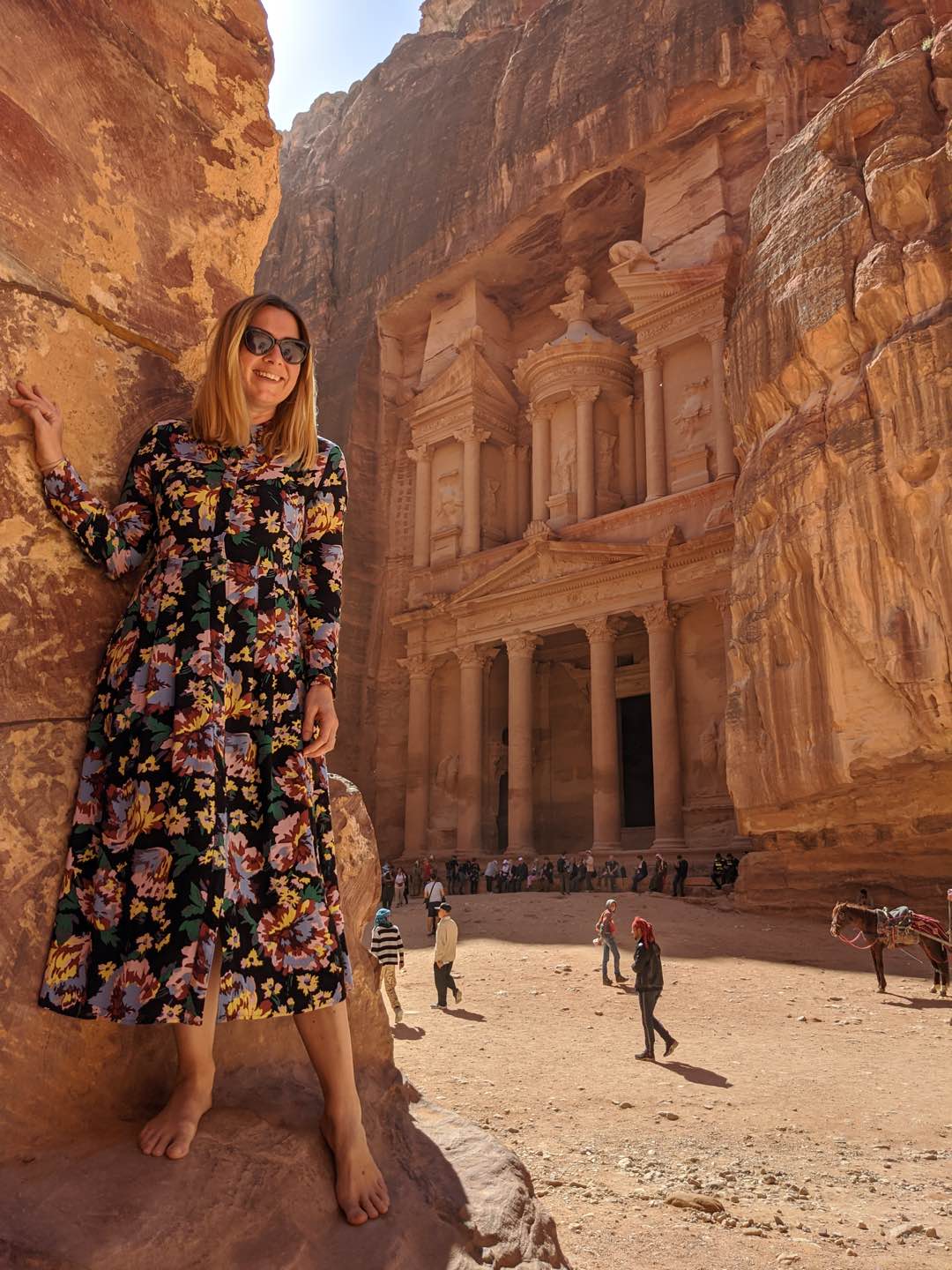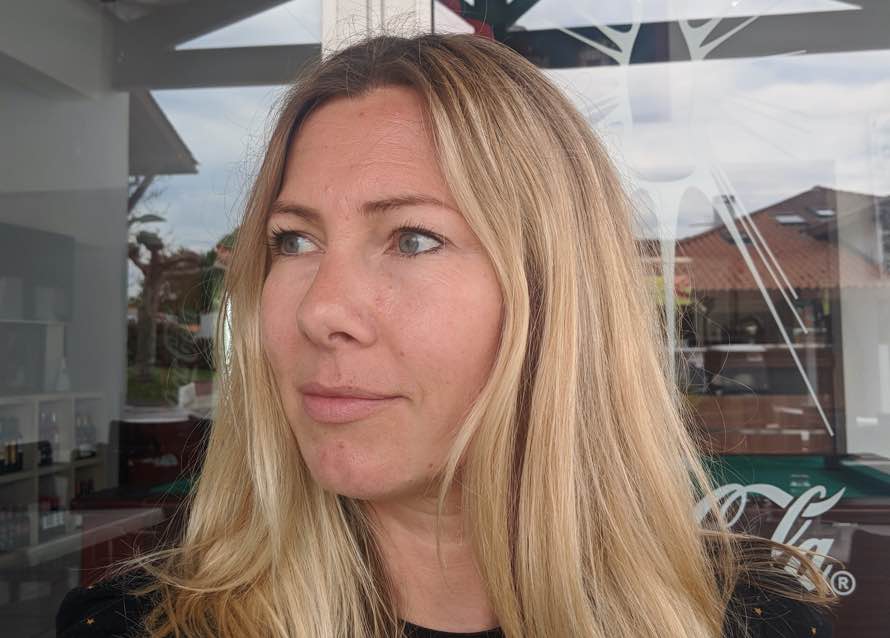 Amanda Statham
Travel Editor of Cosmopolitan
How have you adjusted to life without travel?
Fairly well, considering I'm used to jetting off somewhere most months of the year. My family relocated to the South East coast from London years ago and we're extremely lucky to be living by a beach during lockdown. The sun and sand combo has definitely helped to ease an intense situation and I usually work from home, so that hasn't been a major change (though I am missing London work events and I'm very much looking forward to a glass of bubbles on a rooftop soon!).
Where's the place you're dreaming of being?
Right now it's my parent's cottage in Leicestershire. They're in their seventies and my dad's been shielding, we can't stay overnight yet so I'm looking at booking a glamping site nearby in July then we can meet for walks and chats outside.
Where will you head first once the world starts opening up again?
After Leicestershire, we'll be heading to Devon where we've booked six nights in two self-catering eco cottages. This feels like the ideal place to get our travel mojo back as a family.
What will be your next big adventure?
I was supposed to be trekking to see mountain gorillas in Rwanda in June and would love to be there right now, so I'll try to get that rescheduled as soon as possible. COVID-19 also meant I had to cancel a West Coast USA road trip from San Francisco to Los Angeles as well as a press trip to northern Spain and the south of France by ferry. I can't wait to get those back in the diary.
What does travel mean to you?
Freedom. Never again will I take for granted being able to fly to most places in the world with ease – it's a privilege and a reminder that this is how many people are restricted even when lockdown's lifted. Mark Twain sums up how I feel about travel perfectly: "Travel is fatal to prejudice, bigotry, and narrow-mindedness, and many of our people need it sorely on these accounts. Broad, wholesome, charitable views of men and things cannot be acquired by vegetating in one little corner of the earth all one's lifetime."
Claire Irvin
Head of Travel at The Telegraph
How have you adjusted to life without travel?
Well I suppose there's two ways of answering this: I don't really feel as though I've been living without travel, as during lockdown The Telegraph travel desk has been even busier than ever – not only have we launched a live blog to cover the rolling news as COVID-19 restrictions are lifted around the world, but we've maintained two inspirational print sections a week and an agenda setting online analysis and opinion. So while I haven't physically been able to go anywhere, I'm constantly talking and thinking about it! Most importantly though, I was very lucky to be locked down at our home in the countryside – and with some fantastic weather, feeling the sun on my face and exploring parts of our villages for the first time with my family felt like the next best thing to being on holiday.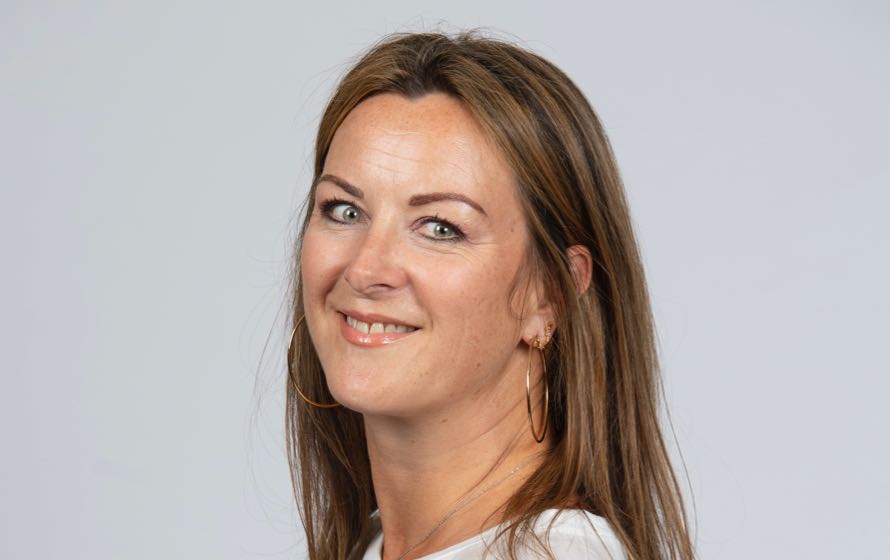 Where's the place you're dreaming of being?
My pony-mad eleven-year-old and I were meant to be in South Africa on a horse riding safari so I may have dreamed about that quite a lot over the past few weeks. Hopefully we can pick up on these plans again in the not too distant future.
Where will you head first once the world starts opening up again?
I spent a lot of time in Crans Montana, Switzerland in my early twenties. It's a place that I love and it's home to some of my dearest friends. Summer in the Alps is idyllic, and I was due to go back during the school holiday. I hope that we can rebook before the end of August.
What will be your next big adventure?
We also had to cancel two epic trips to Sri Lanka and Canada due to coronavirus restrictions, so I am very keen to rearrange those as soon as we can. Our two children love animals and wildlife, and are desperate to get to Antarctica and Alaska so they are on the big-ticket wishlist in the next few years.
What does travel mean to you?
Family, fun, new places and faces… and a really good glass of local wine.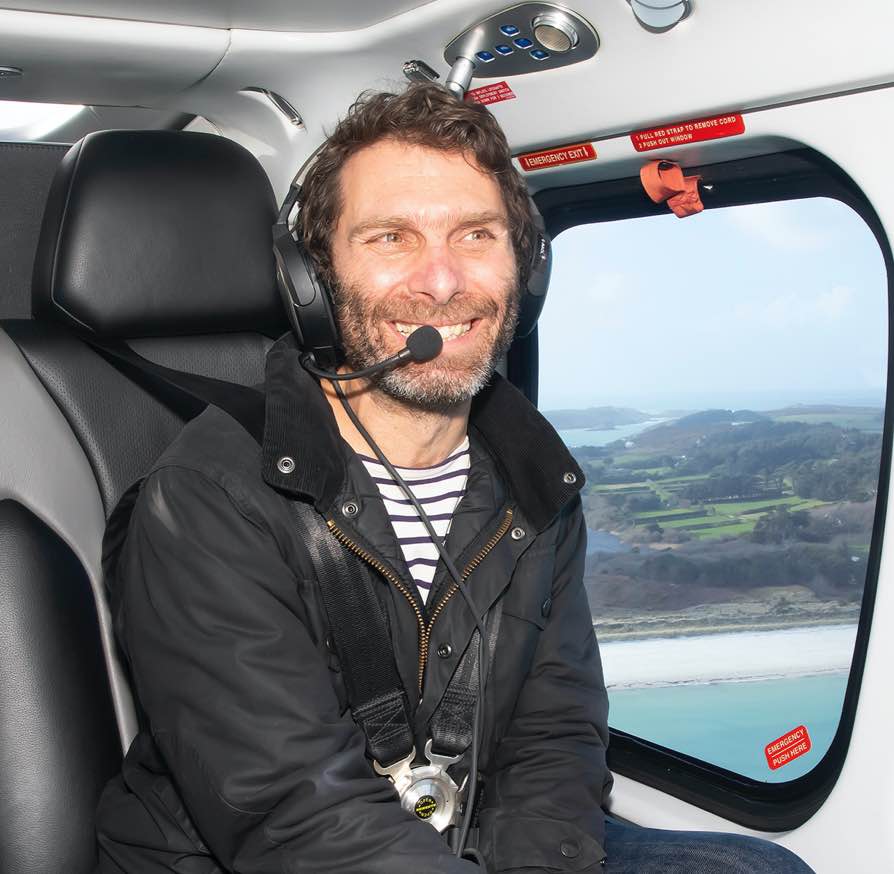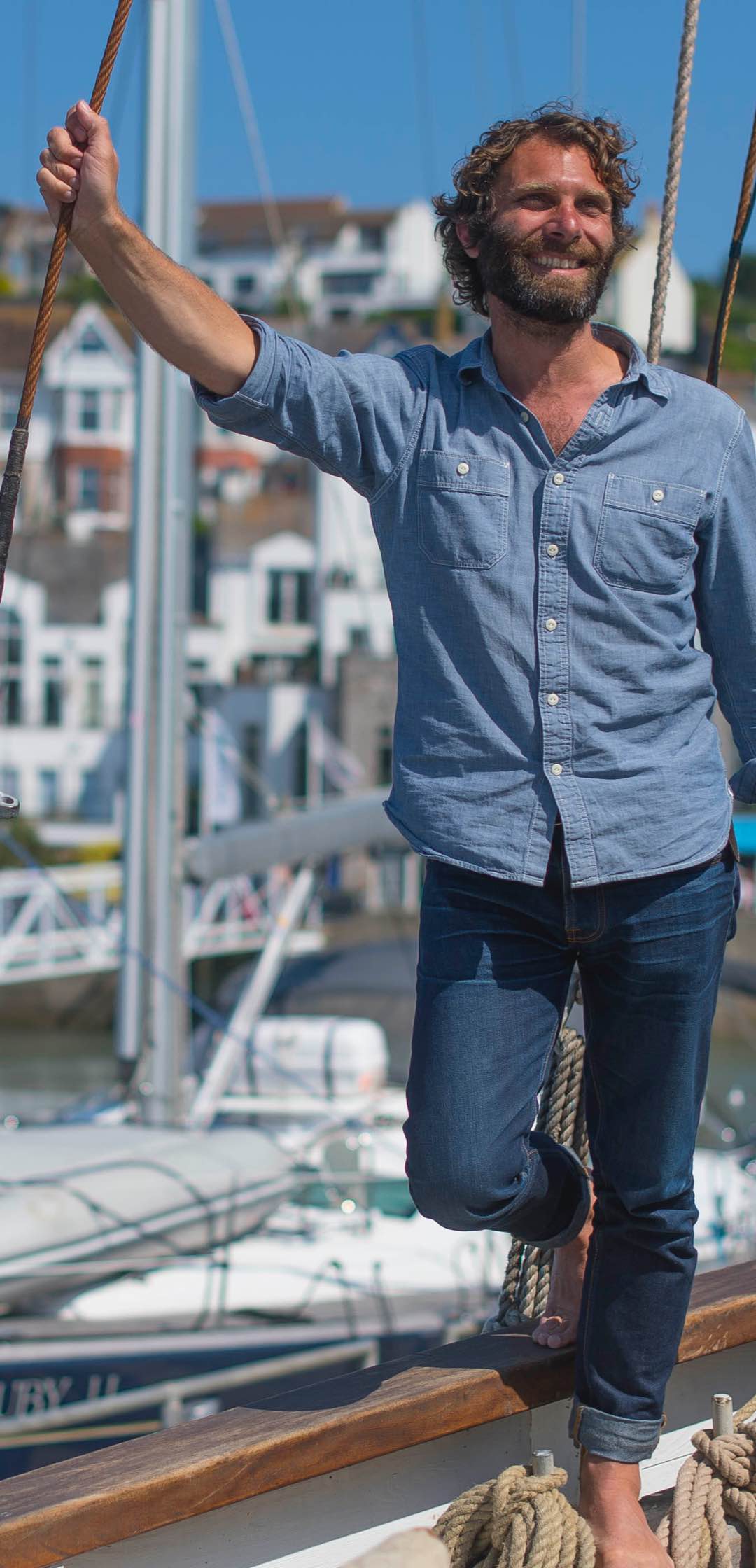 James Stewart
Freelance Travel Writer of the Year
(The Telegraph and The Sunday Times)
How have you adjusted to life without travel?
Surprisingly well. Travel journalism can be hectic: heading out on three or four trips a month which are often intense with too-brief turnarounds at home. So, unexpectedly (and after a few weeks' jitters), stepping off that merry-go-round has been rather lovely. When not at a desk I've pottered: Monty Doning in the garden, reading books both new (Kathleen Jamie's brilliantly understated Surfacing and Philip Marsden's The Summer Isles) and old (I fell in love again with Laurie Lee's euphoric As I Walked Out One Midsummer Morning). Most of all I've loved the sudden quiet in London, the clarity of the skies. That said, I saw planes taking off at Heathrow recently and felt a pang for the impromptu adventures and inspiring encounters that only travel can provide.
Where's the place you're dreaming of being?
Definitely a coast. I have literally had dreams about sailing and surfing – two favourite hobbies. (For a while I tortured myself with YouTube videos and webcams. Not recommended). Perhaps because of lockdown, I yearn to be footloose, to make plans on a whim. So perhaps in a campervan along the Galician coast or a surf-trip in Portugal or Indonesia, or sailing almost anywhere. Alternatively, Pembrokeshire or Scotland's far north would be magical right about now. So long as I can float and feel the sea beneath me I'm not fussy.
The place you'll be heading first once the world starts opening up again?
Given our current quarantine restrictions it'll be in the UK. For pleasure it'll probably be Suffolk. I come from a family of sailors – we have a small yacht moored here – and have been pining for anchorages in its mud-silvered creeks and potters in its creaky coast towns. Even just its vast skies. For work, it's to Ceredigion, to write about the arty, alternative soul of deepest west Wales.
What will be your next big adventure?
Pre-lockdown I was planning to cycle through Namibia, across the Sossusvlei sand dunes, up the Skeleton Coast and into the Etosha National Park for 12 days. Sounds hairy-chested until you learn I planned to use an e-bike, thereby covering ground at a fair clip while remaining connected to the scenery, people and wildlife (although, hopefully not too connected to some of the wildlife). Travel was slated for August so it's still possible!
How do you think travel will change in the future?
I'd like to hope we might recognise its value again. In recent years too much travel has been the experiential equivalent of junk food; all quantity, no substance. If we want it to, travel can be about more than feeding Instagram accounts. It can be an opportunity for our best lives: living in the moment, taking chances, feeling open to new experiences and connected. So, I hope we might return to staying longer and valuing travel, whether near or far, as the privilege it can be.
The place you're most nostalgic about?
Tough question. Perhaps Tasmania, Australia's island state. I've been going for about 20 years and it only gets better, gentrifying rapidly without ever losing the wild, edge-of-world quality that made it so appealing in the first place; the next land masses west and south are Patagonia and Antarctica respectively. Whenever I'm there I find myself flitting through property brochures imagining another life.
Jane Anderson
Editor of Family Traveller
How have you adjusted to life without travel?
Before lockdown I was aiming to travel more sustainably, taking more time to consider why and how I was going. I was looking into more UK trips or shorter overseas hops by train. This enforced grounded time has made me re-evaluate even more what it means to have the freedom to explore; to regard travel as a privilege rather than a right which I think is a positive out of the negative. To be honest, I haven't missed travel too much as I've enjoyed slowing down just a little, appreciating what's around me locally and spending more time with my children than usual. I've also had time to go through my vast backlog of digital images and create old-fashioned family albums.
Where's the place you're dreaming of being?
One of my favourite places in the world is the Isles of Scilly. I was there in the October half term with my family staying on the main island of St Mary's at the Star Castle Hotel with its glorious views over this crazy beautiful archipelago. A highlight this time was catching the ferry to neighbouring St Agnes with its quirky art galleries and arcs of white sand. We took a sea safari with a local wildlife expert and spotted seals and magnificent seabirds.
The place you'll be heading first once the world starts opening up again?
Pre-lockdown, I had planned a rock n roll weekend in Paris with my 13-year-old, guitar-mad son which I'm hoping to resurrect. I'm also hoping to take my 16-year-old daughter Scarlett to the Lefay Resort & Spa in the Italian Dolomites as a treat for working so hard for her GCSEs, which she did up until the exams were cancelled.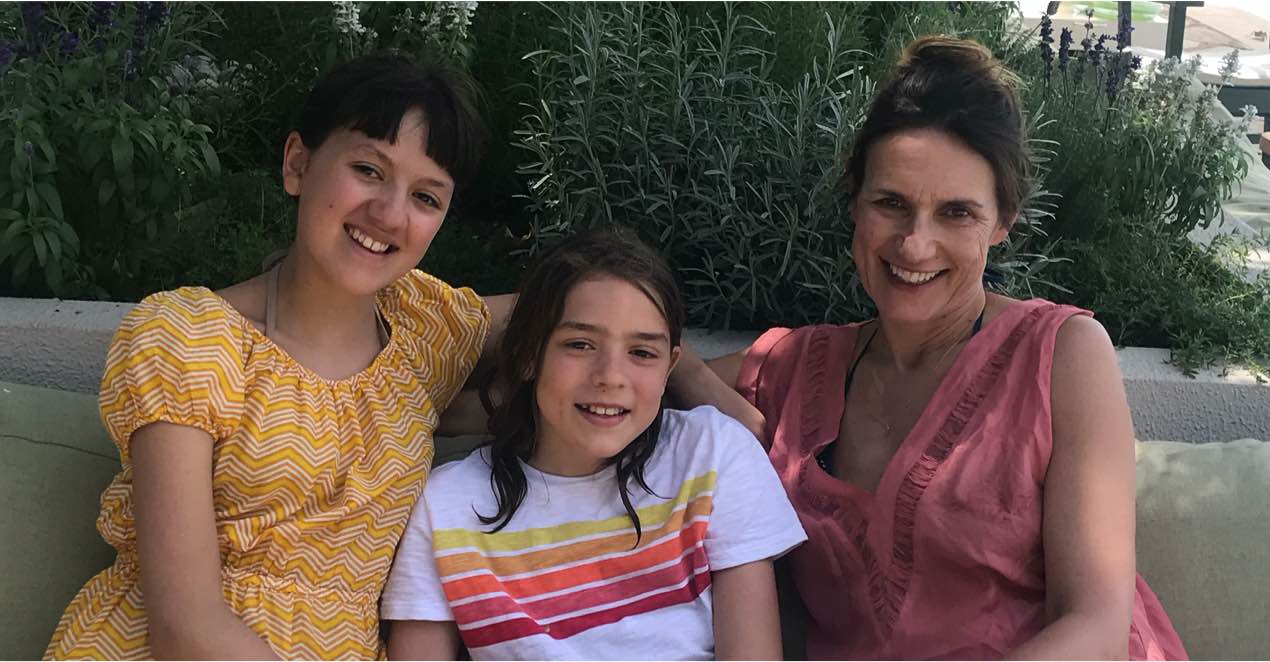 What will be your next big adventure?
If a long-haul trip was on the cards, I'd love to take my teens to Japan to chase down all those childhood touch stones like Studio Ghibli films. A classic Californian road trip is another adventure I'd like to take them on. They've only been to the USA once, and I feel it's calling to us. If I'm sticking to my sustainable travel aims, I'd like to plan a big adventure around the Scottish Highlands and islands with plenty of wild encounters.
What does travel mean to you?
Being Editor of Family Traveller has meant travel has centred around the best possible experiences for my children. I've been guilty of packing our holidays too full of activities and using them as guinea pigs in the quest to write a good feature and share the knowledge! When I strip back that aim to report and enhance my kids' experiences, travel is still wildly exciting to me. It's the best version of myself, and when I return, I'm that much richer in inspiration and energy. The possibility of exploring a new place is still thrilling. To interact with different beliefs, wildlife and landscapes, I'm constantly wowed by the beauty of this world, but of course, panicked by our continued lack of care for it.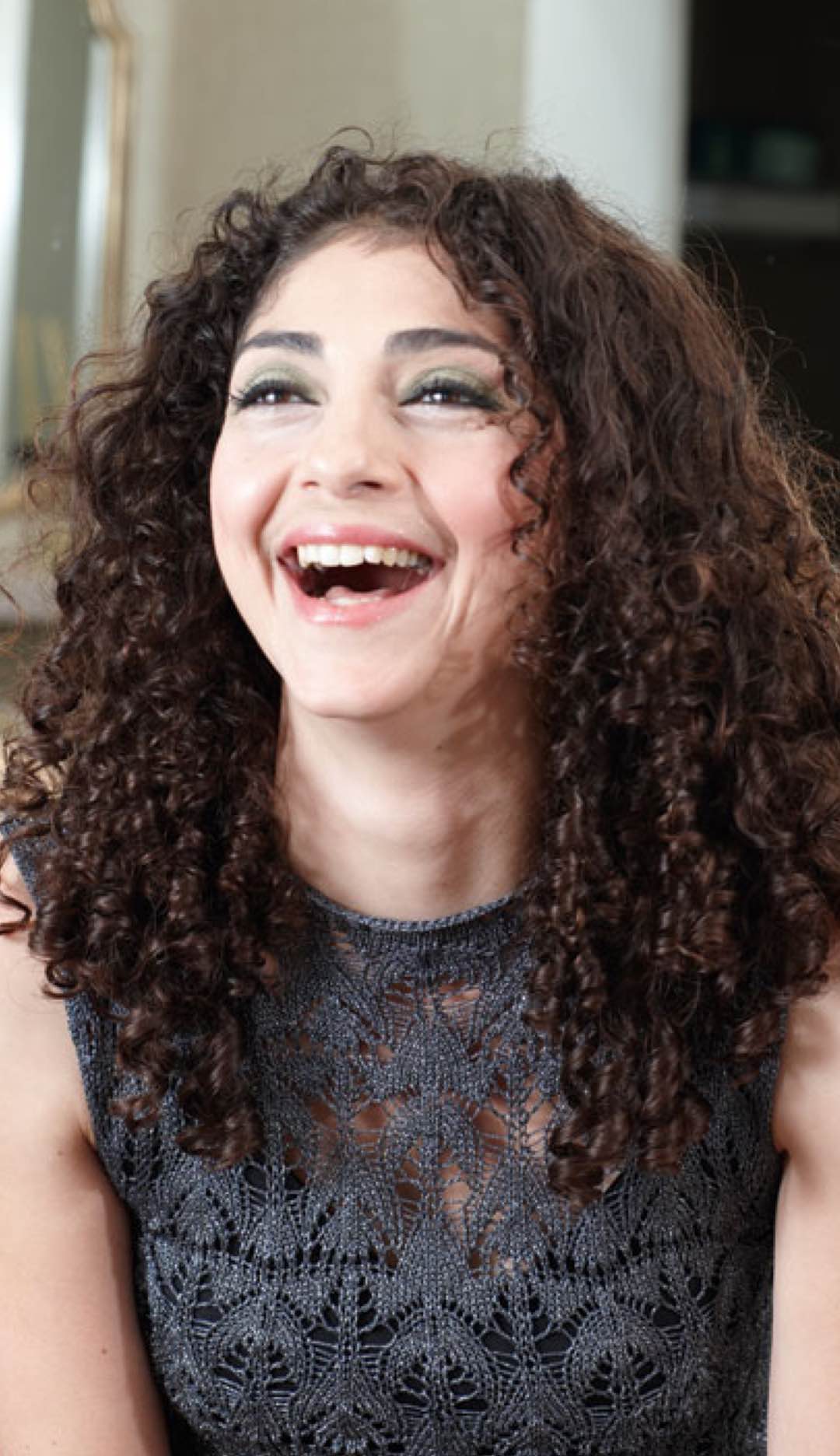 Maria Pieri
Editorial Director of National Geographic Traveller (UK) and National Geographic Traveller Food
How have you adjusted to life without travel?
Remarkably, unnervingly well. Although I do miss travel. As for adjusting to lockdown, I'm very good at setting myself a routine and sticking to it. There's been lots of walking, running, working, growing tomatoes and baking.
Where's the place you're dreaming of being?
Right now, a realistic dream would be Cornwall. We were due to go skiing as a family in April and then to Cornwall in May, but then, well, life happened. Skiing is out now, for obvious reasons, but Cornwall still seems within reach. For the summer, I'd love to go back to Italy. Lake Como and Venice were in my sights, and I was picturing charcoal dough-based pizza, homemade pasta, a little history and culture, lots of sunshine and a pool or beach. Hopefully it's still a possibility – I wonder if we might even drive there!
The place you'll be heading to first once the world starts opening up again?
We'll be planning day trips to start off with, and then heading further afield – to Cornwall and Italy, hopefully. As for next year, who knows? America? Japan? Sri Lanka?
What will be your next big adventure?
Planning summer holidays for 2021! And trying to reach some agreement on where to go from the family – that's always fun. They all seem keen on the USA and Japan. Solo, I'm thinking South Korea, but who knows when that might be. As a bit of a martial arts fan, I'm keen to join a training camp before I get too old.
What does travel mean to you?
It means so many things to me; where do I begin? I see it as a chance to reset, and as a way to appreciate and understand different people and cultures – and myself a little more, too.