Situated within the Domaine de Bel Ombre – a historic sugar estate that has a rich past – Heritage le Telfair Golf & Spa Resort has been beautifully refreshed. We take a look at what's new at this popular Mauritius resort…
Le Telfair has a real charm to it. The spaces are light and airy, the style is reflective of the island's past, the service is attentive, yet unobtrusive and the easy-going atmosphere makes unwinding the easiest thing in the world to do. And then there's the setting between a large turquoise lagoon on Mauritius' breathtaking south coast and a 6100-acre estate that's home to a nature reserve and award-winning 18-hole golf course; this spot is really hard to beat.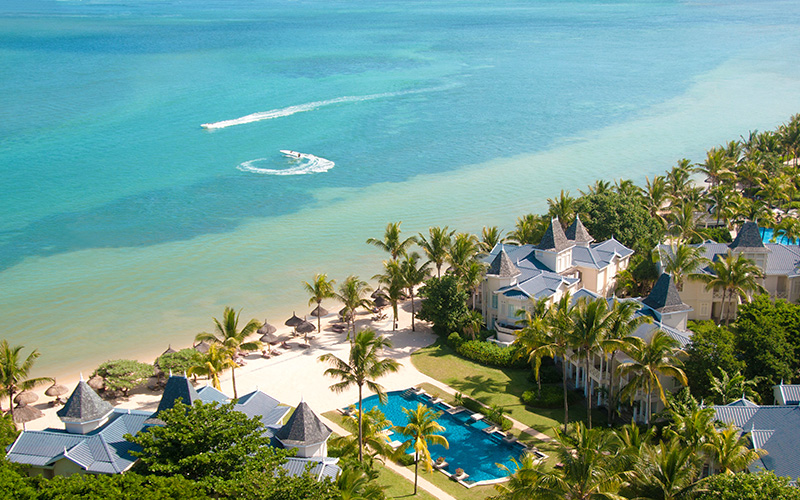 Spa & wellness
The resort has always prided itself on its health and wellness offerings, so a greater focus on this element of your holiday should come as no surprise. As well as refreshing the spa area and introducing a range of healthy options such as freshly-made smoothies and salad bars at meal times, a whole new package has been introduced for guests staying a minimum of seven nights. Five mind-body sessions such as yoga, Pilates and t'ai chi, fitness sessions with a personal trainer and the chance to attend to a range of health workshops are just a few of the inclusions of the fantastic Wellness Bliss upgrade option. Your stay will begin with a short consultation with a wellness expert who will tailor your programme followed by an arrival day treatment. What better way to slip in to holiday mode?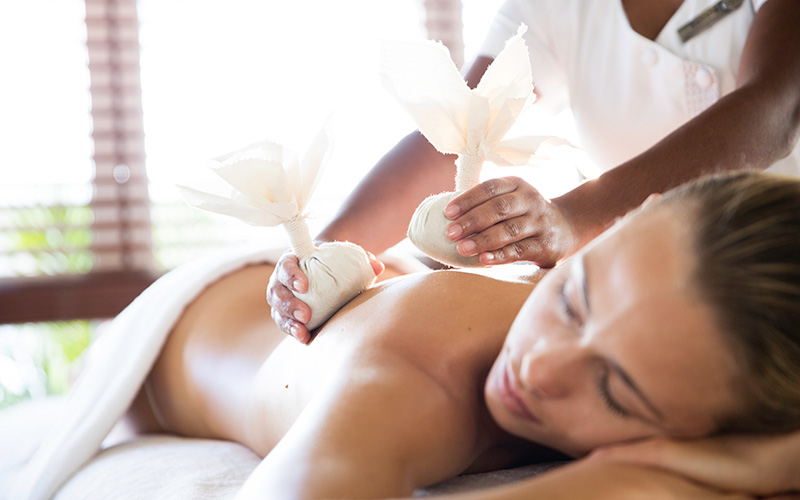 Sleep
While some of the changes around the resort have been subtle, the suites have been transformed, yet they have ensured the signature plantation house style remains. We love the new outside-brought-inside vibe achieved by the addition of palm-leaf art work and the green soft furnishings. Butler service in each and every suite elevates the already exquisite service to a whole other level. Your private butler will be on hand to make sure your stay runs as smoothly as possible and to cater for your every whim.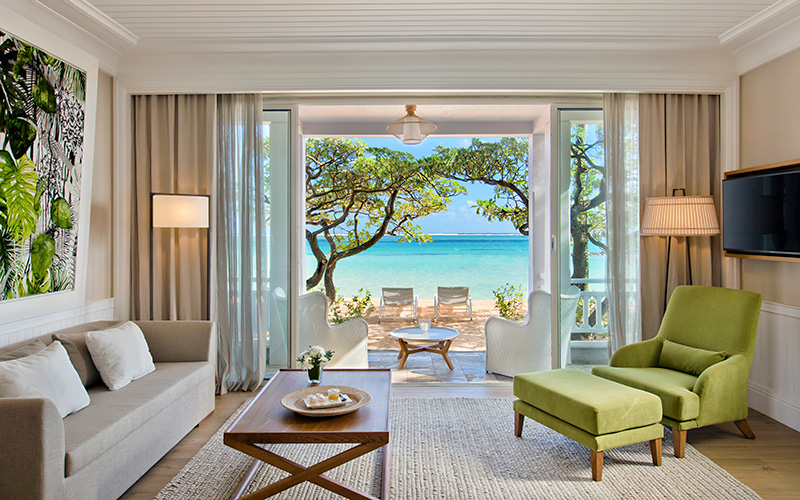 Eat and drink
The much-loved Annabella's and Gin'ja restaurants and the Cavendish Bar have all been revitalised, yet they retain their laid-back charm. The al fresco venue Le Palmier, which was already a firm favourite at lunch (which is still available and has the addition of a salad bar, perfect for the health-conscious), has been restyled and is now open for dinner too. Dining under the stars, just steps from the water is sure to be one of the stand-out holiday experiences. As ever, you can dine at the restaurants throughout Le Telfair, at the neighbouring Heritage Awali Golf & Spa Resort, the adjacent C Beach Club and at the original plantation house, Le Château de Bel Ombre.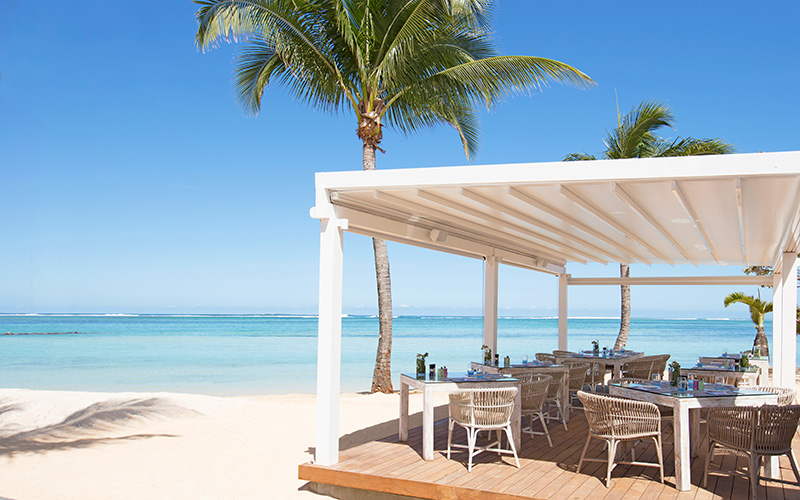 The pool
The beautiful main pool has been enhanced with the addition of a number of 'over-water' cabanas which lead directly into the cooling pool. Throughout the day, drinks from Le Palmier can be served directly to your sun bed and you don't have to move too far for lunch either… pure bliss.
Inspired?
---
Be one of the first to experience the refined Heritage Le Telfair Golf & Spa resort.
Read our Indian Ocean & Arabia brochure or chat to one of our Mauritius experts who can share their first-hand experiences and recommendations.