Speak to one of our experts now about this offer
Call us on - 0800 092 4444
Or drop into your local Kuoni store to find out more

Find your nearest store
City break luxury
Slink into town for stylish hotels and authentic experiences with our luxury city breaks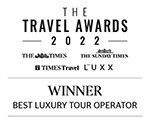 Best luxury tour operator
Spend more time exploring the cities you love. Make plans for the ones you've yet to see. We know a thing or two about luxury city breaks and our escapes are tailormade. Explore the Kuoni way, taking cues from our destination experts and adding your own footprints as you go.
From Palma to Rome and Venice to Valletta, we'll take you where the cathedrals and the culture are. We'll show you the best spots for high-end shops, head turning sculptures and historical sights. We know the tapas bars where locals eat and the luxury city hotels where silky sofas meet sumptuous pools. And we offer curated experiences that get you closer to the soul of each city.
We also do long-haul long weekends in spectacular style. Our worldwide luxury city breaks include New York, Las Vegas and Dubai. And stopover destinations? We'll settle you into cocktail slinging legendary landmarks in Singapore and high-design hotels in Doha.
Read more
{{ filter.text }}
Clear all
Sorry, your hotel is no longer available
Please check alternatives
Choose dates
{{store.searchDuration}} nights, {{formattedDate}}
Enter dates to check availability
{{ guestRollup || 'Enter guests' }}
{{ store.selectedAirport.text }}
{{ store.selectedClass.text }}
{{ store.selectedOccasion.text }}
Search

Choose a departure date
{{store.searchDuration}} nights
Enter rooms & guests
{{passenger.childAges.length}}
Checking prices & availability

{{term}}, {{formattedDate}} for {{searchDuration}} nights
All

({{destinations.length + products.length + offers.length + inspiration.length}})

Destinations

({{destinations.length}})

Holidays

({{products.length}})

Offers

({{offers.length}})

Inspiration

({{inspiration.length}})
{{availabilityProduct.length}} holidays in {{term}}
We're transferring you to our tailor-made specialists
From the multi-award-winning Kuoni