CV Villas
For 50 years, our specialist sister brand CV Villas has organised holidays to their handpicked collection of beautiful villas, each one carefully selected for its style, individuality and 'wow' factor. There'll always be something to take your breath away in one of CV's properties, whether it's an exceptional view, a fabulous garden or a stunning infinity pool.
Your dream holiday is just a few steps away. Speak to an expert in-person, on the phone or as a virtual appointment.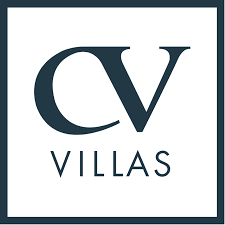 the CV Villas difference
Handpicked
CV Villas properties continue to be handpicked for their style, individuality, comfort and diversity, all chosen for a 'wow' factor, whether it's an exceptional view, an unusual history, a fabulous garden or a breathtaking infinity pool. Many villas are exclusive to their collection. As the portfolio continues to grow, their philosophy of handpicking and visiting every villa remains strong. This growth allows them to offer a wide range of luxury villas with first-hand knowledge and expertise.
Family favourites
A multi-generational villa holiday is a great way to spend quality time together as a family and CV's multi-generational villas have been hand-selected to please all ages from children to grandparents. A villa holiday offers extra space, privacy and seclusion. The Greek islands are a very popular choice for family villa holidays with many properties within easy reach of villages, towns or beaches.
Fully staffed villas
The ABOVE collection is a handpicked portfolio of luxurious fully staffed villas. The elegance of CV Villas ABOVE properties are second to none, ranging from an exquisite seven-bedroom house in Corfu to a historic villa in Sicily with its own chapel and surrounded by gorgeous rose gardens. When you check in to an ABOVE collection property, you will typically be greeted by Champagne and canapés upon arrival. Concierge service is in place throughout your stay to ensure your villa holiday is filled with unforgettable experiences.
Overseas representatives
A villa holiday with CV Villas is paired with local support and assistance through the team of in-resort destination experts. They are always delighted to assist with any queries or give local recommendations, from providing you with the latest restaurant openings to organising a last-minute boat excursion.
Speak to one of our experts now about this offer
Call us on - 0800 092 4444
Or drop into your local Kuoni store to find out more

Find your nearest store
Sorry, your hotel is no longer available
Please check alternatives
Choose dates
{{store.searchDuration}} nights, {{formattedDate}}
Enter dates to check availability
{{ guestRollup || 'Enter guests' }}
{{ store.selectedAirport.text }}
{{ store.selectedClass.text }}
{{ store.selectedOccasion.text }}
Search

Choose a departure date
{{store.searchDuration}} nights
Enter rooms & guests
{{passenger.childAges.length}}
Checking prices & availability

{{term}}, {{formattedDate}} for {{searchDuration}} nights
All

({{destinations.length + products.length + offers.length + inspiration.length}})

Destinations

({{destinations.length}})

Holidays

({{products.length}})

Offers

({{offers.length}})

Inspiration

({{inspiration.length}})
{{availabilityProduct.length}} holidays in {{term}}
We're transferring you to our tailor-made specialists
From the multi-award-winning Kuoni