Journey Latin America
With over 40 years' experience in creating tailor-made holidays and leading escorted small group tours to every corner of Latin America, Journey Latin America is still the UK's No.1 specialist. As one of our independent sister brands, we're able to work closely with Journey Latin America's experts, who have unrivalled knowledge of the region and a passion for sharing it.
Journey Latin America has been creating award-winning holidays to every corner of Latin America since 1980. With over 50 members of staff, all of whom have lived, worked or travelled throughout the region, it prides itself on working with the most knowledgeable people there are when it comes to travel to Central and South America. From Mexico to the furthest tip of Patagonia and even beyond to Antarctica, their experts know Latin America inside out.
So whether you want to explore the Andes, let loose in Argentina or relax on the blissful beaches of Brazil, Journey Latin America can create your ideal holiday, no matter how you prefer to travel. They offer tailor-made holidays, family adventures, special occasion getaways and escorted small group tours where you can experience the journey in great company.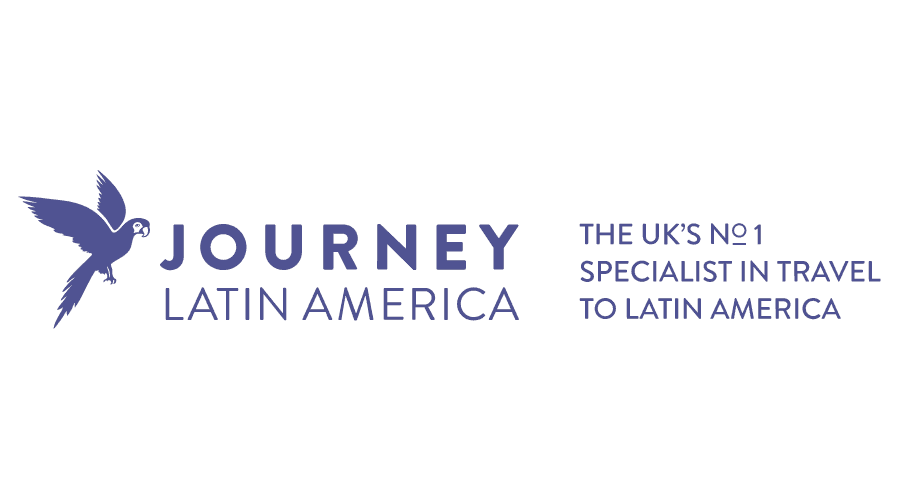 the Journey Latin America difference
Knowledge, expertise, experience and passion
As Journey Latin America's name suggests, it is single-minded about Latin America. This is what sets it apart from other travel companies – and what allows you to experience something extraordinary on inspiring journeys throughout Mexico, Cuba, Central America and South America. You gain access to over 40 years of experience, expertise and knowledge, thanks to a dedicated team of some 50 staff in the UK office, a dozen or so roving tour leaders and a network of trusted partners across the continent. All Journey Latin America staff have lived, worked or travelled extensively throughout Latin America, and some have been with the company for over 30 years.
But Journey Latin America doesn't rest on its laurels: knowledge is refreshed with frequent trips to seek out new places to visit, places to stay and things to do. Few companies around the world can offer Journey Latin America's wealth of first-hand experience and broad portfolio of experiences and adventures.
Tailor-made
Journey Latin America's experts have an unrivalled knowledge of the region. All have lived, worked or travelled extensively throughout Latin America (many have done all three), and all return at least once a year to inspect hotels, road-test the latest excursions and ensure their ground knowledge is up to the minute. What's more, they are incredibly passionate about their favourite part of the world: most speak Spanish fluently; several even hold degrees in Latin American Studies. Simply put, there's no one better placed to design your holiday to Latin America.
From cultural touring holidays to self-drive adventures, Journey Latin America offers a vast range of holiday styles covering every corner of Latin America. If you're planning a holiday here, contact your local Kuoni Personal Travel Expert, who will work with Journey Latin America's specialists to understand what you want from your holiday before recommending accommodation and excursions to suit your preferences and priorities.
Group tours
Journey Latin America was one of the first companies to offer escorted group tours in South America and it continues to strive to create outstanding holidays. As well as offering escorted small group tours they know and love, their experts continually search for new and exciting holidays.
Explore the most iconic destinations across Central and South America in utter comfort and style on a Classic Group Tour. Each of these holidays offers the chance to experience Latin America's staggering landscapes and lively cities in the company of like-minded travellers. Each night you'll return to Journey Latin America's favourite hotels, which have been chosen especially for their superb facilities, elegant décor and first-rate services. Alternatively, gain a deeper insight into the magnificent landscapes, vibrant cultures and ancient history of Latin America on a Discovery Group Tour. These holidays offer authenticity and value for money, staying in cosy family-run hotels and guesthouses where you'll get a real feel for the local culture.
With good roads, comfortable trains and comprehensive local flight networks now connecting the continent's key destinations, Journey Latin America has planned comfortable routes with private and public vehicles to take you from place to place. You'll be eating well, too. The award-winning tour leaders have an unrivalled knowledge of Latin America's best-kept culinary secrets and can recommend delicious regional specialities and wines at some of the finest restaurants across the continent.
Sustainable travel
Providing authentic experiences, promoting responsible travel and developing worldwide relationships are all part of Journey Latin America's vision for sustainable tourism. They love the continent and have always endeavoured to protect its incredible places and people.
And it doesn't stop there: Journey Latin America understands the importance of eco-friendly practices in all parts of its business – whether it's offsetting carbon emissions to minimise the impact of long-haul travel or simply recycling wastepaper. They have been recognised for their hard work by the Association of Independent Tour Operators (AITO) – the first travel industry association to incorporate a commitment to sustainable travel and green tourism into its business charter – who named Journey Latin America as one of the first operators to win the maximum Sustainable Travel award.
Speak to one of our experts now about this offer
Call us on - 0800 092 4444
Or drop into your local Kuoni store to find out more

Find your nearest store
Sorry, your hotel is no longer available
Please check alternatives
Choose dates
{{store.searchDuration}} nights, {{formattedDate}}
Enter dates to check availability
{{ guestRollup || 'Enter guests' }}
{{ store.selectedAirport.text }}
{{ store.selectedClass.text }}
{{ store.selectedOccasion.text }}
Search

Choose a departure date
{{store.searchDuration}} nights
Enter rooms & guests
{{passenger.childAges.length}}
Checking prices & availability

{{term}}, {{formattedDate}} for {{searchDuration}} nights
All

({{destinations.length + products.length + offers.length + inspiration.length}})

Destinations

({{destinations.length}})

Holidays

({{products.length}})

Offers

({{offers.length}})

Inspiration

({{inspiration.length}})
{{availabilityProduct.length}} holidays in {{term}}
We're transferring you to our tailor-made specialists
From the multi-award-winning Kuoni