Kirker
The UK's leading specialist in short breaks for more than 35 years, Kirker Holidays provides carefully crafted tailor-made holidays to 70 classic cities and over 250 relaxing rural locations throughout Europe and beyond. As one of our specialist sister brands, we work closely with Kirker's expert team to create your perfect itinerary, combining the best four- and five-star hotels with private transfers and flights or rail travel.
Explore the great classical cities of Europe such as Paris, Vienna, Rome, Venice, Florence, Madrid, Berlin and Amsterdam, with the help of the Kirker Concierge to arrange private guided tours, opera and concert tickets and restaurant recommendations. Visit Kirker's favourite elegant countryside and coastal retreats in regions such as Tuscany, Provence, the Amalfi Coast and Andalucía, with car hire or a private car and driver.
If you prefer to travel by rail, Kirker can organise journeys by Eurostar and high-speed train throughout Europe, including overnight sleepers, panoramic mountain railways and luxury trains such as the legendary Venice Simplon-Orient-Express – the ultimate way to celebrate a special occasion in style. From palatial grand hotels to privately-owned boutique residences, each of Kirker's hotels has been personally visited and selected for charm, character and comfort.
In addition, Kirker offers a range of escorted cultural tours & music holidays – these are small group tours in the company of an expert lecturer. Subjects include art, architecture, history, archaeology, battlefields, gardens, wine, opera and science, and highlights also include a programme of exclusive Kirker Music Festivals in beautiful settings from Suffolk and Cornwall to Tenerife and the Bay of Naples.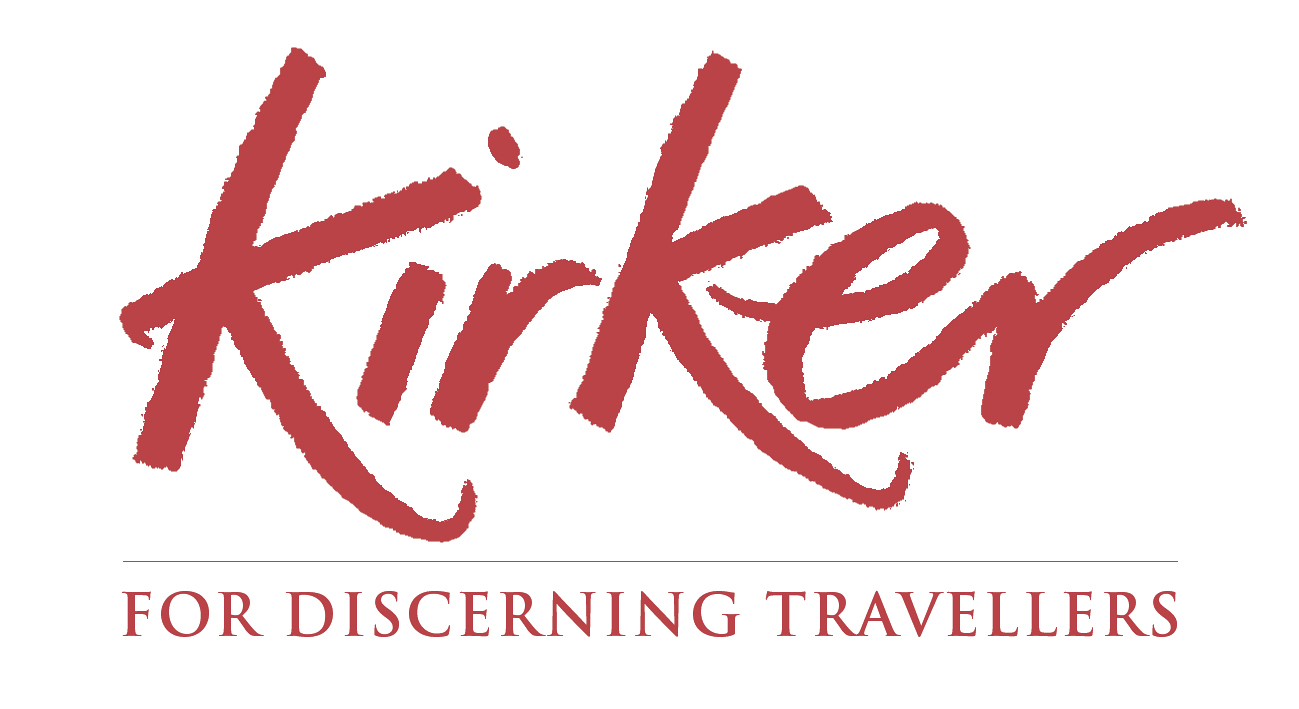 the Kirker difference
Added value
In each destination, Kirker has a range of special offers to include extra nights and hotel upgrades, as well as complimentary entrance tickets to museums and galleries. In cities such as Budapest, Prague and Marrakech, guests receive a complimentary walking tour with an expert local guide – the perfect introduction to the history, architecture and geography of the area – while visitors to Paris, Berlin and Madrid receive a museum pass which provides hassle-free fast-track entrance to a host of top museums and art galleries.
Expert advice
Kirker's knowledgeable team has many years of experience and Kirker's hotels and destinations are individually selected. Together with your Kuoni Personal Travel Expert, every holiday is tailor-made by a Kirker expert who cares passionately about the success and smooth running of every element of your holiday – before, during and after you travel.
Cultural tours & music holidays
A range of carefully crafted escorted holidays, with fascinating itineraries designed for those with an interest in wine, architecture, history, art, gardens, music and much more. Groups typically consist of 12-22 like-minded travellers, in the company of an expert tour lecturer, who will provide unique insights and behind-the-scenes visits to places that are not normally open to the public. Experience opera weekends in Vienna, Venice and Milan, wine tours in La Rioja, Champagne and Alsace, ancient history in Rome, Naples and Provence or the verdant gardens of Ireland, Italy and Marrakech.
Unique concierge service
While hotels and travel arrangements are crucial, it's often the details of a holiday that are the most memorable, and with a special occasion or a short city break, it's vital to plan these elements in advance. The Kirker Concierge is at your disposal to arrange tickets for opera, ballet or concerts – or perhaps football, rugby or tennis matches – to pre-book entrance for museums and galleries, organise private guided tours or excursions, and recommend restaurants and book a table for a delicious dinner, so you can sit back and relax.
Speak to one of our experts now about this offer
Call us on - 0800 092 4444
Or drop into your local Kuoni store to find out more

Find your nearest store
Sorry, your hotel is no longer available
Please check alternatives
Choose dates
{{store.searchDuration}} nights, {{formattedDate}}
Enter dates to check availability
{{ guestRollup || 'Enter guests' }}
{{ store.selectedAirport.text }}
{{ store.selectedClass.text }}
{{ store.selectedOccasion.text }}
Search

Choose a departure date
{{store.searchDuration}} nights
Enter rooms & guests
{{passenger.childAges.length}}
Checking prices & availability

{{term}}, {{formattedDate}} for {{searchDuration}} nights
All

({{destinations.length + products.length + offers.length + inspiration.length}})

Destinations

({{destinations.length}})

Holidays

({{products.length}})

Offers

({{offers.length}})

Inspiration

({{inspiration.length}})
{{availabilityProduct.length}} holidays in {{term}}
We're transferring you to our tailor-made specialists
From the multi-award-winning Kuoni