From stealth-like racer snakes to dancing flamingos, our planet is full of weird and wonderful wildlife trying to adapt to the habitat it finds itself in. If you're considering a safari – but want something wildly different – travel to landscapes you may not have thought of to discover some extraordinary creatures for yourself.
Islands
Sit on a rock and wait. As a baby marine iguana hatches from its shell, it needs you to root for it, as a nest of deadly racer snakes is waiting to chase this newborn as it makes a dash for the ocean. Found only on the Galapagos Islands, marine iguanas are the only reptiles who venture into the sea, feeding mainly on algae and using a special gland to expel the excess salt out of their noses. You can spot marine iguanas lounging on rocks by the ocean, warming themselves under the sun before diving in. They can hold their breath for over 30 minutes. These adaptive creatures live on a few different Galapagos Islands, but Fernandina Island is the one to visit for the best experience in our opinion, where you can also spot Galapagos penguins and sea lions.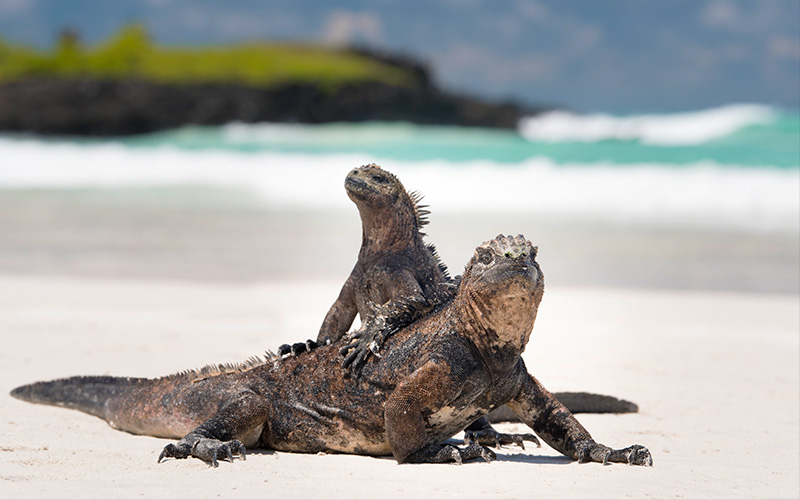 You might spot these marine iguanas during our Galapagos Northern Loop cruise, an exploration visiting Ecuador, Fernandina and other Galapagos Islands.
Mountains
It's unusual to think that flamingos would care much for mountainous living, but high up in the Andes, the pink plumage of flamingos pepper tranquil salt flats. Some live on a salt flat in the Atacama Desert, the driest desert in the world. The high altitude means that temperatures can plummet at night, causing the lagoon water to freeze over and the flamingos to clumsily fight their way out of the ice around their legs. As well as exotic flamingos with comical courtship dances, Chile offers the extra-terrestrial landscape of Moon Valley, the salsa clubs of Santiago and unrivalled stargazing in the Atacama Desert.
Rainforest
Unlike the Portobello and button varieties we find in the supermarket, some mushrooms found in the rainforest come in a shade of magical, luminous green. The glow from bioluminescent fungi is thought to attract insects, to ensure that their spores are picked up and then spread around the jungle floor so that new mushrooms can grow. We know of a special place in Ecuador where you can find them, as well as a whole lot of other wildlife. The Mashpi Rainforest Reserve is home to over 400 species of bird, including hummingbirds, and we love the Sky Bike, where you can cycle over the treetop canopy on a zip-line.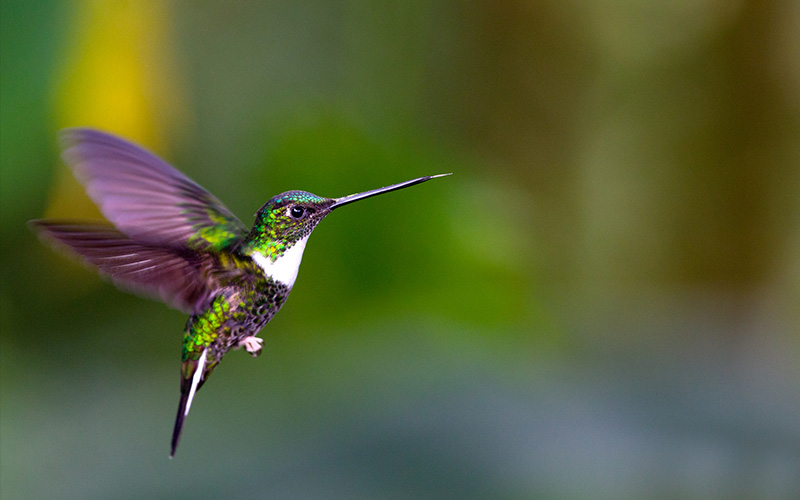 You might spot these bioluminescent fungi on a night walk in Mashpi Rainforest Reserve. Stay at Mashpi Lodge for the perfect access point – a luxurious and modern glass retreat in the cloud forest.


Desert
Vast and arid, the Namibian desert is a challenging environment for its inhabitants. They face a daily battle to find food and water in a landscape that is the size of Switzerland. Here, you might spot a daring pride of lionesses attempting to take down a giraffe, a dangerous feat only attempted when the desperation for food becomes overwhelming. Giraffes can deliver a powerful kick – which could mean the difference between life or death for them out here when faced with an attack.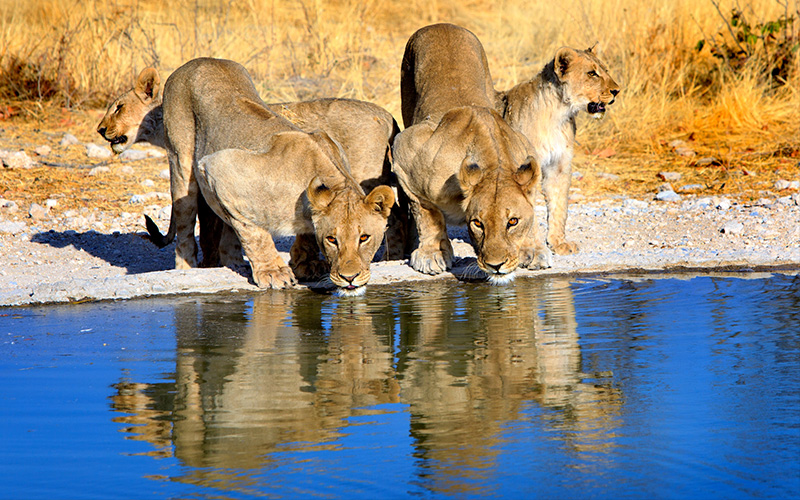 Grasslands
In one of the most astounding landscapes on Earth, you might witness an incredible battle between lions and buffalos in Botswana. Surrounded by desert, the Okavango Delta is a grassland flooded with water. Although a buffalo-lion brawl would be an extremely rare sight, the real draw of the Okavango Delta is the unique way you get to experience wildlife viewing. In a mokoro (a type of narrow boat traditionally made from a tree trunk) you can glide along the water, attempting to spot one of the 400 bird species or even an elephant in the water through the papyrus plants and reeds. This is a unique experience, so perfect if you have already ticked off the more popular safari spots.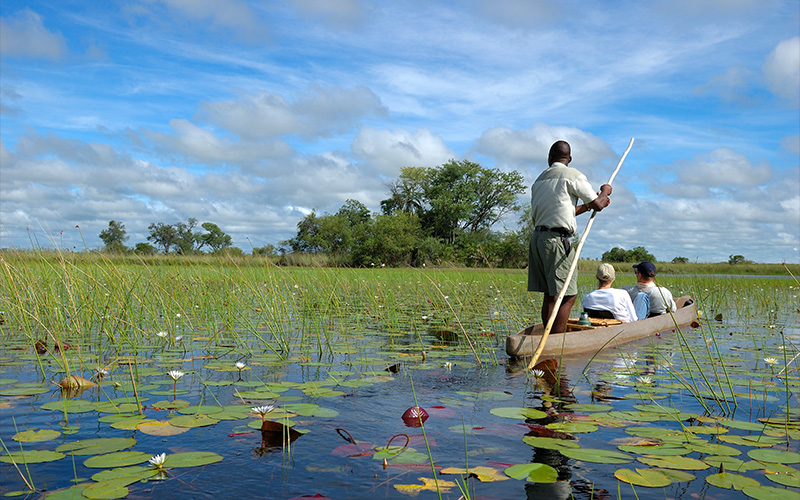 Cities
In Rajasthan's capital city, some monkey business is afoot. Walk through the streets of Jaipur, known for its blush-pink buildings, and it's likely you'll spot a Rhesus Macaque. A troop might be seen stalking rooftops in a remarkable example of wildlife acclimatising to an urban environment, where the monkeys often skilfully and swiftly launch their attack on the market stalls, swiping food that now makes up most of their diet. For an even closer view of the Macaques, visit Galtaji temple which serves as a home for many of the monkeys who are believed to be sacred in Hindu religion.