Thinking about a California road trip? You might be focused on the big players – San Francisco, Santa Barbara and Los Angeles – but don't overlook the little-known gems. Our USA expert, Tom Waite, takes a self-drive down the USA's west coast and spends some time in San Luis Obispo County.
Californians are a blessed lot, there's no doubt about it. From north to south, east to west and coast to mountain top, there's an array of things to see and do. One small part of California that, for me, epitomises the Californian experience is the lesser-visited county of San Luis Obispo.
'SLO Cal' as it has become known (a play on the more famous SoCal for Southern California), doesn't just play on a convenient acronym. SLO Cal is a lifestyle, a mood even, as much as it is a place. SLO Cal is the quintessence of California. The county has for years been neglected by us Brits, merely an unremarked boundary marker passed during a classic San Francisco to Los Angeles road trip. But I'd urge you to 'SLO' down your California holiday in San Luis Obispo.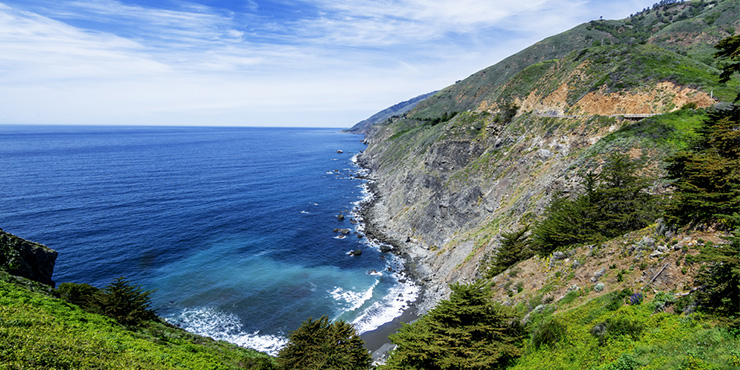 Encompassing an area of approximately 3500 square miles, historic San Luis Obispo County was established by Spanish Franciscans in the late 1700s and stretches from Ragged Point on iconic Highway 1 to Pismo Beach 70 miles to the south, plus inland across the coastal ranges to California's fertile Central Valley. There are epic sweeps of oceanic beaches, seemingly evenly divided between those designated for the state's effortlessly cool surfers and the astounding array of very visible marine wildlife.
Entering the county from the north, I arrive into San Simeon, home to spectacular Hearst Castle. Built in the 1920s and 1930s by newspaper magnate William Randolph Hearst – the man who inspired Orson Welles' Citizen Kane – the eccentric abode basks in spectacular views fit for a tycoon of any era. San Simeon also has its own elephant seal colony, the bulbous hulks rowdy in their belching and boisterous intrigue. I take a short hop south and hit Cambria, a secluded town hidden from the coast road and preserved for posterity in its cutesy gold rush finest.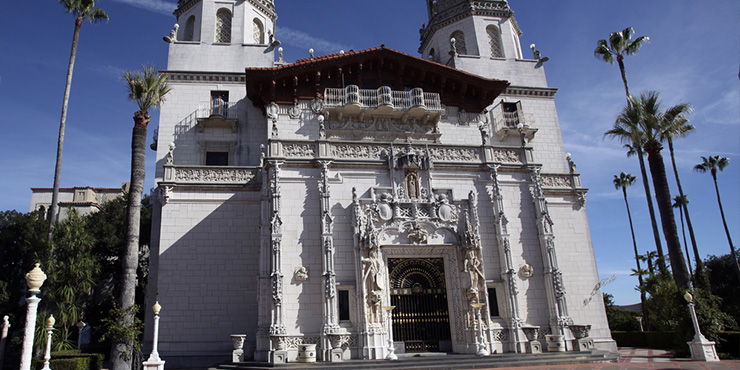 I stray inland an hour or so from Cambria and find one of California's most beautiful wine regions, Paso Robles. Iconic Napa Valley is the poster child for Californian wine and, don't get me wrong, it is spectacular with its manicured wineries back-to-back along the valley floor. But Paso Robles is an altogether more relaxed experience. Spread out on secluded country lanes that weave across the hills and valleys surrounding the small town, the region's very well-regarded wineries are delightfully picturesque and a privilege to visit. They're far less frequented by international travellers so you're always guaranteed a genuine, local reception. The wines are superb as well.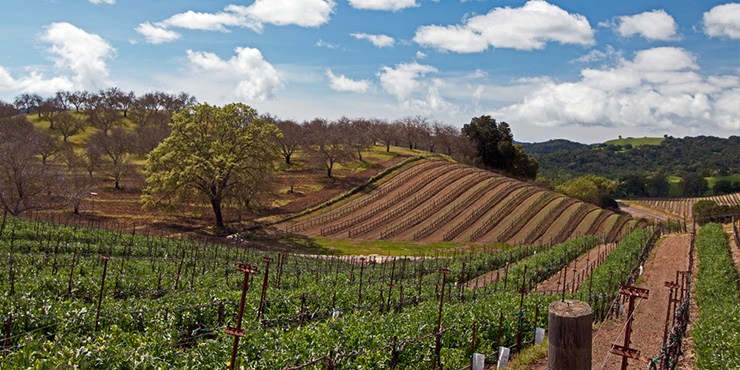 Back on the coast, I head south once more and trip into delightful Morro Bay. I'd seen a decent amount of California before I arrived into Morro Bay, but this was the first time I truly felt I'd found a place perfectly matching my own ideal of California. Morro Bay is tiny, just one among many turn-offs from the highway. But you can't miss this one, dominated by the ginormous mass of Morro Rock.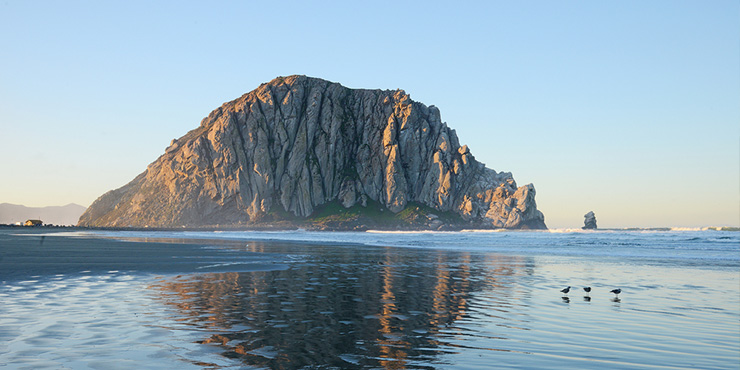 The town isn't all that attractive at first glance, with its nondescript late 20th-Century architecture and sinister-looking power station. But what it lacks in architectural aesthetic, it more than makes up for in authentic Cali charm. Morro's random collection of boutiques and sweet shops shield a pretty waterfront and marina. I drive over to the carpark at the base of the rock and find, on one side, a legion of athletic surfers cutting trails into the oceanic swells washing up onto the beach. On the other is an altogether different spectacle in a gathering of simply gorgeous Californian sea otters. The surfers were way cool, but they've got nothing on these adorable oceanic mammals. These local Morro Bay otters seem to imbue the laid-back ethos every bit as much as the local humans do.
Cutting inland, I pass through the charming city of San Luis Obispo, then back to the coast to Pismo Beach, where my SLO Cal experience finishes. Blessed with yet another endless sweep of sand, Pismo has a loved and charming appearance not a million miles from countless faded English seaside towns, albeit with significantly better weather. Getting behind the wheel again, I soon move on to better-known and more buzzing cities – but carry a slice of the 'SLO Cal' vibe with me.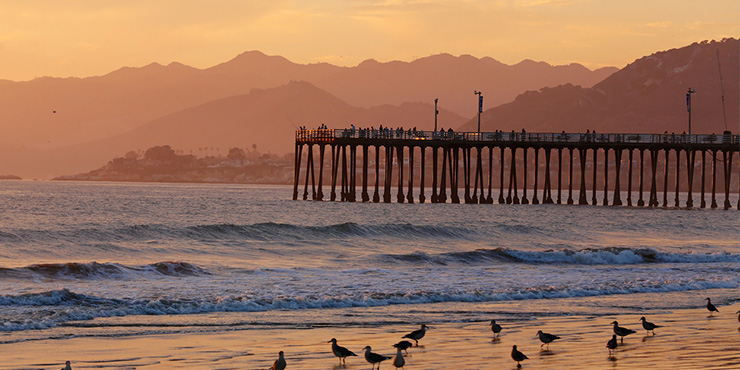 Inspired?
---
America's wide, open roads, spectacular scenery, iconic cities and incredible National Parks are made for self-drives. We can arrange a motorhome or car hire for you; and suggest hotels en route – Tom stayed at Cambria Pines Lodge during his stay. Plan a California self-drive in your local Kuoni store or talk to someone who has been there by searching for one of our USA experts.