With ancient treasures, iconic sights and some of the world's best cuisine, it's no wonder that every year tourists flock to Italy's poster-child cities to enjoy a taste of la dolce vita. Italy expert Tom Waite shares with us his top-10 Italian city experiences.
Try traditional Cicchetti in Venice
Cicchetti – essentially a Venetian equivalent to tapas – is typically eaten socially as antipasti with an aperitif. Your hotel concierge will know where the best ciccheti bars can be found. Ours directed us to 'Ostara Dai Zemai', close to the Rialto Bridge. It was old school, local and authentic, and most importantly, delicious.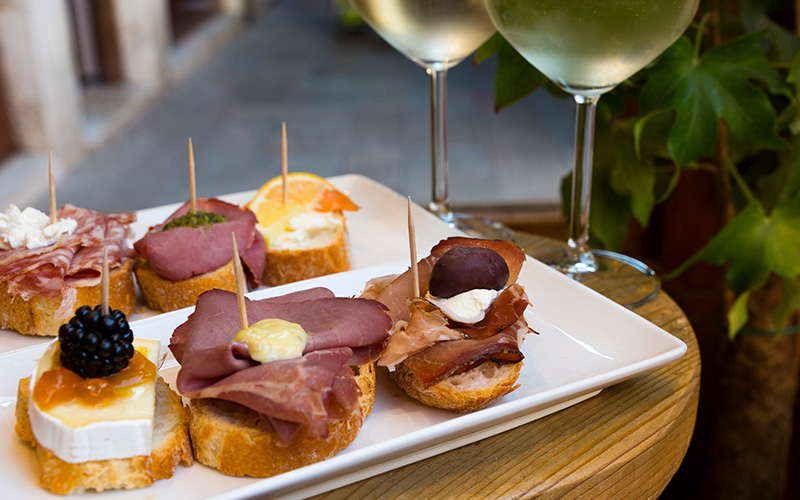 Take in the views from Florence's Piazzale Michelangelo
Set on the dominant hilltop on the south bank of the river Arno, this open piazza, named for the city's most revered son, presents the wonder that is Florence before you. The panoramic view is best enjoyed with a late afternoon drink as the sun casts a golden Tuscan glow across the city below.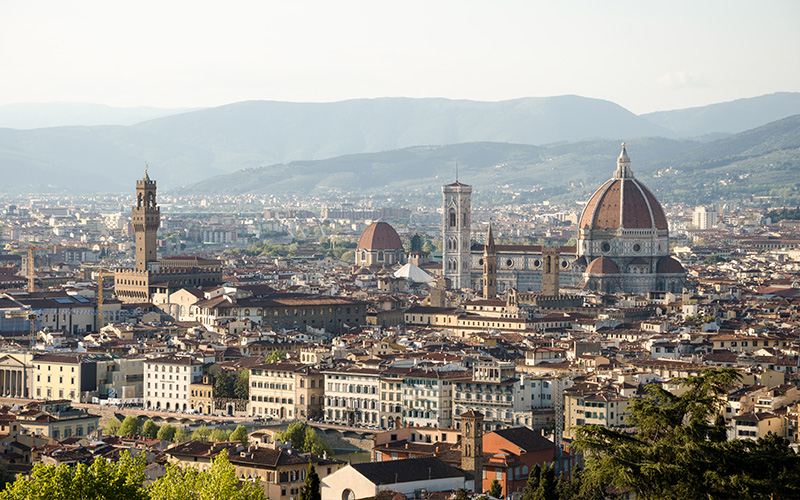 Do as the Romans do in Campo de' Fiori, Rome
The 'Field of Flowers' is one of Rome's most timeless piazzas. By day, it hosts a lively produce market that's perfect for those souvenir artisan salamis and cheeses. By night the busy restaurants spill out onto the square, and it's the perfect setting for a quintessential Italian piazza experience.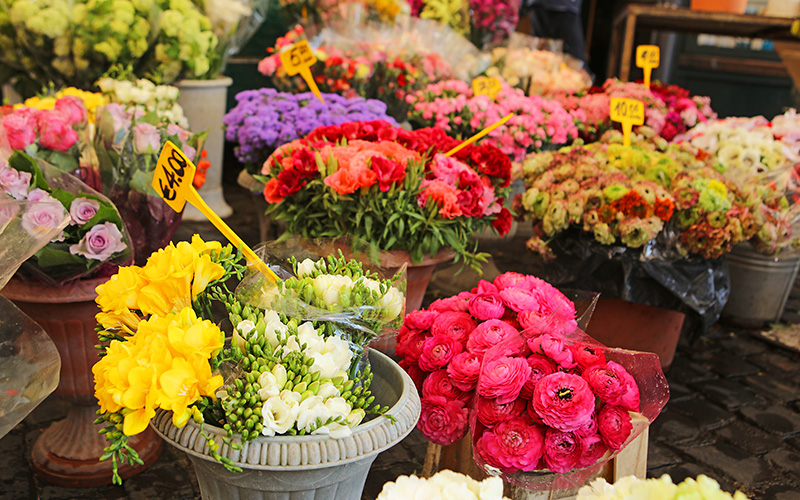 E-Cycle on Rome's Via Appia Antica
Dating to 321BC, the Appian Way has been part-preserved within the 'Via Appia Antica' park and is now one of the city's most picturesque, open spaces to enjoy. There are about five miles that are easily explored, including innumerable ancient ruins and famous catacombs. Many sections still have the original giant Roman cobbles that have been rutted by centuries of continuous wagon traffic. It's best enjoyed at leisure with an e-bike rented from the tourist office.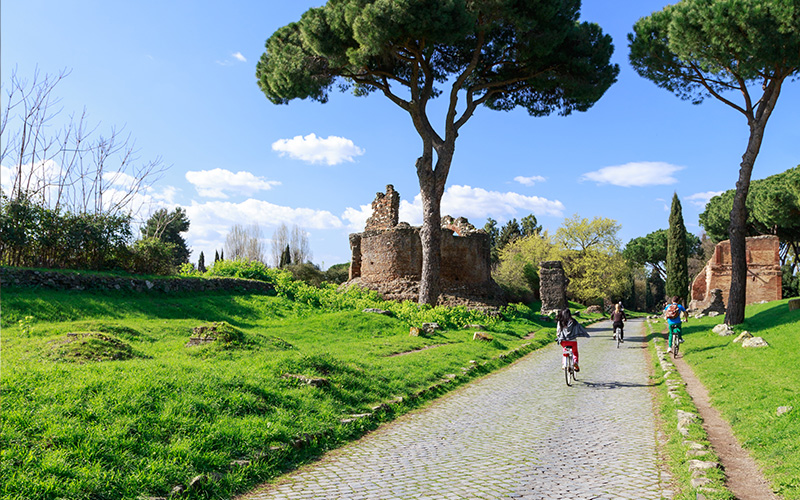 Explore the Pantheon, Rome
Squat yet imposing, austere yet grand, ancient yet used to this day, this near 2,000 year-old former Roman temple stands as the best-preserved building from ancient times. Enjoy it as sunbeams pierce the gloom through the 43-metre-high central oculus.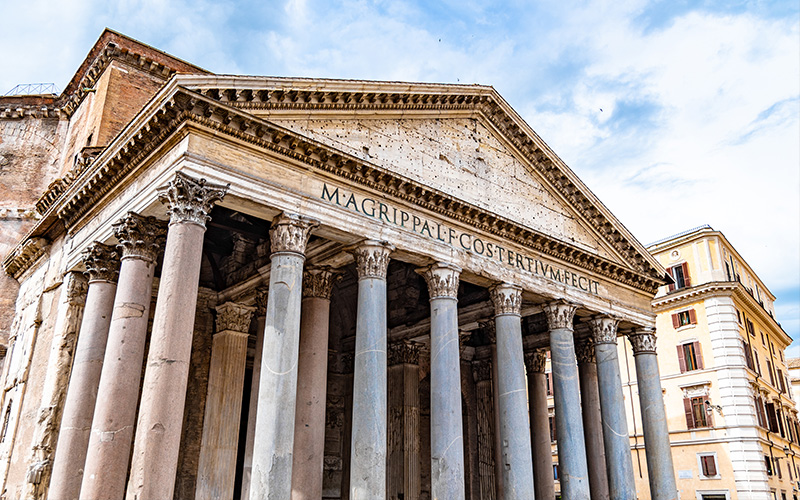 Eat some gelato from 'Frigidarium' in Rome
Close to the popular Piazza Navona, 'Frigidarium' is one of Rome's most popular gelato spots. Expect a queue, but that's ok as you'll need the time to decide what you're having! A gelato is even better during 'La Passegiata' (the traditional evening stroll). This universal and near compulsory daily ritual becomes routine on any Italian holiday.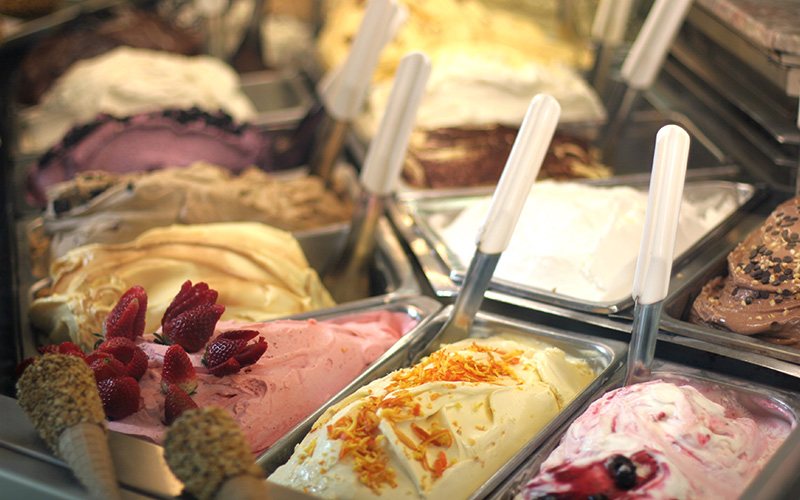 See Botticeli's The Birth of Venus at the Uffizi, Florence
Even the most uninterested observer will be enthralled by this iconic painting's gentle beauty. Its creator's masterfully delicate use of colours elude any print or digital version and has to be seen to believed.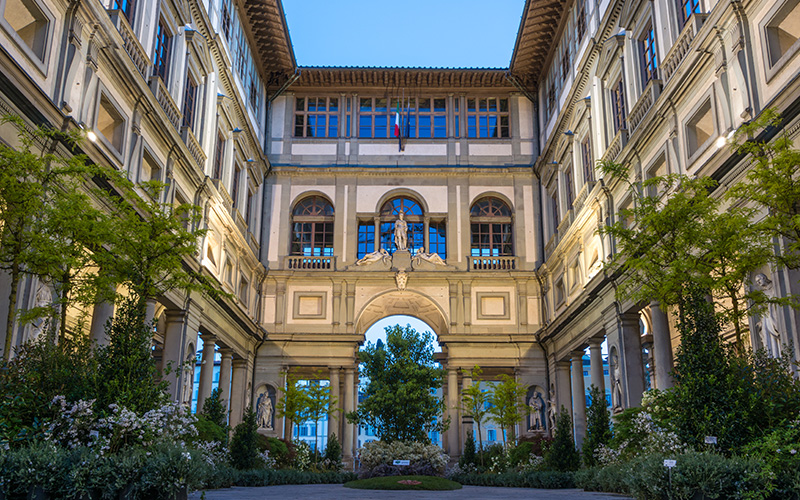 Eat lunch on Burano, Venice
Less famous than the artisan glass-making island of Murano, pretty Burano is further afield yet arguably more of a pleasure to explore. It's a delight to meander among the joyfully painted houses, soaking up the island's unique charm. Don't miss tucking into some fresh pizza at one of the many canal-side restaurants.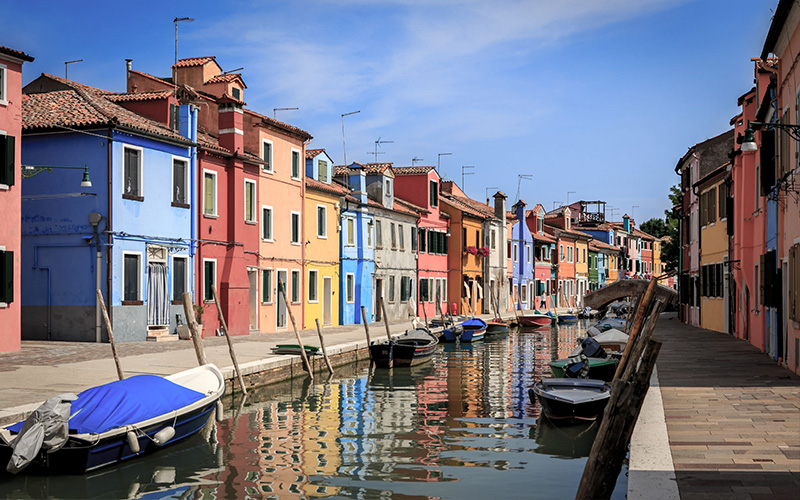 Spend some time on the Spanish Steps, Rome
An obvious highlight, given they're one of Rome's most iconic sights. Come here just before sunset as the white marble glows in the seductive light of the golden hour.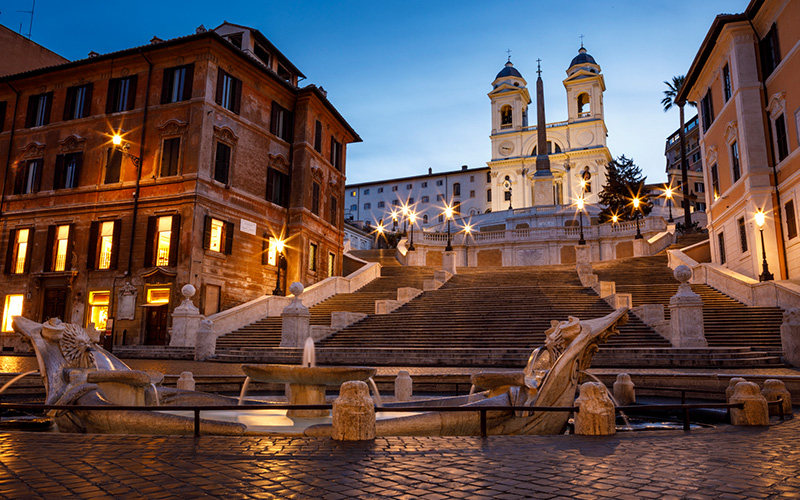 Raise a glass to your trip at one of Florence's rooftop bars
Enjoy a different perspective of Florence from one of the numerous trendy rooftop bars. Order an Aperol Spritz at dusk for the ultimate Florentine experience.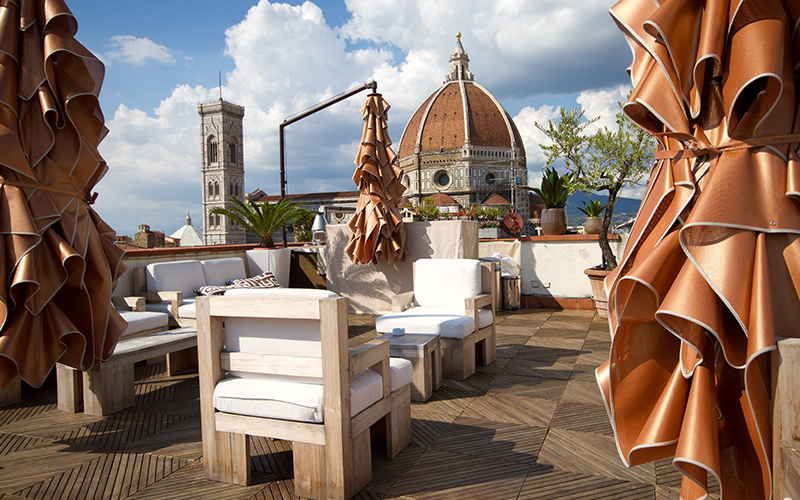 Inspired?
---
We've travelled around Italy to find the very best handpicked hotels. From a charming boutique retreat just steps away from the Colosseum to a 500-year-old former monastery with jaw-dropping views of Venice's Grand Canal, we can tailor an Italian escape that's perfect for you. Chat to one of our Italy experts today.