Bollywood is big, bold and beautiful. Every film promises hours of fun, fantasy, drama and escapism. And the Bollywood industry is huge. It releases around a thousand films a year and has been entertaining audiences all over the world for more than a century. TV presenter and Strictly Come Dancing star, Anita Rani, chats about her exciting new BBC series, Bollywood: The World's Biggest Film Industry.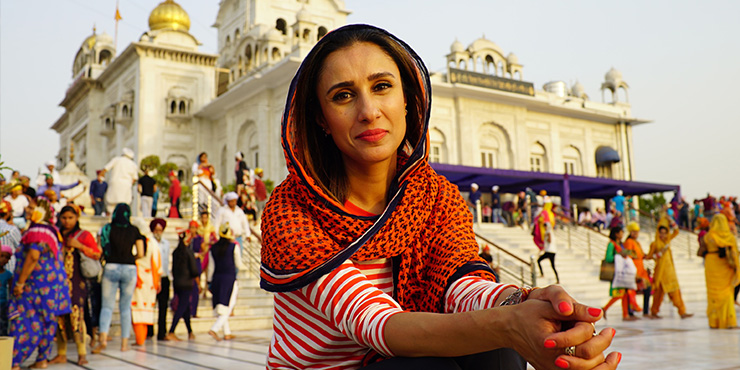 There's something about Bollywood
Bollywood: The World's Biggest Film Industry is the TV programme I've always wanted to make. I was in my final year of university when my student friends were making their final projects locally in west Yorkshire and I decided to fly to Bombay (now known as Mumbai) to create a film about women in Bollywood. That was in 1999 and now I believe there has never been a better time to make a series about Bollywood. There's a new generation of young people in India who've grown up in cities and are living a cultured world – they listen to diverse music, watch international films and want to tell their own stories. But while it's growing as a liberal, forward-thinking and modern country, India, at the same time, is still a deeply conservative society.
Life on a Bollywood set
Filming this series was great fun. The film industry in India really embodies the fantasy, romance, drama and joy of Bollywood. I found everyone on the Bollywood set so friendly, from the director to the runner, which in India is called a 'spot boy'. Shout 'spot' and he'll appear from nowhere with a steaming cup of hot chai for you.
In the first episode of my new series, I get coached by one of India's best choreographers and film my own Bollywood dance routine. It was so hard! Especially lip syncing at the same time – but really fun to have a go. Song and dance sequences are fundamental to Bollywood film; they're usually nothing to do with the storyline, but are there for entertainment. It was beautiful to watch on set, and the outfits they wear are phenomenal.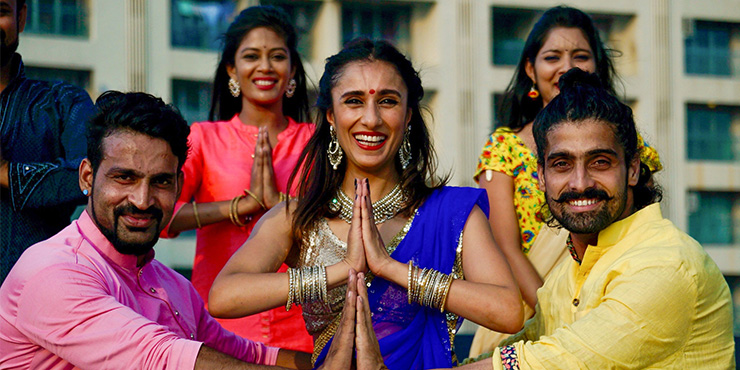 Mumbai: the birthplace of Bollywood
Mumbai is one of my favourite cities in the world. I love it. It's the Los Angeles of India and one of the most exciting cities on earth. There are loads of great restaurants, bars and a brilliant underground music scene – it's not all about Bollywood. Mumbai is also big on art, fashion and architecture. I've got friends at the forefront of graphic design here, and every time I visit I feel enhanced culturally.
Whenever I'm in Mumbai, I always try and spend time in Kala Ghoda – it's very hip. There are some beautiful boutiques, with new ones opening up all the time, and the coolest cafes and art galleries. Bandra is another must. It's like India's version of Shoreditch in London, and is where a lot of the Bollywood superstars live. The shopping is great, too – you can find stunning fabrics and jewellery for a bargain price.
Bollywood before Hollywood
Storytelling through dance is an ancient culture in India, and the Bollywood film industry was around way before Hollywood. It's been an art form of entertainment in Mumbai for years. In the early days of Bollywood blockbusters, people didn't have the economic capacity to go to the cinema, so to watch a Bollywood film, communities would gather in the one home on the street that had a telly. Here, they'd enjoy three and a half hours of pure escapism.
Bollywood actually makes almost three times as many films as Hollywood does each year. The industry is massive all around the world, especially in places like Russia, the Middle East and Africa. In 2001, I went backpacking in Rwanda to see the mountain gorillas, and one night I was playing pool in a bar in the middle of nowhere and saw that the locals were watching a Bollywood film on the TV – and loving it. It's everywhere! And the Bollywood stars are true stars. Their level of fame is unparalleled to anywhere else in the world.
However, Hollywood and Bollywood have the same problems; women are considered second best and rarely get the good roles – they are there to make the men look good. But Bollywood is evolving. There's a new generation of young women coming in who are bright, educated and at the forefront of change.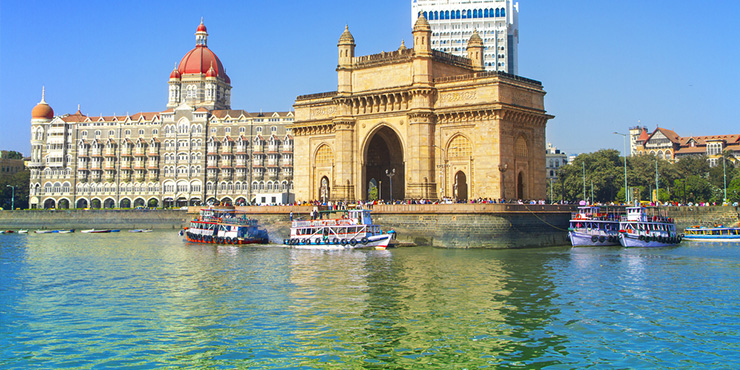 Did you know?
---
We can take you to Mumbai and you could book our full-day Mumbai Dreams Bollywood Tour, where you can go behind the scenes of the vibrant Bollywood film industry. Visit a film location, learn about the history and evolution of Indian film and television and enjoy the chance to watch the magic unfold before your eyes on a live film or television shoot. As you travel between locations, you will discover more about the industry from your guide, including all the latest trends and gossip!
Disappear into a fantasy world
I've always been a fan of Bollywood, or 'masala movies' as they're also known. I grew up in Yorkshire, where from Mondays to Fridays I would watch programmes like Dad's Army and The Word, then on weekends we would rent a Bollywood film on VHS. I spent my childhood listening to Bollywood music – it's part of my life.
One of my favourite moments while filming was watching a new Bollywood film release in one of Mumbai's oldest cinemas. It was the best cinematic experience I've ever had, and also the cheapest – my ticket cost less than £1. Around a thousand people were there whistling, cheering, applauding, shedding tears, laughing out loud – you know, real belly laughs. You go through every human emotion. It's such a communal experience, and there's no shushing people here, your voice would be drowned out if you tried.
Filming this series has been a lifelong desire, and I think everyone should find four hours of their lives to settle down and immerse themselves in a Bollywood film. Grab a bowl of popcorn, dim the lights and prepare to disappear into a fantasy world of action, comedy, tragedy and colour.
Catch up on the episodes you've missed: Bollywood: The World's Biggest Film Industry.
Inspired?
---
India is a thrill for the senses; picture tangled bazaars, jungle-framed beaches, mountainous backwaters and mind-blowing street food. Our experts can plan a tailor-made India adventure just for you, whether it's a luxury hotel stay, rail holiday, small group tour or cruise. Search for one of our India experts, order our India brochure or book an appointment in your local Kuoni store today.