Simon Reeve is an explorer and TV presenter who has travelled the world seeking authentic experiences. In this exclusive article, he tells the story of his experience visiting Kenya and explains why he feels the people of this beautiful country are so special.
Nowhere on Earth does the sun shine more brightly than in Africa. Sitting in an open-topped safari jeep and watching intently as our most magnificent wildlife hunts and feeds, under glorious skies that seem to glow blue, is an experience to treasure. Who could not be thrilled by the sight of hyenas prowling just a short but safe distance from their camera lens? Or wonder at the stately gait of a pair of giraffes, as they stroll towards a thicket of tall bushes offering a tasty breakfast?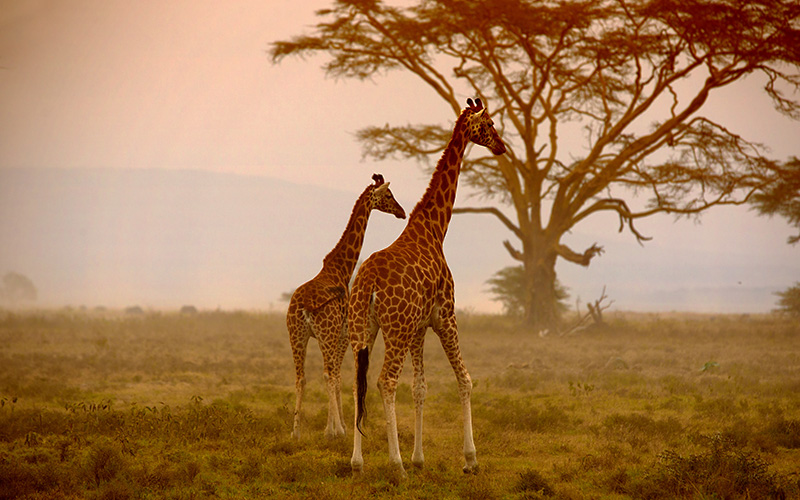 As much as anywhere in the world, Kenya offers the finest close encounters. Travelling through the great Kenyan national parks, I have marvelled at enormous elephants in the Maasai Mara plodding off in search of their naughty children, and I have snapped away endlessly with a camera at one million sleepy flamingos in the days when they once formed a bold pink blanket across Lake Nakuru.
The wildlife of Kenya is iconic and impressive, but the country offers so much more. Visiting Kenya is the greatest of experiences, and a real education. You learn so much while banking a lifetime of memories. Not just from going on a safari in Kenya, which can be an exceptional experience. Not just from the beaches, which are some of the finest around the glorious Indian Ocean, but also from the people of Kenya, who are as warm and welcoming as their sun, even though for many life is often a struggle.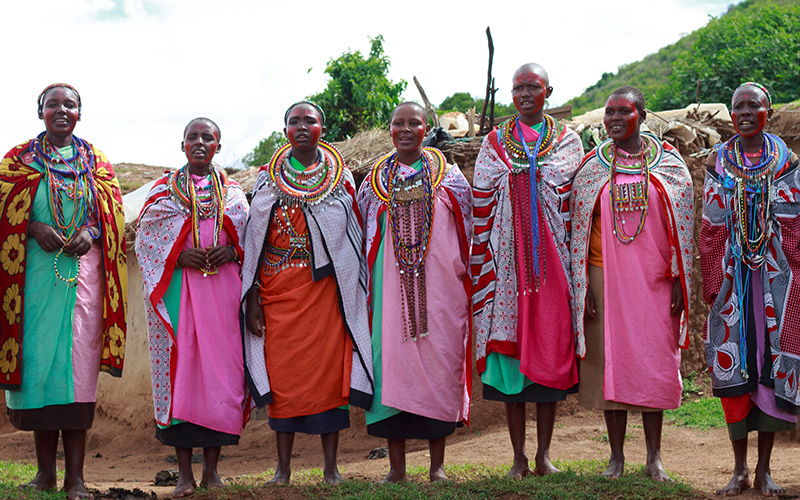 Travelling in Kenya on one trip I crossed the great African plains and arrived at a remote Maasai homestead, and the mud-dung hut of a grandmother called Lucy. It was time for her to renovate and refresh the hut, or so Lucy claimed, and I was press-ganged into slapping huge cow pats on the sides while Lucy watched and giggled so wildly she had to have a sit-down and a cup of tea.
I loved Lucy. She was one of an endless world of memorable and brilliant people I've met on my journeys. Not because of her mud hut, or her traditional Maasai clothing, complete with colourful shawl, bead jewellery and stretched earlobes. Lucy was a proud cattle herder, but her mind roamed so much further than the plains where she lived. As we walked and chatted, Lucy bombarded me with intelligence and questions, about my travels, the world, our cameras, my life, and Europe – about which she had charmingly old-fashioned stereotypes.
We were walking together on a vast plain, almost completely empty of humanity, keeping an eye on Lucy's herd of cattle. I was struggling to get a word in edgeways, and then a phone rang. Lucy looked sheepish, then reached into her robes and retrieved a battered mobile. It turned out Lucy would send a youngster 15 miles to charge the phone each week, proving old Nokias really hold their power. On the other end of the line was her neighbour, standing outside her own hut half a mile away, squinting against the sun and wondering who on earth were those tall foreigners and where was Lucy taking them in the midday heat?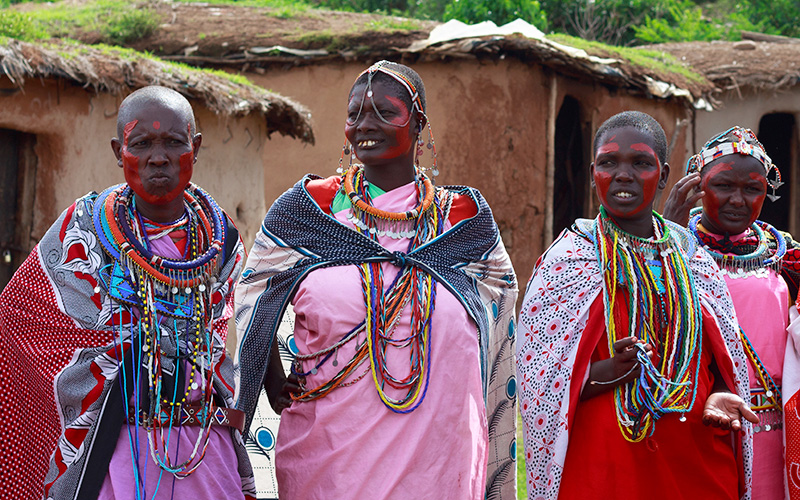 It felt like I was visiting Lucy at a time of immense change in her world. She told me the climate was becoming more extreme where she lived, and she wondered how much longer the Maasai would be able to roam and herd. Lucy had also just sold a cow to pay for her granddaughter to go to college 200 miles away to study travel and tourism. Perhaps one day we will stay in her hotel.
Lucy and the people of Kenya, are the major draw attracting me to the country. But the wildlife, coastline and landscapes of the country are also completely epic. A sunset drink looking out at Mount Kenya, or rising slowly into the sky in a hot air balloon over one of the big parks, are experiences to rank alongside the most memorable events of life.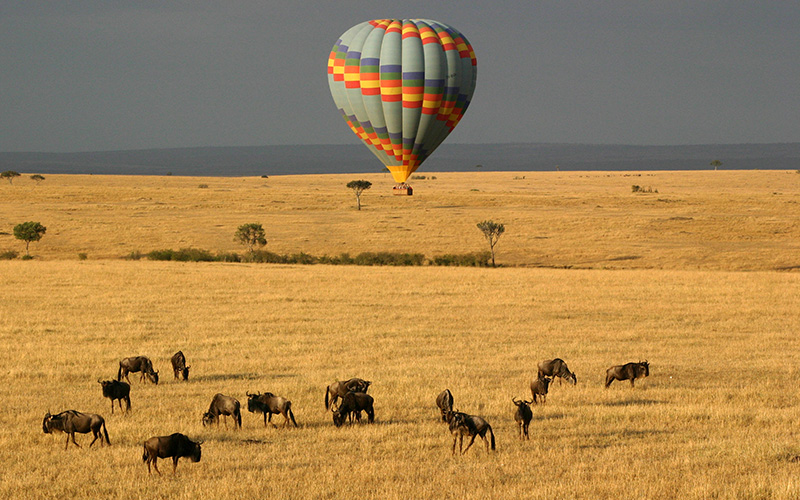 Those huge national parks, which you can travel through and cross using 4WDs or light aircraft for a real treat, need our support. They are like Arks, providing sanctuary for our most incredible wildlife. Whenever you visit a park you pay an entrance fee, sometimes without even realising. And that fee helps to sustain and maintain the park, paying salaries for rangers and guards, and keeping elephants and rhinos safe for future generations.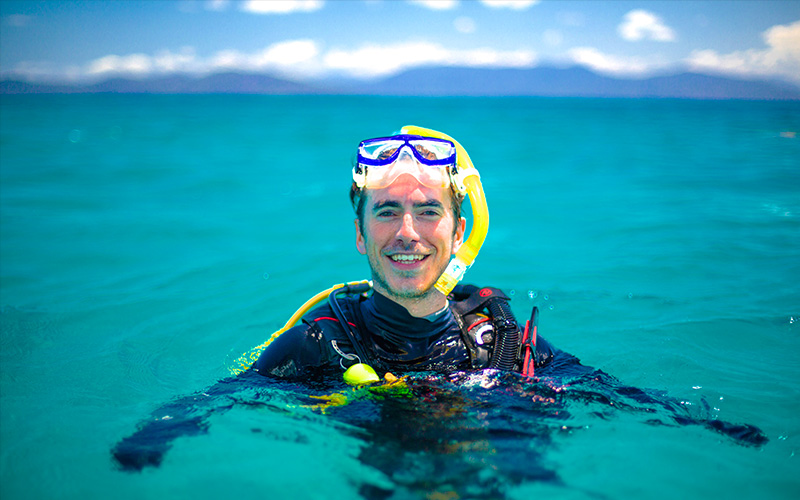 So relish your time in Kenya. A land of culture, history, conservation, beaches, fine safaris and Lucy. But when you visit don't forget that experienced guides always recommend dawn and dusk as the best times of the day to see wildlife. The rewards for early risers are huge: take a brace of spare memory cards, for those magic moments when you spot and snap the greatest wildlife on Planet Earth.
Inspired?
---
We've been travelling to Kenya for more than 40 years and work closely with our hand-picked hotels and local driver/guides who know these national parks inside-out.
If you're inspired by Kenya, discover more with our Kenya travel guide, browse our Africa brochure, or chat to one of our Personal Travel Experts.