Whether you'd rather care for Elephants in Chiang Mai, snorkel amongst Dugongs in Vietnam or watch Giant Pandas playing in China, we have some hand-picked wildlife recommendations straight from our Travel Experts.
You can see wildlife on many of our Asian holidays so we've hand-picked a selection of our favourite animal encounters, the ones our Travel Experts think you should experience, including lesser known wonders and vital volunteering projects and detailed where you're most likely to experience them…
Thailand – Indian Elephants, Chiang Mai
On our Thailand Explorer tour, you can spend a full day at the Elephant Nature Park in Chiang Mai, Northern Thailand. At this well-respected park, they provide a rescue and rehabilitation centre for elephants and other wildlife species, including dogs and buffaloes, from the Mae Taeng District. On your visit, you'll be able to help with the feeding of the park's thriving herd of elephants – unloading and distributing their treats before heading to the viewing platform to watch them feed – afterwards, you'll be able to assist in the bathing of the elephants too. The Elephant Nature Park provides the perfect opportunity to spend time observing these gentle creatures where there's no strict schedule throughout the day so you can make the most of your time by relaxing and taking each encounter as it comes.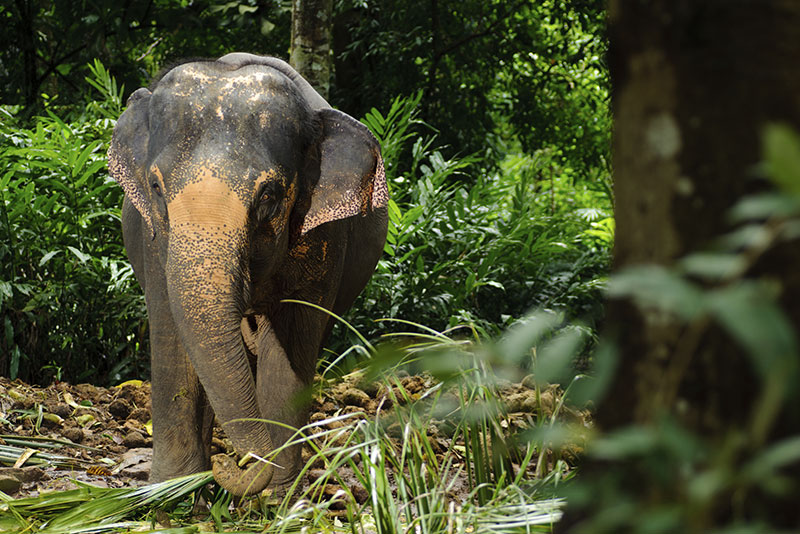 Vietnam – Dugongs, Côn Đảo National Park
Travel to Vietnam where you'll find the marine mammal closest to a Manatee, Dugongs. Otherwise known as 'sea cows', this species is restricted mostly to the provinces of Kiên Giang and Bà Rịa–Vũng Tàu, including Phu Quoc Island and Con Dao Island, as numbers have waned in recent years. Con Dao is now the only site in Vietnam where Dugongs are regularly seen, they're heavily protected within Côn Đảo National Park. With a year-round tropical climate, you can swim, snorkel or dive with the opportunity of encountering these creatures - as well as sea turtles and dolphins. The local provinces and World Wildlife Fund are so adamant about the conservation of the 1,300 species that live within the National Park, focusing on Dugongs, that they hold a 'Dugong Festival' every year, aiming to raise awareness of their endangerment.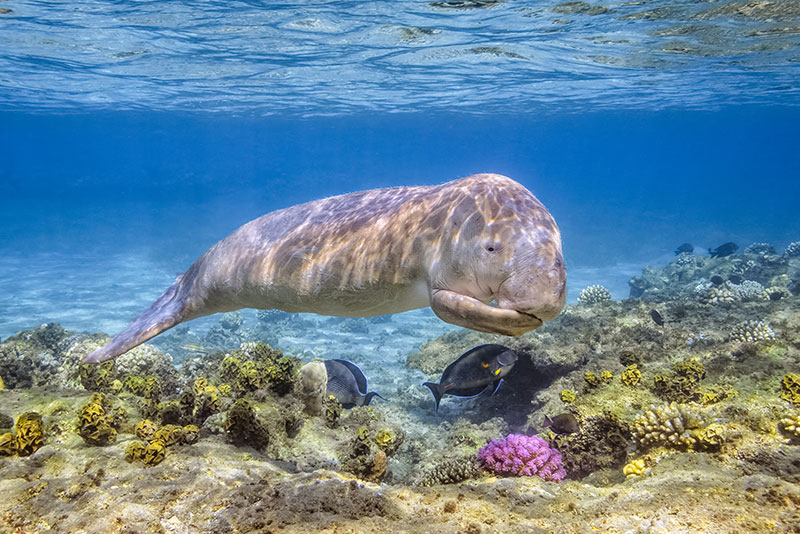 Malaysia – Orang-utans, Kuching
Embark on our Borneo Explorer tour and you'll be able to visit the Semenggoh Nature Reserve, which is a 30 minute drive followed by a 20 minute walk from the centre of Kuching. In this Nature Reserve, you'll have the opportunity to view semi-wild Orang-utans that roam freely in the forest, however, it's important to be aware that Orang-utan sightings are not guaranteed as they can come and go to the feeding platforms as they choose. The Orang-utans inhabiting the reserve here have been rescued from captivity and are gradually being re-introduced back into the wild. If you're really lucky, during the day, you may be lucky enough to spot a mother and baby as the centre also runs a very successful breeding programme. On this same tour, you'll also be able to go to the well-known Sepilok Orang-utan Rehabilitation Centre, where you will see these majestic creatures at their 10am feeding session, before enjoying a walk through the accompanying lowland forest.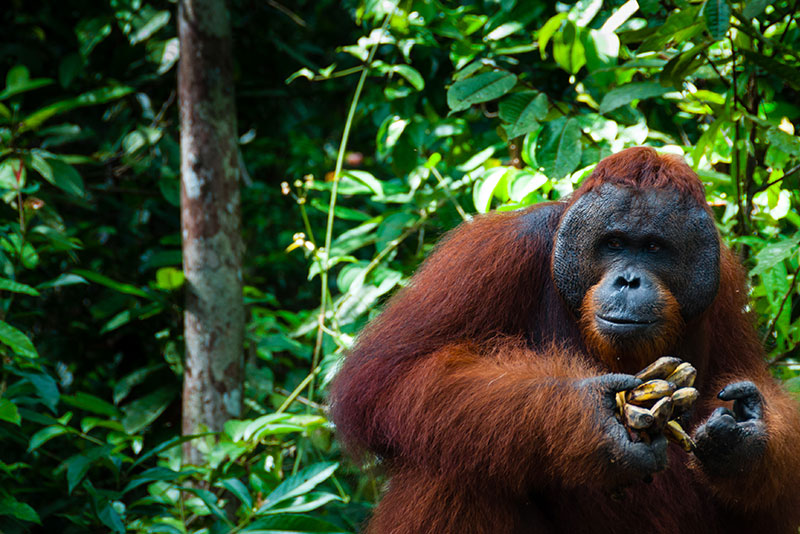 Burma – Whale Shark, Mergui Archipelago and Ngapali
Fly from Rangoon, otherwise known as Yangon, to Ngapali beach for sightings of magnificent Whale Sharks. Upon your arrival, you'll notice that the local fishermen are more than happy to arrange snorkelling trips; they're very knowledgeable and can advise when the best time is to see these creatures in their natural habitat. They'll often advise sailing to Burma's Mergui Archipelago – a local well-known dive area where travellers visit from all over the world. Made up of over 800 islands, if you're a diver hoping to spot Whale Sharks, sites worth visiting include Shark Cave, Black Rock, Tower Rock, and Burma Banks. It's important to know that these animals are migratory and the best time to see them is from late January through April.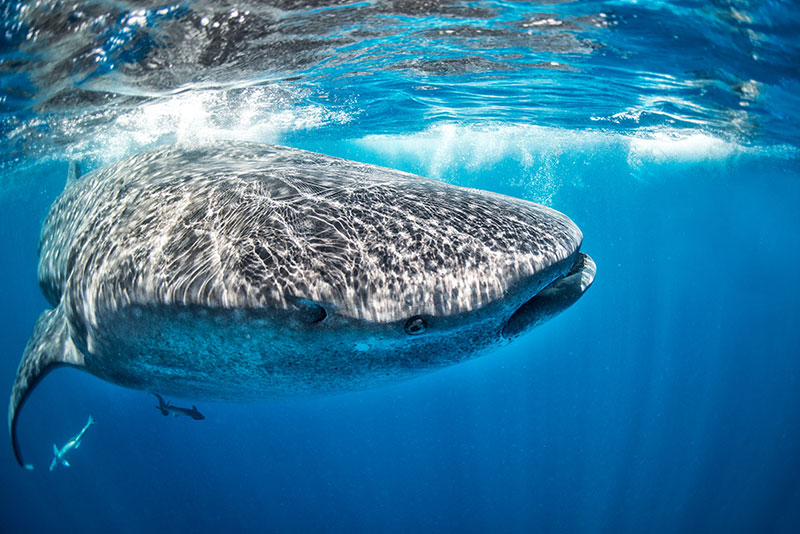 Philippines – Philippine Tarsiers, Palawan Island
The Philippines aren't just known for their picturesque beaches and idyllic islands but also their lush, verdant green rainforests. The cute Philippine Tarsier, as its name suggests, is endemic to the Philippine archipelago, where they're generally found in the south-eastern part of the archipelago, with populations present on the islands of Bohol and Palawan. Take a trek into the rainforests on either island and you may hear the loud, piercing call of an adult Tarsier. Spotting them is slightly trickier but not impossible, during the day; look around the bases of tree trunks and in holes formed in the same trunks. As they're nocturnal, this is your best chance of seeing them during the day, however, if you'd like a local guide, head to the Philippine Tarsier Foundation on the island of Bohol for more information.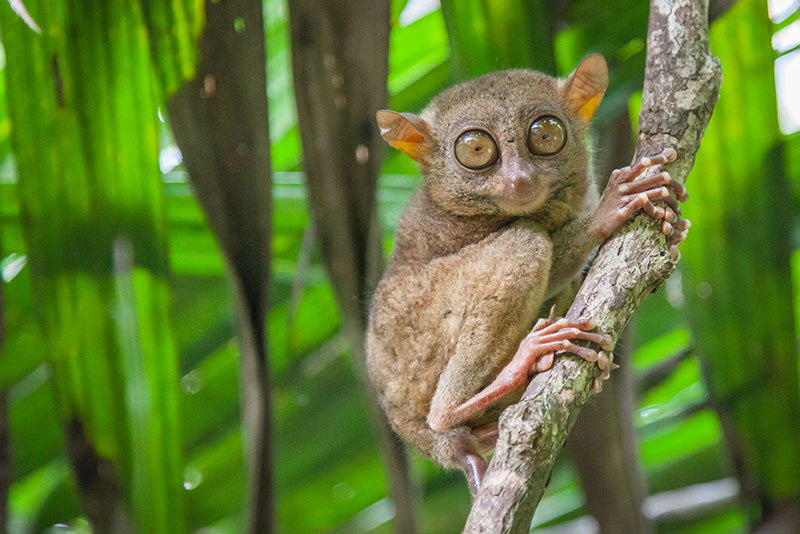 China – Giant Pandas, Chengdu
Visit China on our Explorer tour for a chance to visit the world-famous Giant Panda Research Breeding Centre, located in Chengu's northern suburbs. Spend some time watching the Giant Pandas – whether they're resting or playing – as well as learning about their lives and the efforts that are in place to protect their endangered species. Don't forget to join a guided group to find out how the Pandas are fed and watch it taking place. The Chengdu Research Base of Giant Panda Breeding has been created to imitate the Panda's natural habitat so that they have the best possible environment for rearing and breeding. The Centre also cares for other rare and endangered wild animals with an area of over 92 acres – it's so large, golf buggies are often used to travel around it! Giant Pandas, Lesser Pandas and Black-Necked Cranes, as well as over 20 species of rare animals, are fed and bred here throughout the year.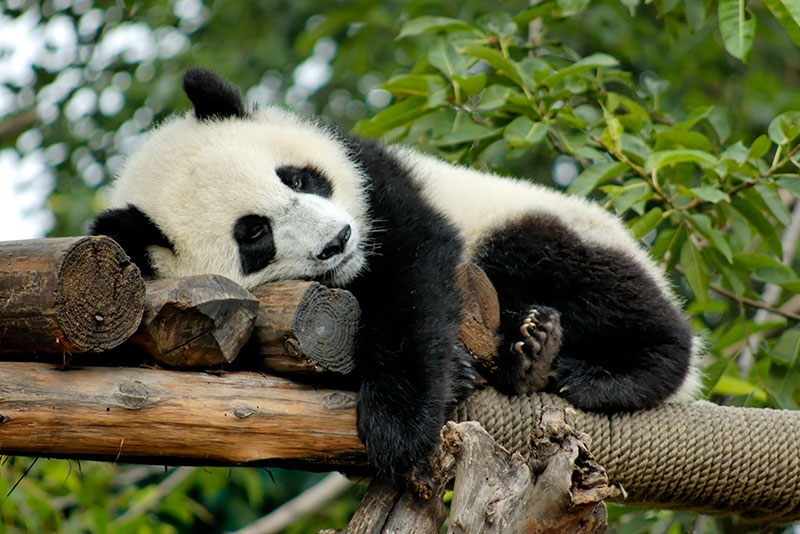 Japan – Japanese Macaques, Nagano
Stable weather and clear blue skies in the East, followed by huge amounts of snow on the Sea Coast – make Japan a real winter wonderland. This makes it an ideal time to visit the famed Japanese Macaques, also known as snow monkeys, in Nagano. These creatures get their name 'snow monkey' because they live in areas where snow covers the ground for months out of each year – no other non-human primate is more northern-living, nor lives in a colder climate. Another bonus of visiting during the Winter is that it's much less busy compared to the relatively short blossom seasons. It does get very cold though, so don't forget to wrap up but you do get the chance to stay at homely Japanese inns, complete with thermal hot spring baths.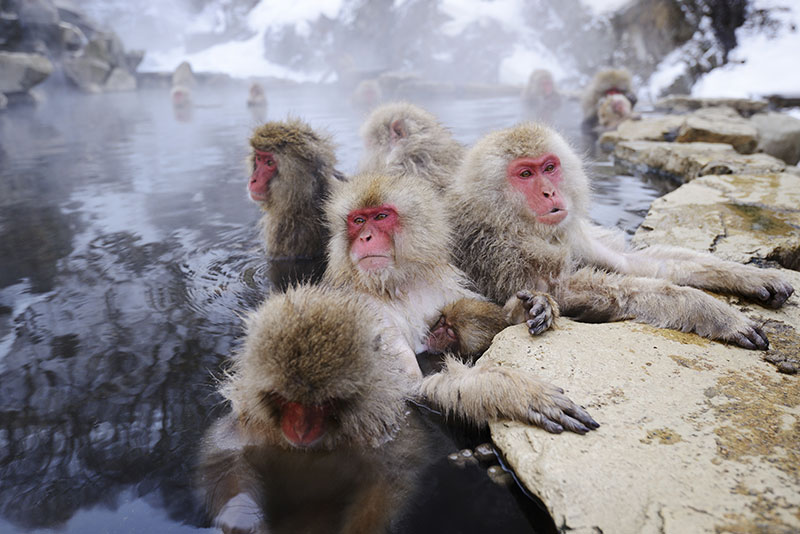 Indonesia – Komodo Dragons, Komodo Island
Sail away on our Voyage to Komodo Cruise, after a short stay in Bali, and you'll anchor off Komodo Island – the largest of the 80 islands in Komodo National Park and home to the endangered Komodo Dragons. You'll spend your time trekking in search of this iconic lizard, as well as other local species such as wild boar, deer, monkeys and a number of bird species, including yellow-crested cockatoos and sea eagles. On your next day, you'll sail to lesser-inhabited Rinca Island after sunrise and enjoy a morning hike of two to three hours in open savannah where there is a greater chance of seeing the Dragons, as well as their dens and nesting areas.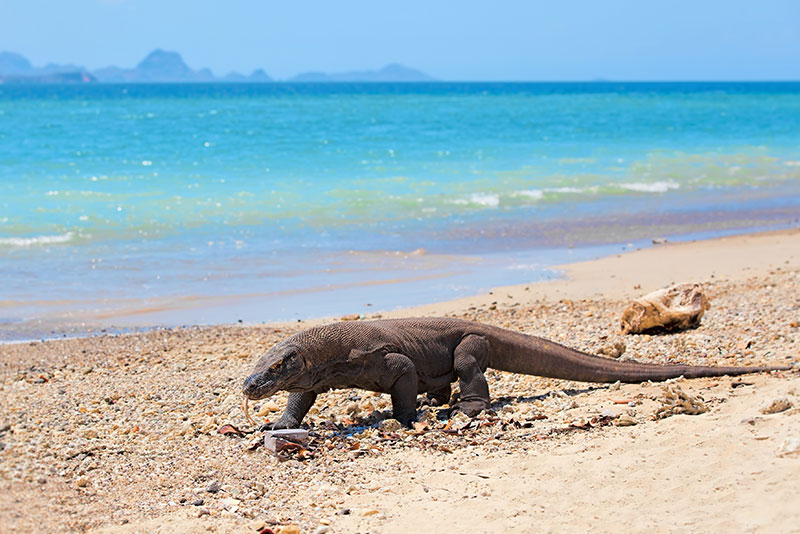 Cambodia – Siamese Crocodiles, Siem Reap
Explore the Mekong River, including its basin and wetlands, on our Cambodian Explorer tour where you'll spot the endangered Siamese Crocodile - nearly extinct from most countries, except Cambodia. You'll soon discover that Cambodia has a right cultural heritage entwined with crocodiles; you'll even find depictions of them in the ancient temple of Angkor Wat. The Cambodian Crocodile Conservation Programme and Royal Government of Camobida, coupled with local communities, are currently working hard on protecting the habitats of these esteemed creatures, even creating a breeding programme especially for them. Although there are only 250 left in the wild, you can also find this species in the lesser-known Siem Reap River.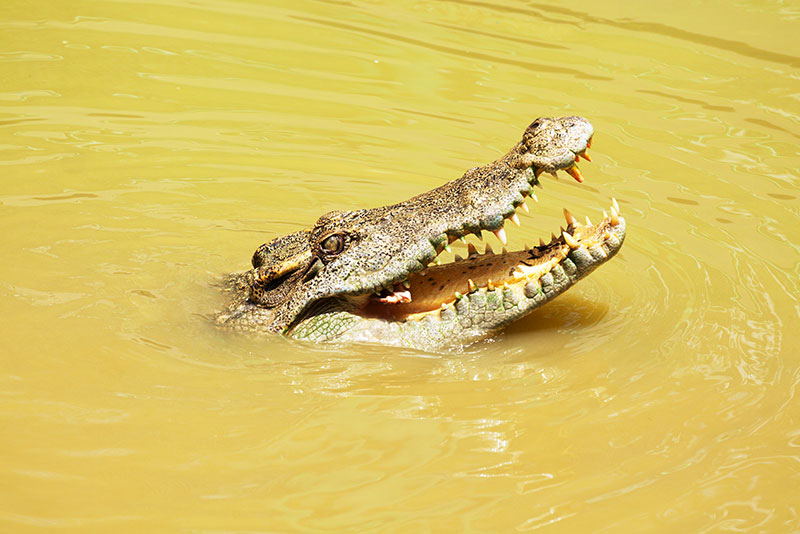 Inspired?
---
Our Travel Experts are passionate about wildlife and have a wealth of first-hand experiences to share with you. So, if you also have a passion for wildlife, we have an encounter to suit you…