Hemant Rajawat is an award-winning guide who has led more than 40 Kuoni escorted small group tours in India. Using his local knowledge and passion for India, we ask where to go and what to see in buzzing Delhi.
I've been a guide for around 15 years. I've learnt much of my knowledge from books and travelling around India; and some of the sights still leave me speechless. I really enjoy explaining things to guests and I always start each new day with the same energy and enthusiasm, so I can help guests learn.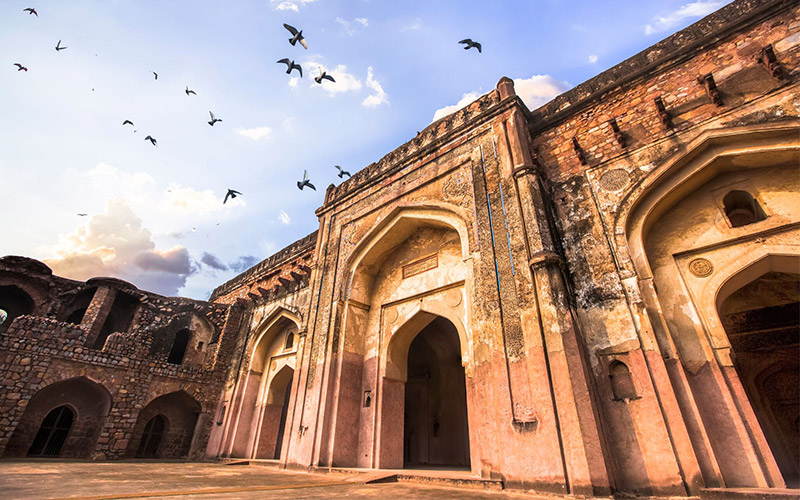 Delhi has a variety of cultures, classes, languages, costumes, cuisines and architectural marvels, so there is a lot to explore and discover. This huge urban population is made up of several enclaves: mainly Old Delhi, where you'll find 16th and 17th Century Mughal-built monuments, congested souks and bazaars; and New Delhi, with its wide avenues and mansions built during the British rule in the 1930s. New Delhi is where you'll find government buildings and embassies, colonial-style bungalows and neatly-kept roundabouts.
A picturesque 12th Century citadel built by early Islamic rulers can be seen in the Qutab Mehroli area and the middle-class suburbs of south Delhi. The city is full of contrasts, from westerners rubbing shoulders with robed Sadhus (holy men) to bullock carts riding alongside the newest luxury cars.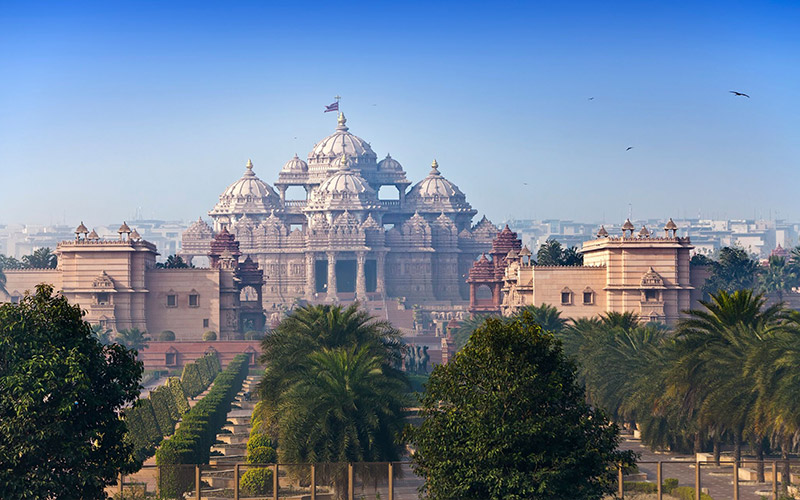 Delhi is largely a city of migrants. After the violent partition of India and Pakistan in 1947, millions of refugees, mainly from Punjab, came here in search of a new life. Since then, there has been a steady influx of people from all over India, making Delhi more of a melting pot than a Thali (platter).
Take a walking tour
I always recommend a walking tour of Old Delhi through the narrow lanes, starting from the Red Fort. You can visit Jain and Hindu Temple standing next to each other, then continue on to the golden-coloured dome of Sishganj Gurudwara, a Sikh temple.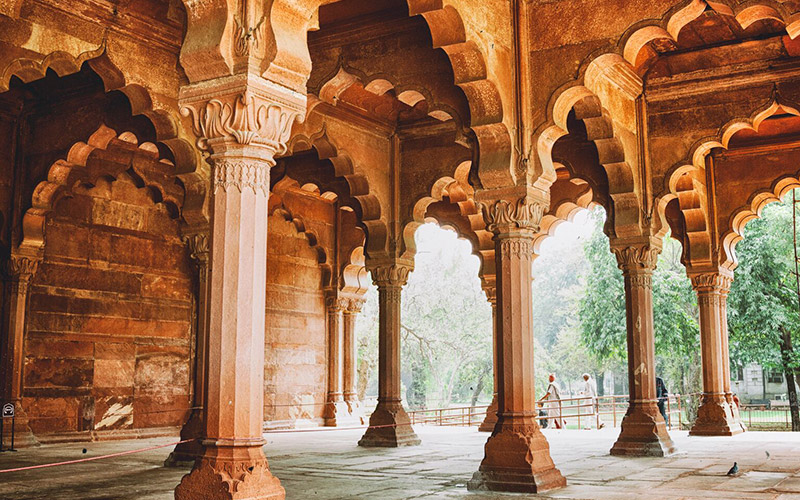 Later I like to take guests on a walk through Chandni Chowk street, one of the oldest and busiest markets. It will introduce you to the business culture, which hasn't changed much. Once called Shahjahanabad, this elegant boulevard is also known as Silvery Moonlight Square and is lined with grand mansions and shops. It is the centre for religious and commercial activities.
After a few hundred metres, the strong fragrance of clarified butter will draw you to the famous Jalebi Wala, a shop over 100 years old, offering authentic and gigantic jalebis – rings of deep-fried maida batter soaked in sugar syrup.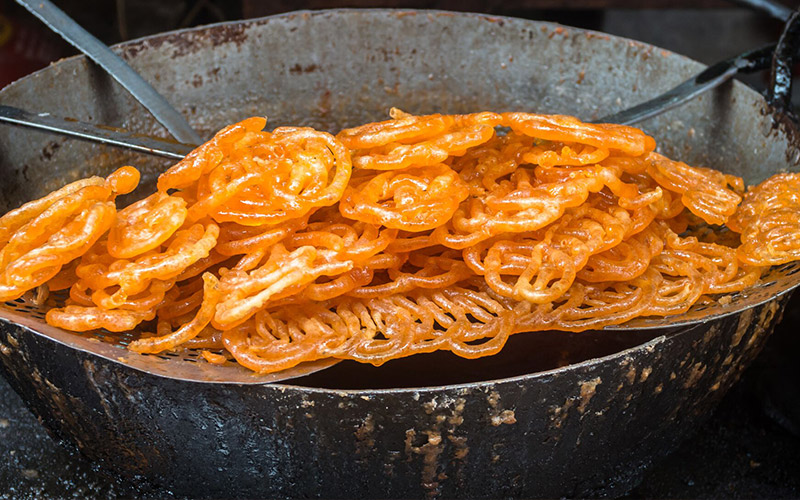 I'd recommend exploring Kinari bazaar to see an endless collection of garlands, turbans, gift boxes and wedding presents. Dariba Calan is where you'll find gold and silver ornaments; and Gulab Singh Johri Mal is an old-fashioned shop selling Indian perfume in cut-glass bottles.
After visiting Jama Masjid mosque, take a rickshaw ride to the famous spice market of Khari Baoli. All of the shops here are jam-packed with spices of different colours and fragrances. Visit with me and I can take you behind these shops and up a staircase to the rooms where serious trade takes place, with bags full of spices and labourers eating and resting. This is a real look into the workers' lifestyle.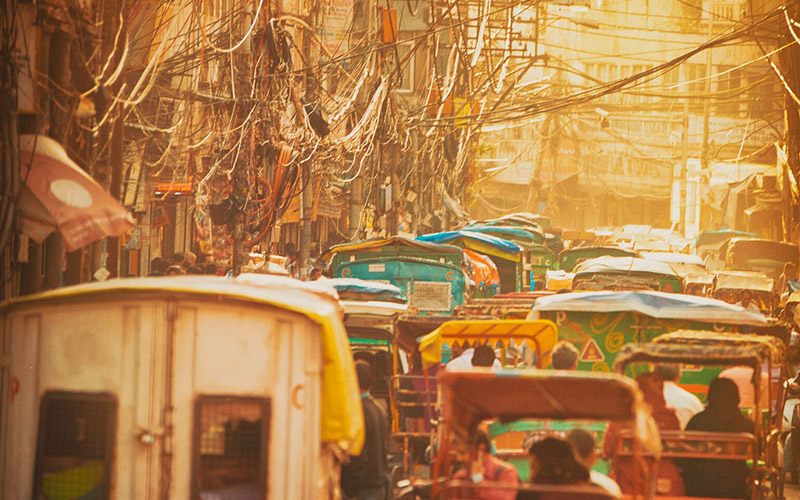 The real India
My guests always appreciate my efforts to show them the 'real India', as well as the main sights. I'm here to tell you about the history, architecture, and arts and crafts, as well as the culture and lifestyle of the common man and woman.
You have to experience India first-hand, visiting local street markets, religious sites and meeting people en-route. I like to share my own life experiences and can set up a meeting with a local family; or talk to you about the marriage system in India and possibly set us up with an invite to a wedding party.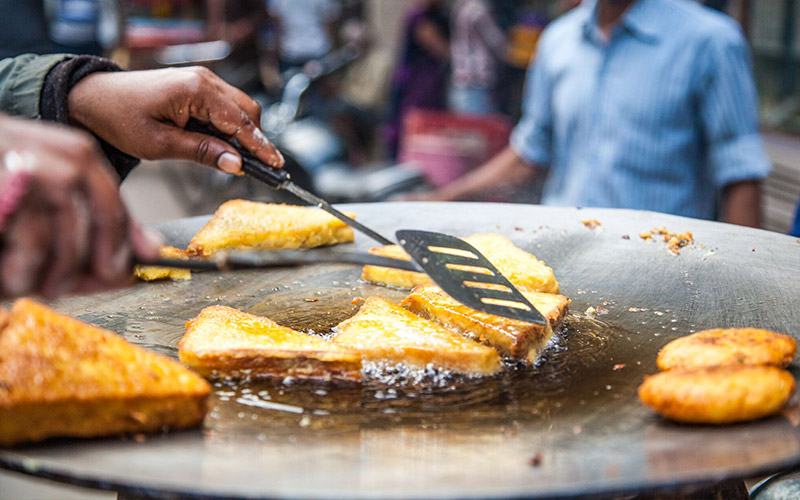 During our time together, we'll also talk about the regional cuisines of India and the changes in ingredients depending on availability and geographical conditions. I'll also try to arrange a cooking demonstration, so you can learn the basics of Indian cooking.
You can visit Delhi year-round and the capital is often the starting point for most of Kuoni's escorted small group tours of India's Golden Triangle. My favourite tours to lead are Kuoni's Highlights of India – Taj Tour and Temple, Tiger & Taj Trail. I hope to meet you on one of these tours one day.
Inspired?
---
We offer escorted small group tours in India with an expert guide, which include tips, selected meals and experiences. Alternatively, we can tailor-make an India holiday just for you, combining flights, rail journeys and private cars to ensure you see the sights you want to see. Order our India brochure or talk to someone who has actually been there by searching for one of our India experts.
This feature was edited and published on 14 January 2020. The information within this feature is correct to the best of our knowledge at the time of print.