You've likely heard the phrase 'conscious travel', but what does it actually mean? For Kuoni, it's about caring for the world we live in and working towards serious change for the better. We believe in working with hotel partners that are trailblazing a more sustainable approach to travel. This means that alongside helping to reduce our impact on the destination we're visiting, we can enhance your holiday with meaningful experiences. These are our favourite hideaways around the world where you can enjoy an enriching, sustainable getaway.
Tucked away on a 305-metre beach, this hidden Caribbean gem offers an authentic taste of Antigua. Many of the dishes you'll dine on as part of your all-inclusive package include ingredients bought from Antiguan farmers and small businesses. Try the freshly cooked baked bread for breakfast made by the village baker and drink afternoon bush tea that's made from plants grown on the island. If you like your food with a dash of spice, sample the resort's homemade hot sauce, ideally served alongside the catch of the day. You'll even get a bottle to take home with you. After dinner, relax with a rum cocktail in hand and enjoy live music from the best local talent; we particularly love the ambient beats of the steel band.
We recommend joining Keyonna's charismatic medicine man, Acari, on a fascinating nature walk. He'll regale you with entertaining tales of his life on this beautiful island and share insider secrets of the healing benefits of the regional flora.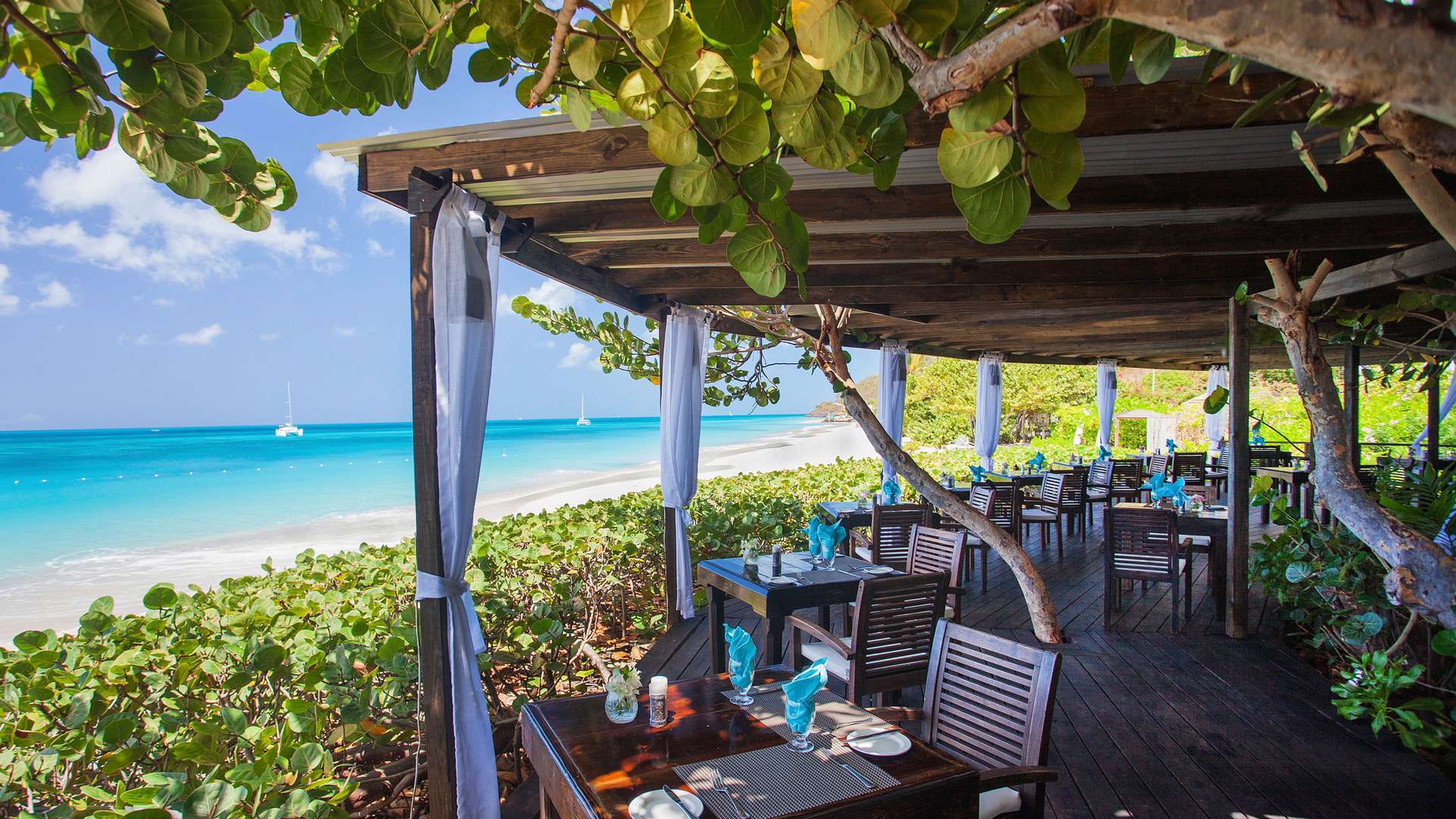 Beyond the beautiful villas, gourmet restaurants and colourful house reef, the team at Kuramathi Maldives have picked up a prestigious Travellife Gold Certification for their green initiatives. Most of Kuramathi's past guests would agree that the resort's pièce de résistance is food at the fantastic choice of eateries – there are 12 to choose from – and there's a secret to why the delicious cuisine tastes so good. Dishes include vegetables and herbs grown in their own hydroponic garden, (like basil, chilli and those oh-so-pretty edible flowers) and seafood specialities that are sourced from Maldivian fisherman. Where possible, other fruits and vegetables which are not produced on site are brought over from neighbouring islands, one of which you can visit during your stay. On Rasdhoo, which is just a short boat hop away, you can while away a few hours immersed in the Maldivian way of life, pick up a few quirky souvenirs, and do your bit to support the local community.
Exploring the marine-rich house reef is one of the highlights of your stay here, and you can do this safely and responsibly, following the guidance of the Coral Reef Protection Programme. On arrival, chat with the resident marine biologist in the eco-centre (which is worth a visit to see the impressive sperm whale skeleton alone) who will share the golden rules of snorkelling etiquette.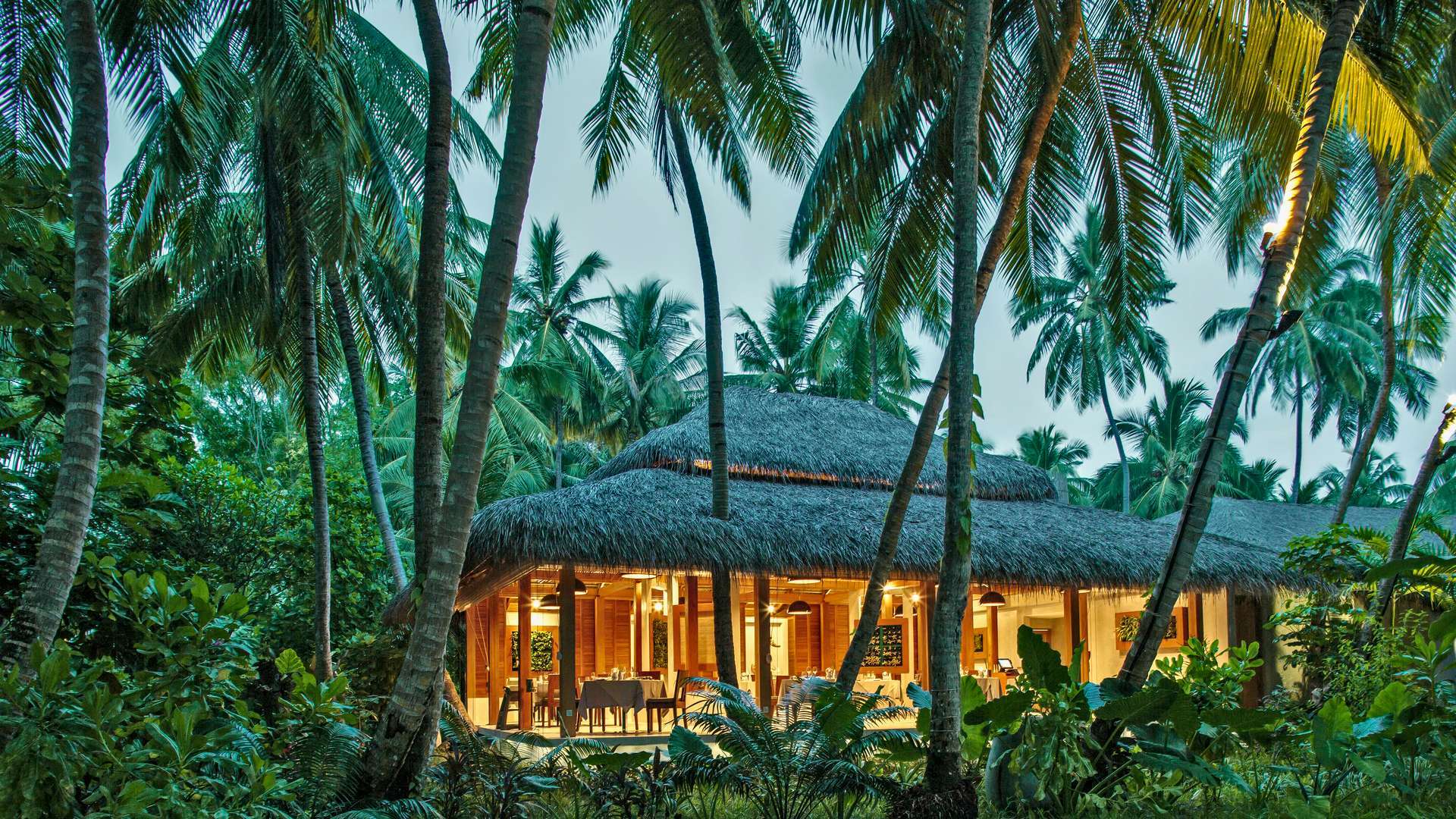 Jetwing Vil Uyana is one of our favourite eco-friendly havens in Sri Lanka, not just for the beautiful design and tranquil setting in a private nature reserve but for the team's dedication to responsible tourism. When designing the resort back in 2002, the owners were inspired by the conservation work of the Royal Society for the Protection of Birds (RSPB). They had a pioneering vision to create a sanctuary that would allow guests and nature to co-exist in harmony. Years later, this once 24-acres of scrubland has transformed into a naturalist's paradise.
The resort's 36 individual thatched pavilions are connected by tree-fringed wooden walkways that thread between reed beds, paddy fields and wildlife-rich forests and have been built using local materials such as bamboo, woven reeds and wood. The surrounding wetlands provide habitat for wildlife such as fishing cats, monkeys, otters, many bird species and even a resident crocodile. You can join birding tours and night trails to spot the elusive slender loris or head out on an elephant safari in Minneriya National Park which is just an hour's drive away.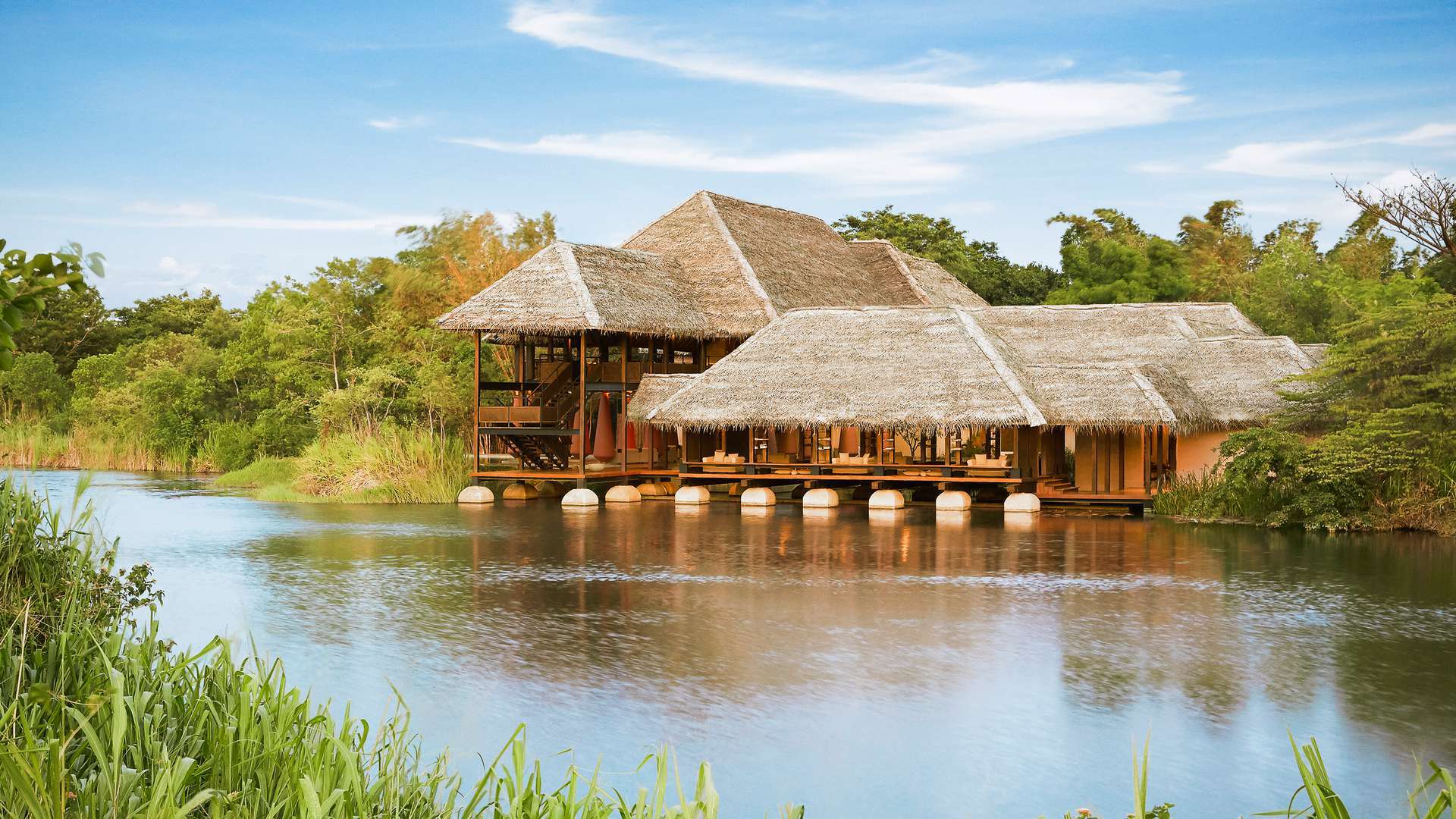 Since it opened 48 years ago, Governors' Camp has taken a conscious approach to tourism by working hand in hand with the neighbouring communities to improve the lives of local people. As well as taking you on incredible safaris in the wildlife-rich Maasai Mara reserve, they run several community and conservation projects with which you can be involved during your stay. For a small contribution which goes towards supporting the 98 families in the Mara Rianda tribe, you can soak up the lively village atmosphere and wander around the bustling curio market.
Drifting above the ochre-coloured savannah at sunrise in a hot air balloon has to be one of the most unforgettable moments on a safari. As part of Governors' unique new 'seedballing' initiative, you can float back down to earth, leaving more than just memories. Before you lift off, buy small bags of African wild olive tree seeds and later drop them over the side of the basket. This helps regenerate the forests that fringe the winding course of the Mara River.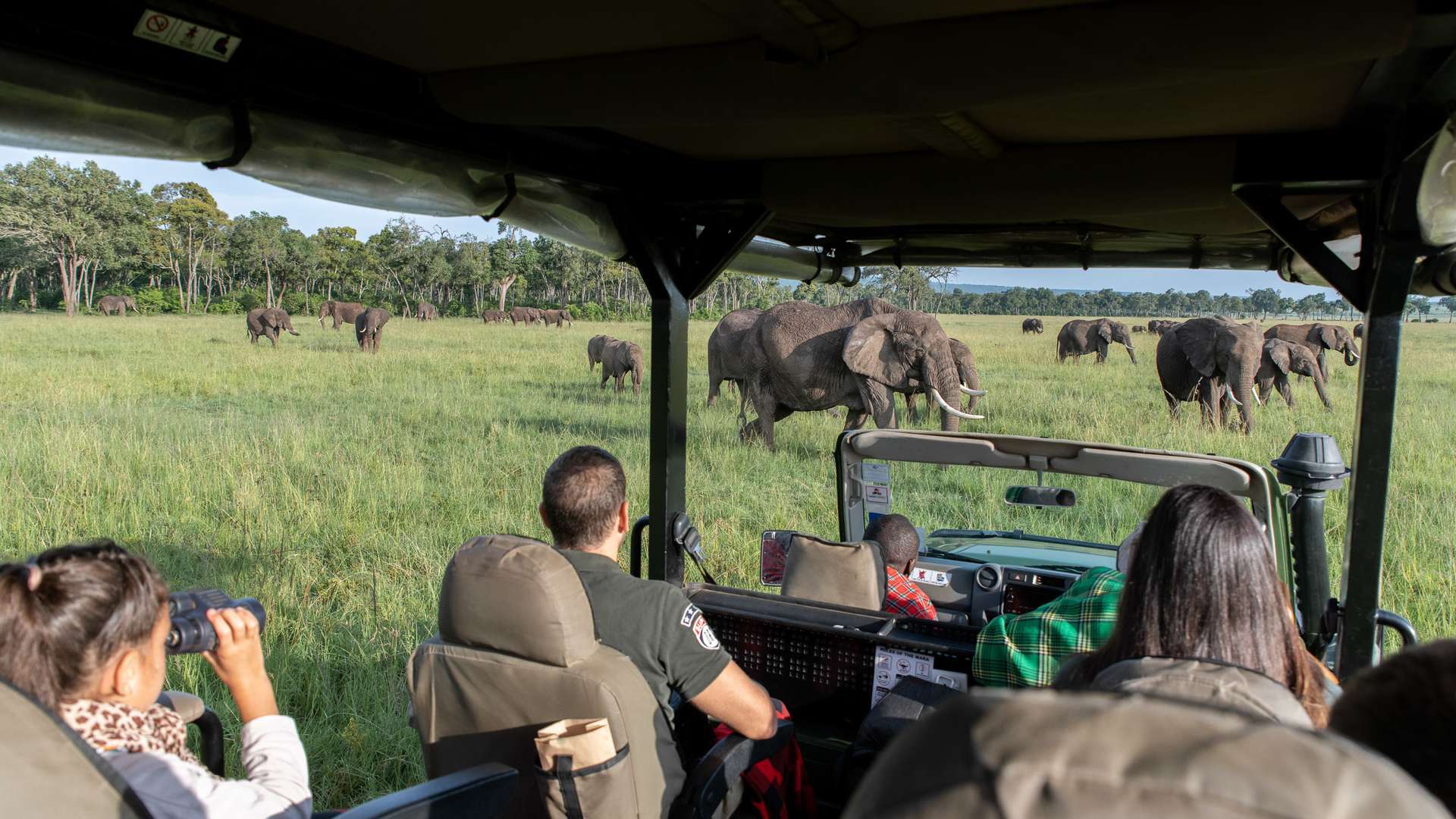 This family-run beach hideaway is tucked away on a tranquil cove and framed by a pretty nature reserve. Back in 1986, the founder of The Tongsai Bay, a local Thai man named Khun Acorn, fell in love with the location and bought the land with a bold dream to create Koh Samui's first five-star green hotel. This was truly a passion project, and he ensured not a single tree was cut down during construction. Fast forward to 2021, and Khun's legacy lives on and Tongsai Bay continues to strive as one of the leading eco-friendly retreats in Thailand.
Knowing sustainability is at the heart of the resort's values means that you can enjoy this slice of Samui paradise with the peace of mind that your stay is making a difference. Sustainable features include energy-saving management, recycling and plastic reduction, and the resort actively supports many local projects, including beach clean-ups, school scholarships and wildlife foundations. But conscious travel isn't just about solar power and reusable bottles, it's also about looking at the destination from the locals' perspective. The resort has a committed team of long-serving staff members who can treat you to authentic experiences such as learning the art of elaborate fruit carving and cultural classes to delve into Thai traditions, lifestyle and language. Guests are also encouraged to visit a nearby elephant sanctuary, Samui Elephant Haven, where you can observe and walk with these gentle giants in an ethical environment.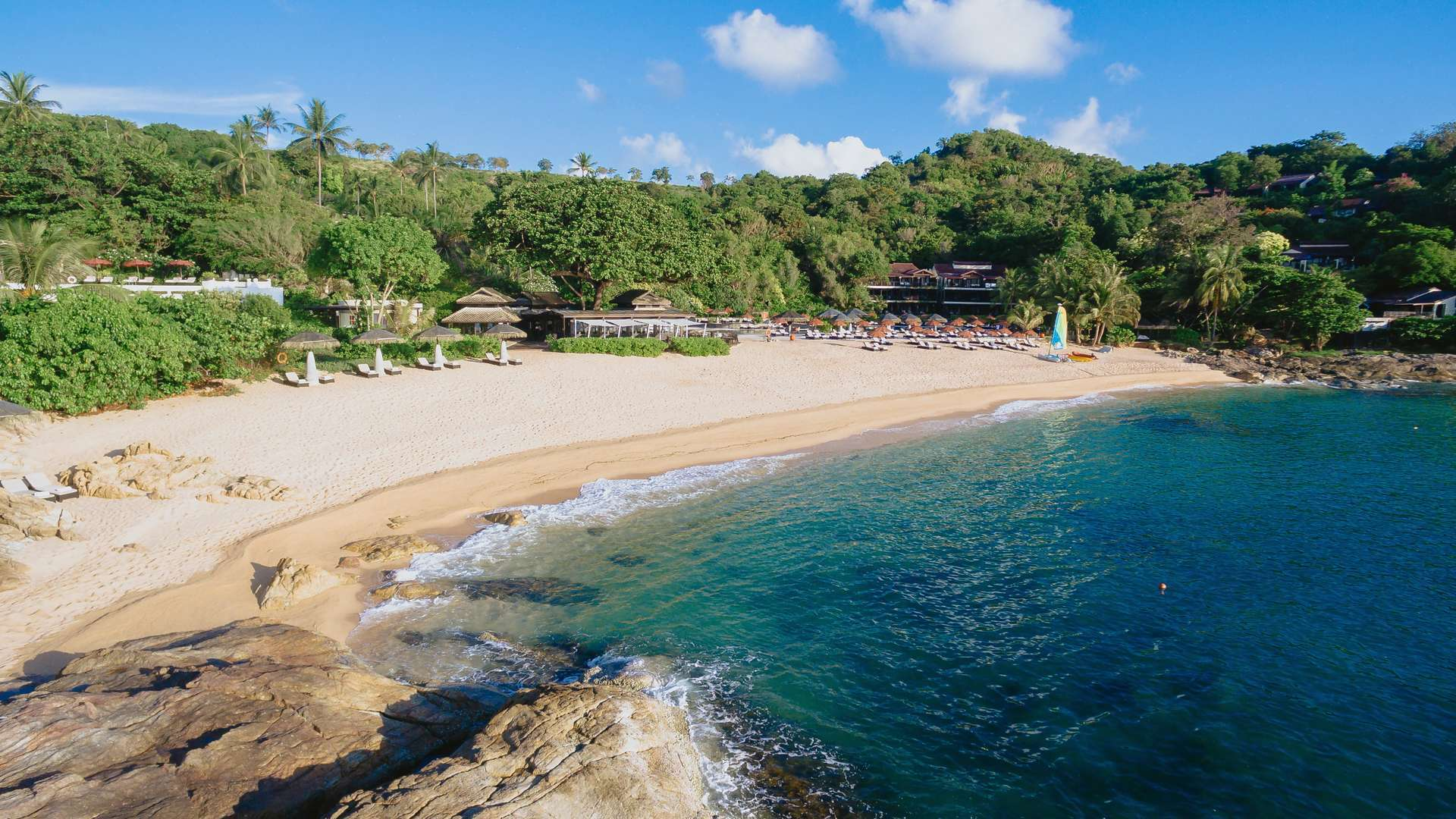 Inspired?
---
If you'd like to travel more consciously, look at our top tips for becoming a more responsible traveller. You can find out more about the featured hotels above in our brochures or talk to a Personal Travel Expert who can help plan a trip that's brimming with memorable local experiences.