Who needs the twinkling fairy lights of Christmas when you've got the glowing of over 5,000 pumpkins…?
This Halloween, Old Westbury Gardens in New York and Descanso Gardens in Los Angeles will never be the same again. With more than 5,000 professionally carved pumpkins on display creating one of the most spooky shows we've ever seen, you can spot all creatures great and small from dwarf-sized aliens to monstrous-sized dinosaurs.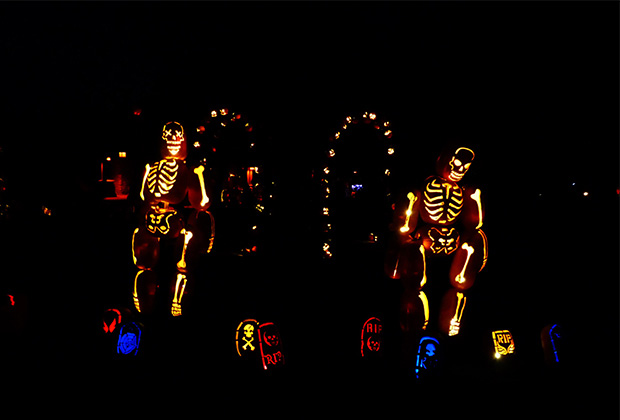 Both displays form part of the annual Rise of the Jack-o'-Lanterns event which has sold out for the past three years! Each 1/4-mile scenic display has taken days to create by a small team of professional carvers and artists working on each individual pumpkin – some taking up to as long as 20 hours to create! What they don't mention is that these pumpkins rot so quickly that this work has to be repeated every week - yes, that means around 20,000 pumpkins need to be carved over the months of October/November!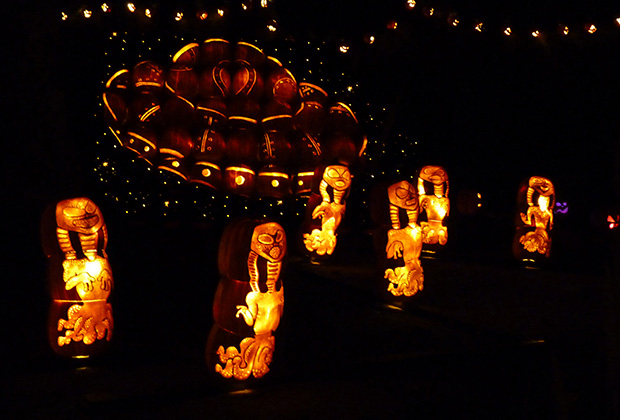 To entice visitors from all over the world, this year, there's displays ranging from a depiction of the zodiac wheel, carvings of famous film and TV stars, the New York City skyline, a pre-historic dinosaur bone-anza (sorry), a graveyard of pumpkins and a UFO with accompanying aliens. There's even the chance to watch live carvings as the event goes on.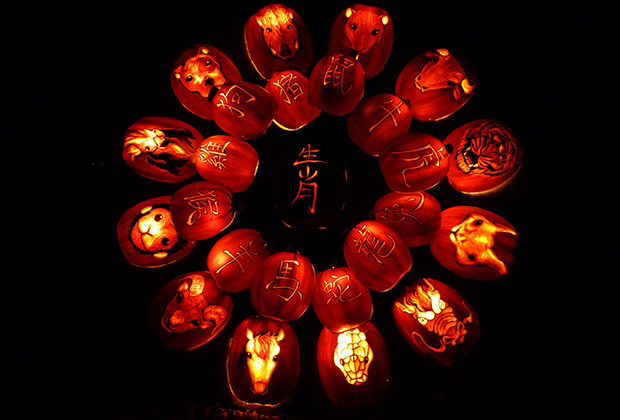 All these pumpkin displays got us thinking... why do we carve pumpkins for Halloween?
At Christmas we put up trees, on bonfire night we light fireworks and at New Year we celebrate with a traditional sing-song of 'Auld Lang Syne' – we all know that specific traditions make our holidays. But Halloween may have the quirkiest of them all. We dress up in terrifying costumes, gather sweets saying the words 'trick or treat' and decorate pumpkins that you'll be able to spot from house to house. What nobody really knows is why we do this.
Pumpkins have been carved for several years on October 31st to celebrate Halloween and some say its roots lay in Irish folklore:
"The legend goes that in the 18th century, a drunk miser named Stingy Jack asked the devil to have a simple drink with him. When the devil obliged, they had their drink and the bill arrived, Jack expected the devil to pay. However, the devil, after being invited by Jack, expected him to pay but being a penniless drunk, Jack had no money. Jack, however, managed to convince the devil, after some discussion, that he should magically turn himself into a coin to pay for the drinks. Once the devil had done this, Jack skips the bill thinking he can pull a fast one on the devil. He kept the devil at bay by keeping the coin beside a silver cross in his pocket.