Since its understated early beginnings as a simple Bedouin village, a mixture of investment and imagination has evolved Abu Dhabi into one of the world's most exciting destinations - here our our top 5 reasons to visit Abu Dhabi.
A rich culture
With a modern skyline not too dissimilar to Manhattan, you'd be forgiven for not knowing about Abu Dhabi's rich cultural heritage. The people of the Emirate are proud of their history, firmly rooted in Arabic traditions. You can see these traditions in all their authentic beauty by visiting the local Souks, bustling market places where cultures old and new collide to create a unique sensory shopping experience.
The soon to open Louvre Abu Dhabi, the centerpiece of the emirate's contemporary cultural ambitions, will set Saadiyat Island's cultural district apart. Louvre Abu Dhabi will be the forerunner to future developments of the Zayed National Museum and Guggenheim Abu Dhabi, creating the largest concentration of world-renowned cultural institutions and complementing the emirate's deep-rooted cultural heritage.
Another sight to behold is the Sheikh Zayed Grand Mosque. Covering almost 30 acres and able to hold over 40,000 people, it is one of the world's largest places of worship. It was built over 10 years using a stunning combination of traditional and modern styles, from the Swarovski crystal chandeliers down to the world's largest hand knotted carpet.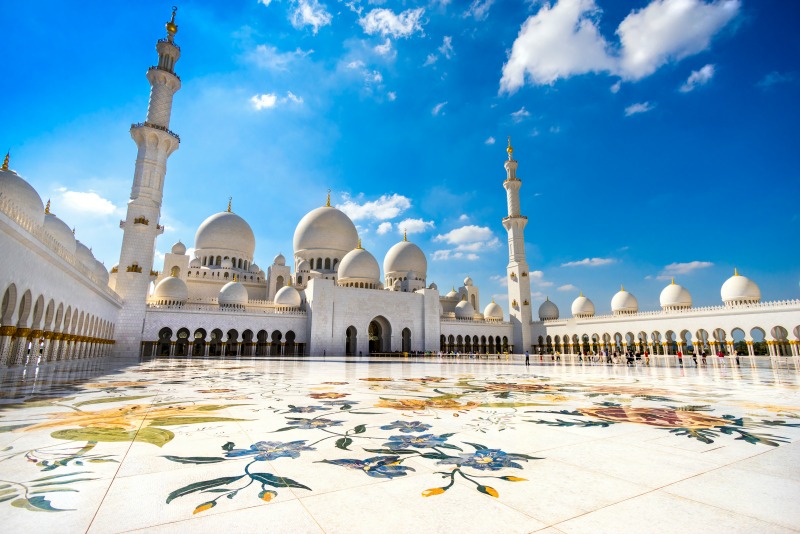 A visit to Abu Dhabi would not be complete without witnessing the nomadic traditions of the Bani Yas tribe. Experience The Oasis City Al Ain; this UNESCO Heritage site is known as Abu Dhabi's birthplace. Its lush greenery is a stark contrast to the nearby desert where you can visit an authentic Bedouin camp to get a true sense of the Emirate's humble beginnings.
Adventure
Abu Dhabi has built a reputation as a perfect destination for those in search of thrills and excitement on their holiday. From diving deep in the Arabian Gulf to flying high in a hot air balloon, there are a plethora of experiences to get your heart racing.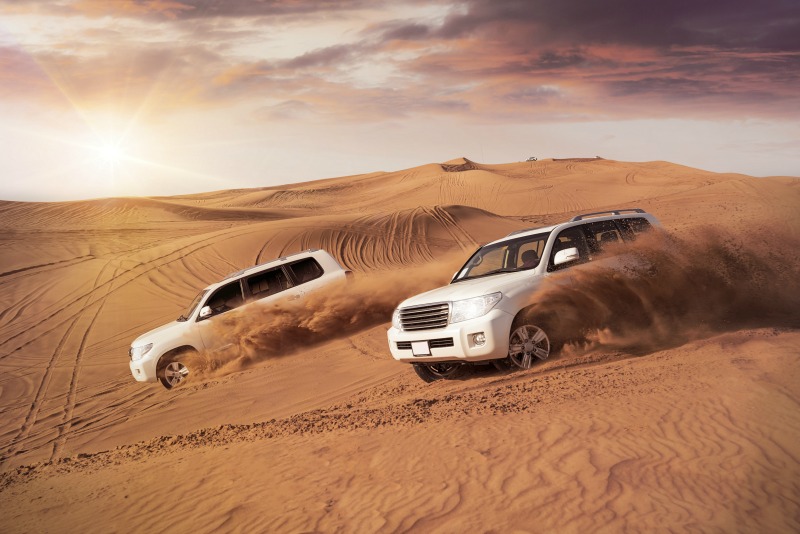 Travel outside of the sprawling city and you will witness a seemingly endless landscape of sand dunes. This is Rub' al Khali ('Empty quarter'), the largest sand desert on Earth. Explore this vast wilderness in a 4x4 safari and go dune-bashing for the adrenaline ride of your life. Alternatively, surf the sand for a ski experience that's a little warmer than the Alps would offer.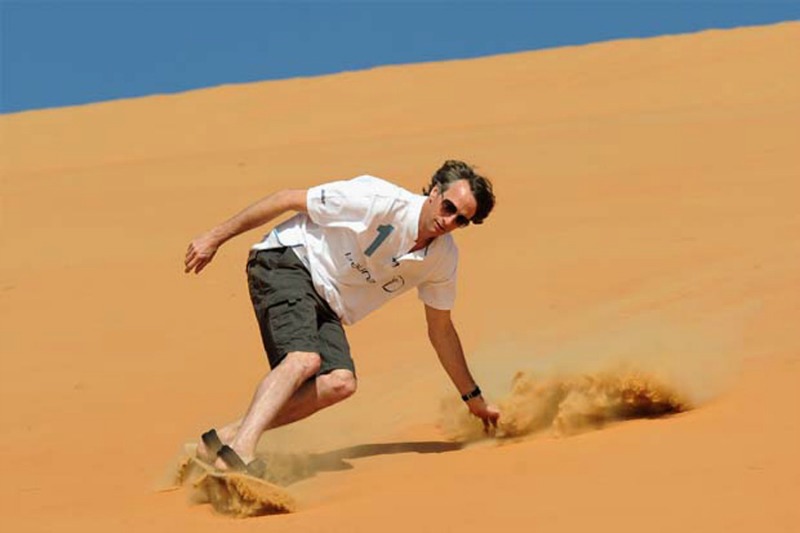 Perhaps one of the best known attractions in United Arab Emirates is Ferrari World Abu Dhabi. With rides, simulators and live shows, it's ideal for fun-seeking families. But with Ferrari driving experiences and the world's fastest rollercoaster, Formula Rossa, it also has lots to offer those big kids out there too!
Incredible beaches
With low rainfall and almost daily sunshine throughout the year, you can see why Abu Dhabi is a sun-seeker's paradise. However, it's not only the weather that brings back beach lovers each year. Whether you're a family looking for fun or a couple looking for sun, Abu Dhabi has a beach to suit everybody.
Corniche beach is an ideal option for families looking to spend a day together by the seaside. This large beach is close to many hotels, has life guards on duty and even has blue-flag status for its cleanliness and water quality.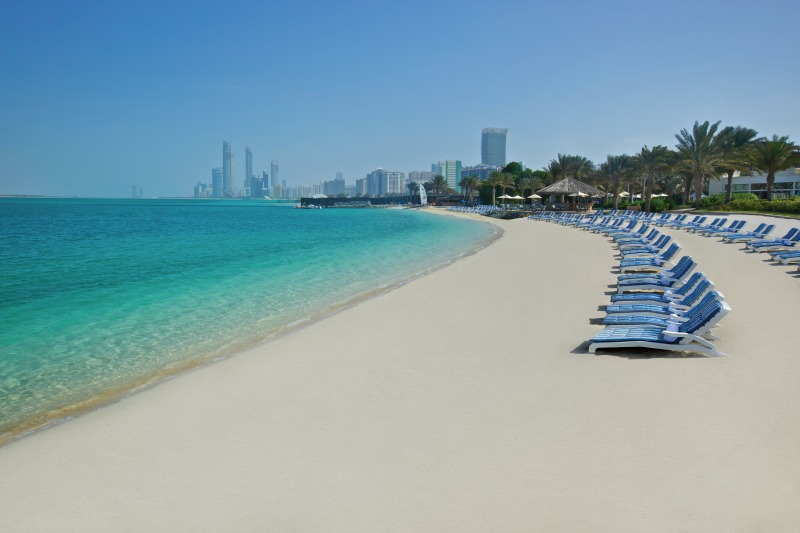 Saadiyat Island's 9km natural shore is lined by a gorgeous and peaceful white sandy beach, perfect for a day of relaxation. The island's beaches are also protected from development, preventing damage to the delicate sand dunes and the threatened hawksbill turtles that nest nearby.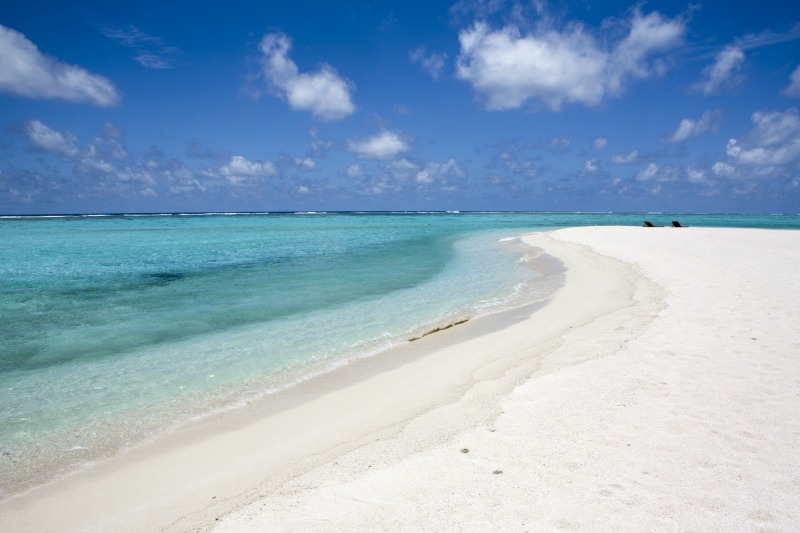 If you're not into relaxing and your idea of a day at the beach is active and entertaining, then take a drive to Yas Island. This stretch of white sand offers a huge amount of activities both off and on the water. Beach volleyball games occur throughout the day whilst sail boats, stand up paddle boards and kayaks pass by exploring the natural mangrove forests – you could even work out at the beach gym if you want to show off your muscles.
A city of entertainment
Abu Dhabi is known for the diversity of the islands that make up the Emirate but one area in particular usually sticks in people's minds, especially if they're out to have fun. Whether day or night, Yas Island more than lives up to its reputation as entertainment capital of the UAE. It's perhaps most famous for the Yas Marina Circuit, home to the F1 Abu Dhabi Grand Prix. Each November, world class drivers and their teams compete in one of the most exciting races on earth. Experiencing the thrill of a Formula One car zooming past you is a moment of a lifetime. The island is also home to the renowned Yas Marina, the immense Yas WaterWorld water park and an award winning championship golf course, Yas Links Abu Dhabi.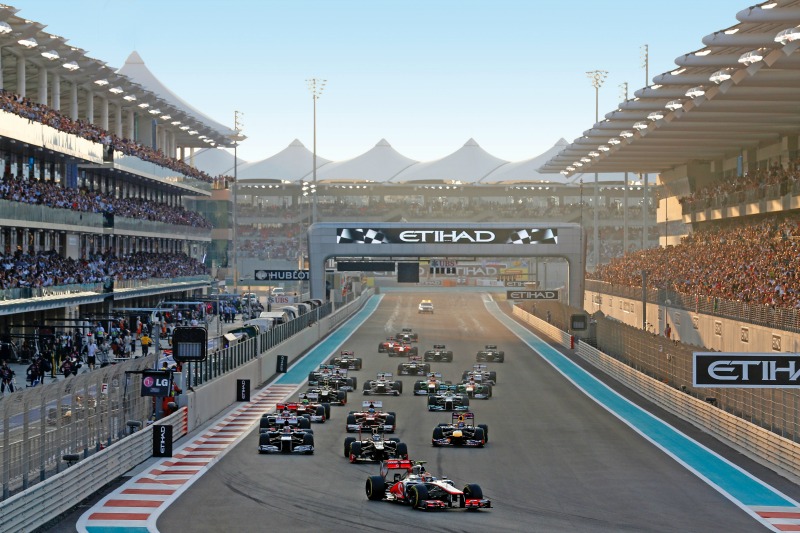 During the evenings, Abu Dhabi's hotels have some of the liveliest entertainment and dining options. Renowned singers, dancers, comedians and illusionists offer shows to delight all audiences, especially during Abu Dhabi Summer Season. From July to September, there is an incredible and diverse entertainment programme on offer for adults and children alike.
Beautiful hotels
Some of the world's finest architects, designers and chefs have come together to create some sublime accommodation throughout Abu Dhabi. From the simple retreat of Traders Hotel to the unique opulence of the Emirates Palace; from the contemporary Beach Rotana to the classic Shangri-La, there is a stunning hotel suitable for you.
Take a look at a selection of our favourites…
Inspired?
---
Abu Dhabi truly is the United Arab Emirates' cultural heart.
Witness this unique combination of Arabian wonder and contemporary innovation for yourself.