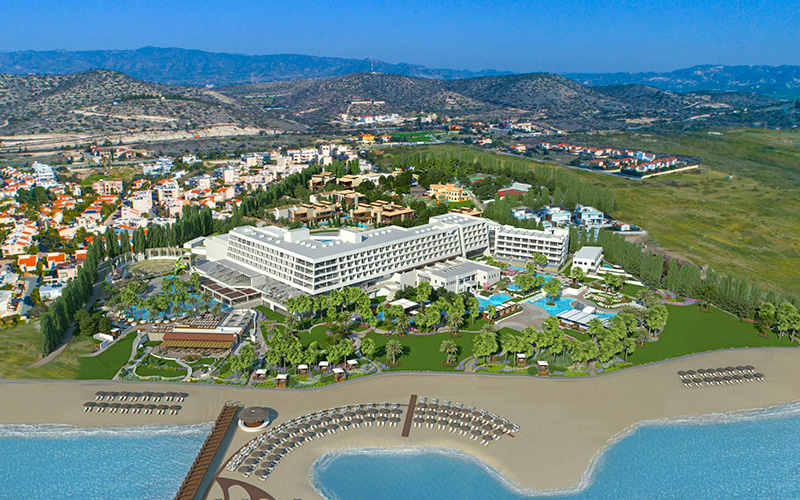 For food
You'll find plenty of gastronomical delights at the luxury resort's restaurants, including Islands Fish & Seafood, unique alfresco dining set on small islands floating in pools. Other foodie themes include the Grill Room, an open-air Italian kitchen and, of course, authentic Cypriot flavours from traditional wood-burning ovens and barbecue pits.
For wellbeing
We can't wait to visit the 'hard to resist' Kalloni Spa to relax in the Russian Banya, the first of its kind in Cyprus. The spa also has 2 indoor and 2 outdoor Thalassotherapy pools, outdoor terraces and plenty of space for relaxation amongst the cabanas, loungers and waterbeds.
For the family
The Princesses and the Pirates Kids Park comes with its own themed castle, pool and multi-activity pirate ship to keep the young ones entertained. There's a dedicated team ready to organise activities for three to 12 year olds and a crèche for the under three's, which costs a little extra but handy if you want some time to try out some activities or relax at the spa. You'll also find a buffet restaurant within the park so you don't have far to go once the kids start to get a bit peckish. There's something for the older kids too including a mini football pitch, tennis courts and plenty of other sports facilities. The Parklane delivers on rooms for families too, particularly the family fun suite which can accommodate up to three adults and four children.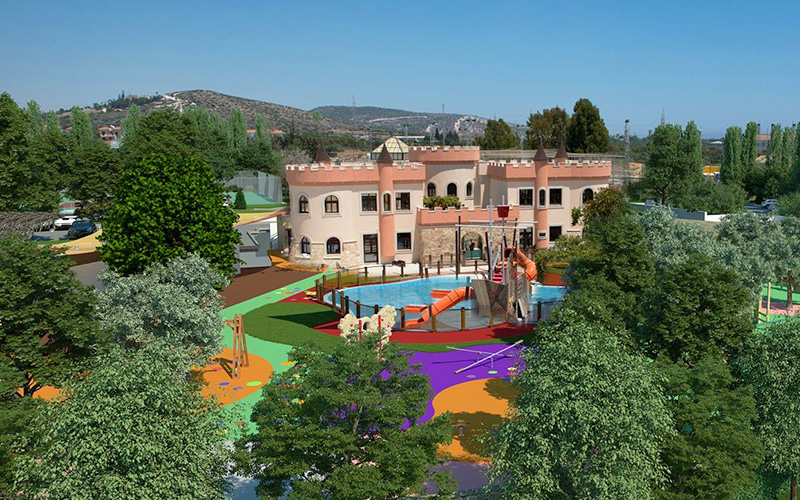 For grown-ups
The designated adults only area at Parklane ensures those that would rather holiday without kids in tow can relax in a kid-free environment. Here you'll find the lifestyle suites and a separate adults-only swimming pool. Whether its coffee or cocktails you fancy, each of the bars offers a menu of drinks and snacks throughout the day. For something a little livelier in the evenings, head to the Mistiko Club Privé.
For being active
At the gym you'll find all the equipment you need to stay fit whilst you're here – including an aerobics and pilates studio. For outdoor activities there's tennis and a whole range of watersports, including PADI scuba diving available on the beach. And if can manage to tear yourself away from all this at Parklane, there's plenty to do in and around Limassol.
For history
The design of the Parklane, a Luxury Collection Resort & Spa has very much been born from its historical setting, even down to the amphora logo which represents the resort and signifies the proximity of Parklane to what is considered to be the oldest perfume factory in the world. Over 4000 years ago, fragrances were shipped from here to royalty across Europe and Egypt. Other finery celebrated here is "lefkaritiko", the art of embroidery and lace in the beautiful village of Pano Lefkara. Leonardo da Vinci arrived here in 1481 to buy a large hand embroidered tablecloth that he subsequently gifted to the Holy Altar of the Milan Cathedral. Locals call it the 'Da Vinci design' and legend has it that "lefkaritiko" was depicted in the renowned artist's masterpiece, 'The Last Supper'.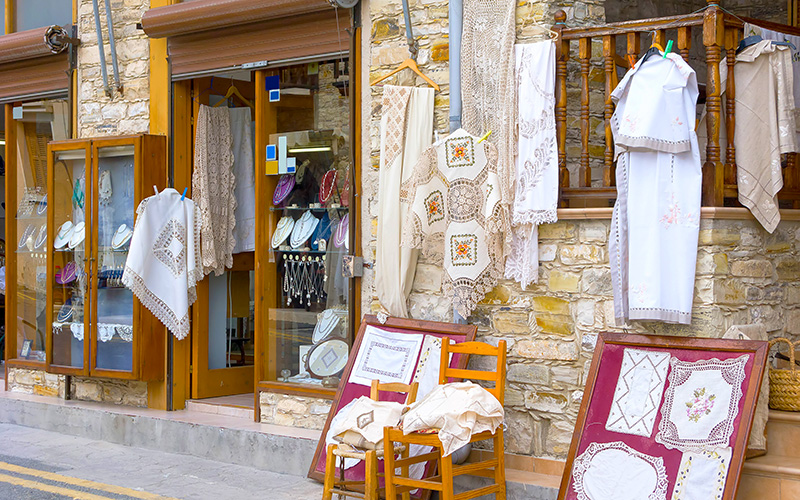 Sightseeing around Limassol...
Walk with Richard the Lionheart
Limassol is home to an old city of fairytale cobblestoned alleyways and a famed medieval castle where according to legend, Richard the Lionheart married Berengaria of Navarre in 1191, thus crowning her Queen of England. Until the 1950's the underground chambers were used as a colonial prison, but the castle has now been converted into a museum housing weapons, armory, religious artifacts and Byzantine treasures.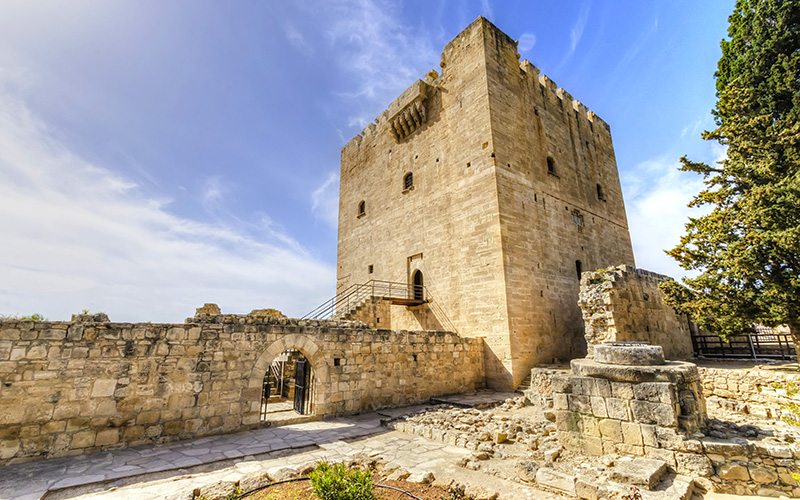 Love Child of Aphrodite
If you're familiar with Botticelli's Birth of Venus (now housed in The Uffizi Gallery in Florence) you'll want to visit Aphrodite's Rock (Petra tou Romiou). Located between Paphos and Limassol on a breathtaking stretch of coastline, this is the fabled birthplace of Aphrodite. The sea here may be too rough to swim in, but the crystal clear waters, stunning beach and magnificent geological rock formations are the main attraction.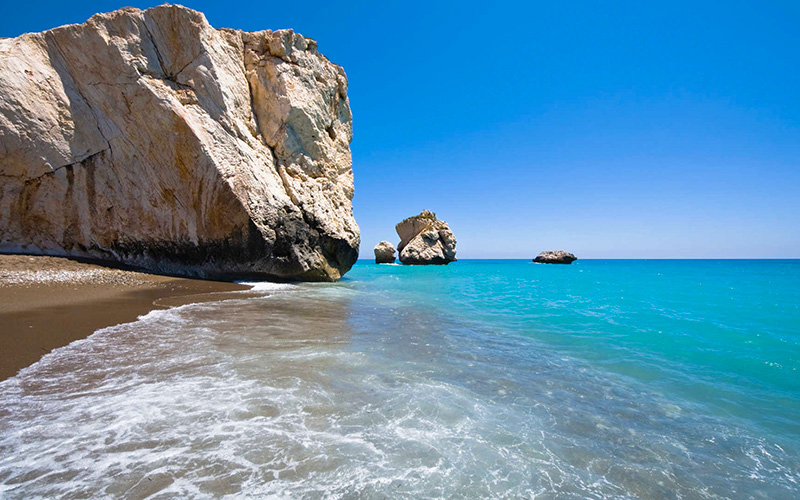 A Feast of Festivals
The lively 10-day Carnival in February is celebrated on a grand scale and is known as 'the best outside of Rio' with its masquerade balls, vibrant float processions, Kantadoroi seranders and tasty platters of Greek food. The first 5 days are dedicated to meat and the last 5 to cheese and dairy - as for Orthodox Cypriots it's a big feast before entering Lent. Other notable celebrations include the Flower, Beer, and Wine Festivals in May, July and September respectively.
Archaeological Adventure
Limassol is positioned between two of the most important archaeological sites in Cyprus, Amathus and Kourion. The former is a UNESCO world heritage site dating back to 1100 BC where you're privy to rare treasures from the ruins of the Temple of Aphrodite and Tombs. The latter is a masterpiece of preserved history; Kourion's splendid 2nd century BC open-air Greco-Roman amphitheatre puts on musical and theatrical events throughout the year, so if you want to revisit the classics of literature and music in a once-in-a-lifetime setting don't forget to check the events calendar for the dates of your travel.