Some of the world's best hotels are waiting for you in Thailand. One of our experts travelled to Bangkok and Phuket to test out two of our favourite Banyan Tree hotels.
I was 61 floors up, gazing out over the city of Bangkok from an open-air restaurant on top of a skyscraper. This was like no other dining experience I've ever had, and I drink in the views and an icy mojito as I tuck into a fish and rice dish packed full of Thai flavours. Vertigo is an incredible dining experience and can be found at Banyan Tree Bangkok – one of the world's finest hotels.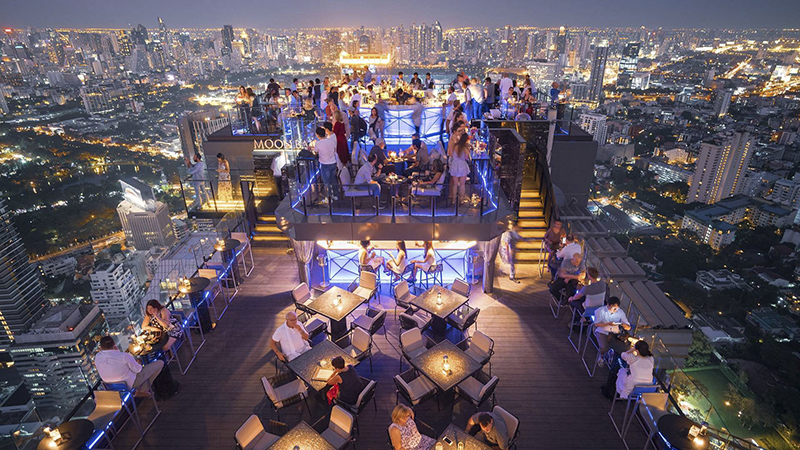 I notice the personal service as soon as I check in. From pillow menus to signature scents in your room, the team here has really mastered the art of elegant luxury and there's the perfect mix of contemporary and Thai design. I have upgraded to a Serenity Club Room, which has dazzling views over the city and river, a stunning bathroom and access to the Club Lounge's complimentary breakfast, as well as free-flowing Thai beers and snacks in the evening.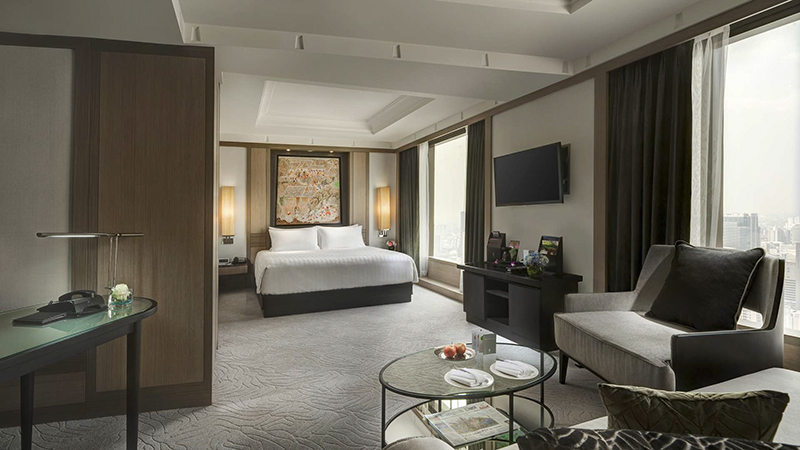 The hotel is in the business district, close to Silom Road, Metro stops and the SkyTrain; but the concierge can also arrange for a car to take you to all the city's amazing sights, from glistening temples and the Grand Palace to ultra-modern shopping malls. If you've never been to Thailand before, make sure you combine Bangkok with one of Thailand's incredible beach resorts. There are quiet hotels with serene beaches reached only by boat; to really lively resorts with out-there bars and vast markets. On my trip, I combine a stay at Banyan Tree Bangkok with its sister hotel, Banyan Tree Phuket.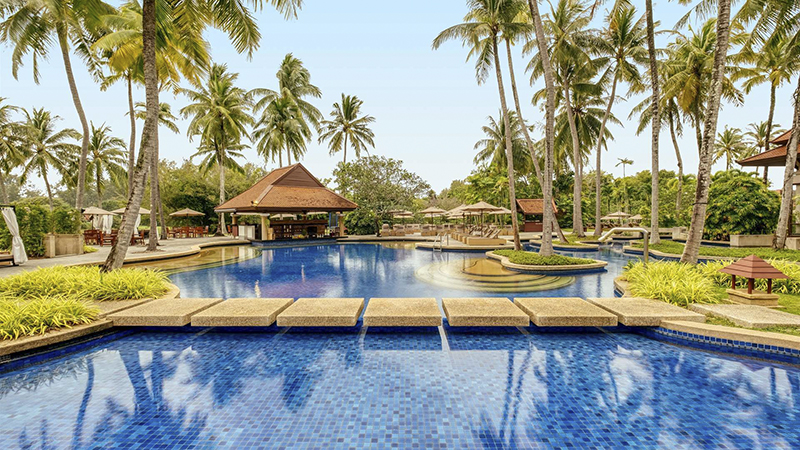 This big and beautiful resort is pure indulgence and home to the most extraordinary pool villas. If you're looking for peace and privacy, where you can hide yourself away in your villa's walled garden, this is the place for you. I stay in a Grand Two-Bedroom Pool Villa which is absolutely amazing – and huge! The pool is big enough to do laps in and it has a living room, outdoor dining sala and beautiful bedrooms with hand-painted murals above the beds. I don't want to leave this piece of paradise and many guests make the most of every second with in-villa dining, only venturing out to the quiet beach for a change of scenery or the award-winning spa for a soothing treatment from the expert therapists.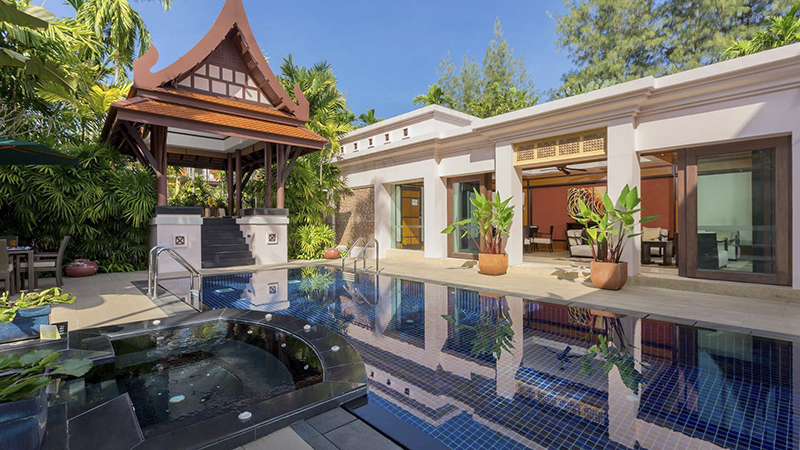 History has recorded that the banyan tree was used to provide shelter for weary travellers. These days, the name is synonymous with the world's best hotels, and I feel lucky to have experienced two of them.
Inspired?
---
We're proud to be travel partners with Banyan Tree Hotels & Resorts, found in in stunning locations across the world. Find out about more of our featured Banyan Tree properties in Thailand and talk to us to plan a stay in one of these unique retreats.