Say St Lucia and I think tropical fruits, rum and coconut - which is exactly what I experienced on my first visit to the Caribbean, alongside so much more.
St Lucia is quite unique. Due to the fact that the land changed possession 14 times, the island has flourished into a cultural melting pot and the food is a combination of Creole, French and West Indian influences. The island's British influence is seen in the variety of spices used in its cuisine, including garlic, nutmeg, parsley, and cloves.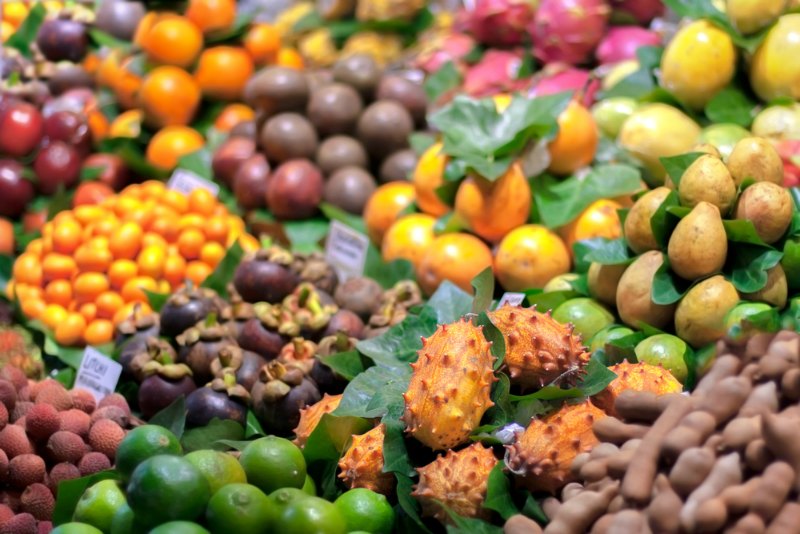 In the capital of Castries, I found the island's largest market and it was here that I had the opportunity to meet the locals and sample the different flavours of the produce, gaining ideas for future recipes. One thing that stood out was the amount of mangoes. Apparently there are over 24 different varieties grown in St Lucia! I had fun wandering around the stalls, passing the vast piles of tropical fruit, vegetables and bottles of banana ketchup!
The fertile volcanic soil on the island produces foods that are both wonderfully delicious and visually beautiful. There is an almost never-ending supply of top-quality fruit and vegetables available all-year-round. Some of the most popular include avocados, bananas, papaya, aubergines, courgettes, and the confusingly named breadfruit which is similar to a potato.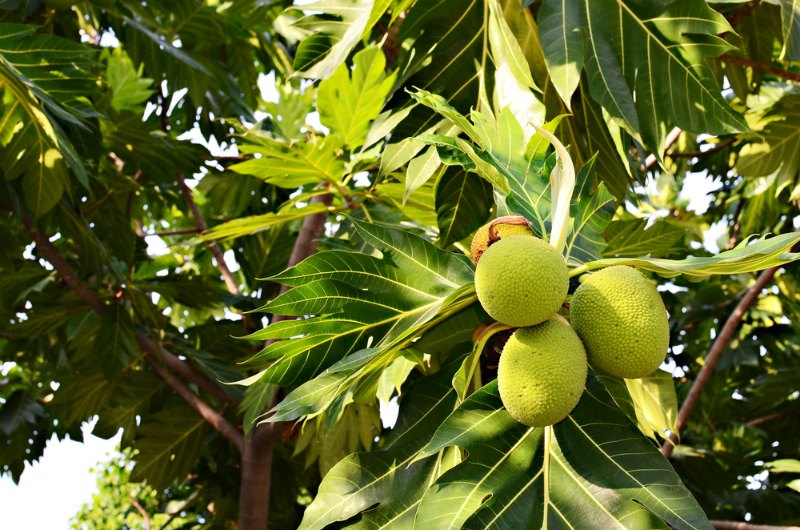 One popular staple you need to try is cassava bread. The cassava is a long starchy root, somewhat similar to a potato in its taste and texture, and the bread made from it is a slightly flatter, denser and chewier English muffin. Made plain, sweet or savoury, cassava bread flavours can range from chocolate and banana through to smoked herring and salt-fish. This might not be selling it, but I highly recommend you try a sweet cherry one before you disregard the idea!
The bread can be eaten with a variety of fillings and enjoyed like a sandwich or even on its own treated like a biscuit and dunked in milk or a hot beverage such as cocoa tea - another Caribbean classic. I experienced my first cassava bread (cinnamon flavoured) at Plas Kassav, a family run business that doubles up as both a friendly cassava shop and factory where both the bread and cassava flour are made from scratch.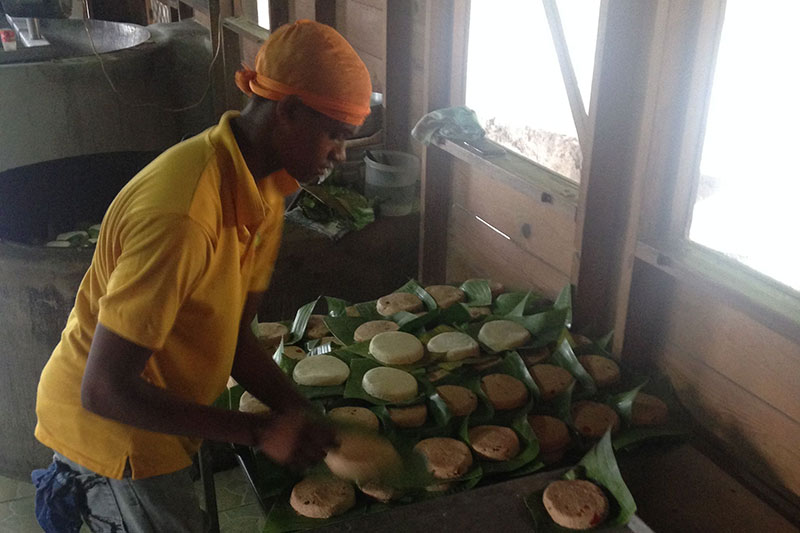 One of my most memorable experiences in St Lucia was the Bar to Bean experience at Hotel Chocolat, set in the Rabot Estate cocoa plantation with the stunning Twin Piton peaks in the background. Here I made chocolate from scratch; learning about the cocoa beans and adding my preferred level of sweetness (See my photo diary below!) After, I was treated to lunch at Boucan restaurant that included chocolate in every course - I loved the delicious chocolate-infused gazpacho starter.
I stayed at The BodyHoliday, a wellness resort with a daily spa treatment and one-to-one personal fitness sessions included in the All Inclusive package. I really enjoyed the yoga classes, and my sessions with fitness trainer Felix were a real highlight. Pigeon Island is close to the hotel and I enjoyed taking pictures of all the beautiful flowers there on my early morning runs.
Travelling solo was great fun, particularly as the resort caters so well for this. They have a communal table in the restaurant designed for solo travellers and this is where I made friends with three girls from London. The staff are so friendly and welcoming, and always make you feel at ease.
Food-wise, there were plenty of tempting menus with fresh ingredients sourced locally. The smoothies were a great kick start to my morning and post workout sessions. A favourite included a peanut butter creation called The Swoosh! I also really enjoyed fresh coconut water, drank directly from the split husk of the fruit while relaxing and overlooking the turquoise sea and lush mountain surroundings.
Inspired?
---
Read Frances' amazing St Lucian inspired brownie recipe here, and if you are inspired by her foodie adventure and looking to tantalise your tropical tastebuds, speak to one of our Caribbean experts.