Want to know about the best street food dishes in India? TV presenter Anita Rani takes us through a few of her favourites…
This country is a curry lover's dream – but forget everything you've ever had at your local takeaway, particularly the nuclear red stuff. The flavours, ingredients and variety you'll encounter will open up a new world of joy for your tastebuds. Every state in India has a distinct culture, language, dress and landscape – the food varying as you travel across this vast subcontinent.
If you consider yourself to be a bit of a foodie, then you have to go to India and try the street food. If your stomach has just somersaulted at the thought and your mind is already running to the toilet, then let me calm you down. Yes, Delhi belly still occurs but, if you're careful about drinking bottled water and make sure you always go to food stalls that are busy, then it's often worth the experience and the flavours. If you're unfortunate, then see it as I do – a holiday cleansing! Each region will have its own delights but here are a few of my favourites that you can find all over India.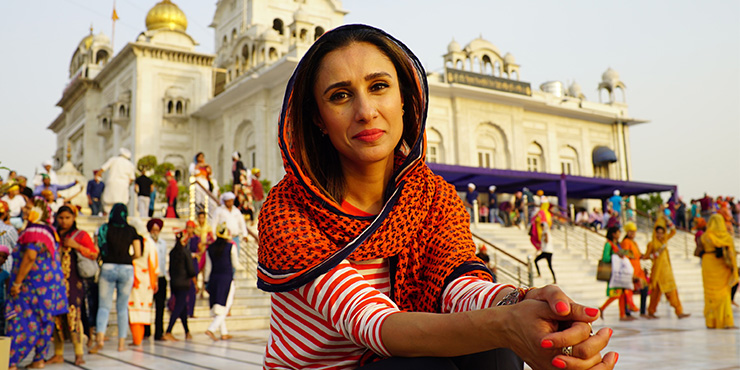 Chaat
Chaat is a very popular street food and generally consists of something crunchy, something spicy, something tangy and something sweet. My favourite is pani puri or gol gappa. A deep fried crispy hollow mouth-sized ball, the tip is to bash a little hole in the top with your finger and add a bit of potato, a few chickpeas and then the best bit, the spicy, tangy chutney. Now depending on which region you're in, the chutney can vary. In Punjab, the main base is tamarind, which I can't get enough of. Elsewhere, mint can be the dominant ingredient.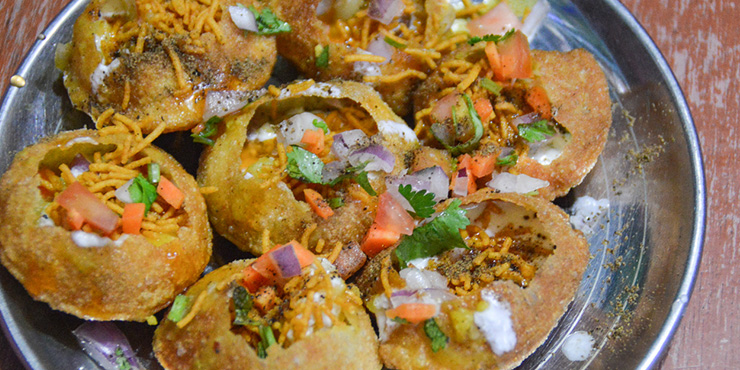 Kebabs
If you love meat, you must try chicken tikka and seekh kebabs. Like any of these street food places, go somewhere that's popular. Ask locals for the best place in the area. There's nothing like a tandoori chicken tikka cooked over charcoal and served with fresh naan, salad and delicious minty yoghurt chutney. The spicier the better for me. Or a seekh kebab, spiced up mincemeat shaped around a skewer and cooked in a traditional tandoor or clay oven.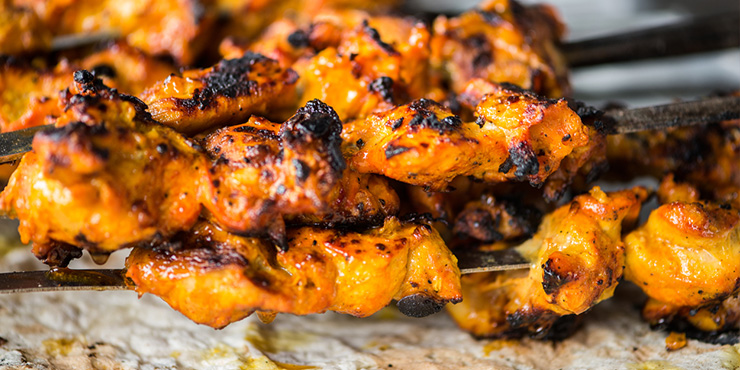 Dosa
Dosa is a south Indian delight! It's a dry, spicy potato curry (almost like curry mash) with an enormous crispy rice flour pancake wrapped around it. It's often served with sambar, a lentil-based stew. It's a wonderful south Indian curry, with the distinct flavour of curry leaves used in south Indian cooking. It will also be accompanied by a coconut chutney and a minty chutney. My mouth is watering just thinking about it!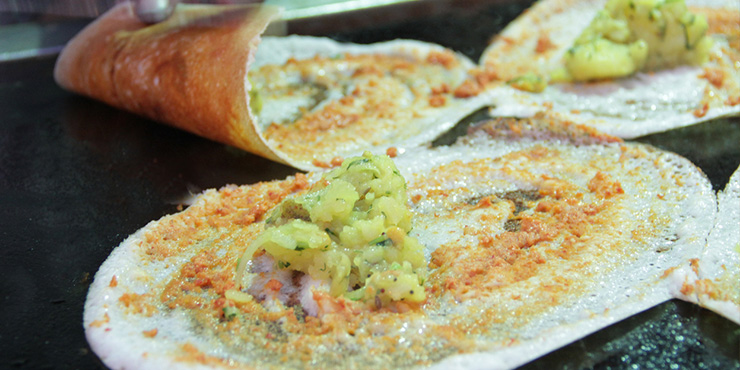 Vada pav
It's a Mumbai burger! A soft buttery roll with a fried spicy potato burger in the middle. To garnish, there's a salty spice mix to dip into and a fried green chilli to bite at the end for an extra kick. You can't leave without trying it!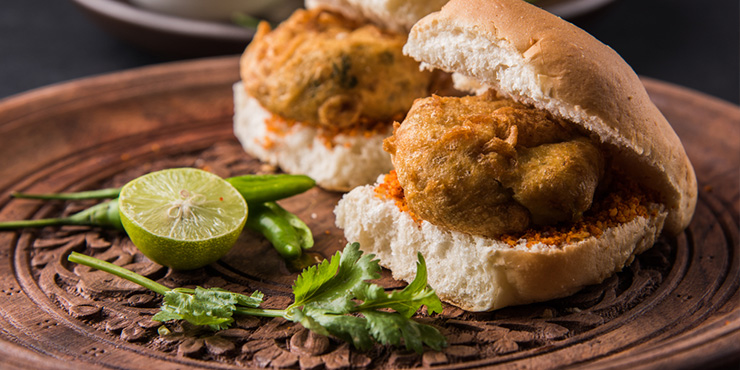 Chola Bhatura
It's a Punjabi classic and served up on many street stalls. This delicious chickpea curry is slow cooked with onions and spices and served with a bhatura, which is essentially a deep fried chapatti. It's unbelievably indulgent and unbelievably delicious. I like it served with a tamarind chutney and an onion salad. You'll be left licking your fingers!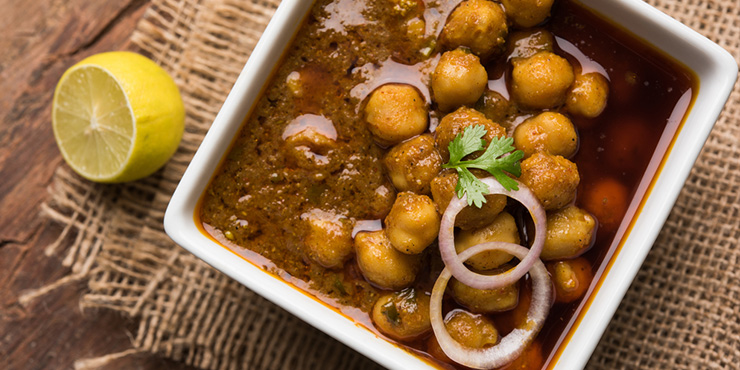 Inspired?
---
Our travel experts have explored all corners of India, and we'll use our knowledge and experience to create a bespoke adventure just for you. To talk to someone who has been there, call us or visit your nearest Kuoni store. For more inspiration, browse our India, Nepal and Bhutan brochure.
This feature was re-published on 17th December 2021. The information within this feature is correct to the best of our knowledge at the time of print.