Last year's big anniversary plans might have been called off, but that gives you an excuse to ramp up the romance in 2021. We know how exciting it is to have something to look forward to, so we've picked out a handful of the world's most special date night experiences to inspire your celebrations this year.
A night at the movies
A date night favourite, the cinema has become far less romantic than the movies would have us believe. From the cost of popcorn to the glowing of smart phones and the rustling of packets, many would rather stay home. However, not all is lost, for on the tiny island of Velassaru in the Maldives you can kick back on a squishy beach beanbag, cocktail in hand, free popcorn at your feet and enjoy an open-air cinema experience not marred by cold weather or spots of rain.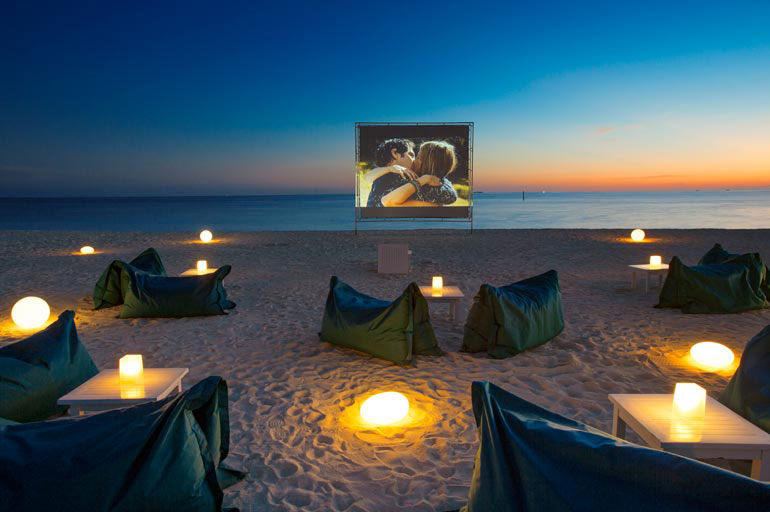 Dine in style
Whether it's cheap and cheerful or sophisticated elegance, dining out on your anniversary can become a little samey after a while. Next year, step it up a notch and let us whisk you away on a foodie adventure, exploring some of the world's most spectacular restaurants. Dubai is well known for its Michelin starred eateries and is relatively close by for a short holiday. Then there's the Maldives's underwater restaurants, Bangkok's rooftop bars, bush dining on safari in Kenya and Vancouver's thrilling Fly 'N Dine float plane experience.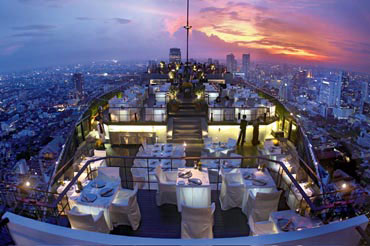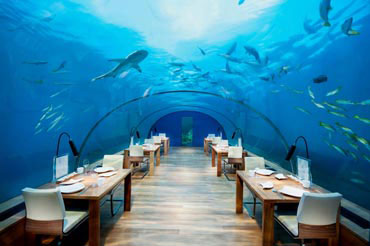 Go wine tasting
Wine and romance go hand in hand, so it's no surprise that wine tasting is a favourite anniversary activity. Instead of popping down to your local, how about taking a stroll through the Cape Winelands in South Africa and hopping between vineyards on the famous Franschhoek Wine Tram.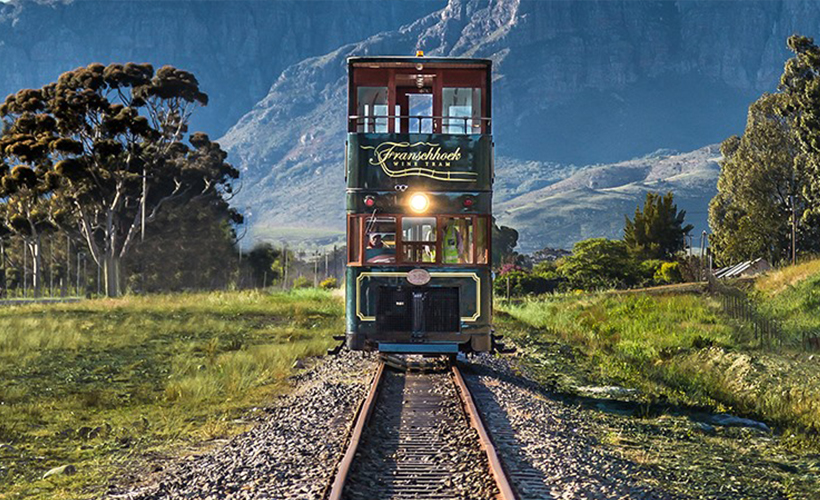 Learn to cook
Home cooking can often lead to chaos in the kitchen, so forget about eating that burnt risotto, or ordering your go-to takeaway, and jet off to Thailand or Vietnam next year. South-East Asia is a great place to learn to cook and will leave you with some delicious new recipes to bring home. One of the best experiences in Vietnam is a cooking class in ancient town, Hoi An. It includes a trip to a busy local food market to shop for your ingredients and a two-hour lesson at a cookery school.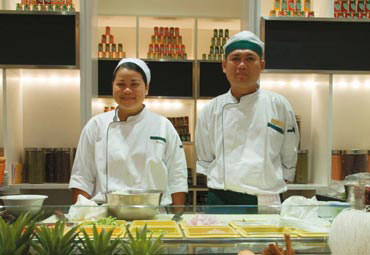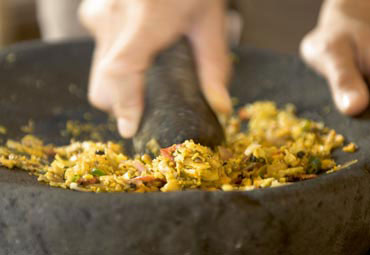 Dine in a private cave
If your anniversary falls in the summer, you've probably already celebrated the occasion over a romantic picnic in the past, so up the ante next year. We've got a fantastic collection of resorts with extraordinary private dining experiences, but Jardin Tecina in La Gomera is a favourite of ours. Here, you'll be guided to a natural cave with stunning ocean views. To add to the privacy, your meal arrives by basket pulled up on wires directly from the kitchen.