With awards for its conservation and a hit on TripAdvisor, Elephant Hills is a two-night wildlife adventure taking you into the heart of rural Thailand. One of our Far East experts heads into Khao Sok National Park to find out more.
There's something about elephants. Ginormous but gentle, full of personality, a strong family connection and eyes that seem to stare deep into your soul. On a recent trip to Thailand, I was lucky enough to delve into the rural side of the country for a three-day jungle – and elephant – adventure in Khao Sok National Park, which I combined with a city stay in Bangkok and a beach escape in Phuket.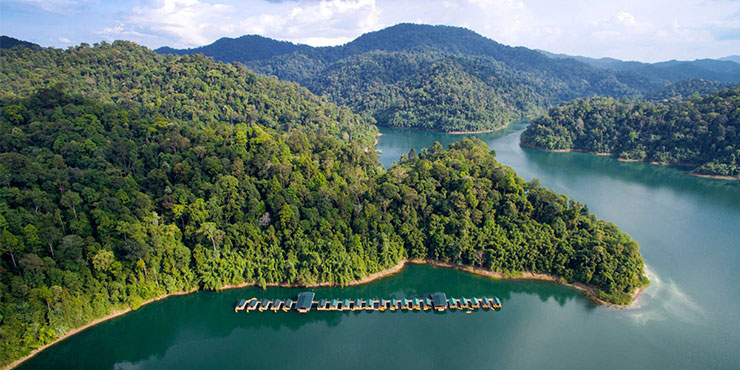 Elephant Hills has won awards for its conservation work and animal welfare. All the elephants here have come from the logging or a darker side of the tourism industry, where they have been worked hard in a captive environment. But at Elephant Hills there is no elephant riding, no performing and no chains. The aim is for them to live out the rest of their days in the huge, free-roaming enclosure where open space and kindness prevail and they can do what they do best – be elephants. The human-elephant interaction is limited to a few hours per day, so you may get to feed them, bathe them or watch them splash around in the mud pools; but after that they are left to their own devices in a stunning national park of deep forest and towering mountain ranges.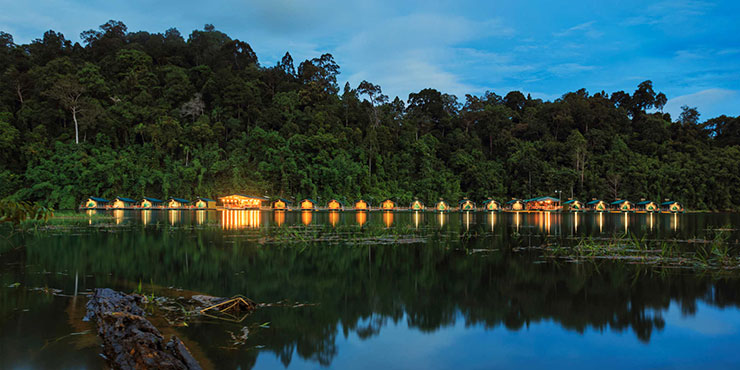 To get there, we were picked up from our beach hotel and passed tiny villages and rubber plantations on the way to the jungle camp. During the safari, you stay at two camps – one in the jungle and another floating camp on a lake. The tents are simple, with the luxury of an en-suite bathroom, and the electrics are powered by solar energy at the floating camp, so you feel off-grid. What really stood out for me was walking down the pontoon to my floating tent and seeing that it had its own kayaks, so I could venture out onto the lake and explore.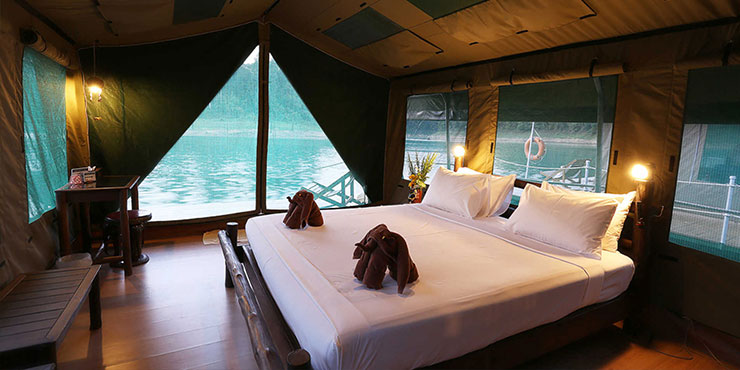 There is a set itinerary that you can opt in and out of. You can canoe along the Sok River with a guide, trek through the jungle in search of gibbons and macaques, or explore the inlets of Cheow-Lan Lake on a guided canoe safari. Alternatively, you can just relax by the pool at the main camp listening to the sounds of the monkeys in the trees; or, at the lake camp, jump in the water for a swim straight from your tent's decking.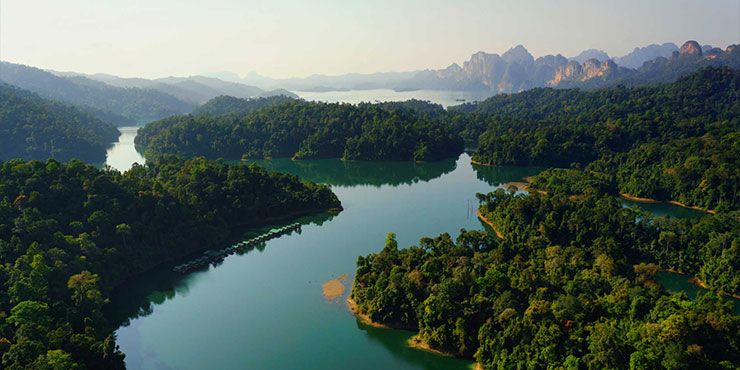 Elephant Hills works closely with the local community and a school often comes in to do a performance at the camp in the evening. If you want to take school supplies such as pens with you, they are very happy to take them and pass them on to the local children. The buffet is cooked fresh on site and the bar-tenders also know how to make a mean cocktail after a day discovering the jungle. If you love nature and wildlife, and want to add something utterly unforgettable to your Thailand holiday, I would highly recommend Elephant Hills Jungle Lake Safari.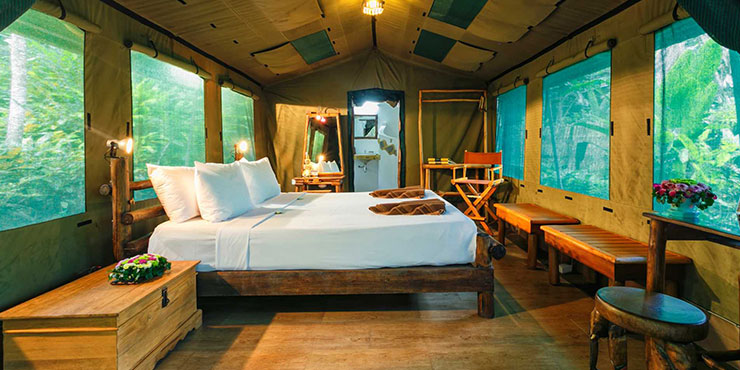 Combine your stay
It's easy to pair a stay at Elephant Hills with time to relax on the beach as transfers to and from many of the popular beach resorts are included in your stay. If you're looking for a peaceful paradise to rest your head, we recommend Bangsak Village in Khao Lak, a low-key resort fringed by vanilla sands. It's geared up towards couples, but families with children over 12 are also welcome. We love the quirky accommodation; choose from a palm-shaded chalet or a thatched cottage, a two-storey room with a dreamy bathtub or a new Ravenala room that has direct access to the pool.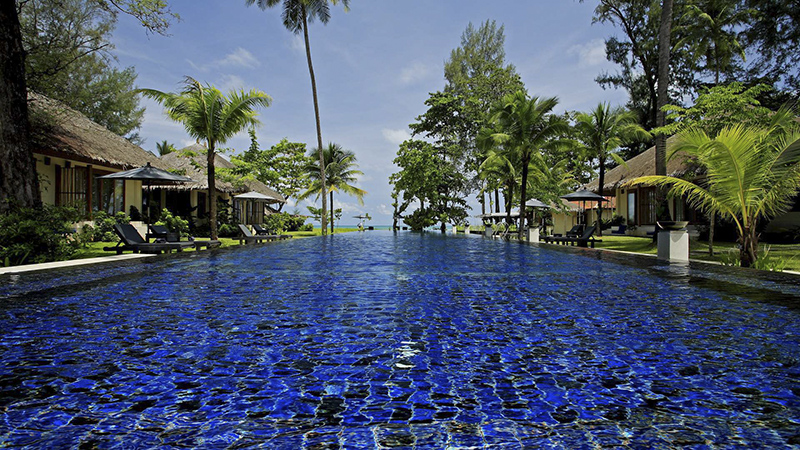 If you're ready to liven the pace after time in the jungle wilderness, Phuket is a vibrant and bustling resort where you're spoilt for choice with things to do. Marina Phuket Resort, a hidden gem that we've made exclusive to Kuoni guests in the UK, puts you right in the heart of the action yet manages to feel calm and secluded. It's like two worlds rolled into one – surrounded in a blanket of jungle with tranquil pools, tropical gardens and wildlife. But step outside the grounds and you're part of the bustling resort town of Karon, where you'll find a lively night market, local eateries and one of the longest beaches in Phuket.