If watching Wimbledon has inspired you to start tennis lessons and you have the ambition to become a Champion, our Travel Experts have picked out their favourite tennis holidays to help hone your skills…
Set among the Sicilian countryside and underneath the warm Mediterranean sun, what better way could there be to play tennis. Whether you're a beginner or pro, this resort's tennis academy can tailor make a programme to suit you; whether it's developing existing skills or starting from scratch, by the end of your holiday you will want to be involved in one of the weekly tournaments – who knows, you could go on to become the new Federer.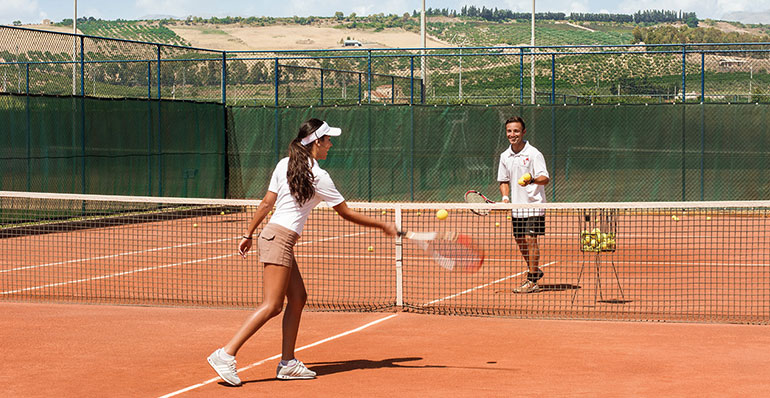 Carlisle Bay features 9 first-rate tennis courts, including 8 cushioned hard courts and 1 artificial grass court. Essentials such as rackets, footwear and a ball machine are complimentary and professional private or group lessons are available to improve your skills. If you're new to tennis, make a beeline for one of the free lessons that teaches you how to serve and volley. Challenge, corporate and children's tournaments are all there to be won!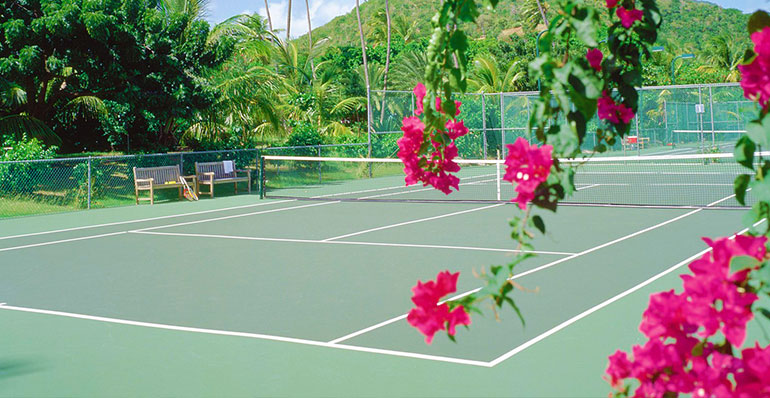 If you want to team your training with a relaxed, seafront resort – then you've definitely met your match in Elounda Beach Hotel & Villas. Home to 5 floodlit tennis courts, 3 clay courts and 2 artificial grass courts, the choice is all yours. With complimentary equipment and a tennis coach, if you require one, there's nothing to stop you from becoming the next Nadal! Take time out afterwards to relax your muscles in the resort's steamy Turkish Baths.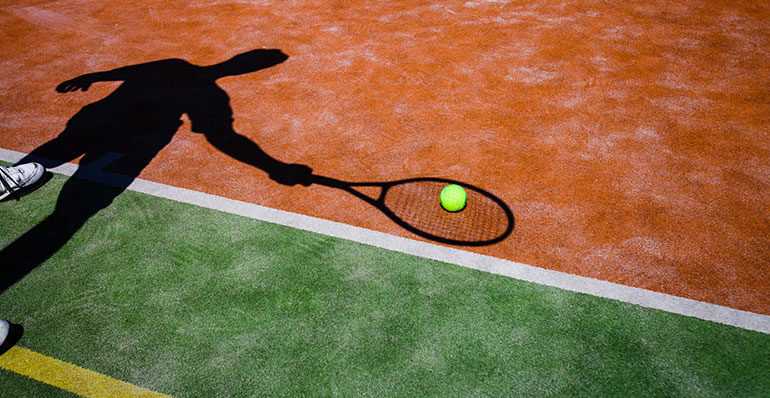 At Sandals Emerald Bay Golf, Tennis & Spa Resort, you'll be able to play tennis by day or by night, on specially lit courts, surrounded by tropical Bahamian flowers and cool sea breezes. With no limits on what and when you can play, there are plenty of hours in the day to practice your service. If you've never held a tennis racket before, then you'll be glad to know that professional gear and instruction is on offer whenever your require it. We recommend an In Good Spirits massage after a few matches!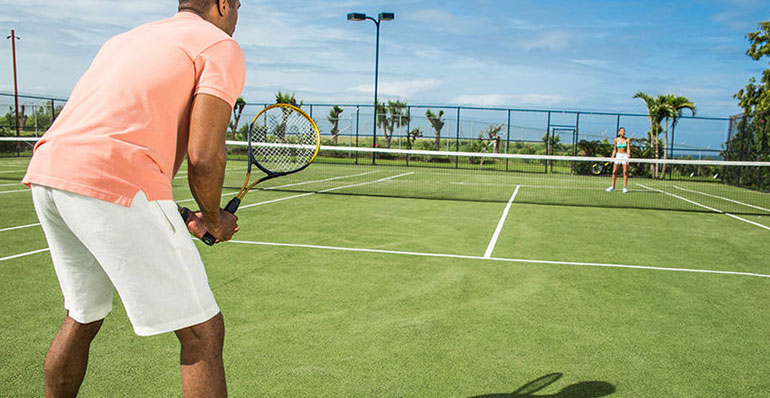 Designed alongside professional athletes and tennis enthusiasts who've stayed in resort, The St. Regis Mauritius Resort's well lit, asphalt tennis court offers you the chance to stay fit whilst on holiday and practice your skills all in one. You'll enjoy complimentary court access and racket rentals during your stay, as well as private lessons also being on offer for a small fee – just make sure you book 48-hours in advance as the coaching here is quite popular.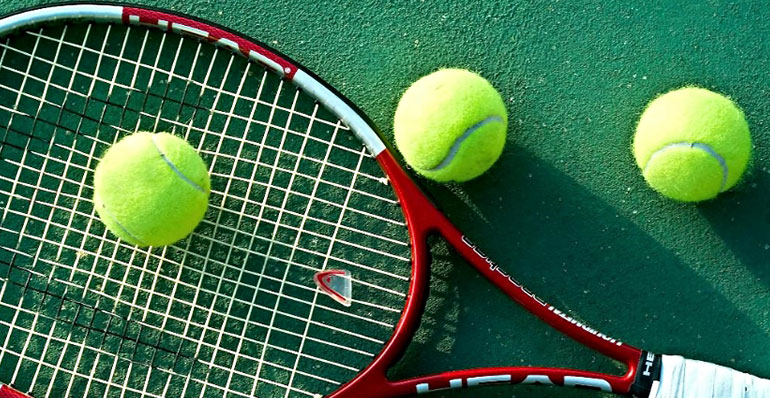 With as many as 12 clay courts, Forte Village is a popular choice for those looking for the opportunity to train among international legends like Magnus Larsson, Karel Novacek and Claudio Mezzadri. Players of all ages and abilities are welcome to practice individual shots of all kinds and playing techniques. Rocco Loccisano, former Australian player and former trainer to Pat Cash, heads up the on-resort Tennis Academy – offering you free tennis lessons every Sunday, held by an international professional. Video technology is also used at Forte Village to help you analyse your game and look for improvements. Singles, doubles, junior and senior tournaments are all in place to help you improve your skills and enjoy yourself with other guests.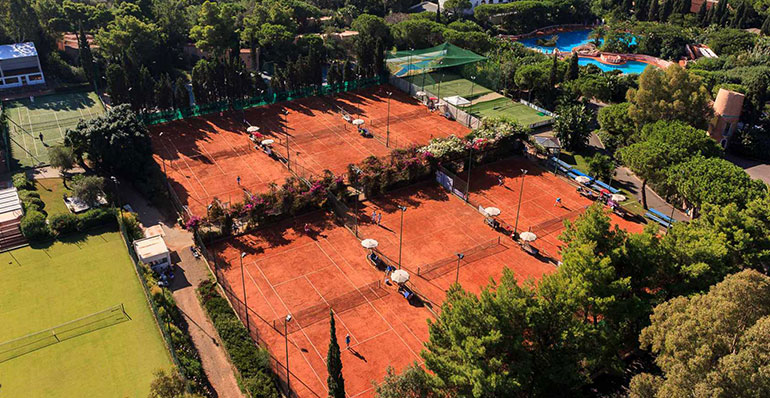 Set on Sani Beach, within a 1000-acre family-owned pine forest, with views over Mount Olympus – you'll never be short on outstanding views to inspire your game (you'll even get a tan whilst doing it!). If you love playing with friends and family, or you're more focused on personal goals, you'll have access to 6 floodlit clay courts in the resort's state-of-the-art Sports Complex. Qualified tennis instructors are also on hand to offer group coaching sessions, setting up guest tournaments and equipment rental or advice.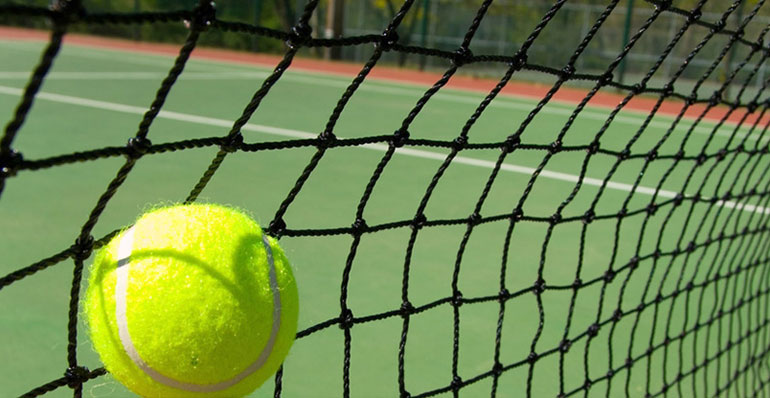 The tennis program, professionals, equipment and events that you'll find at Curtain Bluff are second to none. Set on the seafront, you'll find 4 championship hard courts available for day and night play – all in impeccable condition - and a Pro Tennis shop for your every need. The resort's resident coaches, Rennie, Nigel and Dilla, have all been trained in the USA and are up at 7am every day ready to help you reach your goals – in group sessions or as an individual. You're welcome to practice your backhand alone or join up with other guests for a volley – all up to you. Each spring, there's also the annual Antigua Tennis Week held at Curtain Bluff Resort where international players attend to test their own abilities.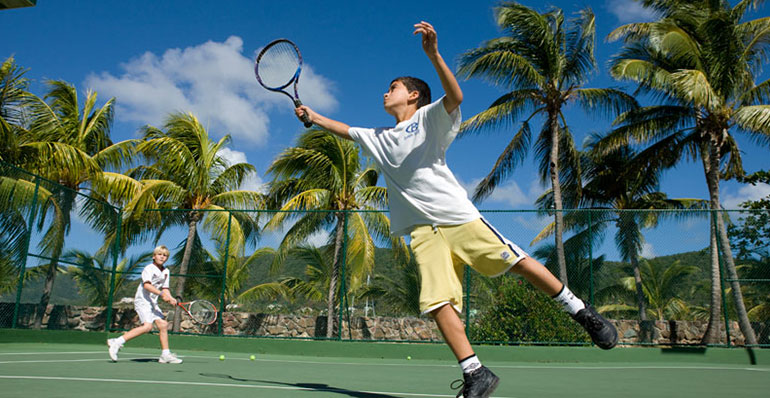 Managed by Annabel Croft Tennis Academy, Pine Cliffs has an incredible Tennis Centre that's complete with 5 floodlit courts – 2 clay and 3 all-weather hard courts – playable on day and night. The resort's qualified coaches are ready to help you with a wide selection of courses covering all aspects of game play – a great way to either begin or improve your current skills. Challenging drills and exercises are used during each course to maximise your experience and provide a sense of personal achievement – not as daunting as they sound!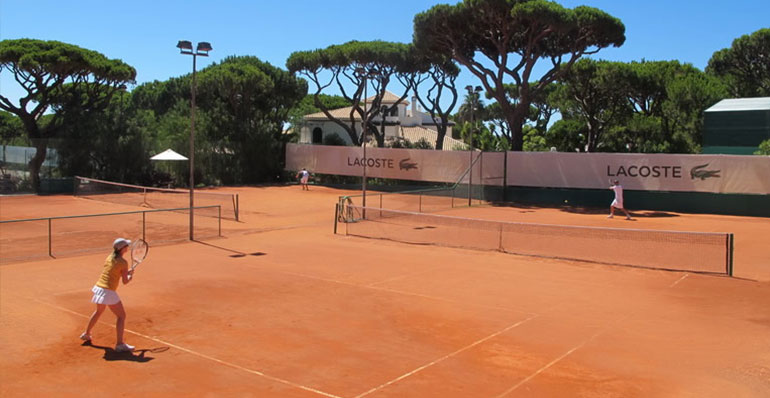 Learn how to serve your first ace or how to improve your game amongst the best in the heart of the Tramuntana Mountains in Mallorca. With 2 tennis courts available and under the instruction of Toni Canals, the resort's resident tennis professional, you'll leave feeling like Serena or Venus Williams – ready to take on any opponent! Other facilities include a practice hitting wall, if you're not in the mood for a match and a pro-shop, if you feel like upping your equipment game.