Malta is an intriguing place, where mythical tales and medieval towns – with cobblestone streets, Renaissance cathedrals and Baroque palaces – meet rocky coasts, caramel-sand beaches and some of the friendliest locals we've met. But what do you really know about this archipelago in the Mediterranean? We delve deeper into this enchanting country and reveal why it should be on your travel wish list.
You can swim in a natural pool and find hidden beaches
Think rugged coastlines, secluded shores and vibrant blue waters… Malta's spectacular beaches are less trodden than other Mediterranean favourites, and each has its own distinct charm. We can take you to the peaceful Ghajn Tuffieha Bay, which sits in a remote cove tucked behind the hillside. Take the steps down to the ocean and pick a spot on the honey-coloured sand – this is one of the best places in Malta to catch a sea-view sunset. Off-the-beaten-track St Peter's Pool is a unique experience. Here, you'll find an incredible natural swimming pool where you can snorkel in bright cobalt waters or sunbathe on the rocky wedge that juts out above the sea. If you're travelling as a family, talk to us about Mellieha Bay – a huge 800-metre beach with calm, shallow waters, so the little ones can paddle freely.
Malta's national dish is rabbit stew
Maltese flavours have been heavily influenced by the cooking styles of the region's European neighbours, such as Spain, France and Sicily. The seafood here is exceptional. Taste locally-caught swordfish, lobster and octopus, or Malta's most popular fish, lampuki, which you can try freshly baked or even in a puff pastry pie. If seafood's not your thing, sample Malta's national dish, 'Fenek', a melt-in-the-mouth rabbit stew; or 'Imqaret', deep-fried parcels of sweet pastry stuffed with citrus, spices and dates. There's a real foodie culture here, and you can enjoy immersive experiences like learning how to make the isle of Gozo's traditional Ġbejna cheese, or visiting an olive farm to see how Maltese olive oil is produced.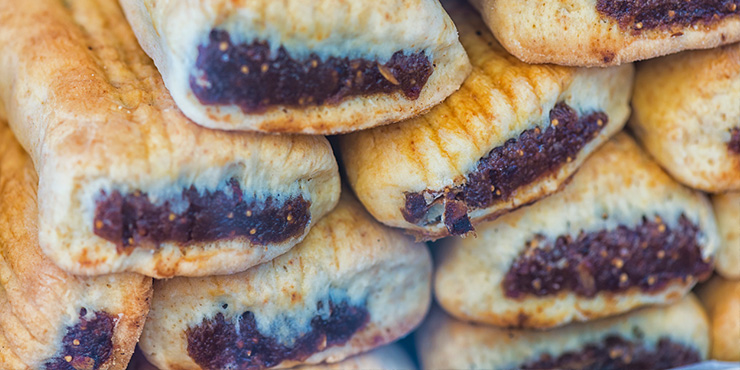 You can explore Malta by Segway
Discover the Maltese Island's hidden caves, secret coves and rustic countryside on a fun Segway tour. It's a great way to get around, and we know some excellent local guides who can take you to the most rural parts of the isles. We can also tell you about bicycle or quad bike hire for an off-road adventure; or if you're into climbing, Malta has over 1300 routes to check out. Get your hiking boots on and have a go at sport climbing, abseiling or try the extreme deep-water soloing. Watersports here are excellent, too. Amazing visibility and warm waters mean the diving conditions are ideal, so you can head out and explore its fascinating wrecks, reefs and marine life, such as the vivid blue damselfish. There's also snorkelling, paragliding, kayaking and windsurfing.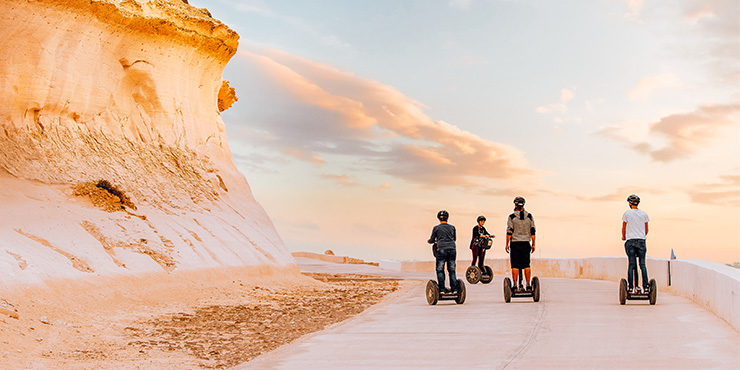 There's a party vibe during a 'village festa' in Gozo
The majestic isle of Gozo is an untouched gem bursting with character, from the stories of its fabled legends to its striking, wild beauty – picture sleepy beaches and stunning open landscapes. Take the ferry from Malta and you'll reach its little sister, Gozo, in just 25 minutes. Life here is very laid back and you'll notice the change in tempo straight away. If you want to pick up the pace, you can go rock climbing, diving, or follow one of its pretty walking trails. But above anything else, you can't miss the island's 'festa season' – feasts held in honour of each village's patron saint. At the end of May and throughout September every year, villages are buzzing with celebrations, marching bands; streets are covered in bunting and lined with delicious food stalls, and at night, fireworks light the inky sky.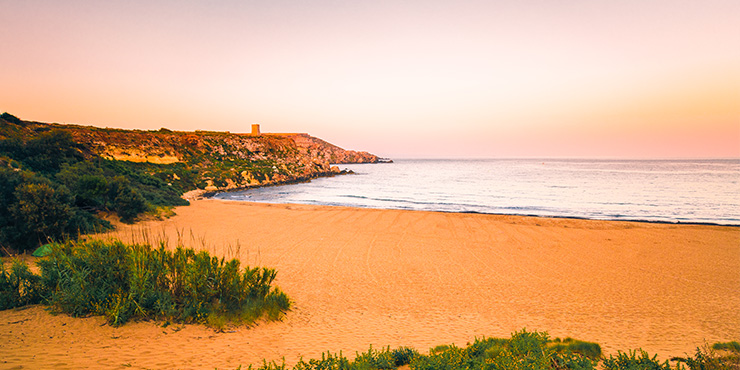 The island of Comino is home to the famous Blue Lagoon
If you're big on nature, ask us about a day trip to Comino – the smallest of the Maltese Islands. The quiet little coves of San Niklaw Bay and Santa Marija Bay are the ultimate places to chill. You can swim in the clear waters or find a sheltered spot on the sand to get lost in a few chapters of your book. The Blue Lagoon is absolute paradise – you won't believe the colour of the water. Pop your snorkel mask on and experience Comino's underwater world of psychedelic fish and tropical coral. While you're on the island, keep your eyes peeled for wildlife like the Mediterranean chameleon and Maltese wall lizard.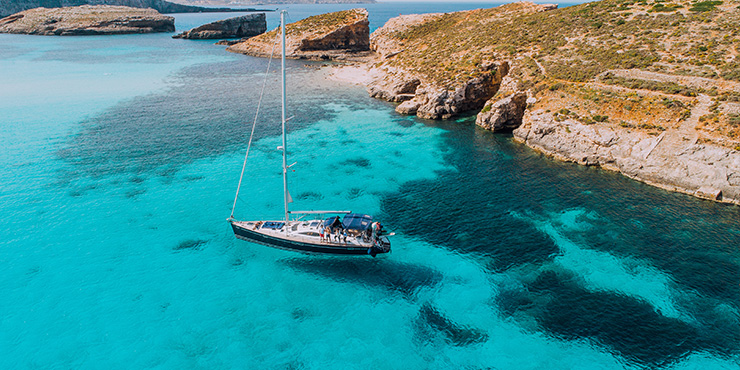 You can go clubbing in cool locations
The festival scene in Malta is epic, with extraordinary experiences such as Annie Mac's Lost and Found, where you can party in unusual settings such as an ancient castle or on a boat in the Mediterranean Sea, with Malta's coastline as your backdrop. If you fancy something more relaxed, Earth Garden is a festival of music, art and culture. Listen to local musicians in jamming sessions; find handcrafted trinkets at the Ethnic Market; and taste mouth-watering street food, from pork belly buns to sweet crêpes. If alternative music is your thing, Rock the South showcases the best of Malta's indie and folk artists.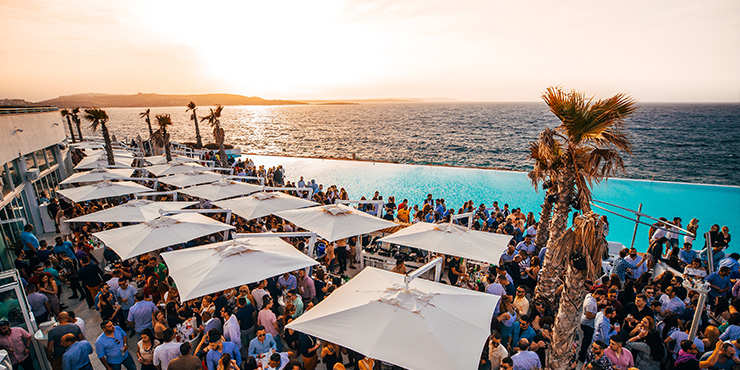 The walled city of Valletta is full of art and opera
Valletta is Malta's resplendent capital, renowned for its Baroque landmarks such as Saint John's Co-Cathedral. It is so worth an overnight stay here. In the morning, stroll through its narrow, higgledy-piggledy lanes; take snaps of the impressive New Parliament Building and Royal Opera House; and for sweeping views of the Grand Harbour, visit the gorgeous Upper Barrakka Gardens, which date back to 1661. For lunch, St John's Square is where you'll find some of the finest Maltese pastizzi – savoury pastries filled with creamy ricotta. Later, head to Saint John's Co-Cathedral, home to Italian artist, Caravaggio's iconic oil painting, The Beheading of St John the Baptist – and if there's time, the World War II bomb shelter tunnels at 16th Century palace, Casa Rocca Piccola, are fascinating. In the evening, you can listen to live jazz and sip local wine at the intimate Bridge Bar.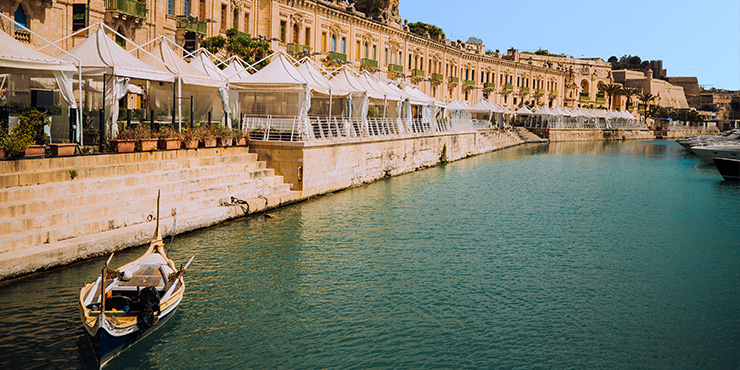 There are temples and a labyrinthine to explore
If you're a real history buff, we can tell you where to find the best museums, temples and palaces in this culture-fuelled archipelago. There are also three UNESCO World Heritage sites here. Travel back in time at the Megalithic Temples of Malta – the oldest free-standing structures in the world, originally built 5,500 years ago. The Renaissance city of Valletta is a World Heritage site itself with over 320 historic monuments, and you can also find Malta's third UNESCO-listed landmark in the capital. The prehistoric Ħal Saflieni Hypogeum is an underground burial site discovered in 1902; explore its tangled structure of chambers known as 'the labyrinthine'. Access to the Hypogeum is limited, so chat to us about booking your tickets at least a month in advance.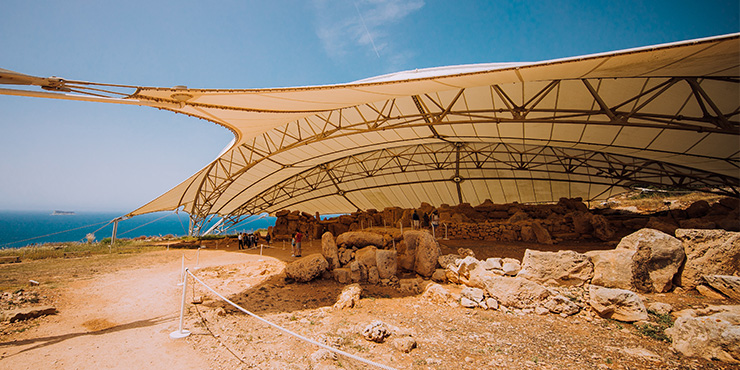 Did you know?
---
Malta is a fantastic destination year round, with over 300 days of sunshine. The hottest months are between June and September, when days are usually breezy, but sunny and dry – although August and September can be a little humid. It's a typical Mediterranean climate, so winters are generally cool. Autumn is a great time to go if you want a more active escape, or if you're after a warm sun-drenched stay, the long summers make Malta a top choice.
Malta is LGBTI-friendly
One of the things we love about Malta is the people – the Maltese are some of the world's most warm and welcoming locals, so it's no wonder that for three years running this forward-thinking country has been first on the ILGA-Europe Rainbow Index, which ranks 49 European countries on their LGBTI equality status. Summer in Malta is all about Pride, an annual event that celebrates love and diversity. Applaud skilled performers, watch kaleidoscopic floats flash past your eyes, and cheer the thousands of marchers that fill the streets with colour.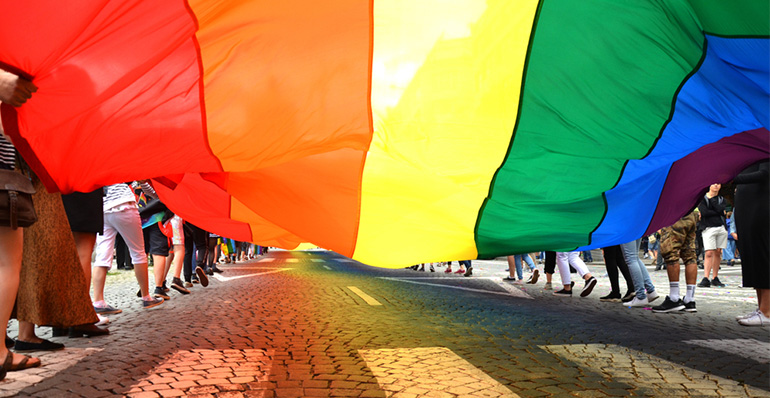 Inspired?
---
Our experts know Malta inside out and have personally hand-picked every hotel to make sure you experience only the very best throughout your tailor-made escape. We are ready to plan an adventure that's right for you, so search for one of our Malta experts order our Mediterranean brochure or book an appointment in your local Kuoni store today.
This feature was published on 7 August 2018. The information within this feature is correct to the best of our knowledge at the time of print.