Journalist Olivia de Courcy, writer for Brides magazine and honeymoon expert, talks to us about her special trip to one of our most stylish islands, Milaidhoo Maldives.
What makes Milaidhoo Maldives so special as a honeymoon destination?
Taking a sea plane from Male, looking down on to the white and turquoise pockets of paradise, you can see why the Maldives is such a popular honeymoon destination. The pictures don't lie: it is like stepping into a postcard and Milaidhoo is no exception. One of the smaller islands in the Maldives (it'll take you around 10 minutes to walk the entire island) for those looking for privacy and serenity on their honeymoon, Milaidhoo has it in spades. There's nothing 'package holiday' about this, although there is a special honeymoon package which includes a couple's massage, in-villa dining and the unforgettable ritual of naming a star.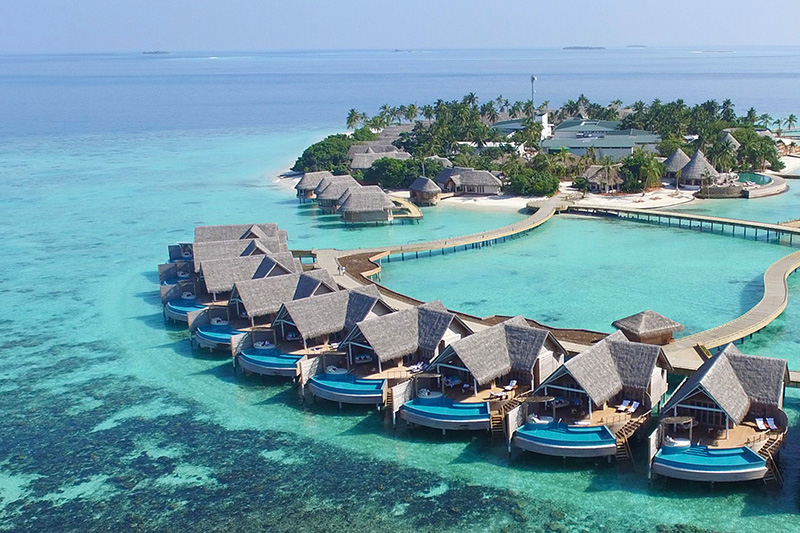 How does it differ from other islands in the Maldives?
Milaidhoo Maldives, unlike other resorts, is not an all-singing-all-dancing. Don't go if you want an action-packed adventure and entertainment every night. If it's a quiet, grown-up, luxury honeymoon you're after where everything is done on your watch, you're on the right track. Milaidhoo is quietly confident, with beautiful scenery and those special touches, like B'atheli, the first Maldivian restaurant in the country, where the food is as good as it gets - think creamy lobster curry and the must-try traditional Maldivian salad.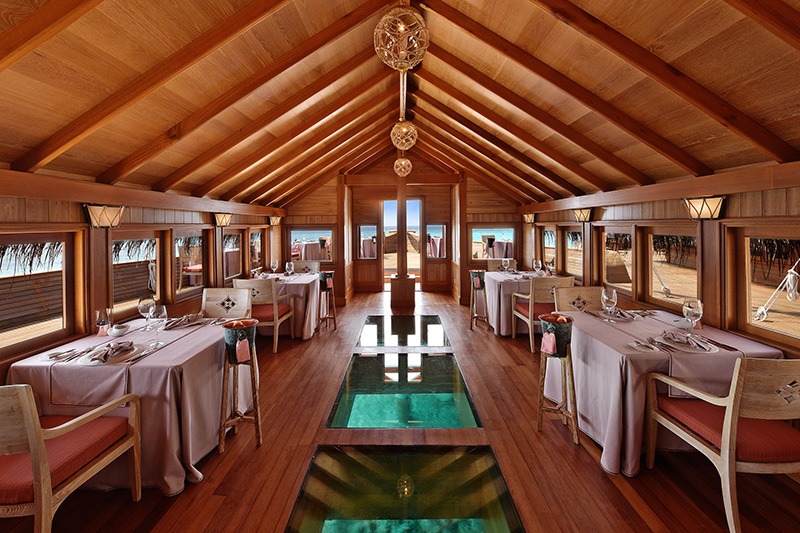 Is there anything special that couples should do whilst they're there?
One rule I learnt whilst I was there: say yes to everything, because you won't be disappointed - from massages on your deck to exploring the reef in a glass-bottomed canoe. But one unbeatable experience? The sandbank. Just a short boat ride away from the island is a deserted sandbank, surrounded by a tropical house reef and blue sea for miles. Book a trip for lunch, where you'll enjoy champagne and fresh seafood in abundance. It's like you're the only two people in the world.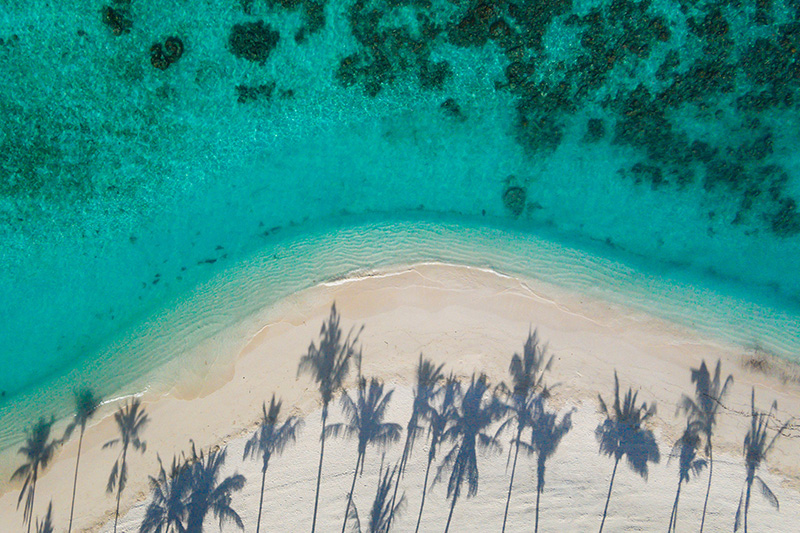 What's your best tip about Milaidhoo?
Though the water villas are spectacular (request a south facing villa for the calmer seas - ideal for snorkelling and spotting clownfish or one of the house reef's turtles - and prime view of the breathtaking sunsets), the palatial beach villas are unbeatable for those who want the sand on their doorstep and that little bit of extra space - they are particularly magical at night.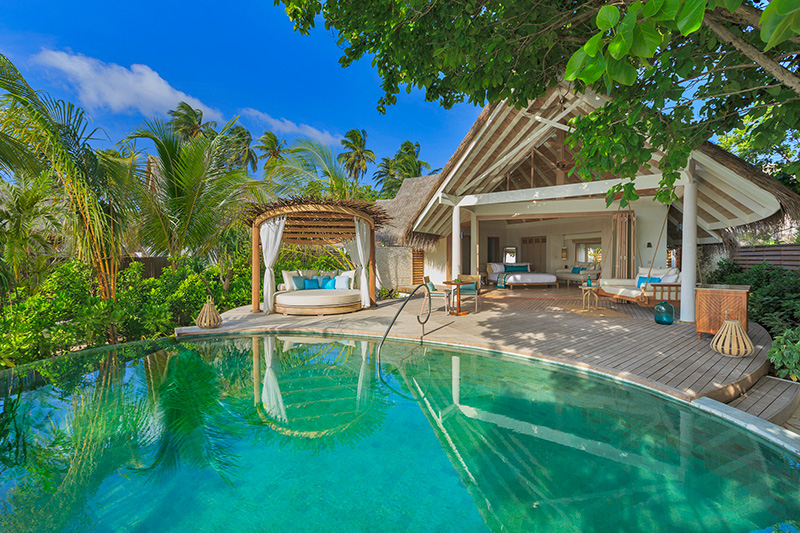 What will be your lasting impression of the island?
The staff, for whom no request was too much and went out of their way to make sure that my experience was absolute best it could be. At Milaidhoo, each villa is assigned a villa host, who is on speed dial for anything that you need - from room service to extra bath salts. Without my host's recommendations I wouldn't have tried certain things on the menu, or known the best time of day to spot certain sea creatures. It's not often you find a group of people who seem so genuinely happy to be there, sharing the experience of such a magical island. It makes such a difference.
What's the thing you most wanted to tell your friends about when you returned?
For the same reason why the sandbank was such a highlight, the setting of the island was breathtaking. From the architecture of the restaurants (don't go without a visit to the wine room at the shoreline grill) to the decor touches in the villas – most made exclusively for Milaidhoo – it all seamlessly aligned with the natural beauty of the setting in the middle of the Indian Ocean. It's the culmination of luxurious touches and scenic backdrop - which I found frustratingly hard to put into words when describing to my friends - that makes me want to go back again and again (and again).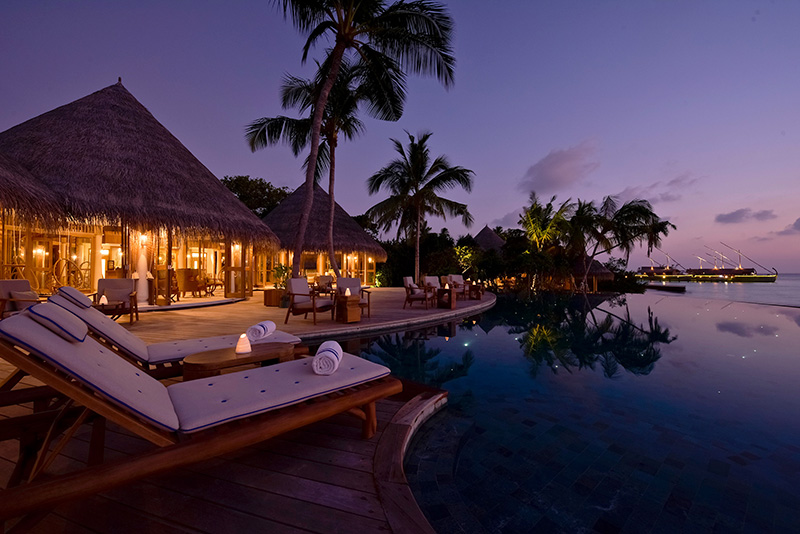 Inspired?
---
Are you seeking a honeymoon with serenity, stunning service and a wow factor? Discover Milaidhoo Maldives now.
This feature was updated on 12th July 2023. The information within this feature is correct to the best of our knowledge at the time of print.