Mauritius might be known for its luxurious beach hotels, but it's the island's budding foodie scene that's calling for the spotlight. Selina Periampillai, chef and founder of Taste Mauritius, shares her top 10 must-try local dishes, following the release of her first cookbook The Island Kitchen.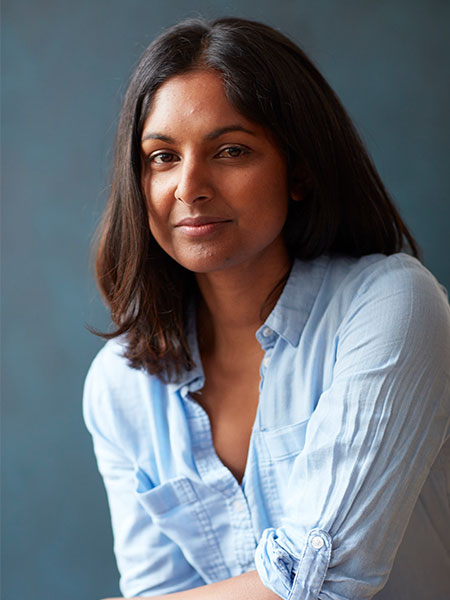 Mauritius is my second home. It's where my parents grew up before they relocated to London in the 1970s. I spent my childhood travelling back and forth to the island and, today, it still draws me back for yearly quests into its street food stalls and unmissable market days. The familiar aroma of caramel-burnt sugarcane lingers in the air and my first point of call is to search for those crisp samosas when I touch down on the island.
Mauritians have a fusion of French, Indian, Chinese and African backgrounds. This unique culture and rich colonial history really comes across in the food here – from the techniques of pickling to outdoor cooking and sharing meals with family. Mauritius is a place where you can have a French-style continental breakfast, Chinese dumplings for lunch and a fragrant Creole cari (curry) for dinner. This multicultural mix really inspired my cooking career, learning those precious recipes from my mother and ultimately shining a light on Mauritian cuisine – from cooking for guests at supper clubs to writing my debut cookbook, The Island Kitchen. Here are some of my favourite foods that'll give you a true sense of life on the island..
Dish 1: Gateaux piment (chilli fritters)
How is the dish made?
Split peas are soaked overnight, then crushed with chillies and coriander before being rolled into small balls and deep fried until golden brown.
Where are you likely to find it?
At street food stalls dotted around the island, whether tucked away in markets or with vendors perched on the roadside..
Why do you like it?
It's an utterly moreish snack, dipped into fiery coriander chutney.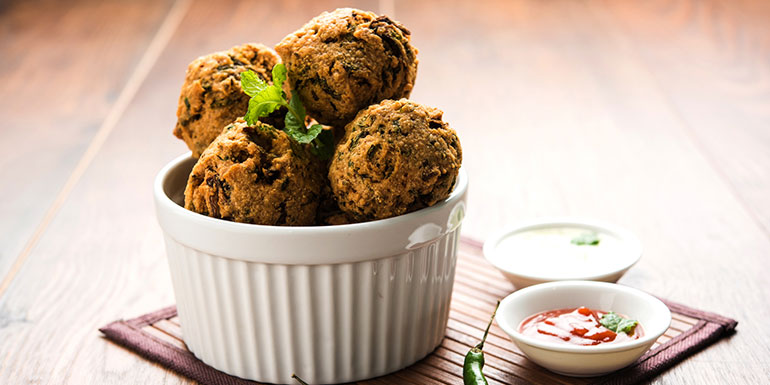 Dish 2: Dhal puri (Indian-style flatbread)
How is the dish made?
It's complicated but worth it! Chana dhal (split chickpeas) are boiled, cooled, crushed into a powder then made into balls of soft dough. It's rolled out until paper-thin and cooked for seconds on the tawa (flat pan). Butterbean cari, chillies and chutney are smeared inside, before wrapping up and devouring.
Where are you likely to find it?
Dewa & Sons in Rose Hill, Port Louis, make the best I've found so far.
Why do you like it?
There's nothing like it. You can eat two or three in one go.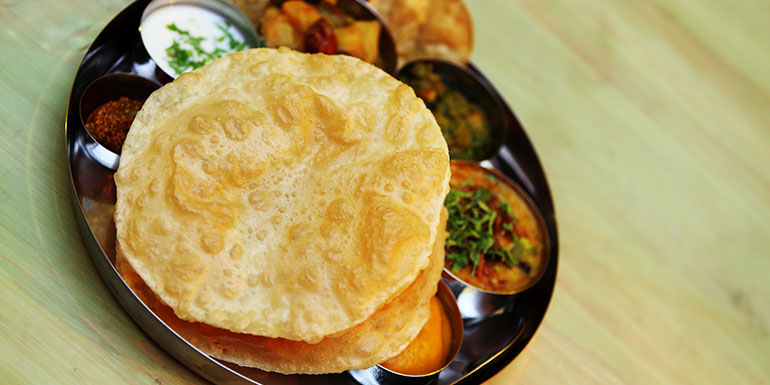 Dish 3: Mauritian cari (curry)
How is the dish made?
Chicken, fish or seafood is cooked in a masala sauce, created using cumin, coriander, chillies and turmeric. It's served with roti (flatbread) to scoop up the sauce, rice and condiments of lime, mango or achar (vegetable) pickles.
Where are you likely to find it?
Most restaurants will serve a traditional cari.
Why do you like it?
It's Mauritius on a plate, home-cooked local cuisine.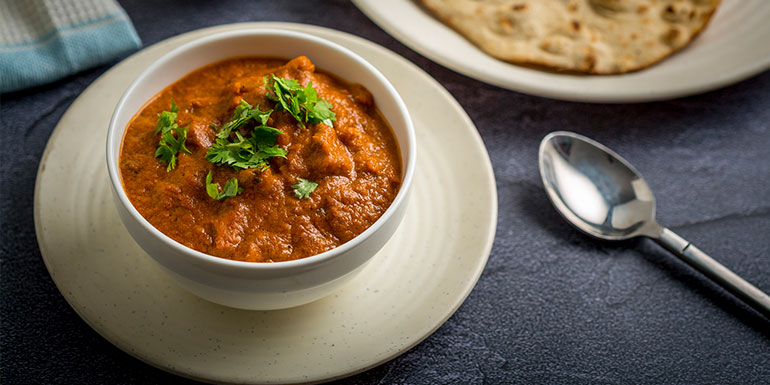 Dish 4: Boulettes (dumplings)
How is the dish made?
Steamed dumpling parcels are filled with grated chayote or chou chou (a vegetable native to the island) and mixed with pork, chicken or dried shrimp. It's accompanied with red-hot piment crazer (chilli sauce), sometimes a little broth and slithers of spring onion to warm the soul.
Where are you likely to find it?
China Town in Port Louis or in local Mauritian-Chinese restaurants.
Why do you like it?
The soft, gelatinous parcels are ultra-comforting, and with chillies it's a perfect snack.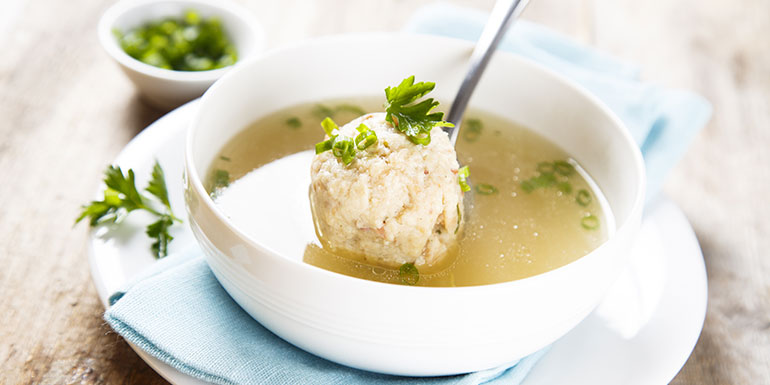 Dish 5: Bol renversé / upside down bowl (stir fry)
How is the dish made?
Another Chinese-Mauritian dish, prepared literally in reverse. In a bowl, a fried egg is topped with stir fried chicken, vegetables and greens cooked in soy sauce and layered with rice. The whole bowl is inverted and the surprise is the unveiling of the dish. It's a one-bowl meal served alongside garlicky water and chilli sauce.
Where are you likely to find it?
In local Mauritian-Chinese restaurants.
Why do you like it?
It's a theatrical dish, great for family dinners and kids.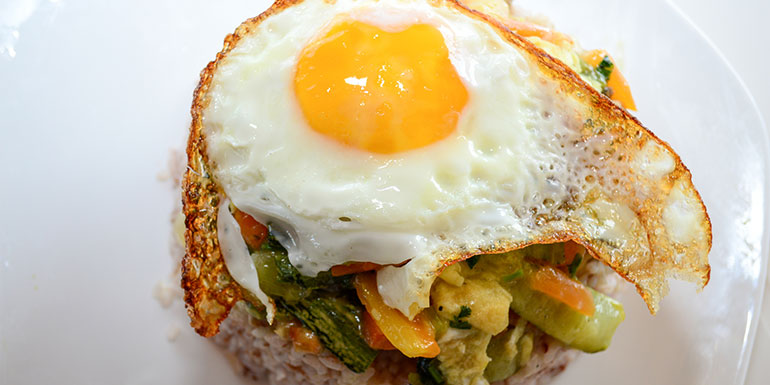 Dish 6: Pineapple and chilli salt
How is the dish made?
Juicy Victoria pineapples are hand-carved and doused in red chillies, crushed sea salt and sometimes a little tamarind for sourness.
Where are you likely to find it?
It's a special beach-style snack, sold by vendors in small bags or on display in large jars.
Why do you like it?
The flavour transforms from refreshingly sweet to spicy and sour. It's a surprisingly refreshing snack.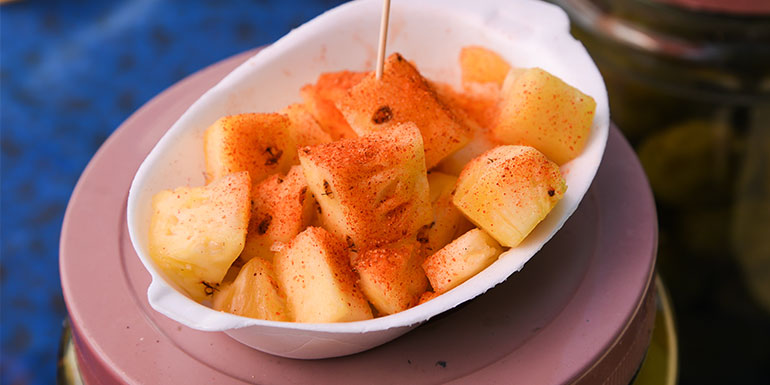 Dish 7: Vanilla tea
How is it made?
Mauritian tea comes in a variety of flavours, from citronelle (lemongrass) to cinnamon, pineapple and vanilla, which you can try at the Bois Cheri Tea Plantation.
Where are you likely to find it?
For the best tea on the island go to the Bois Cheri Tea Plantation. The restaurant alongside it also serves dishes infused with tea, and you can buy tea chutney to take home in jars.
Why do you like it?
Maybe it's because I grew up in Britain and love tea! But this really is the flavour of the tropics and spice gardens on the island.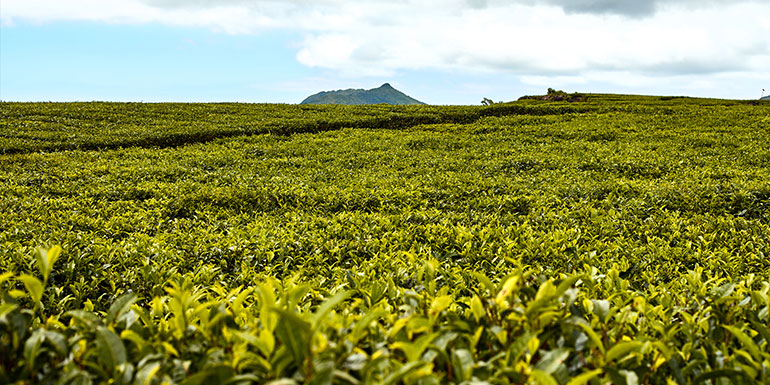 Dish 8: Ti' Punch or Rum
How is it made?
Rum is one of the island's biggest exports as well as sugar. The rum in Mauritius is made using the sugarcane, so it has caramel notes, some spiced with vanilla and cinnamon. Locals at home will make rhum arrangé – adding lemongrass, ginger, vanilla pods or cinnamon bark into bottles of locally produced rum. These are steeped for months and the result is delicious.
Where are you likely to find it?
Visit the Rhumerie de Chamarel Distillery for a guided tour and tasting. It has the best rum on the island in my view.
Why do you like it?
A swig of rhum arrangé is traditional. You can also make it into a cocktail like Ti' Punch. It's strong, just the way Mauritians like it!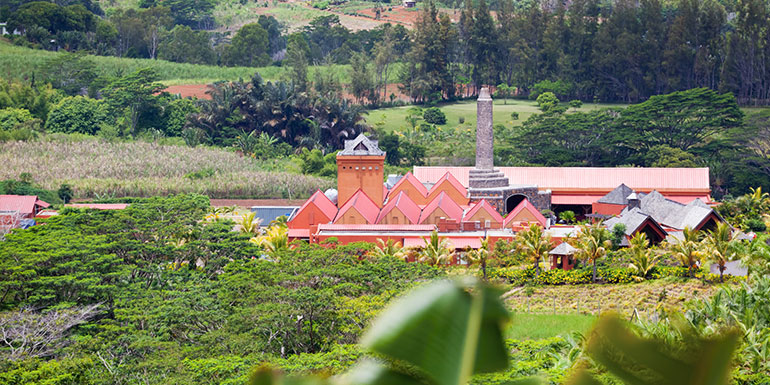 Dish 9: Biryani (flavoured rice)
How is the dish made?
Fragrant buttery rice is mixed with turmeric, cinnamon and spices, then cooked with chicken, lamb or fish and potatoes, before it's seasoned with fresh coriander, mint and peas. This layered dish takes a while to make with the process involved, but it's worth it. Especially if you have a lot of people to feed for a special occasion.
Where are you likely to find it?
Most restaurants will serve a typical biryani. You can also pick it up at street food stalls in Flacq and Vacoas markets.
Why do you like it?
It's packed full of punchy and aromatic spices. You could eat a plate full, with pickles and chutneys to accompany it. Some piment confit chillies marinated in oil is a must.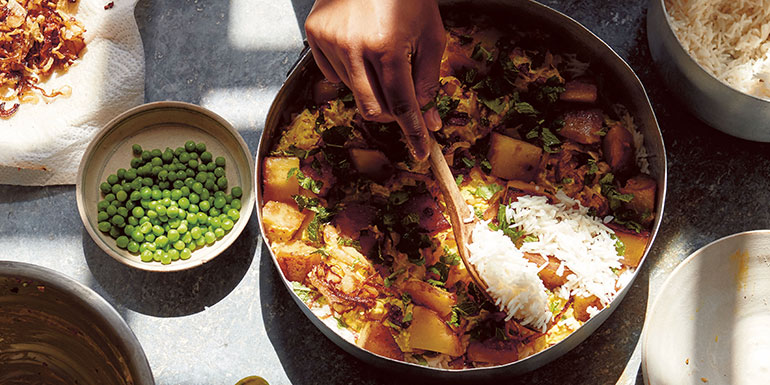 Dish 10: Rougaille (tomato sauce)
How is the dish made?
A Creole tomato sauce is cooked with garlic, ginger, thyme and chillies. It's spicy, with sausage or seafood added typically. Rougaille is a light dish simply eaten with rice. It's something you wouldn't expect from a Mauritian dish – it represents the French influence on the island.
Where are you likely to find it?
It's a locally cooked home-style dish.
Why do you like it?
It reminds me of my mum's cooking! It can be prepared in under 30 minutes and it's a great mid-week meal that I still make at home for my family.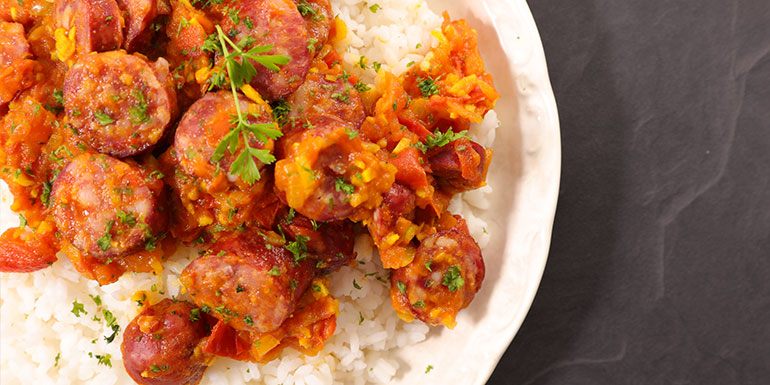 For more of Selina's foodie favourites and tasty Mauritian recipes, follow @selinaperiam on Twitter, Instagram and Facebook.
Inspired?
---
Selina Periampillai's new cookbook The Island Kitchen (Bloomsbury Publishing) is out now, so order yourself a copy if you fancy testing out some of these mouth-watering Mauritian dishes. Or, if you'd love to taste your way around this special island, chat to one of our Mauritius experts Mauritius experts or book an appointment in your local Kuoni store today. We've been awarded the Best Holiday Company to the Indian Ocean and have been planning holidays here for almost 50 years.