Glimmering emerald isles dot the many seas of Asia and when we can fly again we can't wait to escape to their picture-perfect shores.
With larger islands like Phuket and Bali attracting the crowds, we've set out in search of those more remote coves, inlets and bays that will give us a true feeling of desert-island paradise when we can travel once more. And the best way to get there? By boat...
Emerald Bay, Pangkor Laut, Malaysia
If you're looking for an Asian beach resort with character, Pangkor Laut is the perfect spot. Its cooling pools and stunning water villas are the only sign of human life on the entire island, which sits on the Straits of Malacca off the west coast of Malaysia. Dense forest fills the heart of the island, lining the shores of Emerald Bay, and just a few minutes here will make you feel a million miles away from the everyday.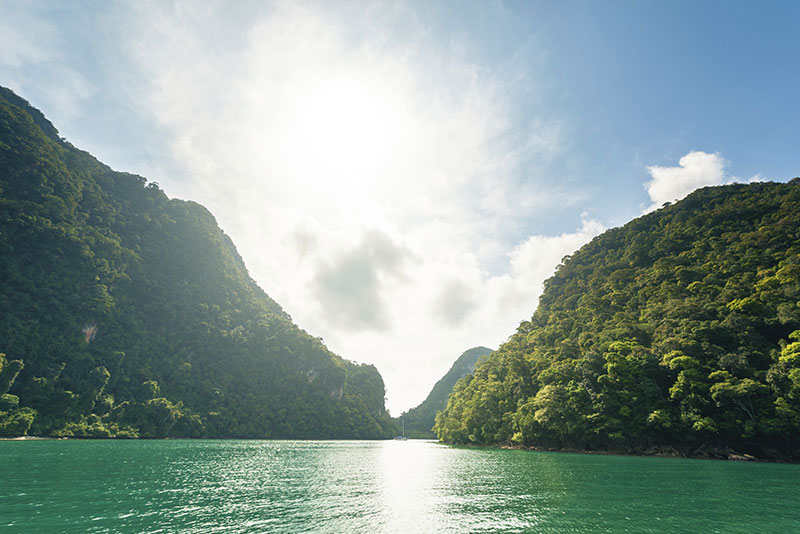 The "Secret Gilis", Southwest Lombok
By now, everyone has heard of the Gili Islands. Renowned as quiet, tranquil and secluded, these three islands, found off the northwest of Lombok, are made up of lively Gili Trawangan (affectionately known as 'Gili T'), backpacker paradise Gili Air and quiet Gili Meno. But hidden away to the south are the lesser-known Southwest Gilis – the "Secret Islands". Thirteen largely uninhabited islands, these are one of Indonesia's best-kept secrets. Colourful coral, deserted beaches and hidden coves make it impossible to choose just one spot worth visiting here, so we recommend chartering a boat and pulling up on beaches so remote that only the locals know their names.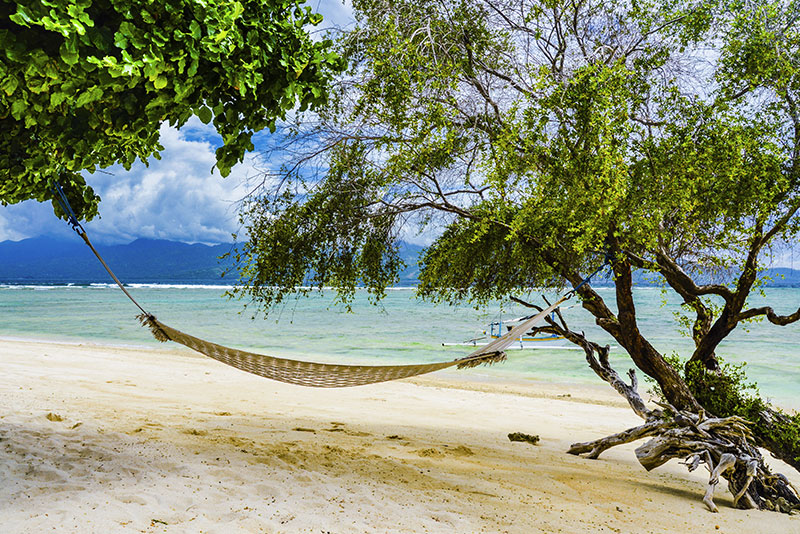 Ao Kiew (or Ao Kio), Koh Samet
When you think "Thai island paradise", your mind almost immediately springs to the south – to Koh Phangan, Koh Samui and Koh Lanta. But to the north, just a few hours' drive south of Bangkok, is a local favourite – the quiet isle of Koh Samet. Hop aboard a boat from the mainland and you'll find yourself surrounded by white sands and tranquil azure waters in just 45 minutes. At the southern tip of this peaceful little world, you'll find the pretty Paradee all-villa resort. Spanning the small width of the island, there are two beaches here that are guaranteed to impress, offering the rare opportunity to enjoy both sunrise and sunset to a sparkling sea view.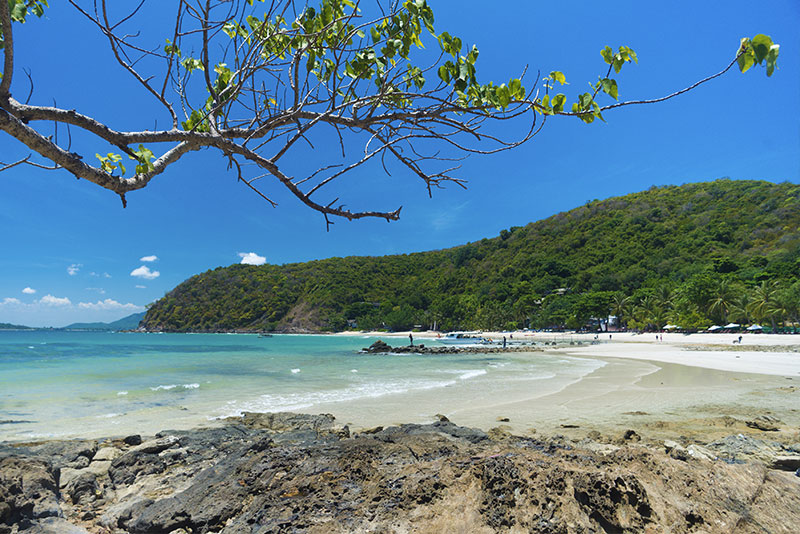 Secret Beach, Matinloc Island, El Nido, Philippines
While Thailand's famous Maya Bay was the setting for Alex Garland's novel "The Beach", the Philippines' Secret Beach was the inspiration. This pristine beach in the El Nido region of Palawan is definitely one for the daring. To get here, you have to take a boat out and swim through a cave, but once inside, the shallow waters of the lagoon barely reach your knees and grey cliffs tower around a thin strip of untouched golden sand. Our nearest resort to this hidden piece of paradise is El Nido Resorts Pangulasian Island, a ultra-luxe hideaway set between its own white sand beach and the dense tropical rainforest.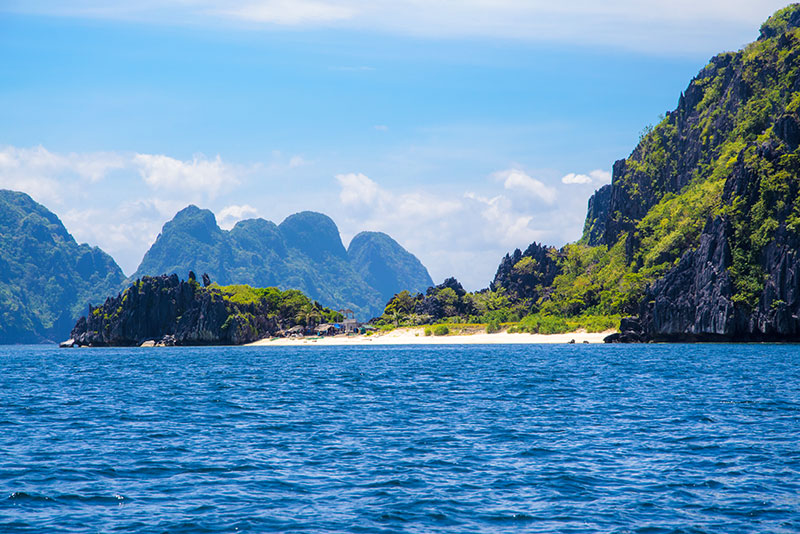 Ban Chan Beach, Halong Bay, Vietnam
The beaches of Halong Bay have become increasingly popular, making it hard to find one that isn't packed with visitors. Of course, the best way to see the wonders of the bay is on a cruise, and two nights aboard the Au Co ensures that you get to see one of the region's few remaining hidden gems – Ban Chan beach. With a primitive and rare undiscovered feel that's hard to find in the waters around Halong Bay, you can wander the length of these beautiful sands unimpeded by the billboards and crowds that you'll find on other nearby bays.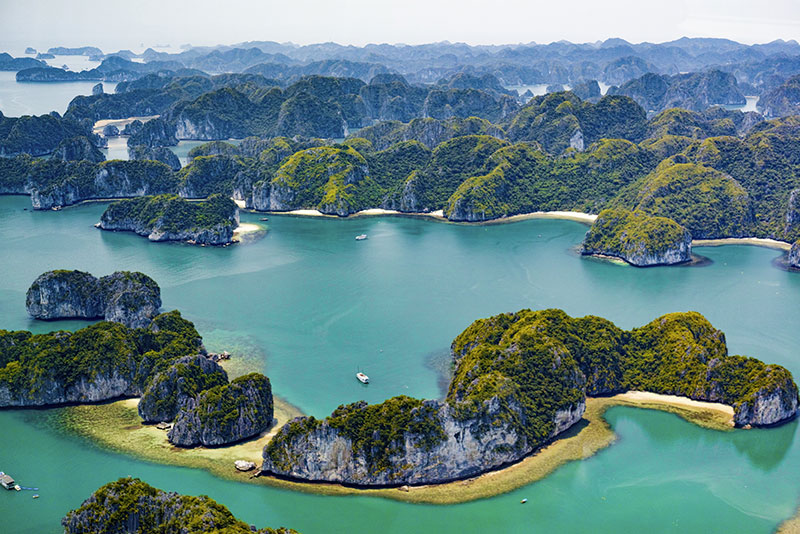 Loh Pared Bay, Koh Yao, Thailand
Although extremely close to Phuket and Krabi, the small islands of Koh Yao Yai and Koh Yao Noi remain surprisingly untouched. Barefoot-chic is probably the best way to describe the laid-back feel of the islands, with the larger of the two, Koh Yao Yai, the more surprisingly undeveloped. Santhiya Koh Yao Yai Resort and Spa on Loh Pared Bay has one islands' best beaches, and while it may lack some of the beauty of its neighbours on Phuket, its real appeal lies in its tranquillity.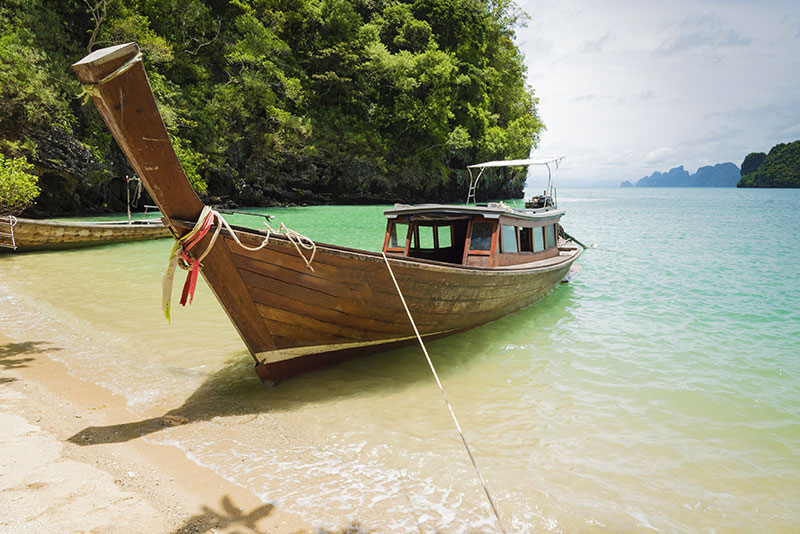 Inspired?
---
We can create a holiday just for you, so take your pick of our latest brochures and get holiday inspiration delivered straight to your door, or talk to one of our Personal Travel Experts for more details.