If you're dreaming of a Caribbean escape but want more than just a beach holiday then St Lucia might be just the place for you. This tropical paradise is just 27 miles long and 14 miles wide but it offers a world of activities and adventures.
Where else can you visit a drive-in volcano, watch endangered leatherback turtles in their natural habitat, zip-line through pristine rainforest, hike to the summit of a UNESCO-listed peak, discover historic forts and even make your own chocolate?
Here are some of our favourite St Lucia highlights:
Rainforest adventures

Flying High
Strapping on a harness and braving an exhilarating zip-line course is one of the best ways to experience St Lucia's emerald rainforest which covers a staggering 19,000 acres of the island's mountainous interior. Hike through the forest and follow pathways, wooden bridges and rope walkways, channelling your inner Tarzan, as you whizz from platform to platform at the fantastic Treetop Adventure Park. You can also combine zip-lining with hiking or biking and end your action-packed day with a refreshing dip at the base of a waterfall.
Canopy tour
If you prefer to explore at a more sedate pace then hop on the Rainforest Aerial Tram. Enjoy the gentle breeze and listen to the sounds of the rainforest as the open-air gondola glides through the rainforest. A naturalist is on hand to identify the many plants including giant ferns and colourful heliconia, as well as the various bird calls. If you're lucky you may spot some hummingbirds!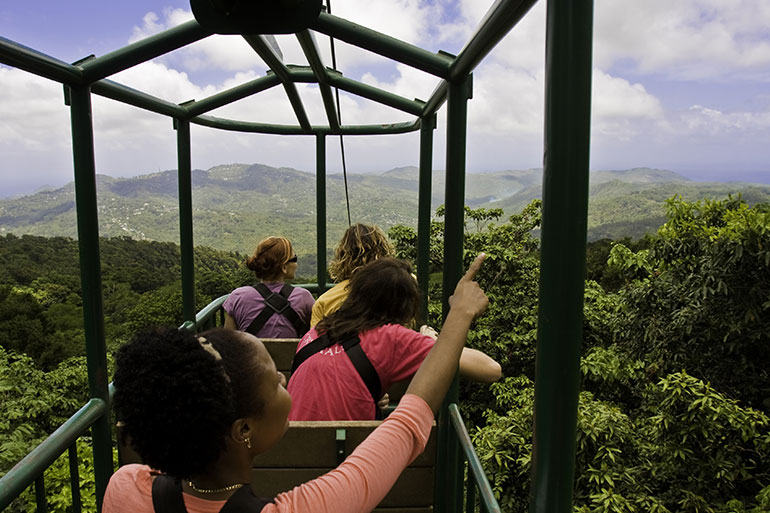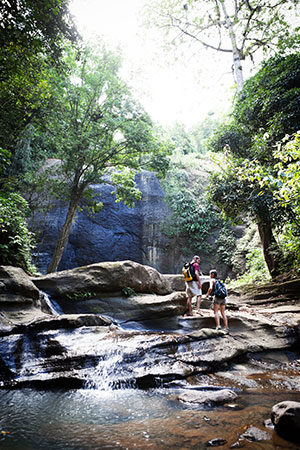 Trekking
Whether you're a complete beginner or your well-worn hiking boots are scuffed from miles of walking, you'll be hard pressed to find a more stunning natural environment for trekking.
A guided walk through the rainforest is a wonderful way to discover the island's incredible flora and fauna and there are routes for all levels. The Tet Paul Nature Trail (45 minutes) is ideal for families while the Des Cartiers Rainforest Trail (2 hours) offers the opportunity to spot the rare Saint Lucia Parrot. A guided walk along the Jacquot Trail (3 ½ hours) takes you through the island's oldest protected rainforest reserve hike across ravines and creeks.
Volcanic wonders
The Pitons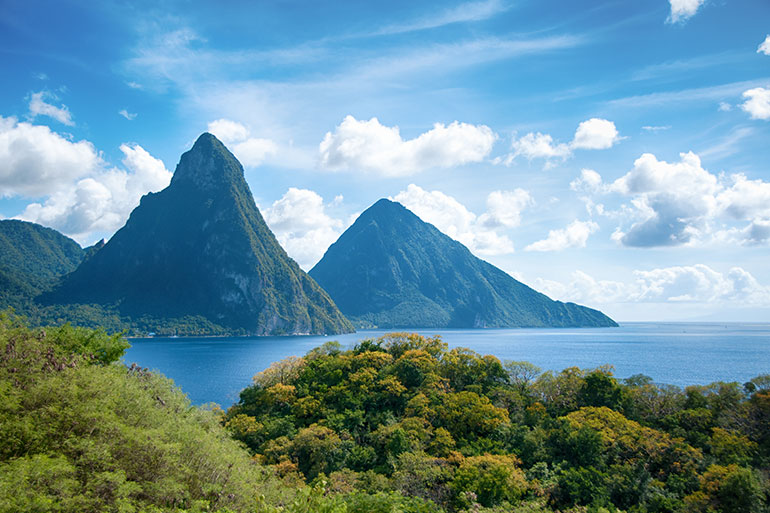 St Lucia's iconic Pitons – twin jungle-clad volcanic plugs that rise dramatically from the sea – are instantly recognisable and provide the perfect backdrop for photos of this natural paradise. Experienced trekkers will relish the opportunity to scale Gros Piton, which, at 2618 feet, is the tallest of the two Pitons but easier to climb than the near-vertical Petit Piton. A guided hike will take around four hours (return trip) and it is quite challenging with some steep and rocky trails but the views from the top will take your breath away (along with those last few steps!) Reward yourself with a well-earned icy-cold Piton beer – the island's local beer, or a soothing soak in some hot springs. If you'd prefer to gaze at the Pitons rather than hike up them, stay at Ladera Resort where all of the gorgeous open-air suites have a private terrace (with a heated plunge pool) presenting a movie-like view of the Pitons and the Caribbean Sea.
Sulphur Springs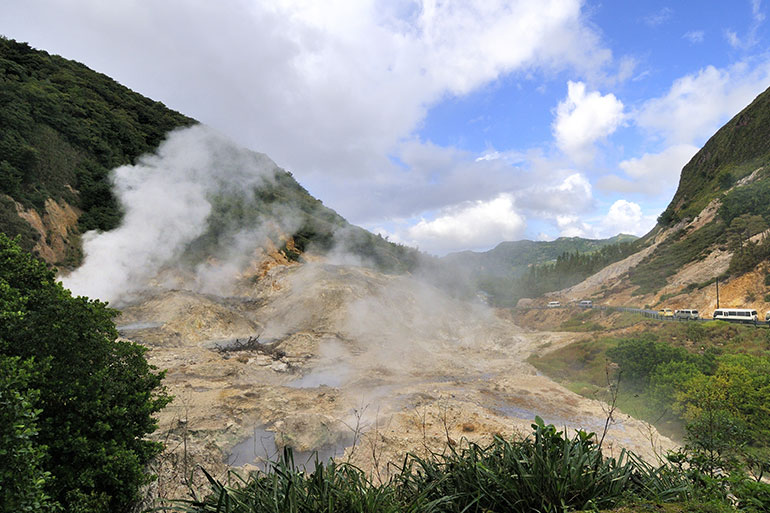 It's not every day that you get the chance to drive right up to an active volcano but you can at Sulphur Springs near Soufriere. Despite its reputation as the world's only drive-in volcano, you can't actually drive into it (and probably wouldn't want to!) but the road leads right up to it and you can get close enough to feel the heat and smell the distinctive sulphur odour. Walk through the crater and marvel at the power of Mother Nature as you pass bubbling mud pools, hot springs and steam vents.

Wellness
Mud baths and hot pools
A trip to St Lucia wouldn't be complete without a spot of natural rejuvenation. Just outside Sulphur Springs Park you can bathe in mineral-rich pools which are said to reduce stress and heal skin ailments. Coat yourself in the purifying mud – not forgetting to take the obligatory head-to-toe mud selfie – before rinsing off in the hot water baths which will leave you with baby soft skin, even if you don't quite end up looking ten years younger, as claimed by the enthusiastic guides!
At the nearby Diamond Falls Botanical Gardens you can soak in hot mineral baths which are fed by underground springs and will soothe tired muscles and joints – particularly welcome after all of those adventure activities!
Spa breaks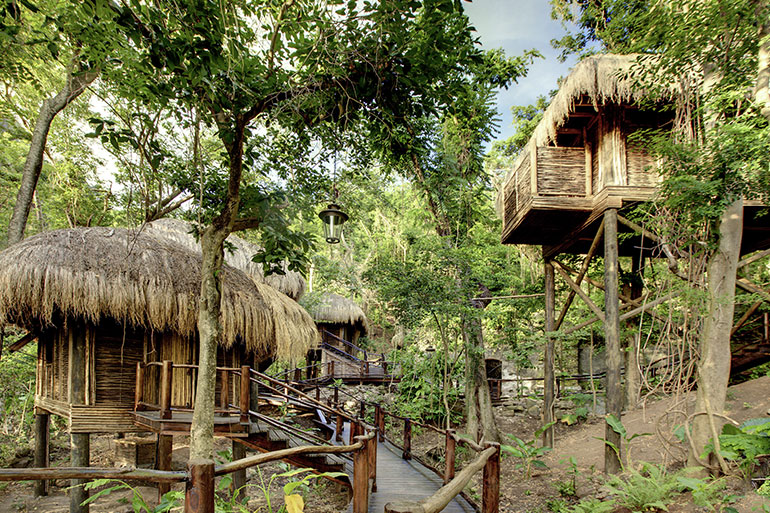 With its charming treehouse treatment rooms, the Rainforest Spa at Sugar Beach, A Viceroy Resort resembles a fairytale village and offers treatments that use ingredients sourced from St Lucia's volcanic springs and plantations.
If you're looking for a relaxing and rejuvenating break then BodyHoliday, St Lucia ticks all the boxes. With an award-winning wellness centre, a host of activities and a daily spa treatment included, it is the perfect wellness retreat.
Water-based activities
Snorkelling and sailing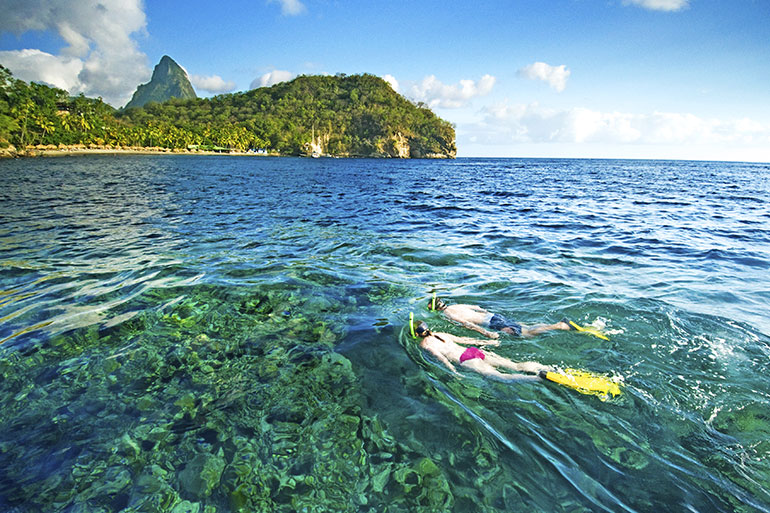 St Lucia's incredible scenery may distract you from its stunning underwater world but the island's pristine reefs are very accessible. Snorkel and dive off the southwest coast at Anse Chastanet to discover colourful reefs that are home to turtles, parrot fish, moray eels and sea horses. Sailing is a great way to see the island's beautiful coast and traditional fishing villages, while the south coast's choppy Atlantic waves are perfect for kite-surfing.
Wildlife Encounters
Horse riding, turtle spotting and bird watching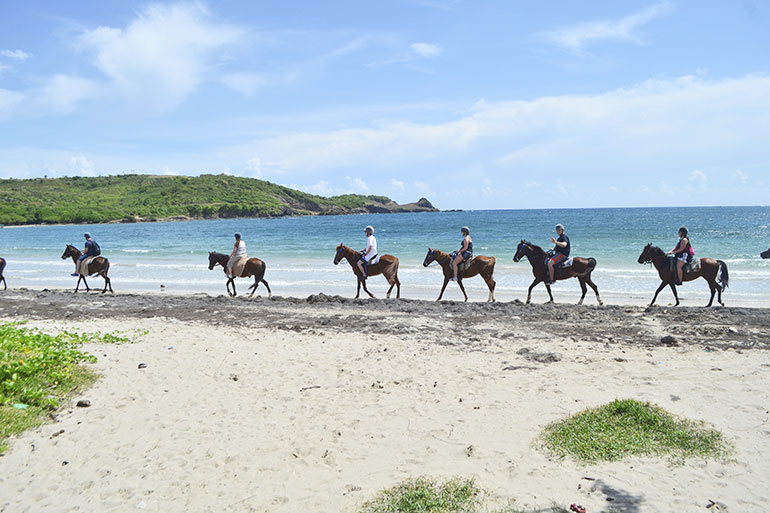 With such an incredible natural setting there is no shortage of wildlife encounters on the island. Book a horse riding excursion and leave hoof prints in the sand of one of the untouched beaches on the north of the island – you can even swim in the sea with your horse!
Join the Des Barras Sea Turtle Watch (March to August) on unspoilt Grande Anse beach and camp out under the stars to eagerly await the arrival of the endangered leatherback turtles that come ashore to dig nests on the beach. The chance to see one of these majestic creatures close up is truly magical.
Bird-watchers will be in their element in St Lucia and the renowned Millet Bird Sanctuary Trail is home to over 30 species of birds including endemic species such as the Saint Lucia Parrot and Saint Lucia Warbler.
Foodie favourites
Chocolate tour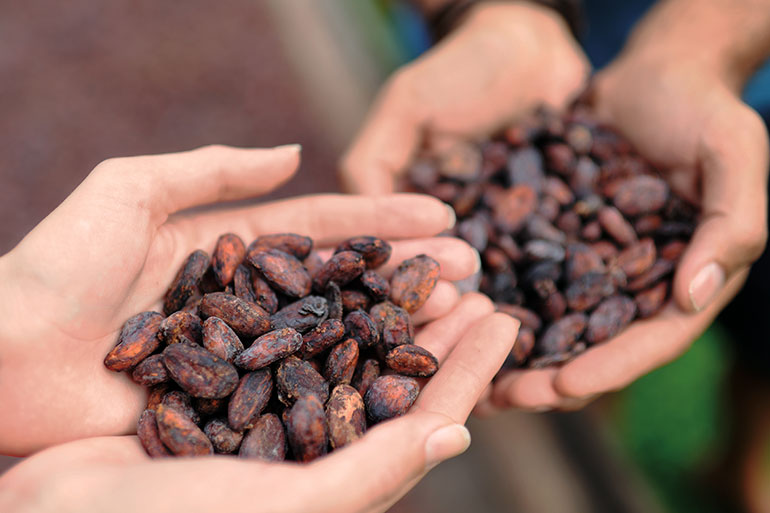 If you're a chocoholic then don't miss the fantastic Bean to Bar Chocolate Experience at the Rabot Estate cocoa plantation. Walk through cocoa groves and select cacao pods to cut from the tree before roasting the beans and making your own chocolate bar.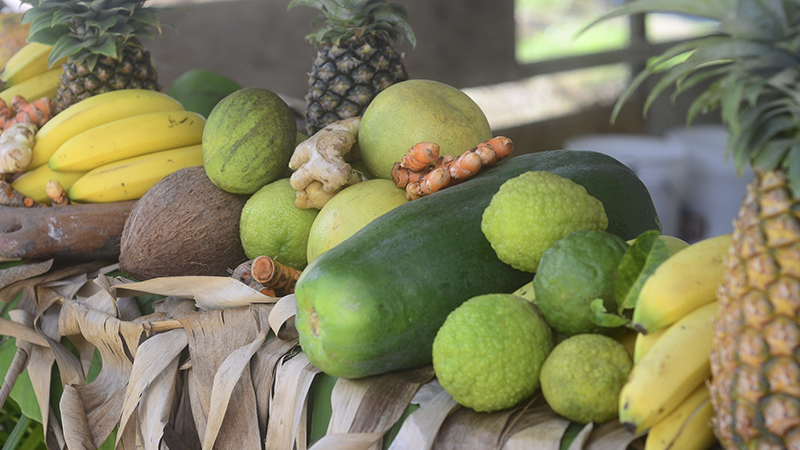 This foodie adventure is a great way to get a taste of island life away from the coast. You'll head inland to explore a family-owned plantation, sample delicious fruits from the trees and take an insightful look at how rum is made. Lunch is served in a typical Creole house where you'll get to try local delicacies and flavoursome dishes, and the day ends in pretty Marigot Bay, where you can relax with a drink and soak up the eye-catching views around the bay.
Cultural discovery
Sightseeing in Pigeon Island National Park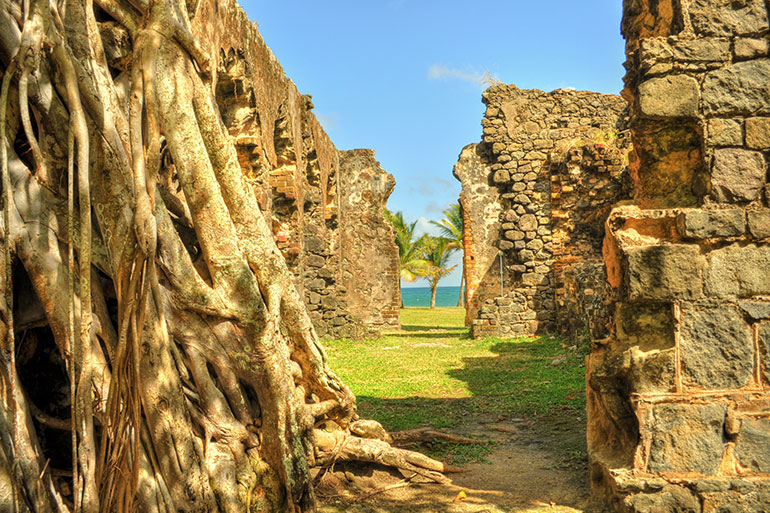 History buffs should head to this former military base to see remains of forts and bunkers but it also boasts an incredible lookout point and hosts the annual Saint Lucia Jazz & Arts Festival.
If all of that wasn't enough then why not book a Segway tour through the rainforest, go whale and dolphin watching, or sample some local rum on a distillery tour.
Inspired?
---
St Lucia holds a true essence of romance as well as adventure with talculm-white beaches and crystal clear waters, dramatic landscapes, an unspoilt rainforest and even a drive-in volcano. Read more about our St Lucia holidays.