The cities of India are frenetic and intoxicating. Your senses are taken on a rollercoaster ride but the rewards of an authentic, unique and immersive experience are well worth stepping out of your comfort zone for. However, if you're looking to slow the pace on holiday next year, India is also a top spot for a little R and R. Here are some of the best ways (and places) to have a laid-back escape in this colourful corner of the world.
Retreat to India's beaches
Goa's beautiful coast hardly needs an introduction. It has been welcoming guests to its shores since the heyday of the hippie trail and it has gone on to become one of India's most popular destinations. It's our first choice for a post-tour wind down thanks to its glorious gold-sand beaches and top-notch resorts. While most of the best known and most popular beaches are found in North Goa, it's South Goa where we like to spend our time. The quieter beaches create the perfect setting for relaxation and the hotels are some of the most luxurious along India's entire west coast. The Leela Goa, with its traditional temple-inspired design, is one of our favourites, with its unrivalled service, golf course, Ayurvedic spa and peaceful beach. You can take time for a yoga or meditation session, enjoy a cycling tour to explore the area or hop on a boat to see if you can spot the local dolphins.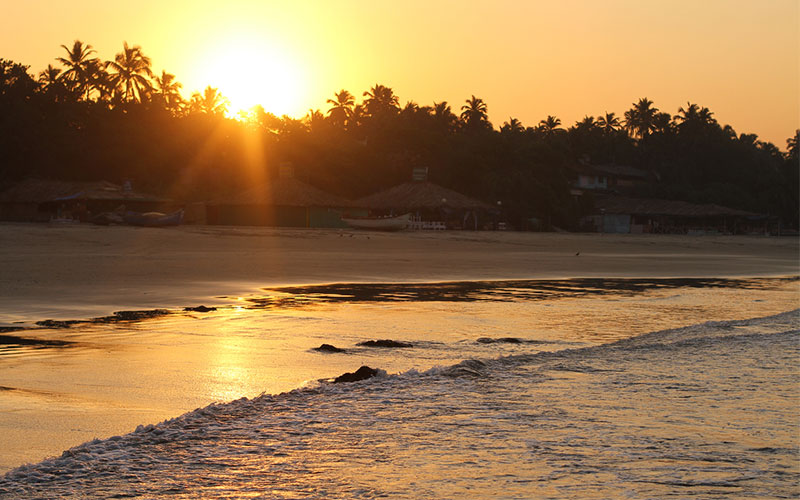 Kerala's lakes and backwaters
The southern state of Kerala is best known for its network of lagoons, lakes, rivers and canals. Just the thought of being surrounded by water is enough to bring on a state of relaxation and the real thing is so much better. A night or two on board a private houseboat is a sedate way to travel and there's little else to do but sit back and take in the passing landscapes and everyday life on the backwaters. If you'd rather stay on dry land, there are a few lakeside hotels and homestays which are full of charm and character. For a retreat that combines heritage and beautiful natural surroundings, look no further than Coconut Lagoon. Due to its setting on the eastern, less-developed edge of Vembanad Lake, it can only be reached by boat and really provides that away-from-it-all feeling.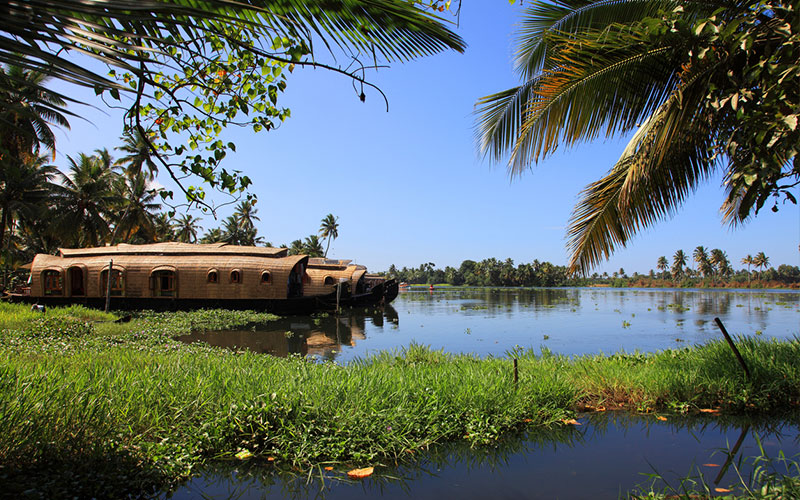 Ayurveda indulgence
The ancient medicinal practice of Ayurveda has its roots in India, so what better place to embrace its teachings and treatments than here? Ayurveda translates to 'the science of life' and it follows the principle that everyone has certain biological elements – known as dosha – that must be balanced in order for complete wellness.

At its deepest level Ayurveda is a very complex system. Luckily the majority of resorts throughout India have simplified treatments on their spa menus, and one of our recommendations for first timers is the tranquil Niraamaya Retreats Surya Samudra in Kovalam. Its award-winning spa is one of the best in all of Asia and is the perfect place to introduce yourself to Ayurveda. If you want to delve a little deeper and really throw yourself into a wellness escape, you can opt for a bespoke Ayurveda programme at hideaways such as the Carnoustie Ayurveda & Wellness Resort on the untouched Kerala coast.
A haven in the Himalaya
For hundreds of years, people have escaped the high summer temperatures in India's cities by heading for the hills. The fresh mountain air is a real tonic following a week or more travelling around the Golden Triangle and the vibrant cities of Rajasthan. We highly recommend choosing Shimla, which is located in the foothills of the western Himalayas. Yes, the centre of this leafy hill station can get a little busy; however, there are a handful of opulent hotels, such as Oberoi Wildflower Hall, that are hidden away in the surrounding forest-clad hills and have views that no photo could do justice. You'll be able to soak up the history of the destination – the hotel was once the residence of Lord Kitchener – while lounging by the small, yet perfectly formed plunge pool as you enjoy the renowned attentive Oberoi service.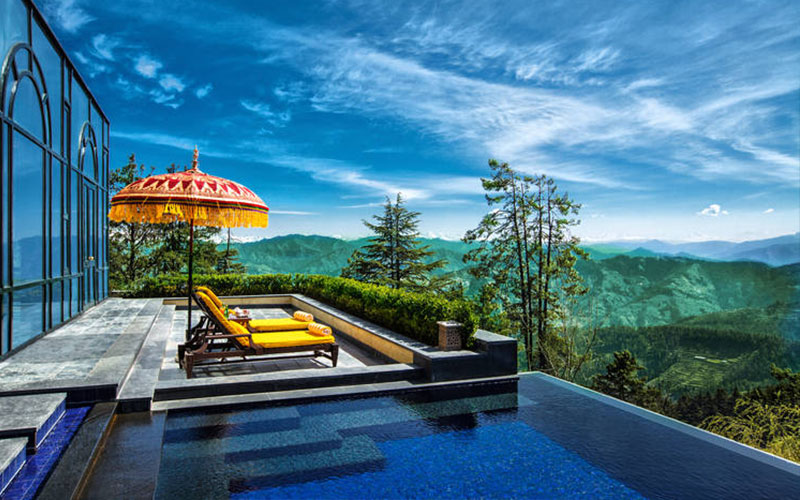 Inspired?
---
Take your pick of our latest brochures and get holiday inspiration delivered straight to your door, or talk to one of our Personal Travel Experts for more details.
This feature was last updated on 28th April 2020. The information within this feature is correct to the best of our knowledge at the time of publishing.