Small changes can make a big difference when it comes to travelling more sustainability and choosing an eco-conscious hotel is a good place to start. Leading the way in Mauritius is the new Lagoon Attitude, an adults-only all-inclusive resort with a commitment to looking after the environment. We check in to take a closer look…
All five senses stir the minute I arrive at the resort. I'm handed a fresh Citronelle iced tea and a cooling lemongrass-scented face towel. Yellow canary birds sing in the palm trees and sun pours in over the thatched roofs. As I finish my sweet drink, I'm handed another gift: a reusable aluminium flask to use during my stay and take home after, the first nod to the hotel's ban on single-use plastic.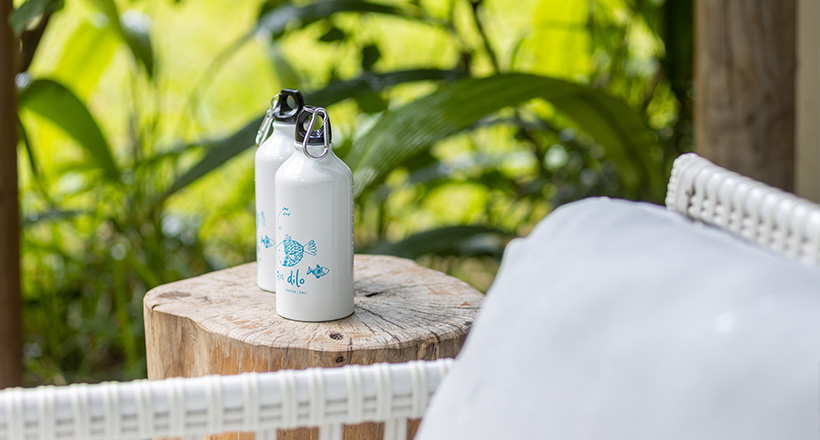 As I explore, I see that every detail has been thought about here. Buffet restaurant Bénitier, one of five at the resort, serves dishes in mini portions to reduce food waste. Key cards are made of bamboo, and in-room tea and coffee sachets have been scrapped. Instead, they've opened up Bulk Shop. Here, you can grind your own coffee beans, pick your own tea flavours, and take them back to your room in reusable jars, where you'll have a kettle and cafetiere set up for you. This is included in your stay, and the shop also sells some fantastic eco-friendly products, such as vegan soap, shampoo bars and bamboo straws, which you can buy for a small extra cost.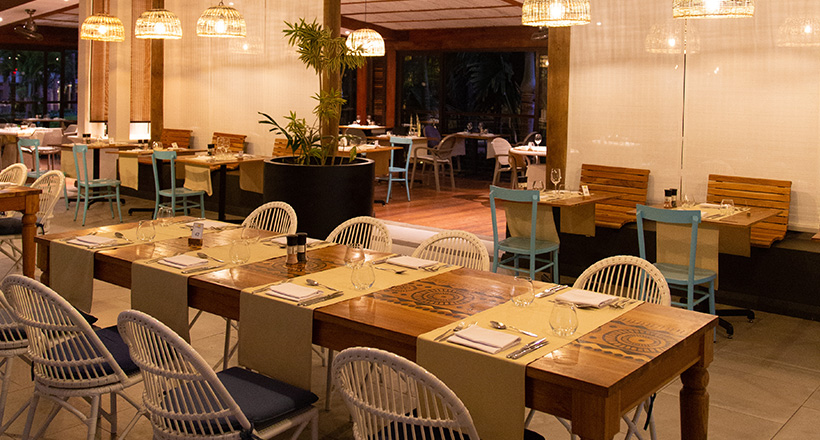 After some time on the beach, I try out one of the resort's eco workshops – the subject, sustainable fashion. I'm given the task to create three different handbag styles out of three small sheets. I doubt the finished designs will be snapped up anytime soon, but it does leave me inspired to make more environmentally-conscious fashion decisions – opting for recycled materials and second-hand clothing in the future. Upcycling plays a part in the décor at Lagoon Attitude, too, with plastics and rubbish collected from beach cleans and underwater trails used to create the hotel's quirky furniture and art.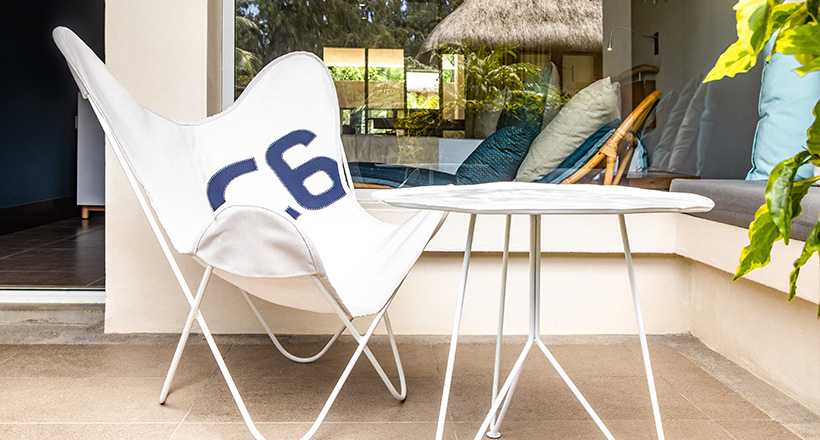 During my stay, I get the chance to try one of Lagoon Attitude's unique Otentik experiences, a brilliant initiative that helps support the local community and gives you a taste of the real Mauritius. I take the bus to colourful Port Louis for my own private street food tour – following the resort's impressive Otentik Discovery mobile app to little foodie spots around the city (the kind you'd never find on your own). The dhal puri flatbreads at Central Market are amazing, washed down with a cup of freshly-made watermelon juice.
The Otentik experiences also include dinner with a local family – and this turns out to be a trip highlight. I meet Soveeta and her mum who cook us a huge Mauritian feast. After tucking into chilli bites and homemade curry, I sit around the table chatting to Soveeta as she decorates my hand in henna. It is an experience I'll always treasure. I even got to have a go at frying a few chilli bites myself! The evening costs around 800 Mauritian rupees per person (roughly £16), which all goes to the family hosting, so it's a great way to give back to the community while you're visiting their island.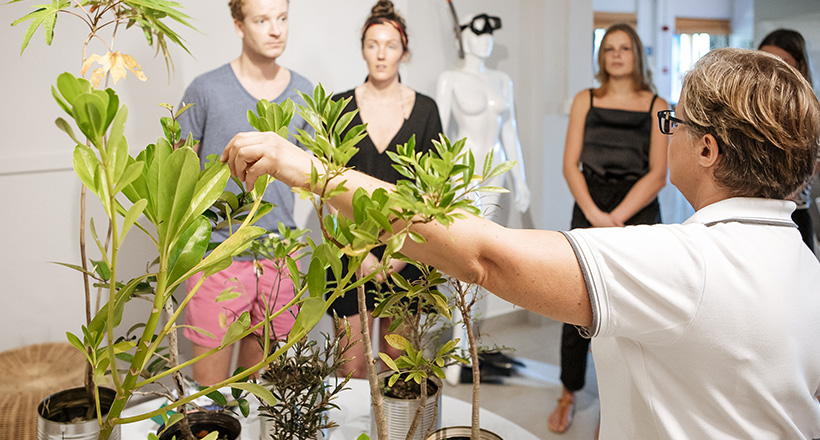 Lagoon Attitude edges the largest lagoon in Mauritius, so protecting this beautiful marine environment is a big priority here. I'm taken on a tour of its new Marine Discovery Centre and learn all about the coastal projects the team are working on, from mangrove planting to educational snorkel trails. You'll also find 100% natural and non-polluting sun lotion dotted around the resort, which is locally made, free to sample and non-toxic to the reef.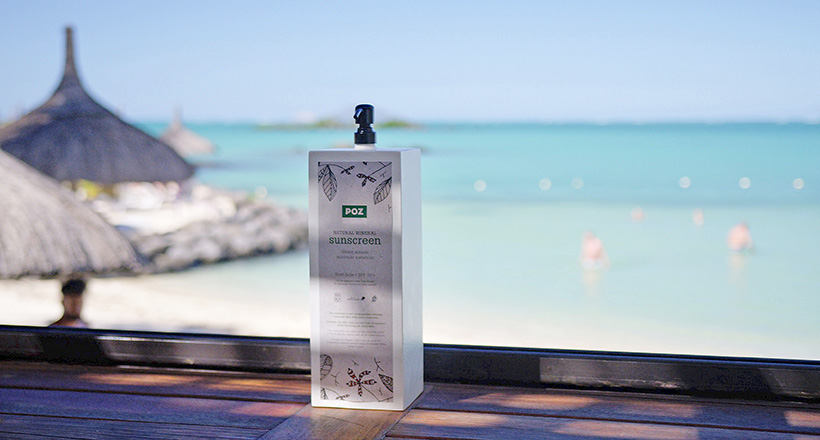 For my last few hours in Mauritius, I catch the boat over to neighbouring island, Île aux Benitiers, for a sizzling beach barbecue. To work up an appetite, I pick up one of the resort's blue net bags for a five-minute beach clean. After a short sandy stroll, the bag is already full and I'm back for lunch, sitting around a little table in the powder-blue shallows of the ocean.
If you don't fancy getting involved in the resort's eco activities, there's no pressure at all. You'll have the freedom to do as much or as little as you like. But if you do want to give something a go, you can easily tie in a quick beach clean with a lazy day on the island.
The thing about Lagoon Attitude, aside from its inspiring eco-friendly ethos, is the feeling you get here. There's a real homely vibe about it. I was looked after like family, tasted some of the most incredible Creole food, and got to wake up every day in a big, comfy bed just steps from the ocean. Bliss.