Malaysia is one of the most bio-diverse countries on the planet, with two thirds of the land covered in forest giving home to thousands of species of flora and fauna.
Being one of the world's few megadiverse countries, you can see why people from all over the planet visit this magical country to catch a glimpse of just a few of its endemic species. So if you're looking for a trip to engage your love of nature, you'll want to stay in hotels that share that same love.
YTL Hotels pride themselves that no two of their resorts are the same. The reason for this lies in the fact that each property is personally inspired by the environment that surrounds it. Sustainable tourism is at the heart of their company and so their hotel's connection to nature is paramount. This is no more apparent than in their award winning therapeutic concept, Spa Village. Each spa combines locally sourced natural ingredients and age-old healing practices to provide a holistic approach to complete well-being.
Here, we take a closer look at some our favourite YTL Hotels luxury resorts in Malaysia and learn a little more about their local natural environment...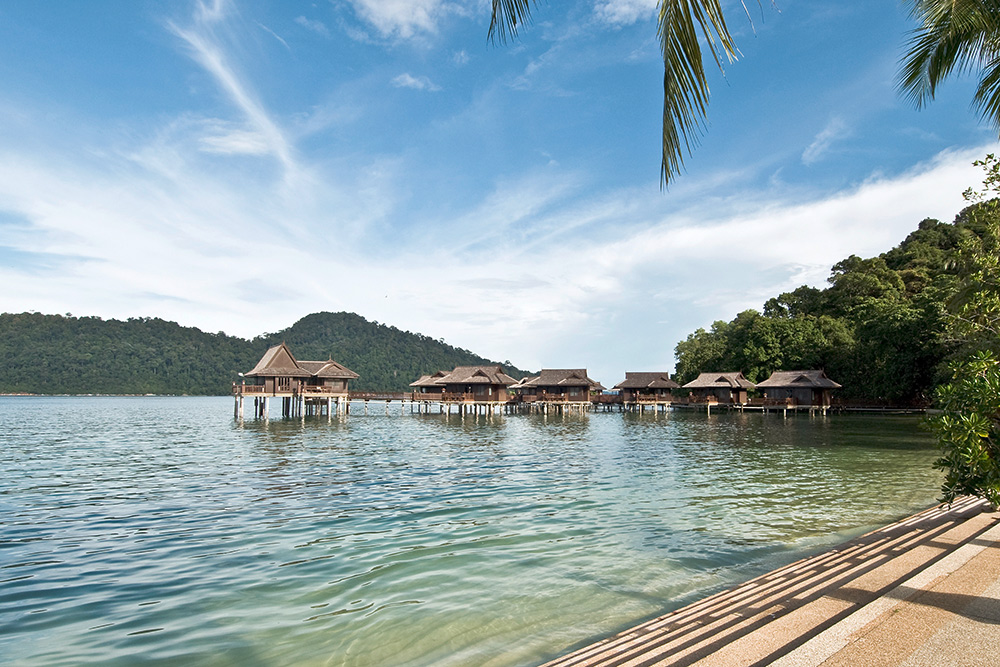 This private island resort is just half a square mile, but from its rocky coves and sandy bays to its ancient rainforest centre, you can see that it's much more than the sum of its parts. Whether you stay in a Hill Villa with its incredible vantage point or over the water on a romantic stilted Sea Villa, you'll get the authentic feel of a Malaysian village in these luxurious wooden buildings, and understand why opera legend Pavarotti called the resort "paradise".
The island's lush, vibrant rainforest interior is a perfect home to a plethora of unique species of birds, reptiles and insects – from Monitor Lizards to Sea Eagles. You're likely to catch a glimpse of the Oriental Pied Hornbill, and you'll certainly hear its unmistakable birdcall. To get deeper into the heart of Pangkor Laut, the resort offers jungle walks with their resident naturalists. While now retired, 'Uncle' Yip Yoon Wah, the resort's original resident naturalist for just under two decades, has passed on to them his knowledge and wealth of experience.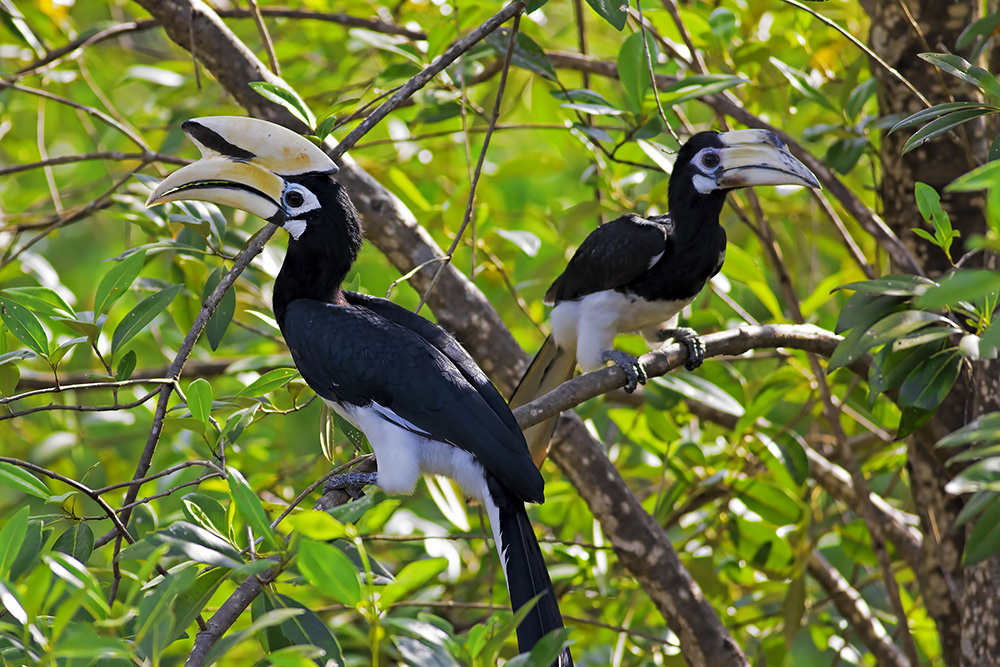 "The resort is designed to minimise its environmental footprint. Eighty per cent of the island is still rainforest and we even have trees in the middle of the few roads we have built because we didn't want to destroy them unnecessarily."
Yip Yoon Wah – Pangkor Laut Resort's original resident naturalist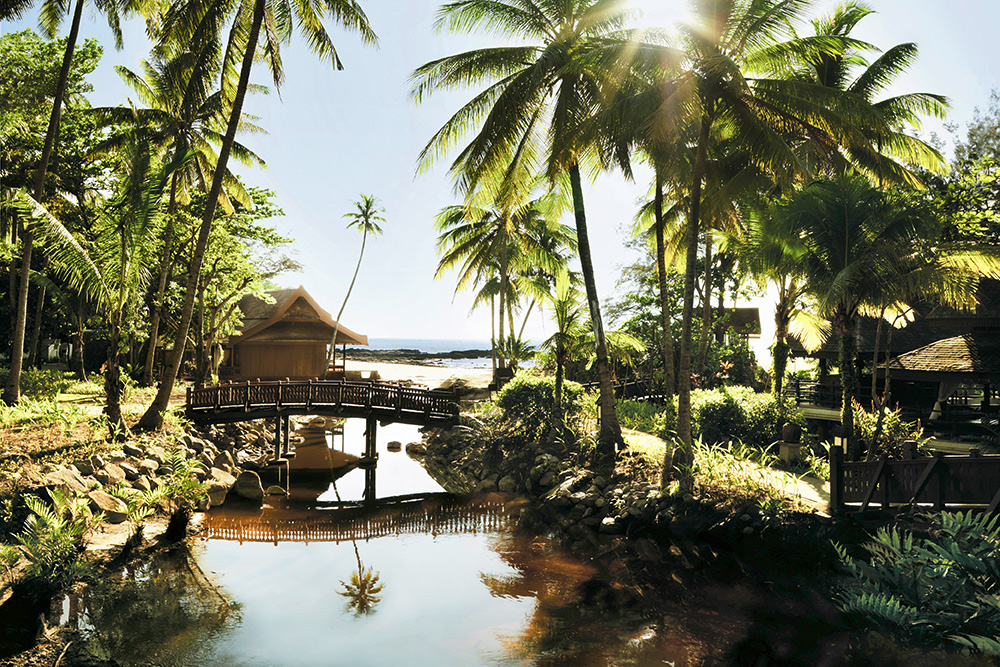 If you're looking for a traditional Malay experience combined with utter tranquility, then Tanjong Jara Resort is the place to check-in to. Set on the peaceful East Coast of the Malaysian peninsular, this retreat provides a true haven away from the troubles of everyday life. The waves of the South China Sea lap the shore of the resort's hideaway beach, whilst the Jara River weaves through the beautifully landscaped gardens to provide a feeling of true serenity.
The resort's connection with the natural environment is not only apparent from its idyllic position but also by activities that get to the heart of Malay culture. Many of these are expertly and engagingly presented by resident naturalist Captain Mokh. Whether it's cycling tours to local villages to catch an authentic glimpse of their way of life, or forest treks visiting local wildlife (like the Magpie Robin or the Large Water Monitor Lizard), the Captain will both entertain and educate.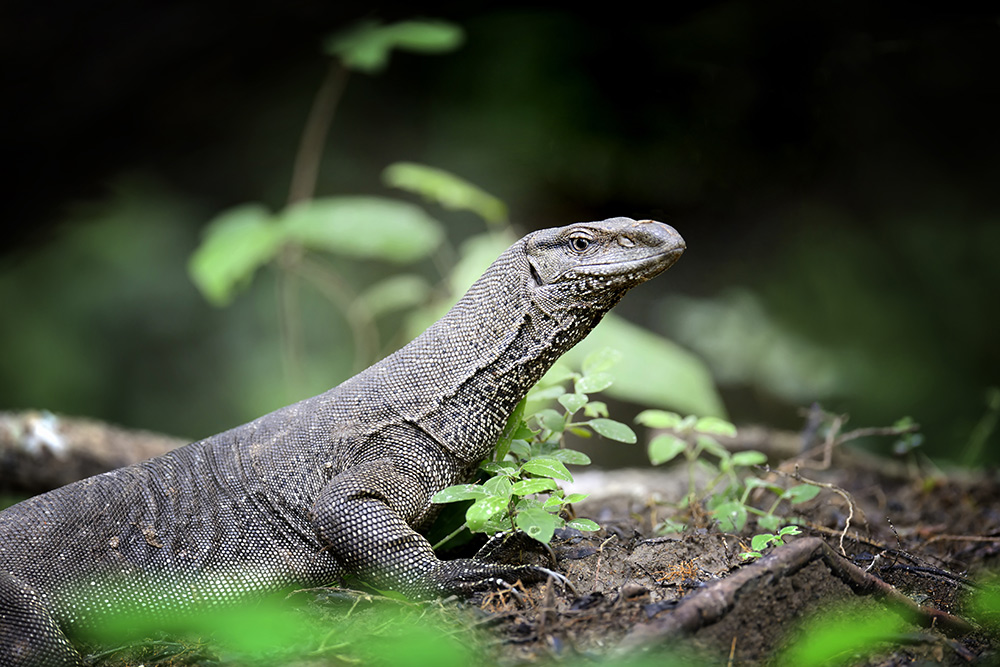 "My aim is to give our guests the opportunity to experience and observe village lifestyle in the very heartland of Malay culture on the East Coast."
Captain Mokh – Tanjong Jara Resort resident naturalist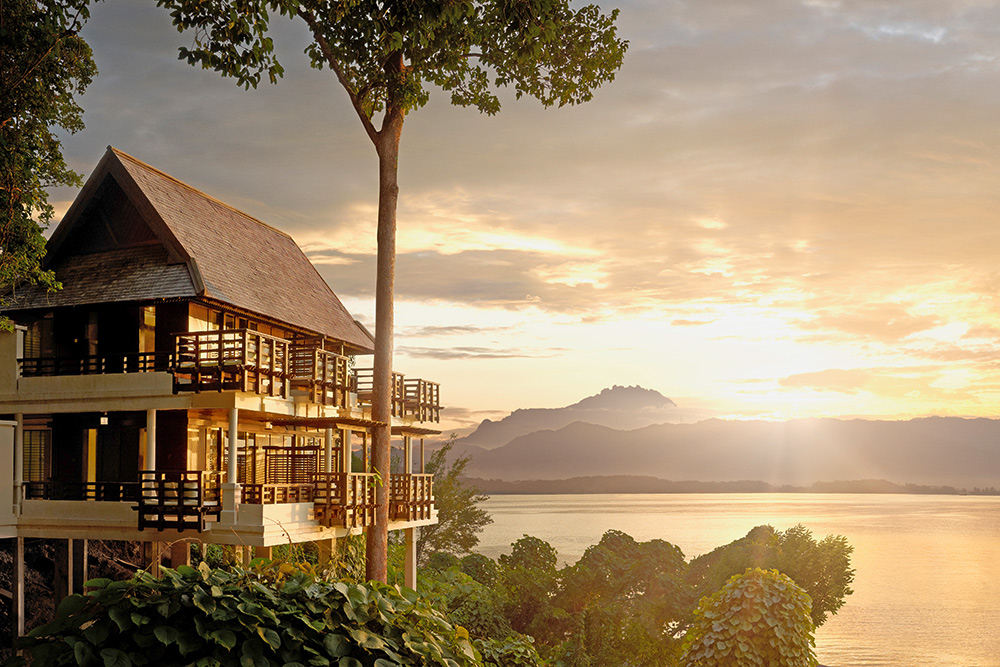 On the northern shores of tropical Borneo lies the natural wonder of Gaya Island. As part of Tunku Abdul Rahman National Park, the island is a unique mix of ancient rainforest, thick mangroves and protected coral reefs. The Gaya Island Resort, on the east coast of the island, is almost hidden amongst the jungle on gorgeous sandy Malohom Bay. Villas rest on the hillside peering out of the tree canopies, overlooking stunning Mount Kinabalu in the distance.
Borneo is known for its incredibly diverse wildlife and Gaya Island is no exception. From the endangered Proboscis Monkeys to the ubiquitous Macaques, the island's forest is bustling with life. However, the wildlife of the sea is taken just as seriously. Gaya Island Resort Marine Centre is dedicated to the conservation of the local reef and its inhabitants. Guests can take part in expeditions hosted by the resident marine biologist to learn more about life below the waves.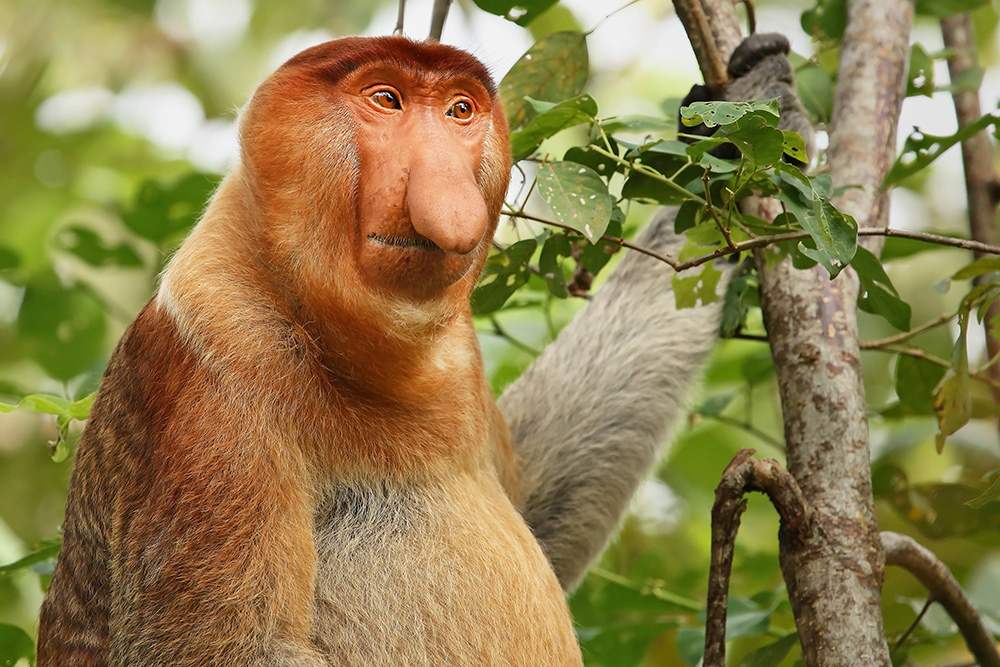 "We're here to educate our guests on the importance of coral conservation and to engage the local community in protecting our ocean environment."
Scott Mayback - Gaya Island Resort Marine Biologist
Travelling to these wonderful hideaways can be done through various routes, but taking your journey via the vibrant Malaysian capital of Kuala Lumpur is often the simplest, and most exciting, way of seeing these incredible resorts.
YTL Hotels offer a unique base to explore this culturally diverse city - The Majestic Hotel Kuala Lumpur. A colonial icon of Kuala Lumpur, The Majestic Hotel was originally opened in the 1930s, and although it has been extended and modernised, it still maintains its grand elegance and art-deco charm. It upholds its reputation with unparalleled service and classic style.