Explorer Simon Reeve, is not one to shy away from hard-hitting issues that impact our planet, people and wildlife. In this exclusive article, he chats to Managing Director of Governors' Camp, Dominic Grammaticas, about the impact of the pandemic on the Maasai Mara and how our tourist dollars help Kenya's wildlife reserves to thrive.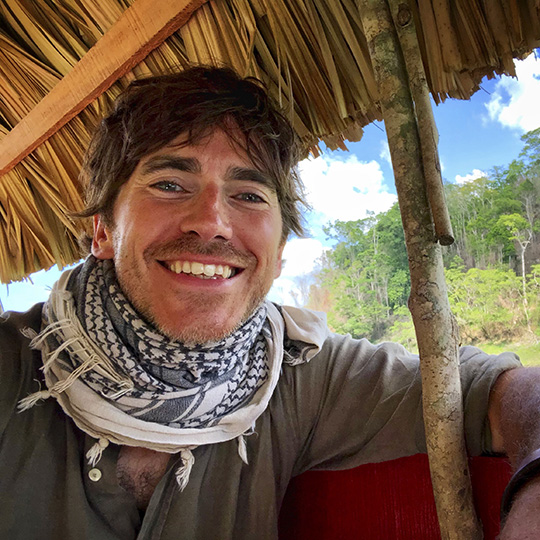 "It has been a strange time for the Marsh pride, Blossom, and the 'Tano Bora'. This collection of astonishing wildlife in Kenya's Maasai Mara National Reserve, specifically an extended family of lions, an inquisitive elephant, and a gang of four male cheetahs, could normally expect to see a healthy number of travellers watching them from a respectful distance while filling gigabytes of memory cards with thousands of glorious photographs.
But as the pandemic rumbles on, the number of tourist visitors to the Maasai Mara are still way down on a normal year.
Some observers have claimed this is good for wildlife, with fewer visitors leading to less pollution and disturbance. Actually, it is something of a disaster.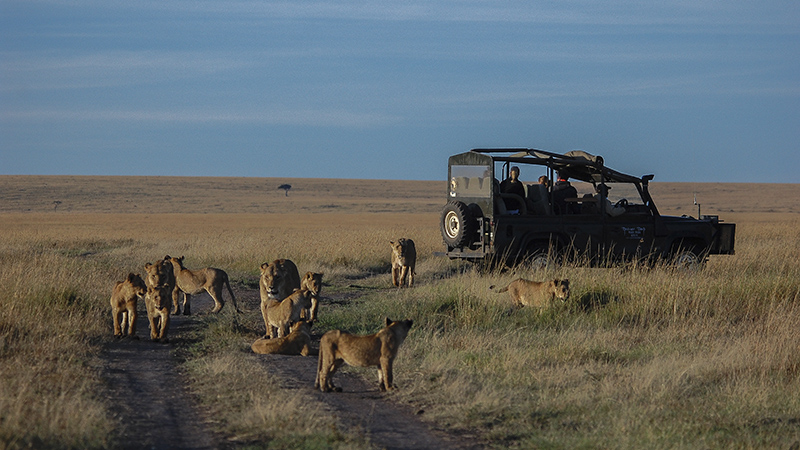 Protected areas like the Maasai Mara are one of the best chances we have to guard and shelter glorious animals, birds and plants. As an extinction crisis decimates much of the natural world, The Mara, and other National Parks, Reserves, and Marine Protected Areas in the sea, are all now vital Arks for wildlife.
But even an Ark needs money to survive, as do the people who live in them, work in them and protect them. Every time we visit these places, whether on a life-changing safari in Kenya or while snorkelling during a honeymoon in much of the Maldives, we pay an entrance fee that helps to fund the salaries of wildlife wardens and protection teams like anti-poaching patrols.
Yet during the pandemic, billions of dollars of critical tourism revenue has evaporated. This is having a huge impact on hotels, resorts, Arks and guesthouses. But it is also hammering the people and families who work in the tourism industry, the local communities in which they live, and the wildlife they collectively protect.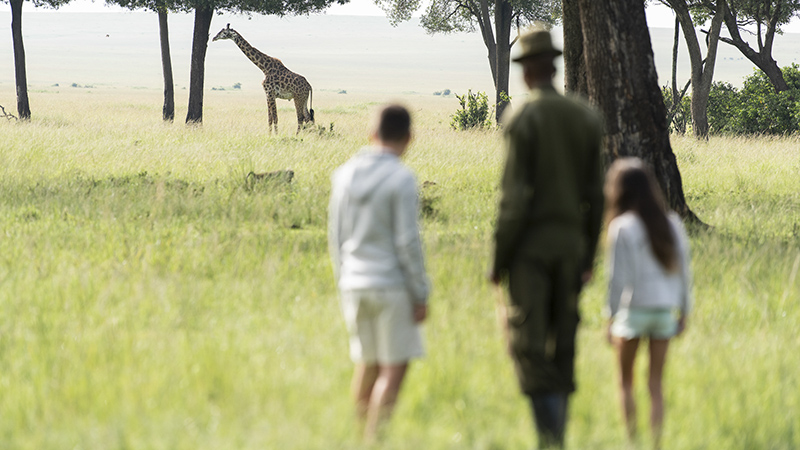 I have been lucky enough to visit the Maasai Mara. It was one of the most extraordinary experiences of my life. Hour after hour, and then day after day, I was stunned by wildlife that trotted, rocketed, sprawled and flew. It was close to a vision of the Garden of Eden, with an almost overwhelming display of filmable life.
For more than 40 years, Kuoni has been proud to send travellers to the legendary Governors' Camp in the Maasai Mara. Anyone who has seen the lush footage on programmes like Planet Earth Live, Dynasties or Big Cat Diary will have spotted the camp or its surroundings.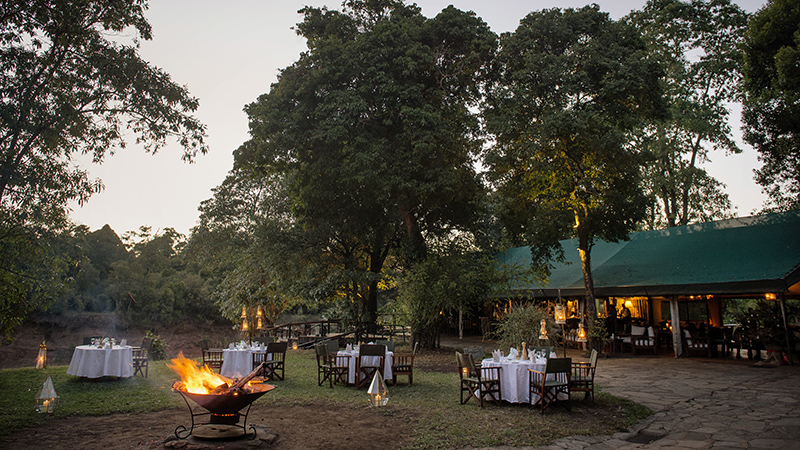 Dominic Grammaticas, the Managing Director of Governors', says tourism has always been affected by global challenges and issues. "But never before have we seen something on the scale of Covid," he says. "Whatever has come before, we have weathered. Covid has been different."
There is so much at stake. "It is not an exaggeration to say that we are at a critical point in the history of our planet if we are to preserve these habitats and the biodiversity they support," says Dominic. "Whilst wildlife in protected areas is safe, it's on the peripheries that it's under threat. We have a clear choice to make right now - act, preserve & restore, or fail to act and lose."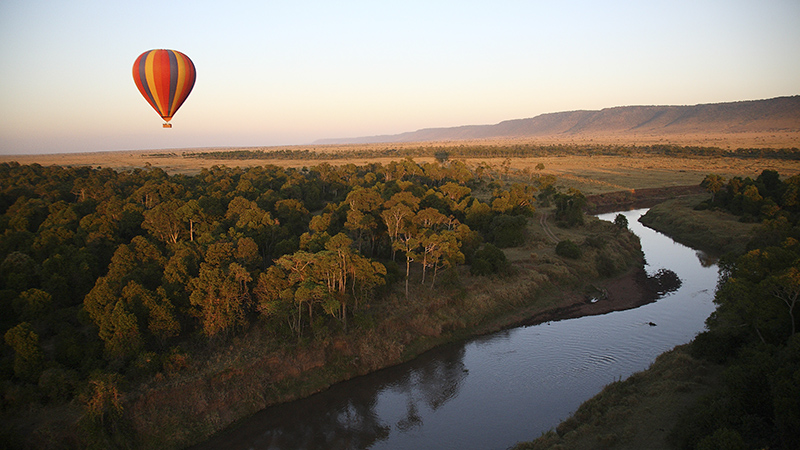 Like me, Dominic believes that tourism has a critical part to play in this process. "For all the issues it comes with, it is the only way to get money into these areas to motivate that habitat preservation. Don't forget, these are mostly remote, rural areas where, for the most part, the only alternative land use is agriculture of some type. So tourism gets money to these remote rural areas and supports the communities that live in and around them and motivates them to protect."
"The pandemic has created a host of unprecedented issues for the tourism industry in Kenya; these have in turn had serious knock-on effects for critical conservation work and communities," said Alisa Bowen, the conservation manager for Governors'. "Families literally struggled to put food on the table and hence we began to see an increase in illegal activities putting more and more pressure on natural resources."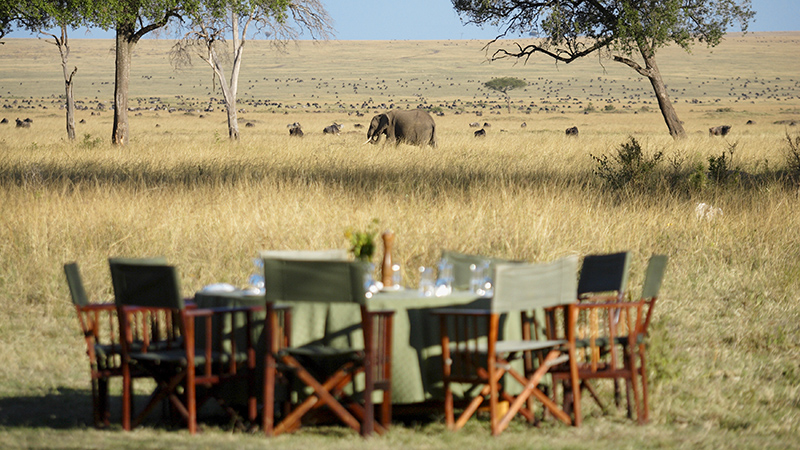 Governors' Camp is embedded in the local community. They have built primary school classrooms and helped to fund medical clinics. "During the pandemic, we've provided basic food supplies to local communities," said Alisa. "So far, we've shared more than 142 tons worth of food, which equates to around 30,000 lives positively impacted in Kenya alone."
What happens in the months to come could be critical for the Marsh pride and other wildlife in the Mara. Will tourists return to their safaris, funding conservation and communities?
Personally, I agree with Dominic, who says: "We need to encourage people to travel again; to recognise the beauty, excitement, liberation and fulfilment that comes from travel."
We also need to remember that tourism has a vital role to play in conservation, helping remote and rural communities to value and protect precious corners of the world, and stunning wildlife, which we all adore. Tourism and travel can help to protect and preserve. It is not something we, or wildlife, can afford to lose."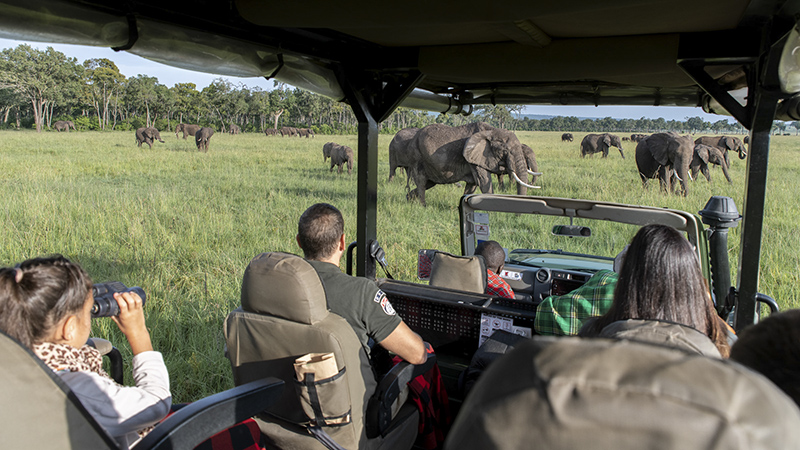 Inspired?
---
Kenya is open for tourism and the local communities and lodges can't wait to welcome you back. For an unforgettable safari, stay at Governors' Camp in the heart of the Maasai Mara, or view our Africa brochure to see our full range of wild stays and beach escapes. To read more about Simon's travels, check out our Simon Reeve hub.
This feature was published on 26th October 2021. The information within this feature is correct to the best of our knowledge at the time of print. Feature by Heather Flanagan.