The all-inclusive Diamonds Thudufushi and Diamonds Athuruga resorts in the Maldives both have stunning white-sand beaches, intimate dining experiences and gorgeous white water villas, but there are subtle differences that could help you choose one island over the other. We take a look at four key features.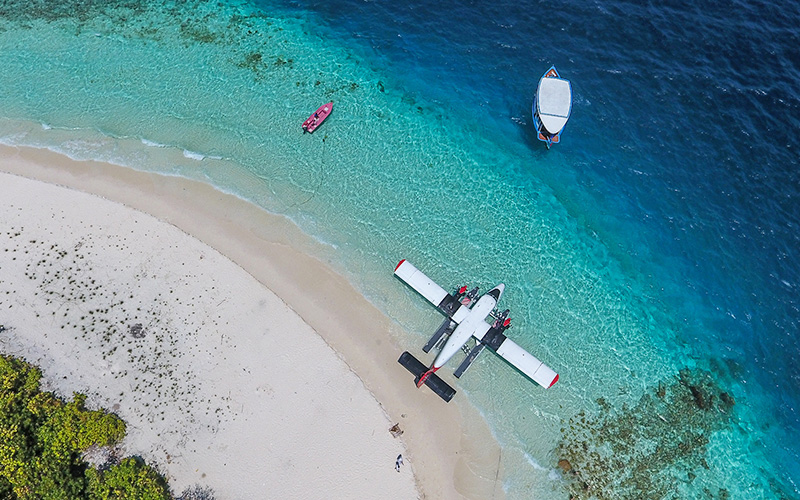 The vibe
Both of these small picture-perfect islands are pretty chilled, but Thudufushi has more of a laid-back atmosphere than Athuruga. It's popular with divers and thanks to its sociable nature is a great option for single travellers, too. Days here are particularly relaxed and you'll often spot guests playing games of beach volleyball with the staff. Athuruga is a little more cosmopolitan; smart with a barefoot-luxe vibe that makes it a popular choice with honeymooners.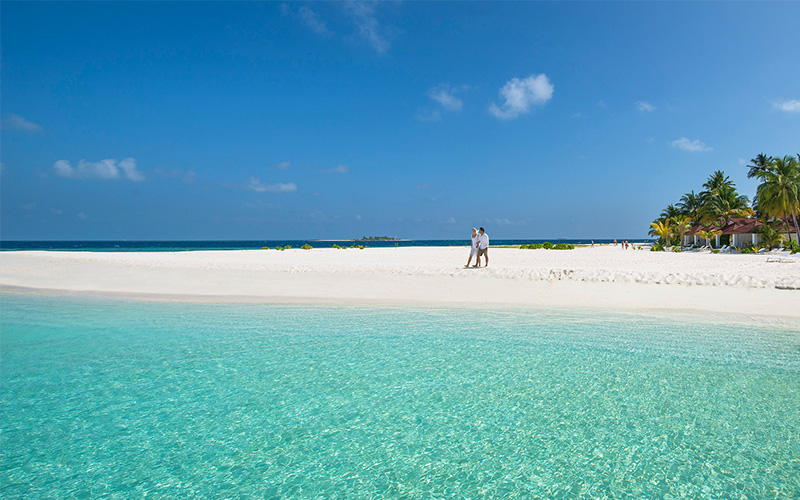 Snorkelling & diving
For keen snorkellers, Diamonds Athuruga has the edge. Its beautiful coral gardens with dedicated channels make for excellent snorkelling straight from the beach. The water here is much calmer and if you're snorkelling straight from your water villa, the water isn't as deep, so even less confident swimmers will feel comfortable. The best bit? We've spotted sharks, turtles, eels, eagle rays and plenty of psychedelic fish without even venturing beyond the house reef.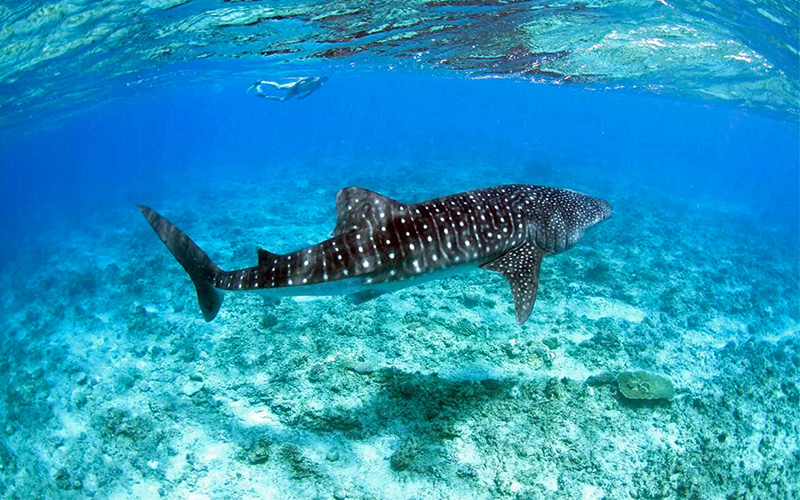 Snorkelling at Diamonds Thudufushi is still superb; it's just slightly more challenging with the current and is better suited to more experienced snorkellers. Where Thudufushi comes into its own is diving. Its location on the outer edge of the South Ari Atoll means you'll have easy access to some fantastic dive sites, where large marine life including dolphins can be spotted. Of course you can still dive at Athuruga, but it takes a little longer to reach the best dive sites.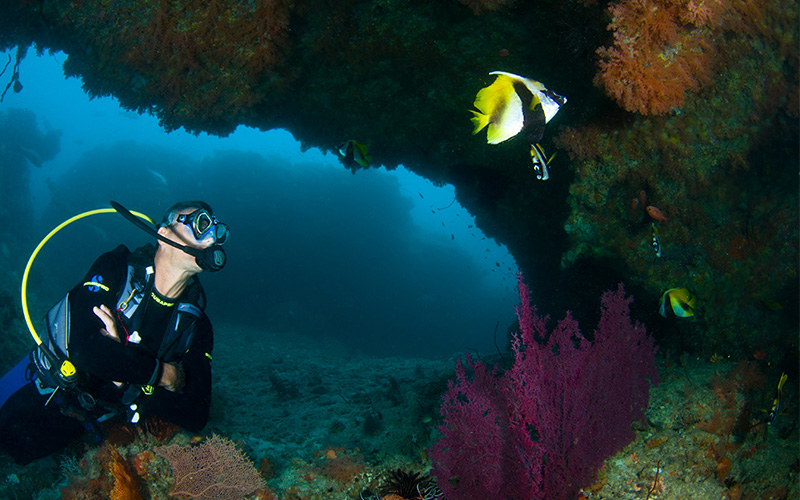 The all-inclusive package
The islands offer an identical all-inclusive package and it's a generous one. Enjoy meals at the main buffet restaurant (or the overwater restaurant for Water Villa guests); sip drinks including wine, beer and cocktails; and make the most of the fact that your minibar is refilled daily with water, soft drinks and beer. Stay in a Water Villa and you'll also have the benefit of free Wi-Fi in your villa, wine in your minibar and a selected sparkling wine menu. You can also pay extra to dine at the intimate Japanese restaurant, cultural Maldivian corner and romantic seafood grill – all available on both islands.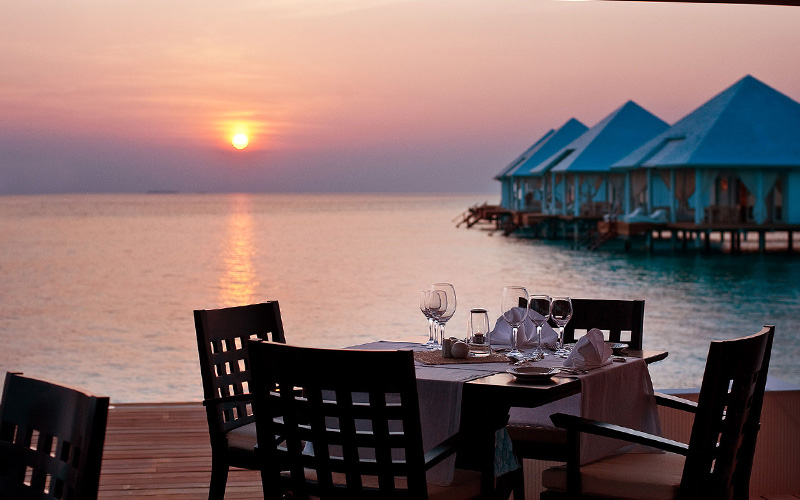 Five-star Water Villas
Both resorts have gorgeous white water villas that wouldn't look out of place in a White Company brochure. With a chic white colour scheme, custom-made rattan furniture and hand-made parquet floors, these villas have a real 'wow' factor and speak to anyone with a passion for clean design. It's also just a hop from your four-poster bed down a few steps into the warm lagoon. Differences between the villas on each island are minor. Diamond Athuruga's villas have a completely open deck with a central set of steps descending into the lagoon. Villas at Diamonds Thudufushi were built after Athuruga's and are slightly bigger, with a large enclosed deck area and steps at one side leading down into the water. There's the option to upgrade to a Jacuzzi Water Villa at Thudufushi, while Athuruga allows you to opt for a sunrise or sunset view.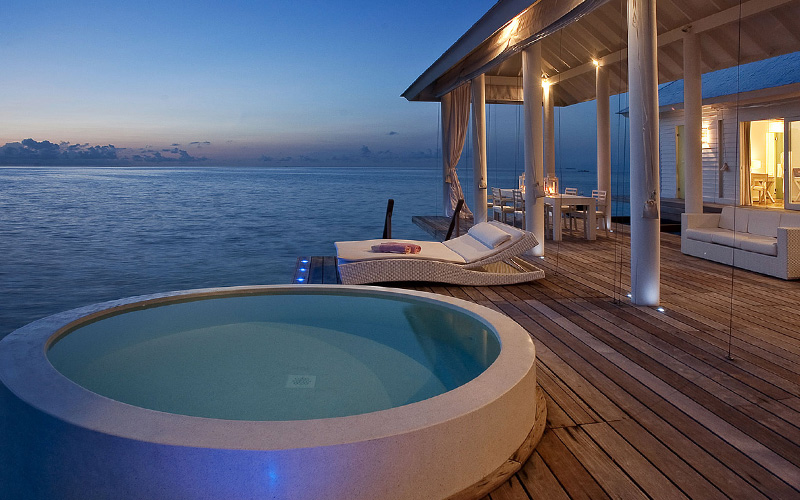 Inspired?
---
If you want to discover more, visit our Athuruga and Thudufushi resort pages, read our Indian Ocean brochure or chat to one of our Maldives experts who can share their first-hand experiences and recommendations.