Beverley Thomas, one of our Southern Africa experts, heads off on our Classic South Africa tour. This escorted small group tour is packed with stunning scenery, sociable dinners and many, many wine-tasting experiences…
It's fantastic exploring destinations independently but, with some destinations, you really do get more by having an expert guide by your side. Kuoni's Classic South Africa experience is an escorted small group tour, so I was looking forward to getting to know my guide and fellow travellers, having the opportunity to ask questions whenever they crop up and experiencing a calmer, more relaxed pace than I'd find on a large tour.
This is my first time in South Africa and I am met at the airport and taken to my Cape Town hotel, where I relax and get ready to meet my guide and group for dinner at the iconic Gold Restaurant in Cape Town. This is a real culinary experience with 14 courses, taking us from the cuisine of Table Mountain to Timbuktu. We listened to the hypnotic beats of the djembe drums, watched dancers and enjoyed the amazing food. Each dish had a history, explained to us by the staff, and it was a great chance to break the ice and have a relaxed evening.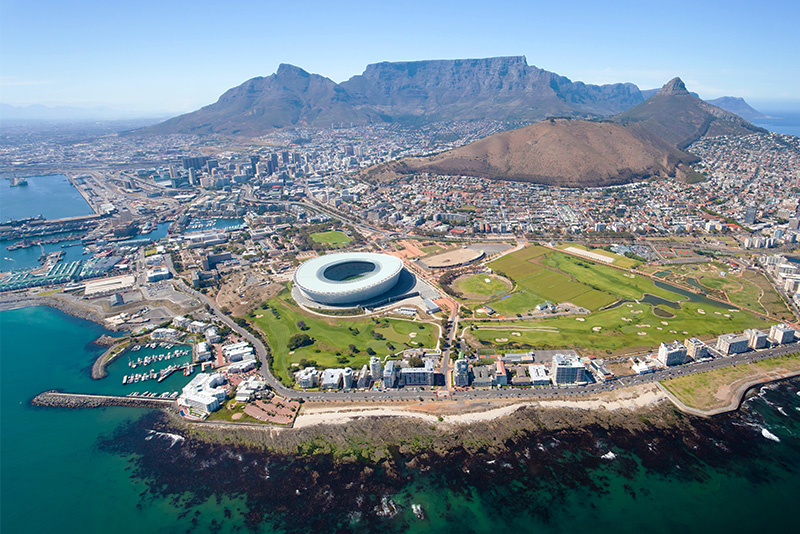 In the morning, we set out to explore the Cape Peninsula. We took the cable car to the top of Table Mountain and admired the incredible views over the city. We got to see endearing penguins waddling around Boulders Beach and, at the end of the day, we were at Cape Point watching the most awe-inspiring sunset. By the time we returned to our hotel, our little group of six was already firm friends and we knew that our tour guide was going to make this a very special trip for us all.
While in Cape Town, we toured Robben Island and this proved to be a very emotional trip. I'd advise anyone who is visiting Cape Town to do this. The island has a fascinating history, aside from the prison. There is still a resident population, including some of the prisoners from Nelson Mandela's time here who now act as guides. In the afternoon, we strolled around Cape Town's waterfront and gazed longingly at the beautiful diamonds and tanzanite on sale in the jewellery shops. I could easily go back to Cape Town and spend a week or more, the people are so lovely and welcoming and the prices are so good. You can have top food and wine for a very reasonable cost.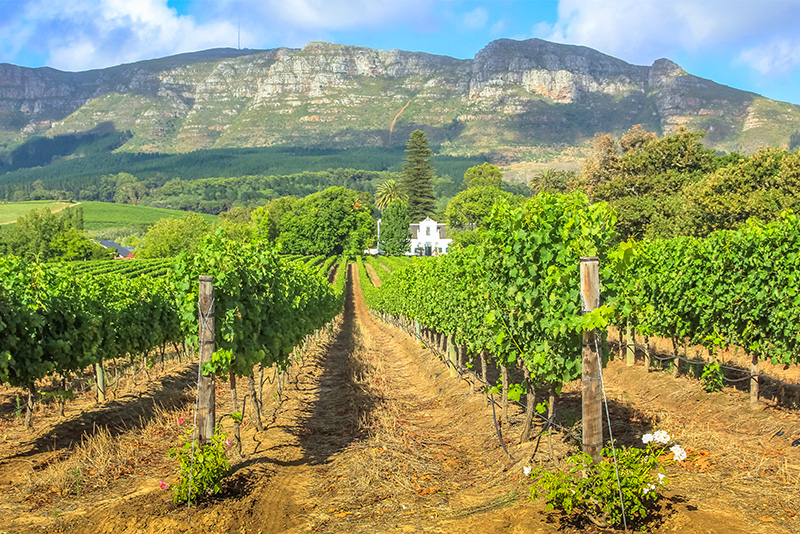 We moved on to Stellenbosch for the serious part of our trip – wine tasting. A lot of people like to self-drive through the Winelands, but if you can't drive or don't wish to, then it's definitely worth doing a tour so that someone else can take the wheel and you can just keep on trying the wine and cheese! We also visited Franschhoek and jumped on their famous Franschhoek Wine Tram, which travels through incredible scenery and stops at different vineyards en route. We hopped on and off for wine-tasting and cellar tours, which was all very civilised.
After two full days of wine tasting, we drove on Route 62 through fabulous scenery towards Oudtshoorn. We stopped at Kurusa winery en-route for wine tasting and a tapas lunch in a beautiful setting overlooking the Swartberg Mountains. We also got to visit the fabulous Cango Caves, with its crystal curtains and flowstone formations. The beauty of the caves is breathtaking and the caves and walkways are high, so it didn't feel claustrophobic.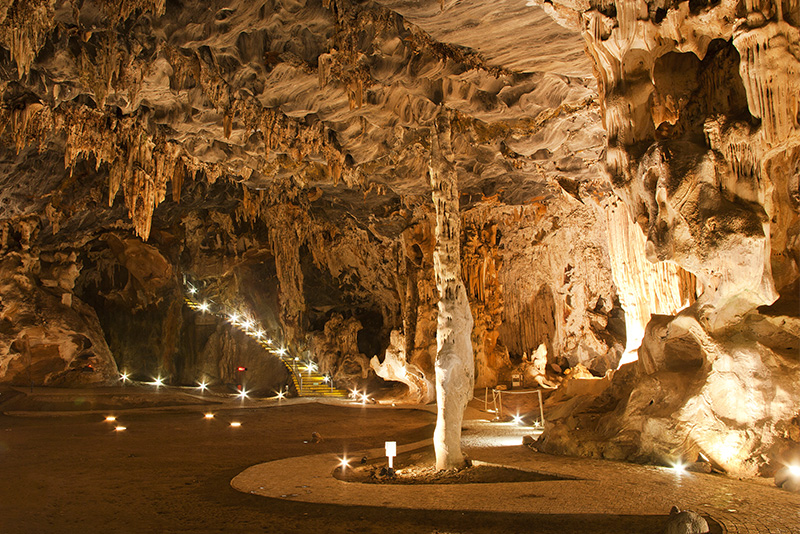 The next day we visited the CP Nel Museum in Oudtshoorn to learn about the history of ostrich farms and walked along the town's main street to see the homes that the ostrich farmers had built. At one time, the feathers were worth more than their weight in gold and their homes are so magnificent they're called 'feather palaces'. We travelled over the Outeniqua Pass and arrived in the beautiful town of Knysna, surrounded by forests, tranquil lakes and golden beaches. Right in the middle of the Garden Route, Knysna has lots of shops and restaurants in a lovely waterfront setting. The entry to the harbour is between two natural cliffs called the Knysna Heads. It is one of the most dangerous harbour entrances in the world and, during a Featherbed Eco Experience, we got to climb right to the top of the rock outcrop at the side of the harbour entrance and look down at the treacherous water below. It was the most amazing sight.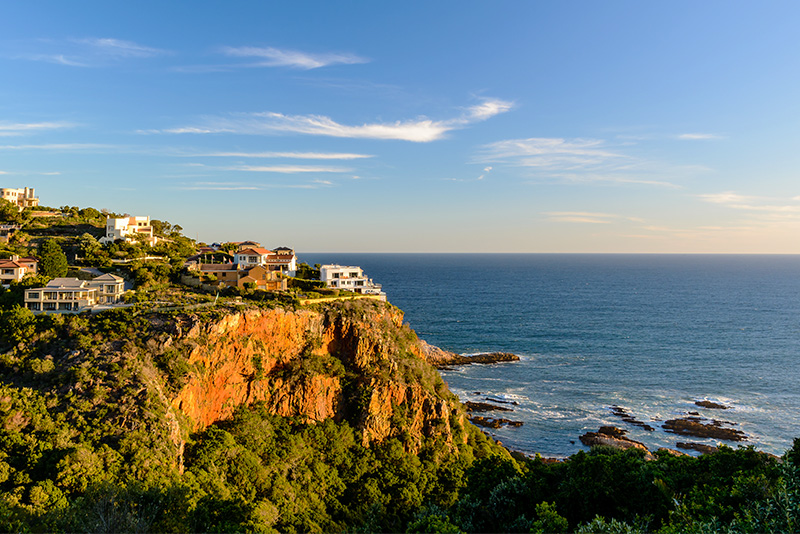 The tour continues to Port Elizabeth, via the incredible seascapes of Tsitsikamma National Park, where I said goodbye to my group. You can either fly home from here or add on a few days in one of the Eastern Cape Game Reserves, adding a safari experience to really top off the experience.
This was my first experience of a group tour and I have to say the companionship of the others and being part of a group made the whole thing so much better. We laughed so much and became such good friends. What a fabulous country with lovely people and great food and wine. I would return to South Africa tomorrow if I could.
Inspired?
---
If you want to create your own South Africa family adventure, discover more with our Africa brochure or chat to one of our South Africa experts who can share their first-hand experiences and recommendations.