Kuoni's Katy Ward reveals how the buzz and excitement of Manhattan keeps you coming back for more.
As I crossed the Queensboro Bridge into Manhattan, the sun glinted off the traffic snaking its way into the city and the towering skyscrapers that form its famous skyline came into view. The scenic aerial tram that whisks tourists from Manhattan to Roosevelt Island glided past and the city's instantly recognisable yellow cabs tooted their horns as they weaved their way through the morning rush hour.
"the buzz of the city casts a spell over you
and keeps you coming
back for more."
Katy Ward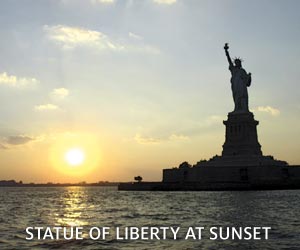 As soon as I stepped out onto the streets of Manhattan I instantly felt as though I had entered a film set and half expected to see Carrie Bradshaw running past in sky-high heels or Spiderman swinging between the skyscrapers. I had to remind myself to look where I was going as it is tempting to keep your gaze upwards as you marvel at all of the tall buildings and famous sights.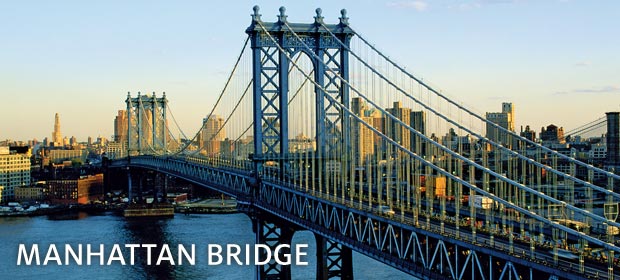 The city is easy to explore by foot with the option of riding the rattling subway or hailing one of the iconic cabs when you start to flag. For people with no sense of direction (like me!), it is the perfect place to roam freely without the fear of getting lost as the streets are numbered and laid out in a grid so you can always find your way back to your hotel. There are so many things to see and do that it can be difficult to know where to begin. It's worthwhile having a rough itinerary to ensure that you don't miss your must-see places and then enjoy the rest of your time exploring the city at leisure.
New York offers a tempting array of dining opportunities and some of the best places are often tucked away from the tourist spots. Bread – a modern little restaurant away from the touristy strip of Little Italy is a great spot for lunch. The popular bakery Magnolia on 6th Avenue offers irresistible cupcakes whilst the Bouchon Bakery serves delicious flaky pastries at Columbus Circle overlooking Central Park.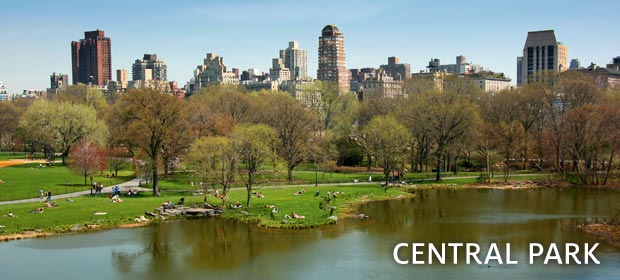 Central Park is one of my favourite places in the city and you could easily spend a day exploring the park by foot or bike. After spending a few days in a hectic whirlwind of shopping and sight-seeing, this beautiful park offers a welcome breather and chance to reconnect with nature. The 843-acre urban oasis encompasses gardens, woodland and lakes as well as pretty bridges, an ice-rink, zoo, swimming pool, cafes and even a castle. A horse-drawn carriage is a lovely way to discover the beauty of the park but it can be quite pricey so, with aching feet, I opted for a guided pedicab ride from Columbus Circle. Our whistle-stop tour included visits to the pretty Bethesda Fountain, Bow Bridge, Cherry Hill – where the cherry blossom trees provided a lovely backdrop for photos, Strawberry Fields – the John Lennon memorial, and Dakota Apartments – his former home and the infamous site of his assassination.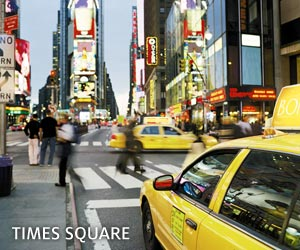 "That is the magic of New York; there is always something new to discover."
Katy Ward

Tourists flock to Times Square to see the famous neon lights and giant billboards. This crowded spot is best seen at night and has a frenetic pace so keep hold of your purses and wallets. Prepare to be accosted by chatty ticket touts and be friendly but firm in order to make a quick getaway. Check out big-named stores including Toys R Us – complete with an indoor ferris wheel, M&M World and Forever 21 – where you can stand outside and snap yourself on the big screen that displays a live feed of the street. Times Square also has excellent people-watching potential as it attracts its fair share of quirky characters such as the famous Naked Cowboy, a street performer who plays guitar and sings and wears pants (thankfully!) complete with a Stetson and cowboy boots!
In an attempt to avoid the crowds and admire the city's glittering skyline at its best, I experienced the dizzying heights of this landmark just after midnight and only had to queue for five minutes before heading to the observation deck on the 86th floor. Surveying the twinkling city spread out for miles below was incredible and the coin-operated binoculars were great for getting a closer look at some of the surrounding buildings (and spying on people in rooftop bars and gardens!) Vertigo sufferers should avoid getting too close to edge and looking directly down as just a quick peek over the edge made my stomach lurch and knees shake but the lights had a hypnotic effect and I found it hard to look away.
A trip to New York wouldn't be complete without hunting down some bargains and it's wise to allow plenty of room in your suitcase for purchases. Numerous department stores include Macy's on 34th Street and Broadway – which is very affordable and Bloomingdales which is more high end. Discount store Century 21 in Lower Manhattan offers great bargains and there are also many familiar high street names from the UK such as H&M, Top Shop and Zara as well as the famous exclusive stores that line Fifth Avenue including Tiffany & Co, Prada and Louis Vuitton. Sephora is an emporium of make-up and beauty products that is great for stocking up on treats or girlie gifts whilst The Disney Store in Times Square is the perfect place to shop for toys and enjoy great savings.
I have been lucky enough to visit this iconic city twice already but I still have a long to-do list of attractions and experiences which gives me the perfect excuse to return. That is the magic of New York; there is always something new to discover and even when you exhaust the list of major attractions, the buzz of the city casts a spell over you and keeps you coming back for more.
Inspired?
---
Sensational attractions, outstanding entertainment, world class shopping and tempting cuisine.