Many would believe that in the Caribbean there's little more to take photos of than beaches and sunsets. But look at little closer and you'll find there are plenty of landscapes and cultures to capture – some obvious and others a little less so.
Our Caribbean Travel Experts share some of their favourite spots to whip out their camera and secure that perfect shot...
The Pitons, St Lucia
St Lucia is one of the Caribbean's most scenically spectacular islands with forest clad mountains and stunning coastlines. The most iconic landscape is undoubtedly the twin peaks of the Pitons – Petite Piton and Gros Piton. You can get scores of shots of these two volcanic plugs whether you're along the coast, on the water or, if you're lucky enough to be staying at Jade Mountain, from your own suite.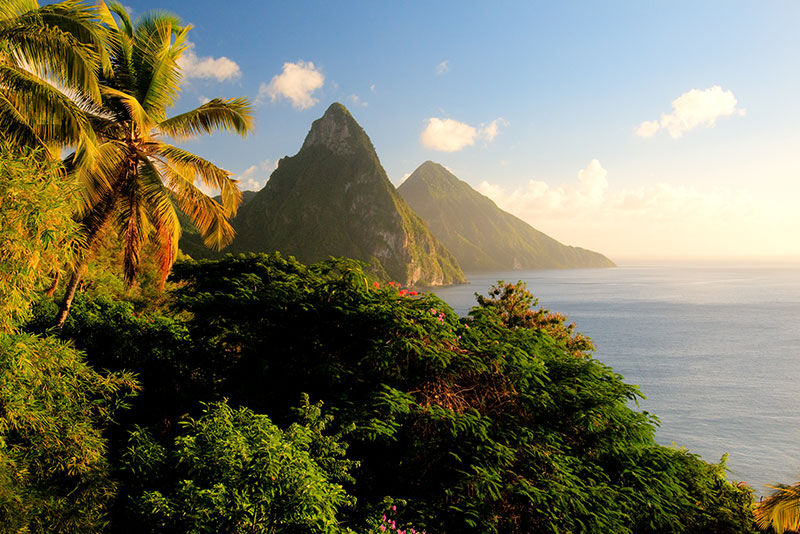 Devil's Bridge, Antigua
Antigua might be known for its 365 beaches but it's the remote north-eastern point that's popular with photographers. Devil's Bridge is a natural rock arch that's surrounded by natural blowholes; timing is everything as waves that are blown by the trade winds cause great plumes of water to shoot up in the air!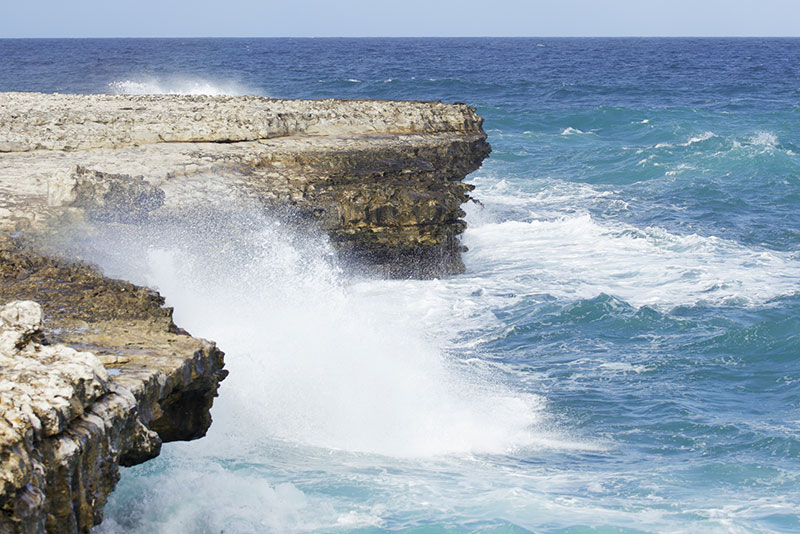 Old Havana, Cuba
With its crumbling colonial buildings, classic American cars and unique culture, Old Havana is a photographer's dream. Around each corner there's a different view and you can really sense that it's a very special place. This is something that's definitely reflected through the lens! It's also one of the best places to take photos of people too – these will definitely be images that hold an interesting story or two.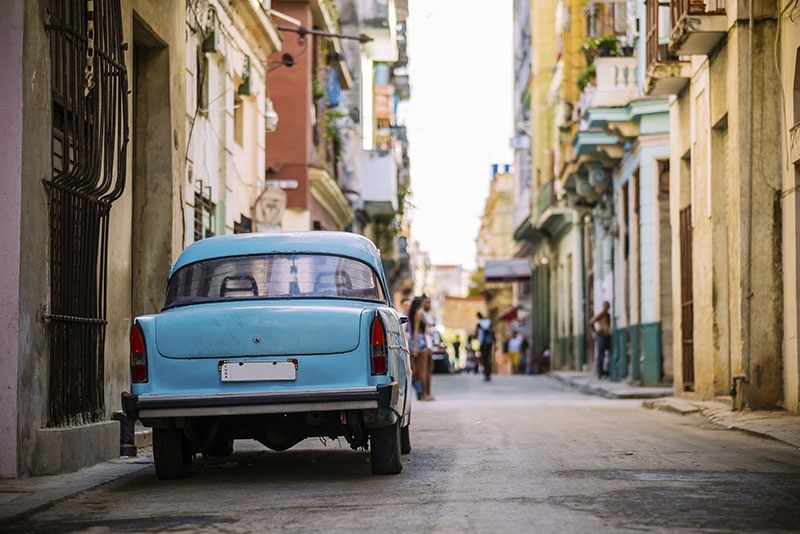 Tulum, Mexico
Three things about Mexico's Yucatan Peninsula really stand out – the white-sand beaches, turquoise sea and its Mayan ruins. At Tulum you have all three in once place. The cliff-top ruins backed by the Caribbean Sea make for a fantastic image; there are many perspectives and angles to capture here too.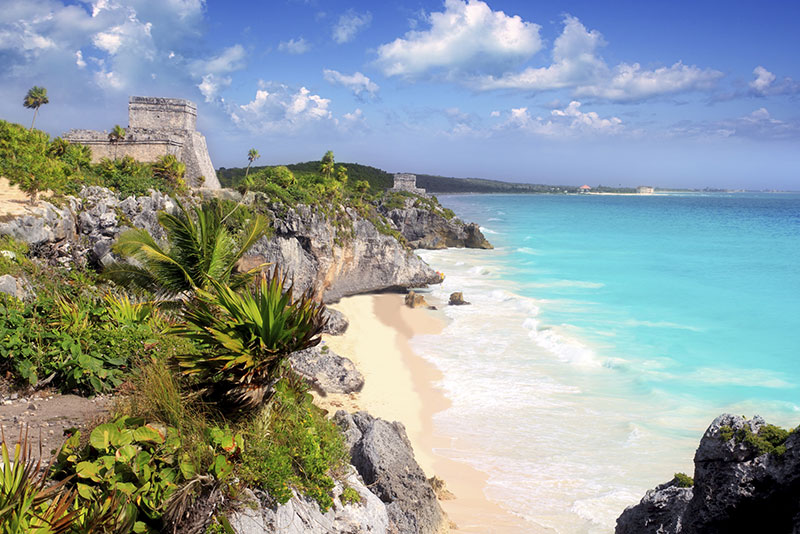 Bathsheba, Barbados
While the waters of the west and south coasts of Barbados tend to be relatively calm, the east coast – facing the Atlantic Ocean – is more rugged and wild. The village of Bathsheba and its beach are a popular spot to watch the waves rolling in as well as see and capture on film rocks that have been sculpted by the sea. It's also a great place to capture one of the Caribbean's most beautiful sunsets.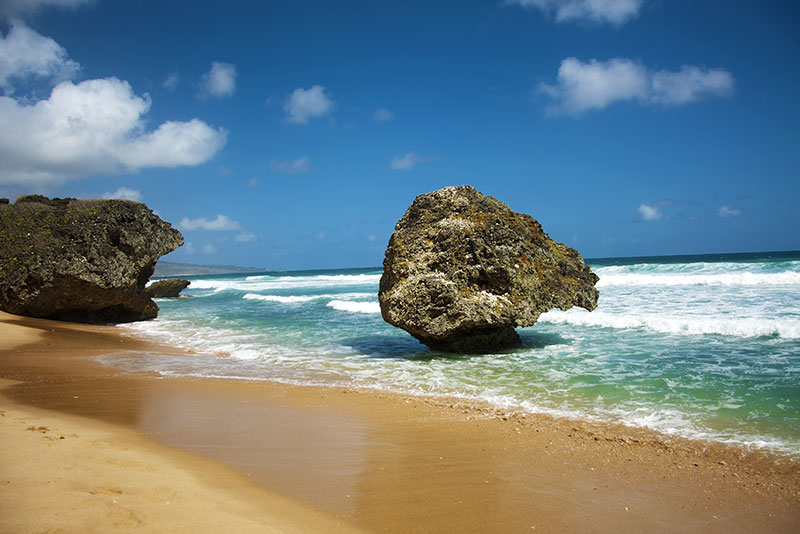 Brimstone Hill Fortress, St Kitts
What made this setting the perfect position for a defensive fort over 300 years ago makes it a great spot for panoramic views and photography today. On a clear, sunny day in St Kitts you can wander through the fortress ruins and enjoy the views out over the island's green interior, its west coast and often as far as the small Dutch island of Sint Eustatius. For serious photographers a wide angle lens is a must!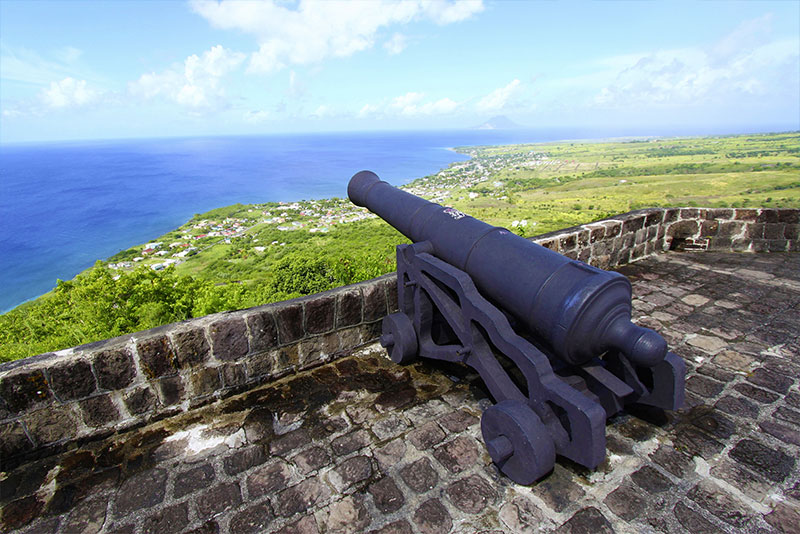 Underwater in Tobago Cays Marine Park, the Grenadines
We love the vibrancy of the Caribbean's underwater world and you can get some great shots with just a simple underwater camera - we recommend snapping a few wildlife shots in particular. The Tobago Cays Marine Park is commonly listed as one of the best places in the Caribbean to snorkel and it's not far from our featured Grenadines resort, Palm Island. A shot of a green, hawksbill or leatherback turtle is definitely one for the holiday photo album.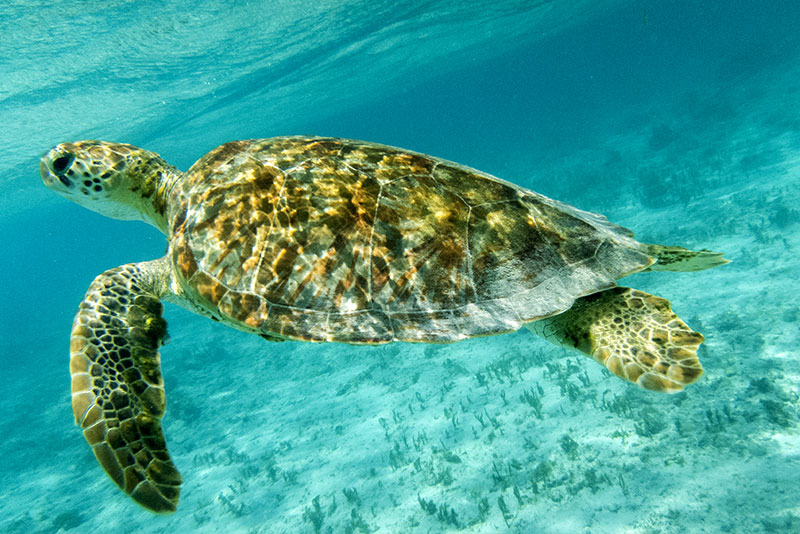 Great Etang National Park, Grenada
You may have to do a little uphill hiking to reach one of Grenada's stunning waterfalls but it's definitely well worth the effort to get that perfect shot. For those with the right kit it's a great place to play around with your shutter speed. The hike will take you through Grenada's beautiful rainforests, which are home to many exotic bird species – great for honing those wildlife photography skills too.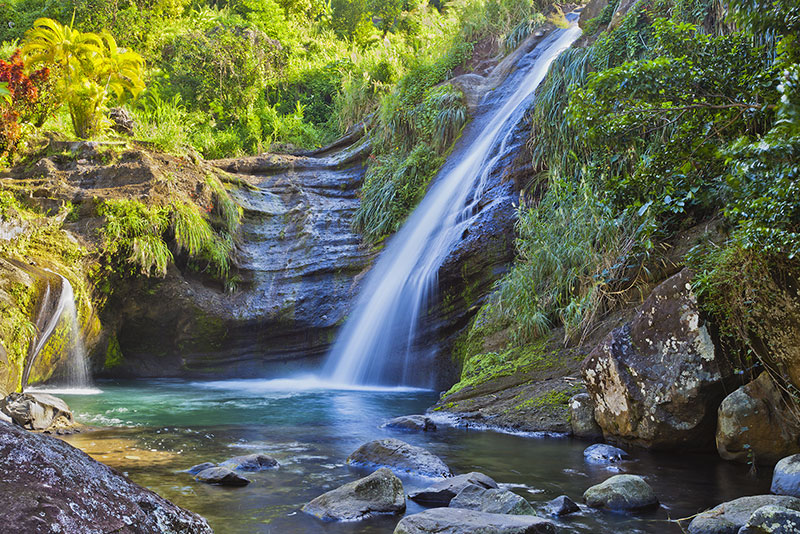 Inspired?
---
If you've been tempted to practice your photography skills on one of the Caribbean's picturesque islands, then take a look at what we have to offer for your next escape.