A country built upon the idea of an island paradise, Bali creates a unique impression that will leave you in a state of serenity and peacefulness long after you've left.
This tropical island may have beautiful beaches but it also has a lot more to offer, including a few of these cultural treasures…
1. Tanah Lot Temple
One of Bali's most iconic sights, this temple is precariously situated on top of a large rock surrounded by the sea. This temple is perfectly placed as it pays homage to the guardian spirits of the sea. Visit the onshore site and spot as many smaller shrines as you can.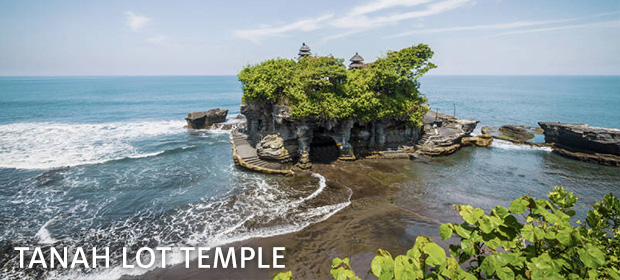 2. Pura Ulun Danu Bratan
This picturesque sight is a well-known temple complex situated on Beratan Lake in central Bali. This source temple is perfect for taking scenic photos as the smooth, reflective surface of the lake reflects the temple, giving it an almost float-like impression with the Bedugul region mountain ranges behind it.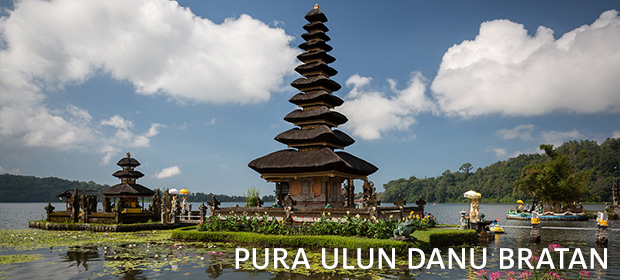 3. Nusa Dua
An idyllic place for honeymooners, the white sands and shallow waters of Nusa Dua are perfect for relaxing and enjoying a refreshing cocktail on your own daybed. Surrounded by 5* resorts, if you ever wanted to enjoy an afternoon of renowned Balinese spa treatments, they're only metres away.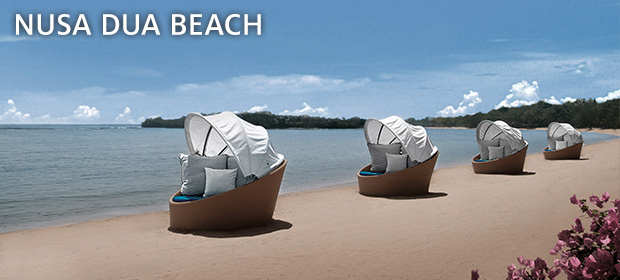 4. Mount Agung
This stratovolcano is known as being the highest point in Bali; it dominates its surroundings and is ideal for those wanting a challenging hike. We recommend doing so in the hours before the sun sets as it makes for an unmissable photo opportunity.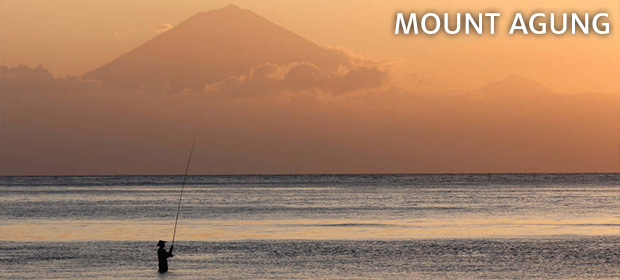 5. Tegallalang Rice Terraces
Famous for its expansive rice terraces, Ubud is laden with paddy fields and breathtaking vantage points, ideal for taking a few photos. Along the road of Tegallalang you'll also find roadside art stalls well worth a peek for a few meaningful souvenirs.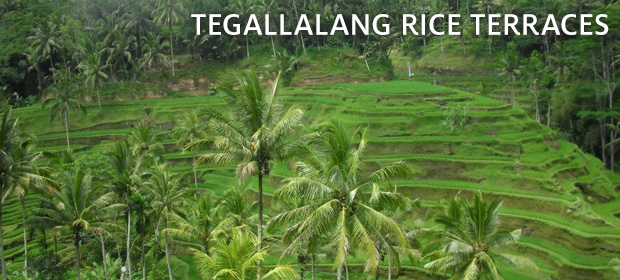 6. Ubud Monkey Forest
On the fringes of Ubud, spend a day at Ubud Monkey Forest and see how many cheeky grey long-tailed macaques you can find. As well as a must-see attraction, this forest is also home to a scientific research centre and spiritual temples sanctified by local villagers.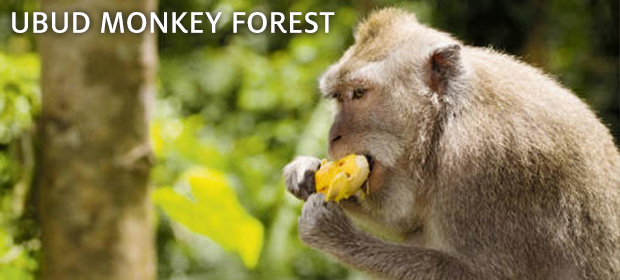 7. Goa Gajah
Goa Gajah, also known as 'the Elephant Cave' is an archaeological site of great historical value located on the edge of Bedulu Village. You'll need an hour or two to marvel at the detailed rock-wall carvings, serene meditational cave and comforting bathing fountains.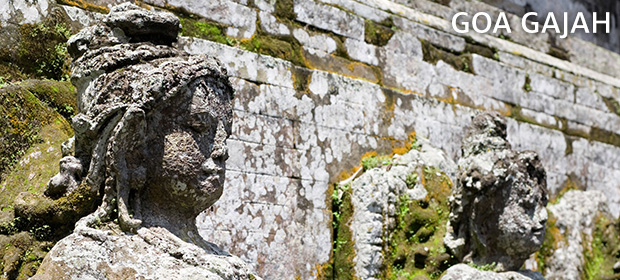 8. Uluwatu Temple
Another of Bali's sea temples, this cliff-edge sight offers one of the most spectacular sunsets in Bali. When the sun has gone down, you'll find an amphitheatre close by where you can watch sunset Kecak fire and trance dancers.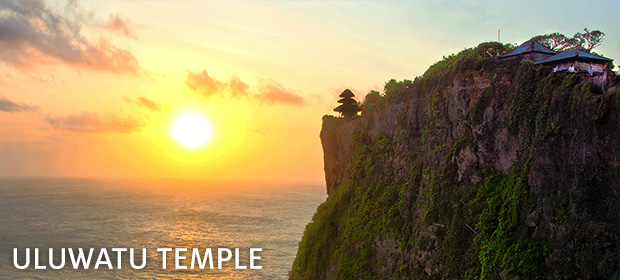 9. Besakih Temple
Often called Bali's 'mother temple', Besakih Temple sits on the slopes of Mount Agung at 1000m. It is the largest of all the temples in Bali and has three main temples dedicated to Shiva, Brahma and Vishnu and eighteen separate sanctuaries belonging to difference caste groups.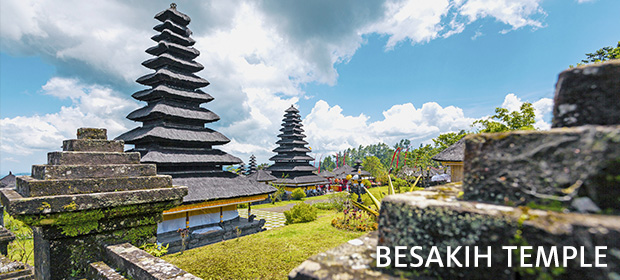 10. Rice Fields of Tirta Gangga
A serene retreat in the east Bali, the village of Tirta Gangga is home to some of the most beautiful landscapes in Bali. Hire a local guide and stroll for a few hours taking in the cascading hillside, luscious paddy fields and numerous, authentic local villages.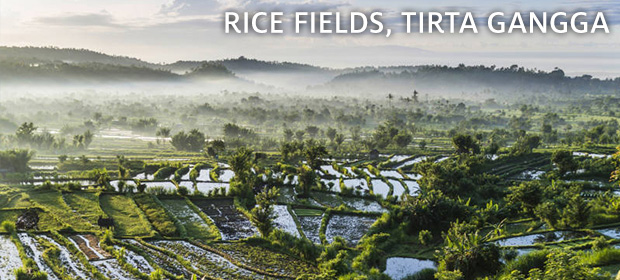 11. Kertha Gosa Floating Palace
Based in Semarapura, one of Bali's top tourist destinations, you'll find this exquisite floating palace. It remains as one of the most beautiful buildings in Bali where jurisdiction used to be handed out to lawbreakers during the Dutch colonial period. The aim of this building was to inspire the criminals to change their life around and do well after visiting.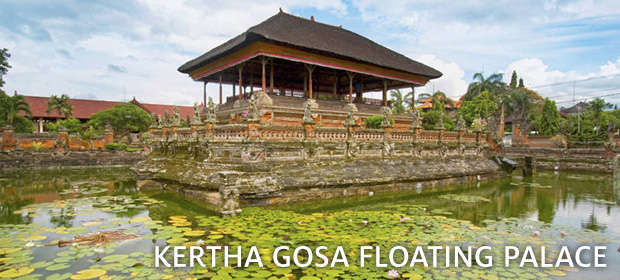 12. Balinese dancing
A good way to get a quick fix of Balinese culture is to see an incredibly intricate and slow moving Balinese dance. Ubud is home to many of these dance groups; we recommend visiting the 16th century Ubud Palace for an evening well spent.