Don't be fooled into thinking Miami is all about the party. Ellen Simpson spends a few days discovering Miami's local hang-outs.
If you're in Miami at a weekend, hang out around the quieter end of South Beach from 5th Ave near the lifeguard station. You'll need to stay until around six in the evening but you'll be treated to people drumming, which was fun to watch, as well as a yoga class which you can get involved in.
To eat, visit Norkies Rotisserie & Grill on Espagnola and Washington; cheap and simple Peruvian rotisserie chicken, rice, black beans and plaintain but very tasty. Also try Sultan's Mediterranean on 19th and Collins, apparently it's Kourtney Kardashian's favourite restaurant! We had delicious homemade hummus with fluffy bread and gyros – meat or falafel, tomato and onions, wrapped in fluffy bread with yoghurt dressing.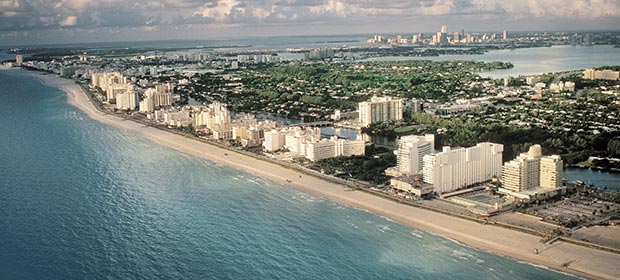 We enjoyed a delicious lunch on the cool terrace at The Dutch at the W South Beach hotel, tasting cornbread which I have always wanted to try. News Cafe on Ocean Drive is awesome for breakfast – or any time of the day – to watch the world go by. Order the Miami Vice frozen cocktail and take home a complimentary News Cafe cocktail cup. Shopping in Miami is brilliant. Take lots of cash or your credit card! In Miami itself, the best shopping can be found on Lincoln and Collins. Lincoln Mall is a pedestrianised street with plenty of shops and cafes.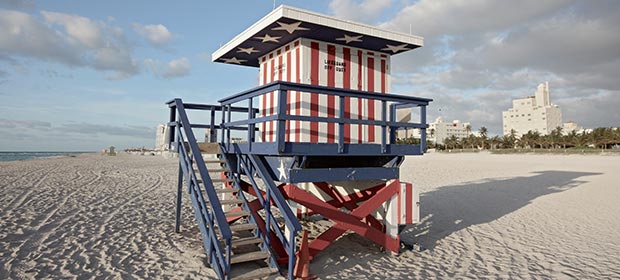 Outside of Miami, I found the best shopping to be at Aventura Mall, an hour's bus ride away, but very worth it. You can get the S or the 120 from Lincoln. You can find shops such as Abercrombie & Fitch, Victoria's Secret, Calvin Klein, Hugo Boss and Sephora.
I'd recommend taking the Art Deco walking tour from the Art Deco welcome centre on Ocean Drive. It costs $20 and is well worth it to learn about the architecture of Miami and the history of the city, which was an army training base for the Second World War.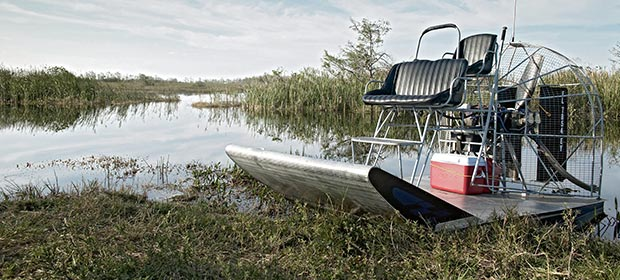 If you want to venture slightly further afield, the Everglades are worth a visit. You can do a half day trip and take an airboat ride through the swamp, searching for alligators and other wildlife.
Inspired?
---
Soak up the South Beach lifestyle, dine on 'Floribbean' cuisine and explore Downtown Miami.