Often overlooked as a quick stopover destination, there is so much more to Singapore than shopping and a Singapore Sling. You can taste an edible rain cloud, enjoy Michelin-starred food for less than £3 and discover a vivid street art scene. Stay longer in Singapore on the way to destinations such as Bali, Australia and Koh Samui to really get to grips with the city's culture, character and incredible cuisine.
It's a city… in a garden
There's a reason why Singapore is known as the City in a Garden. The city's skyscrapers are surrounded by gardens, parks and nature reserves that are rich in bio-diversity. A must-visit is the Singapore Botanic Gardens, which is a few minutes away from Orchard Road's buzzing shopping district and is now a UNESCO World Heritage Site - Singapore's first. For a futuristic taste of conservation, head to Gardens by the Bay. This is where you'll find one of the world's largest greenhouses (you'll be surrounded by spring flowers year-round), a cloud forest veiled in mist and the OCBC Skyway. At 22 metres high, this aerial walkway has some of the best views of the gardens and Marina Bay skyline.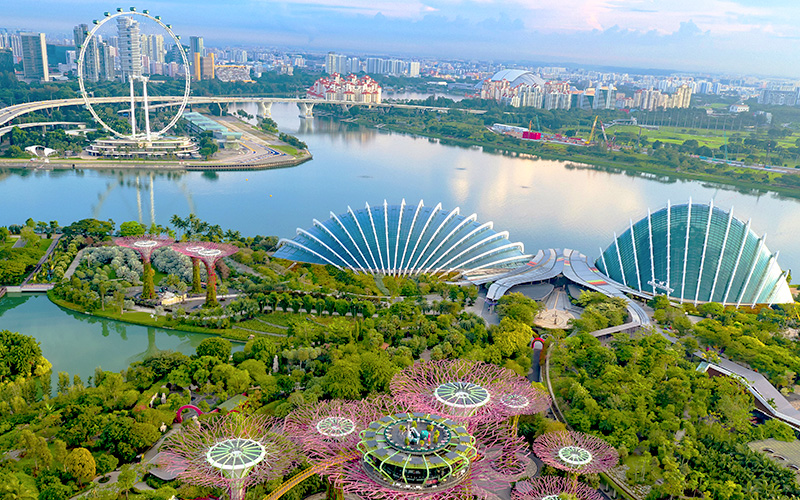 There are so many islands to explore
Singapore is not just one island, its 63 islands, so venture out and explore. For an unspoilt, rustic slice of how Singapore used to be, visit Pulau Ubin. A 10-minute bumboat ride from Changi Point Ferry Terminal on the mainland will take you back in time to this slow-paced island where less than 100 villagers still live. Expect gravel roads, forests and unusual wildlife – the Chek Jawa Wetlands on the island are home to sea hares, sea squirts and sand dollars. You can rent a bicycle or stroll down the kilometre-long boardwalk in search of mangrove-dwelling fiddler crabs.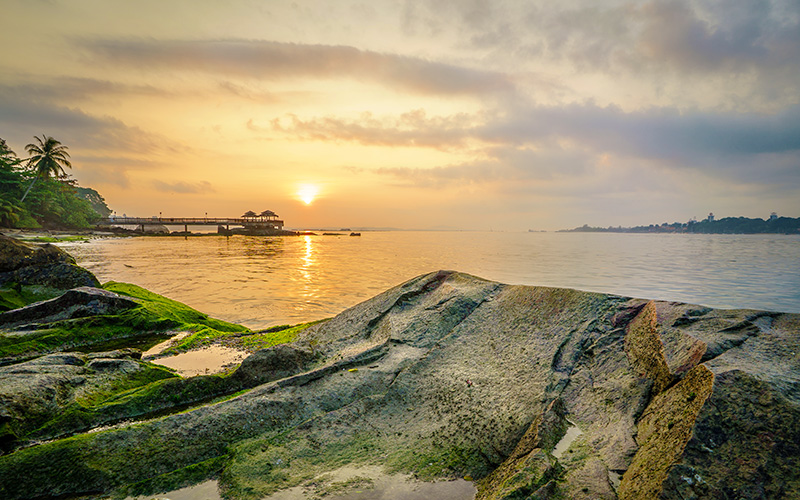 You can try cheap Michelin-star cuisine
Singapore was awarded with 38-Michelin star restaurants in 2017 – and two of these are hawker stalls, meaning you can get a Michelin-star meal for less than £3. Street Food is a staple part of life in Singapore and, if you go where the locals go, you can't go far wrong. Head to Chinatown Food Complex and seek out Liao Fan Hong Kong Soya Sauce Chicken Rice & Noodle – the street food stall with a Michelin star. Chef Chan Hon Meng cooks his chicken in a wood-burning rotisserie oven and has perfected his craft – hence the hour-long queues at peak time.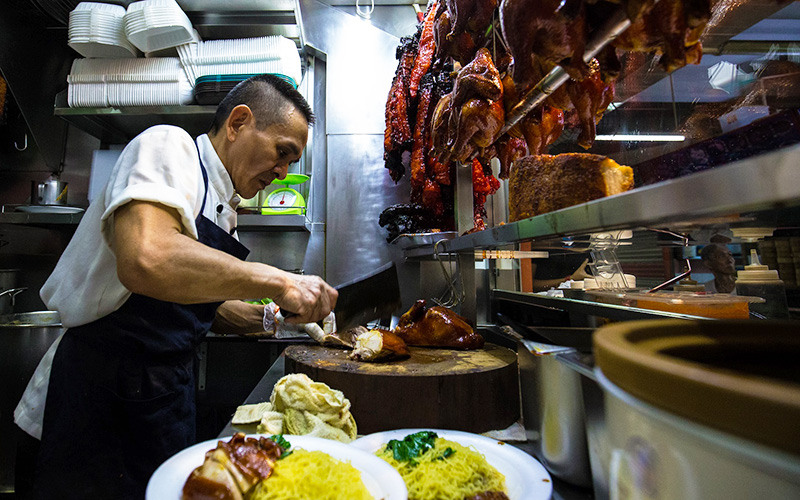 Stumble across the street art scene
Little India's buzzing streets are home to flower garland and sari vendors, stalls sizzling away with spicy dishes and vivid architecture, from brightly-coloured buildings to a mix of Hindu and Chinese temples, mosques and churches. But tucked away from this well-snapped district down the back streets and alleys is where you'll find spectacular murals spelling out Singapore's diverse history on the side of buildings. Head down Dunlop Street to see the Indian dancer capturing the vibrancy and colour of the area; or Kerbau Road to spot some colourful cattle grazing.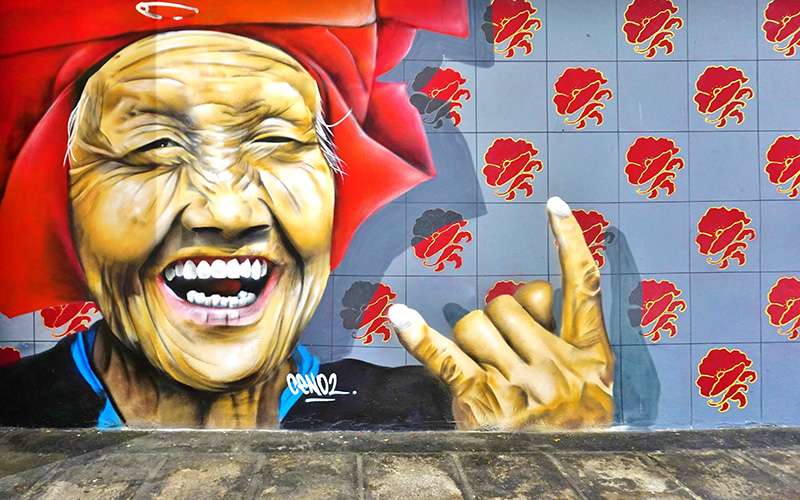 The world's best bars are waiting for your order…
Singapore has one of the most exciting cocktail bar scenes in the world and, in 2017, six bars in the city were named one of The World's 50 Best Bars. The list includes Atlas, a lobby bar inside the iconic Parkview Square building, a throwback to an Art Deco wonderland where you'll find 1000 gins on offer, displayed in a towering library reminiscent of a stained-glass window. If you're looking for edgy rather than elegant, head for the Tippling Club on Tanjong Pagar Road. The Sensorium Menu is designed to trigger your childhood memories through scent, so choose wisely and you'll find yourself reminiscing about crayons or songs around the campfire. It's like a chemistry lesson in the making here – complete with edible rain clouds.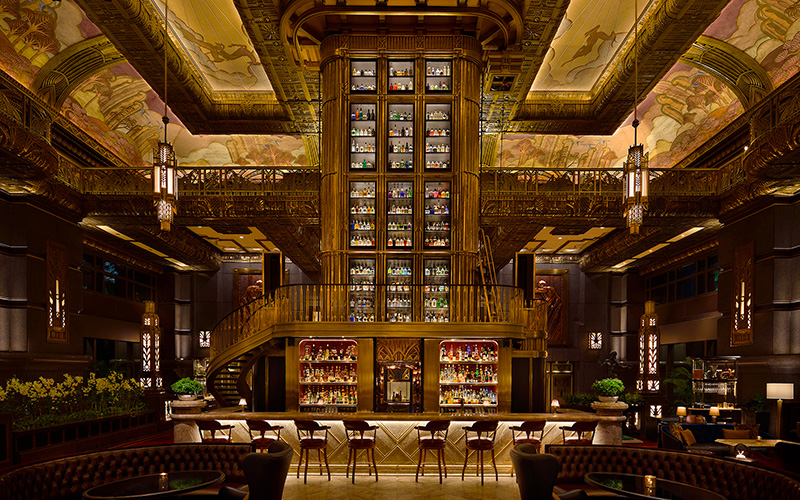 Inspired?
---
If you want to discover more, read our Far East brochure or chat to one of our Singapore experts who can share their first-hand experiences and recommendations.