Koh Samui is one of the most popular islands in Thailand. But what's beyond the beaches if you want to explore? Here are a few of our must-see sights and experiences
Plan a romantic dinner on the beach
Rocky's Boutique Resort is one of the most romantic stays on Koh Samui – and the Private Dinner on the Beach is perfection. The table is surrounded by lanterns, both nestled into the sand and hanging from the treetops above. Dine on delicious Thai dishes and sweet dessert, served with chilled glasses of sparkling wine for an evening to remember.
Big Buddha Temple
Wat Phra Yai, also known as Big Buddha Temple, is known for its towering Buddha statue, a golden vision glistening under a cloudless blue sky. It sits on a rocky island, reached by a causeway, and you can climb the staircase with its undulating dragon design to its base, gazing up at the cross-legged statue. If you're staying in a nearby hotel such as SALA Samui Choengmon Beach Resort, see it at night all lit up for a different perspective. Visit Big Buddha as well as other island attractions on our Koh Samui's Highlights in a Half Day tour.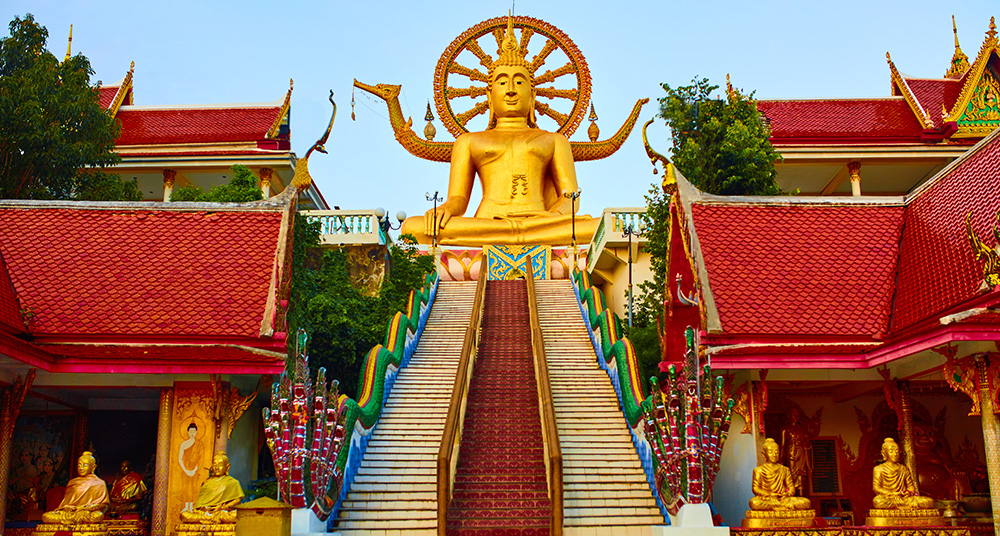 Mu Ko Ang Thong National Marine Park
Hop in a boat and travel around 12 miles west of Koh Samui to Mu Ko Ang Thong National Marine Park. You'll find 42 limestone islands, home to white sand beaches, caves with stalagmites and stalactites; and a lagoon inside a mountain, surrounded by forest. Diving and snorkelling are incredible along the coral reefs, so get out and explore. Many of the hotels we offer plan day trips here, including Melati Beach Resort & Spa.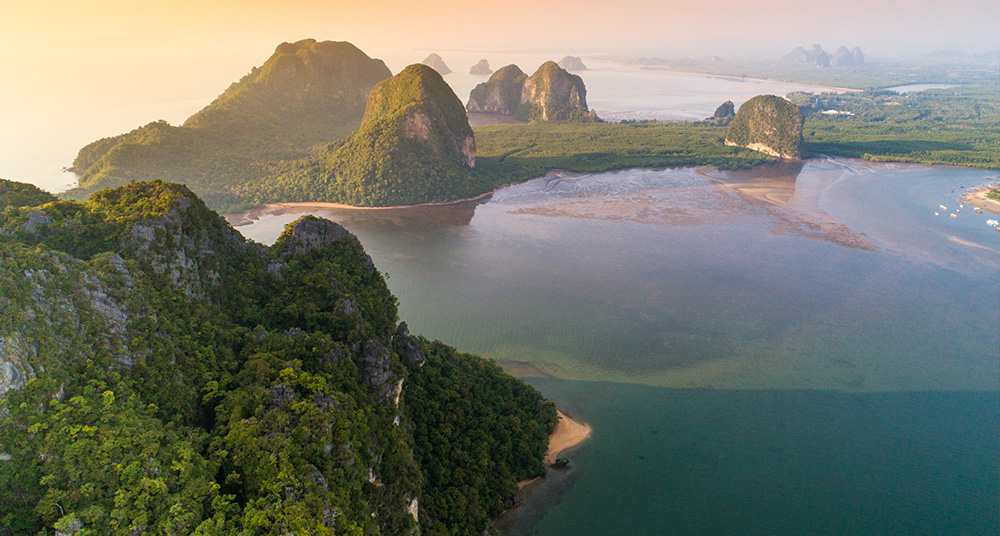 Take in the craziness of Chaweng
Some Thai beach resorts are full-on for all the senses – and Chaweng is one of them. You'll find live pop-up bands, market stalls, bars, shops, Muay Thai boxing matches, galleries, tailors and massage shops. It's a crowded, loud slice of Samui that needs to be experienced – but best paired with a stay at a quiet hotel outside of the town.
Visit a nearby island
Discover Koh Samui's little sister on our Koh Phangan Cruise. Board the charming Chantara, a traditional Burmese "junk" sailing boat, and explore the island's loveliest spots like Koh Ma reef, ideal for snorkelling among vibrant marine life. After a tasty Thai-style buffet lunch, relax at Thong Nai Pan beach with a refreshing drink and treat yourself to a soothing massage, before sailing to Samui past deserted beaches and picture-perfect coves.
Take a Thai cooking class
Garrya Tongsai Bay Samui hosts one of our favourite cooking classes, taught by one of the hotel's senior chefs. You get to visit the resort's organic garden, walk with the chefs as they explain the different uses of fruits, herbs and spices; and help you pick fresh produce for your class. Learn how to make your own curry paste from scratch; and cook an incredible four-course meal, balancing the four areas of spice, salt, sour and sweet tastes. You'll then get to enjoy it!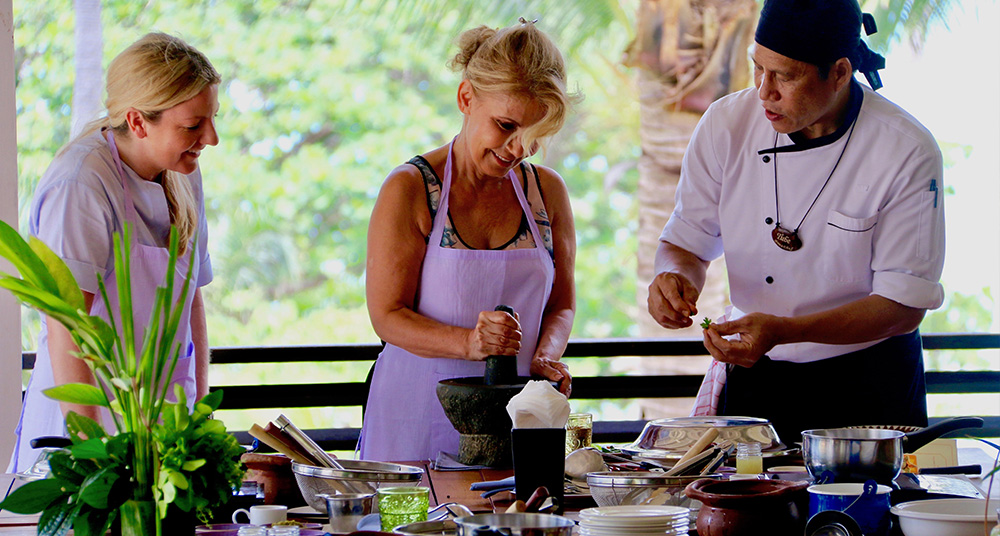 Spend Friday night at the market
At the heart of Bo Phut, you'll find the chilled-out centre known as Fisherman's Village. The vibe is relaxed here, with lots of restaurants and cool beach bars perfect for an evening under the stars. Visit on a Friday night and the main street will be lined with market stalls selling local trinkets, souvenirs and street food. A more sedate alternative to Lamai and Chaweng, this is a great area for families and perfectly paired with the family rooms at Bandara Resort & Spa.
Master the art of Muay Thai
If you want to combine a stay on this tropical island with good-for-you activities, stay at Silavadee Pool Spa Resort, a serene eco-sanctuary perched in rocks above Lamai and Chaweng beaches. Unwind with unique activities like pranayama (ocean breathing), origami and temple visits, or for an energising twist, delve into the world of Thai boxing. Their one-day Muay Thai retreat includes a wellness screening, a private class, a nutritious lunch and dinner and a 90-minute herbal steam and sports massage to help you relax after the workout.
Dine in the tree tops
Anantara Lawana Koh Samui Resort's Tree Tops Signature Dining has eight private salas in the canopy of the 120-year-old trees. There are award-winning European and Asian flavours on the menu, cooked up by a team of culinary magicians with Executive Chef Kevin Fawkes at the helm – two-time Iron Chef Thailand winner. Opt for the wine and food pairing menu for an extraordinary gastronomic journey – the food is exceptional. We recommend you book your table in advance here.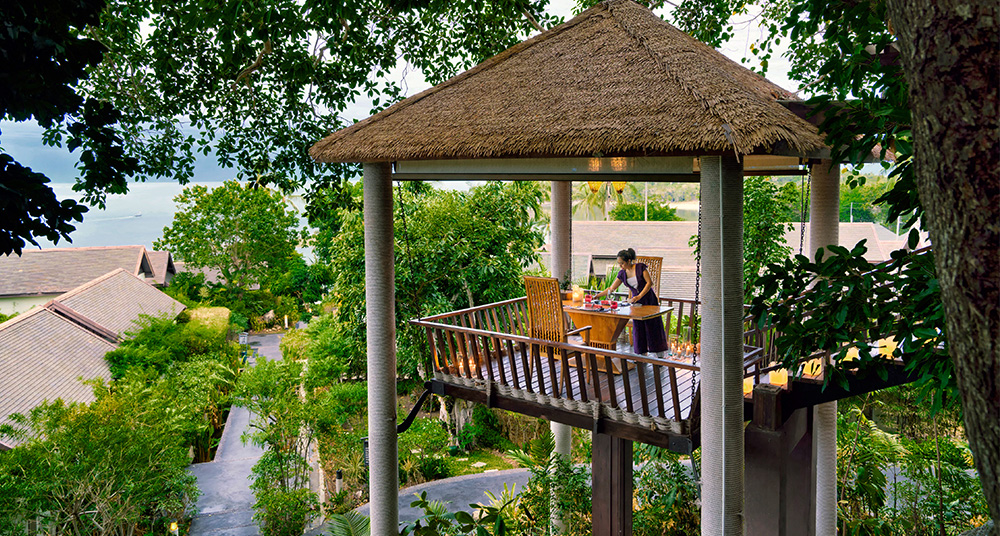 Na Muang Waterfall
Na Muang Waterfall is a gentle walk through the forest, past little stalls selling trinkets and sizzling corn on the cob, to the first of the two waterfalls, an 18-metre-high cascade of water tumbling over the rocks. The second is a half an hour hike away, where you'll be greeted with an 80-metre-high fall. Our thrilling Koh Samui Jeep Safari tour includes time at the falls along with other must-see sights and hidden gems.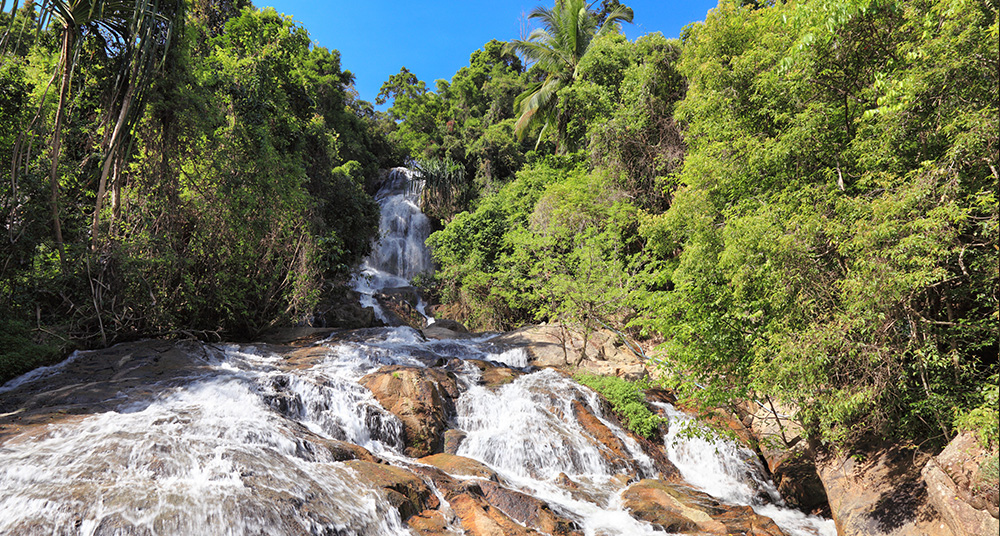 Have a rainforest spa day
Partaking in a spa treatment or two on holiday is a requisite, and on Koh Samui, you're spoilt for choice – many resorts have beautiful spas within their walls. Yet for an unparalleled experience, the Banyan Tree Spa at Banyan Tree Samui reigns supreme. The Rainforest Indulgence treatment promises a morning or afternoon of utter bliss. Enjoy the hydrotherapy journey of an ice fountain, cascading showers and vitality pools, followed by a soothing massage of your choice. Top it all off with lunch or dinner in Sands, where you can refuel with poke bowls or Alaskan snow fish with views of the private bay.
Learn Thai dancing
Stay at Cape Fahn Hotel and you can experience the grace and beauty of Thai dancing (ram Thai) by booking a private class, complete with traditional Thai dress.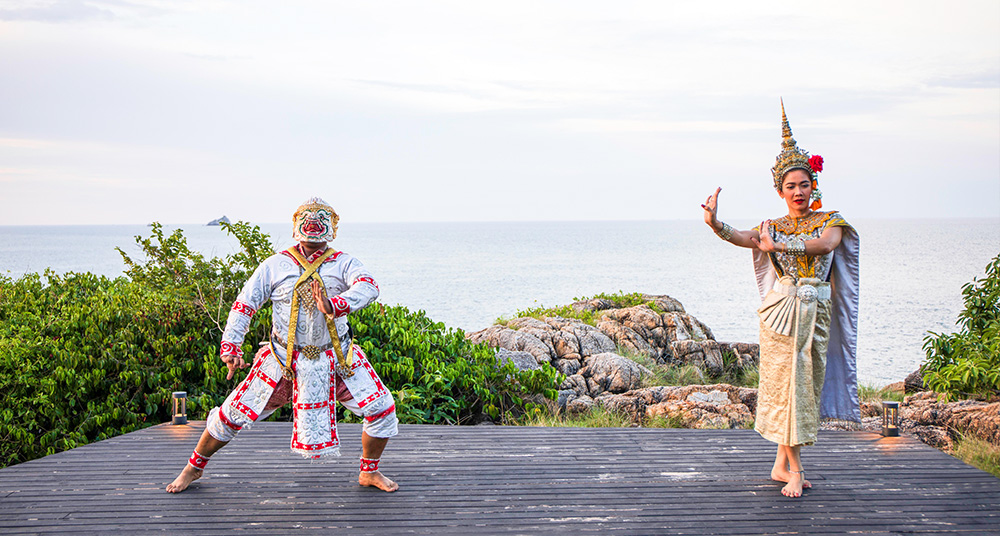 Inspired?
---
Our brochures are packed full of ideas, inspiration and advice for your next holiday, so order yours today and talk to one of our Personal Travel Experts when you're ready to start planning.