A 12-hour plane ride with the kids might seem daunting. But when you find a destination that ticks all the boxes for a family holiday of a lifetime, the flight (which is usually overnight) is your chance to charge up with one last sleep or some last-minute activity planning. South Africa is a treasure trove of wildlife, sunshine and an abundance of unforgettable family-friendly attractions – all without the jet lag. It's why it's one of our favourite destinations for a family holiday.
Why visit South Africa as a family
Famous for its magnificent nature and culture, South Africa is a bucket list staple. It has world-class safaris in a range of National Parks; the Garden Route which is nothing short of spectacular when it comes to self-driving; and a cosmopolitan city backdropped by an iconic mountain. With overnight flights and just a two-hour time difference (and only one hour during British Summer Time), there's no jet lag to worry about. English is used throughout and the good exchange rate also means that your money goes further – welcome news when travelling with the whole pack.
A self-drive itinerary is an excellent way to see South Africa's stunning landscapes without having to fly between each destination. Road conditions are generally very good and driving is on the left-hand side, making it an enjoyable way to get around at a more leisurely pace. Good weather is conveniently aligned with school holidays; April and October half term both offer great weather and better wildlife viewing than the height of summer, October being the best time if you're also hoping to see whales (southern right whales visit between June and December).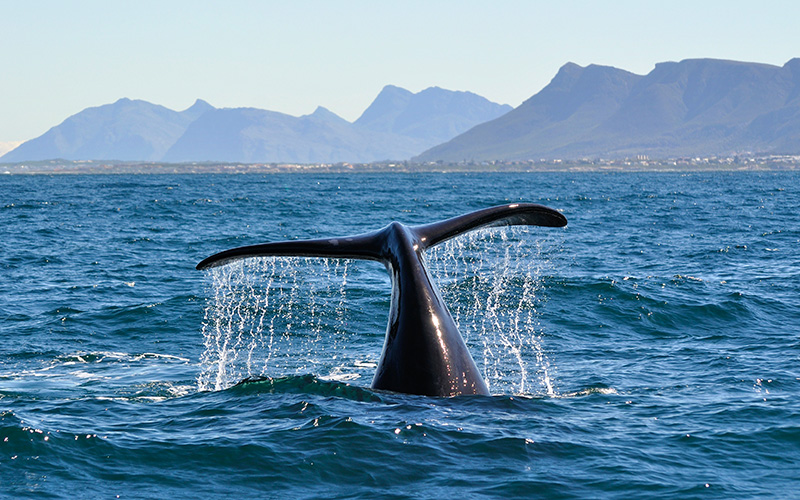 Cape Town with the kids
As cosmopolitan as it is diverse, Cape Town is the most popular place to begin a South African adventure. Time here can easily be filled with activities, from visiting the Boulders Beach penguins – the sight of which is enough to fill both young and older hearts with glee – to riding the 360-degree rotating cable car to the top of Table Mountain. If you've got a teenager in tow, there are also exhilarating ways to experience the city, like sidecar tours in a decommissioned military bike and for the more daring, a cage diving encounter with a great white shark!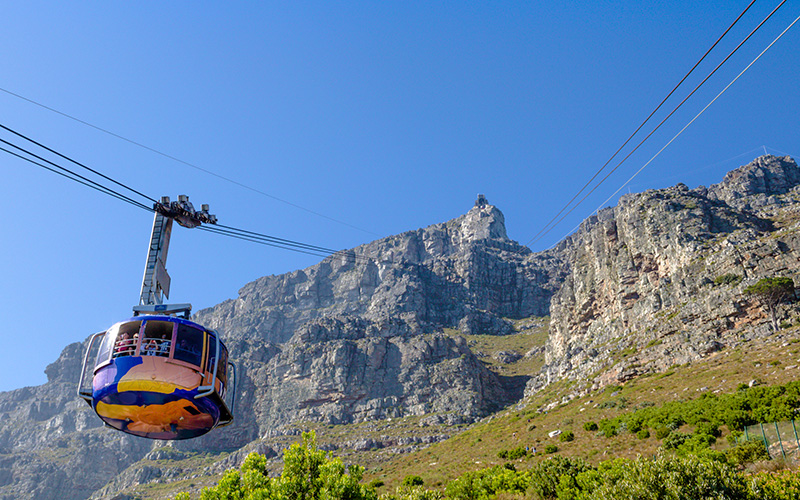 For those partial to a glass or two, an escape to the Cape Winelands is just an hour away to sample some of the finest wines South Africa has to offer. While it might seem counterintuitive to bring your kids along to anything wine-fuelled, some wineries have chocolate tastings and great spots for a family picnic, while the charming hop-on/hop-off Franschhoek Wine Tram makes easy work of getting around while keeping the kids entertained with the novelty form of transport and epic views.
Cape Town offers a great choice of hotels and apartments to suit your needs. Apartments offer flexibility and plenty of communal space in central locations including the lively Victoria & Alfred Waterfront, or you can opt for a hotel like One&Only Cape Town that has a fantastic complimentary kid's club.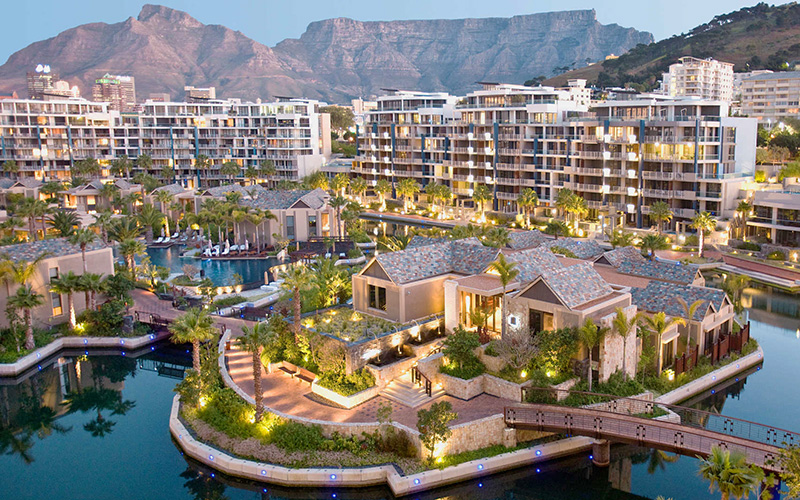 Family safaris
South Africa's world-renowned game reserves are one of its biggest draws. As well as the famous Kruger National Park, private reserves are gold mines for wildlife spotting and the Eastern Cape is a particular favourite for families. Why? It's easily accessible and is a great extension from a self-drive along the Garden Route without the need for an internal flight. Perhaps best of all, it's malaria-free. Safety is of utmost priority on game drives and most lodges have a minimum age requirement of seven years old. It's worth noting that any safari can mean a fair amount of sitting patiently while you're on the lookout for wildlife, but it's an undeniably rewarding experience.
If you're lucky, you'll get to tick off the Big Five (elephant, Cape buffalo, leopard, lion and rhino) – the holy grail of all African safaris. To keep everyone on the look-out, other groups of wildlife to spot include the Little Five (tiny namesakes of the Big Five: the ant lion, leopard tortoise, elephant shrew, rhino beetle and buffalo weaver) and even the – perhaps unfairly named – Ugly Five (hyena, wildebeest, vulture, warthog and marabou stork). There's nothing quite like the shared experience of staring wide-eyed into the bushland and seeing some of the most majestic creatures on Earth. Don't worry if you struggle to spot the wildlife yourself – your expert ranger will be able to point out even the most camouflaged of species.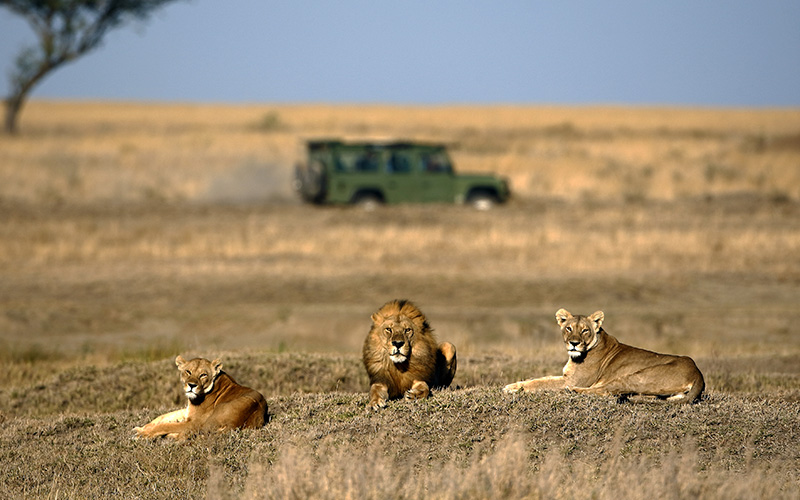 When you're not cruising through the bush in a 4x4, there are often hands-on activities especially for children at dedicated family-friendly lodges. Little ones can get immersed in bush life with cooking lessons, bug hunting and guided walking trails, usually within the lodge grounds. Shamwari Game Reserve, which is known for its conservation efforts and Born Free Foundation sanctuaries, has interconnecting rooms at Riverdene Family Lodge and a 'Kids on Safari' programme where younger explorers are equipped with their own safari backpack to get them looking the part. Kariega Game Reserve is another top choice, with a Main Lodge that's ideal for families; activities like fishing and kayaking; and a daily children's programme between 11am and 2pm to give mums and dads the chance of a well-earned nap before afternoon game drives.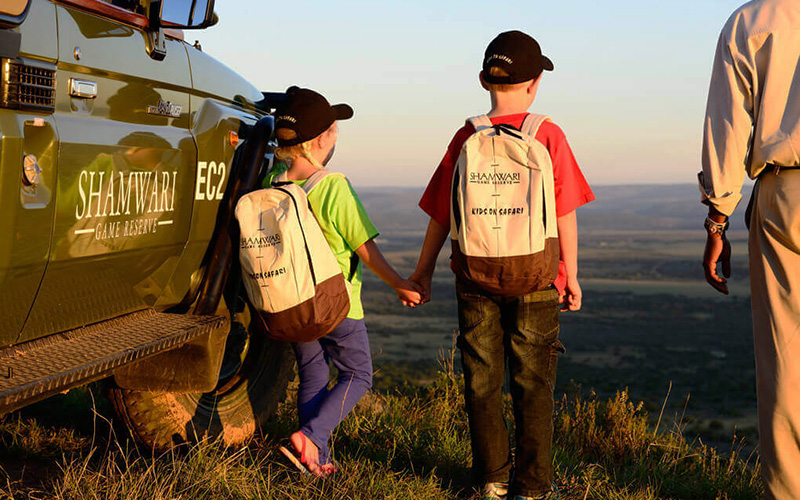 Resort hotels, waterparks and safaris
For a more classic resort affair, head to Sun City. In the north-west province, it's a two-hour flight from Cape Town to this vast resort, and once you're here you'll have everything practically on your doorstep. There are four hotels, which all have access to the waterpark, golf course, cinema, theatre and safaris at Pilanesberg Game Reserve just next door. Madikwe Game Reserve is also malaria-free and is reachable in a 2½-hour drive from Sun City – we love the Lelapa Lodge for its family game drives and children's wilderness activities. Both reserves are home to the endangered African wild dog, also known as painted dogs for their unique coats.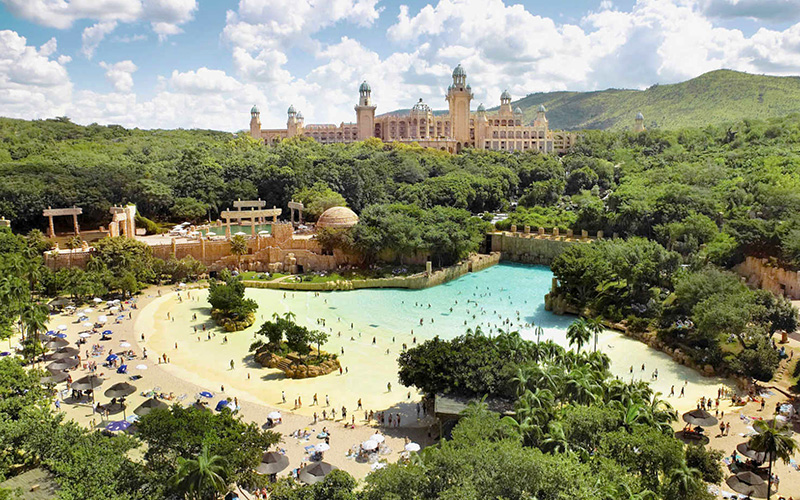 The ultimate family road trip
An intensely rich drive dipping in and out of the south-western coastline, South Africa's Garden Route is a renowned self-drive itinerary that takes you to pockets of remarkable flora and fauna. Visit an endearing clan of meerkat and spot ostriches in Oudtshoorn, the 'Feather Capital of the World'; clamber underground in the impressive Cango Caves; go kayaking or look for dolphins and whales in Plettenberg Bay or visit the frolicking residents of Monkeyland. Nearby, Hog Hollow Country Lodge is nestled in a hotspot of outdoor activities, including horse riding, kayaking and cycling. You can also head to Bloukrans Bridge up the road to watch as adrenaline junkies take on the highest bungee jump in the world! The double-storey suites at Hog Hollow Country Lodge are ideal for families and special turn-downs feature children's stories, a glass of milk and a gingerbread man.
Inspired?
---
If you want to create your own South Africa family adventure, discover more with our Africa brochure or chat to one of our South Africa experts who can share their first-hand experiences and recommendations.