A change of scene has never sounded more tempting. If you're looking to book in some time away but aren't quite ready for buzzing cities or tourist-packed resorts, here are a few stand-out sanctuaries that are made for pure escapism.
Stay in a barefoot luxury beach lodge at Kinondo Kwetu
Nestled between the white sands of Galu beach and a sacred forest, Kinondo Kwetu is the brainchild of Swedish couple Ida and Filip Andersson, who came on holiday to Kenya in 2005 and never left. They recognised a lack of boutique hotels on the Diani coast, and seeing a gap in the market, they set to work to create their vision. Enlisting the help of local artisans, they built a unique Swahili-style home-from-home adorned with locally sourced fabrics, African art and handmade furniture. This restful haven is still a well-kept secret, hosting in-the-know travellers and occasionally even royalty. But it's not just a place for a dreamy holiday. The owners are passionate about supporting the community and set up the Kinondo Kwetu Trust Fund, which funds a local health clinic and the primary school in Kinondo village.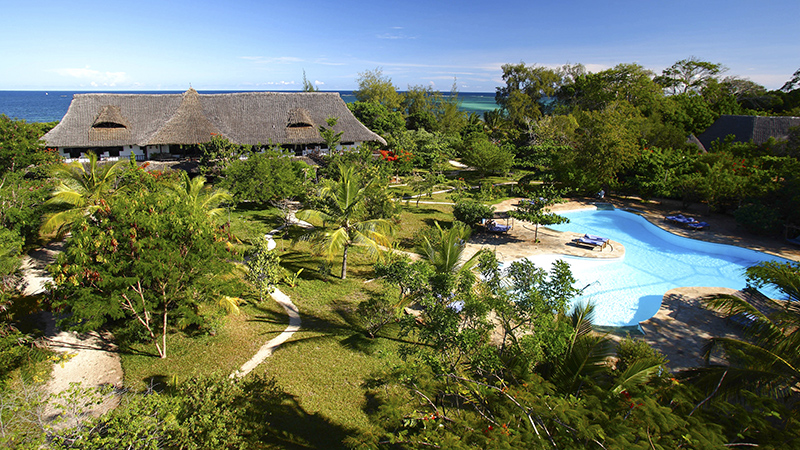 Whether you need some post-safari beach fun or are looking to go off-the-radar for a while, you can do as much or as little as you like. There's a perfect balance of wellbeing and activities; wake early for sunrise yoga, picnic on a tidal sandbank or simply laze under baobab trees with the latest page-turner. Keen equestrians will love the on-site stables and horse-riding through the waves or in the forest. But it's the dining that steals the show. The daily menu focuses on fresh local produce, and meals are set up in surprise locations each day, perhaps in the cute fishing boat, on top of the water tower or on tables scattered on the shore.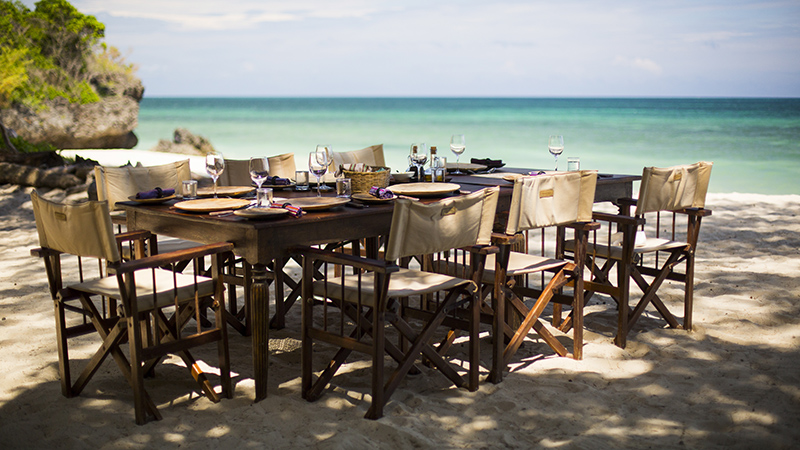 No news, no shoes in the Maldives
Nowhere else on the planet exudes castaway-chic quite like the Maldives. At first glance, each resort looks the same – a postcard scene of magnolia sands and swaying palms hemmed by impossibly blue water, but each island has its own charm and our experts can suggest the right one for you. Kandolhu Maldives is one of our favourites; we're so smitten that we've made it exclusive to Kuoni in the UK. This boutique island may be one of the tiniest gems in the Maldives, but the experience delivers big; there's an excellent marine-rich house reef, swanky villas and ultimate all-inclusive dining.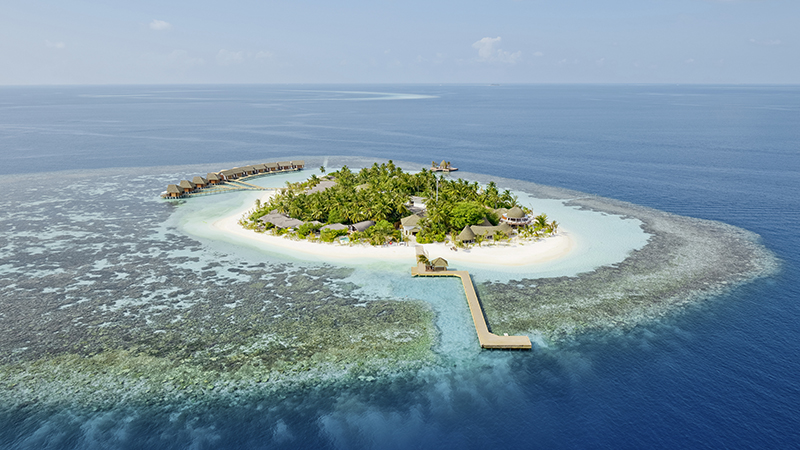 The arrival of Kagi Island Maldives has upped the ante; this is a modern-day Robinson Crusoe escape that has a fresh twist - it's the first wellness resort in the archipelago. Fill your days with soothing treatments in the Baani Spa and wellbeing activities from mindfulness to meditation under the sea.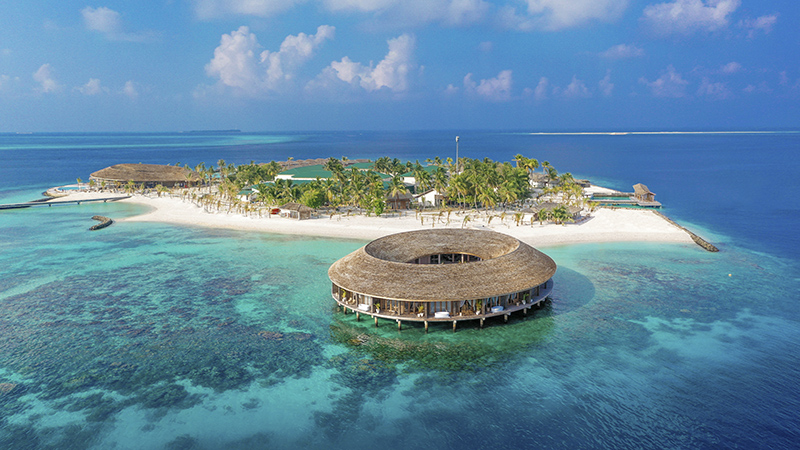 Discover a slice of paradise in Mauritius
For the ultimate get-away-from-it-all, a tropical isle hidden in the southern Indian Ocean is a sure-fire contender. Mauritius's coastline is peppered with luxury resorts where you can switch off and set your watch to island time. Paradise Cove Boutique Hotel is tucked away on a secluded headland and is one of our top picks for couples. The private 'love nests' hidden in little nooks are perfect for undisturbed sun-soaking or wander through gardens blooming with bougainvillea and hibiscus and claim a quiet spot by the infinity pool. Don't miss a romantic evening stargazing on the pier, accompanied by a resident astronomer who'll point out all the twinkling constellations.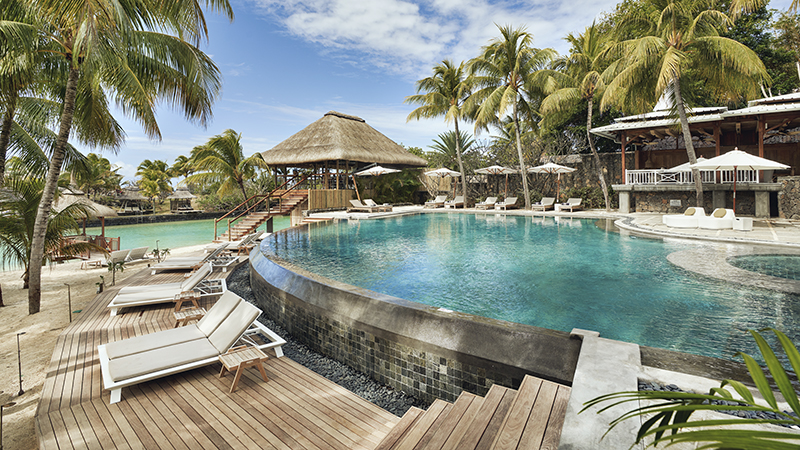 If you'd like somewhere with an island atmosphere but not marooned away from the mainland, Preskil Island Resort is a happy medium. Preskil translates from Creole as 'almost an island' and it's easy to see why; this reimagined retreat is perched on a private peninsula encircled by a sparkling lagoon. Naturally, watersports are high on the agenda. Activities like snorkelling, kayaking and paddleboarding are included in the all inclusive, as is sumptuous wining and dining in a couple of restaurants – we love the 'local market' vibe at Rendezvous. You can easily keep busy should you wish; take a creole lesson or sail off on a catamaran trip for two, but you'll find us on a beanbag on the sand, cocktail in hand, admiring the views of Lion Mountain.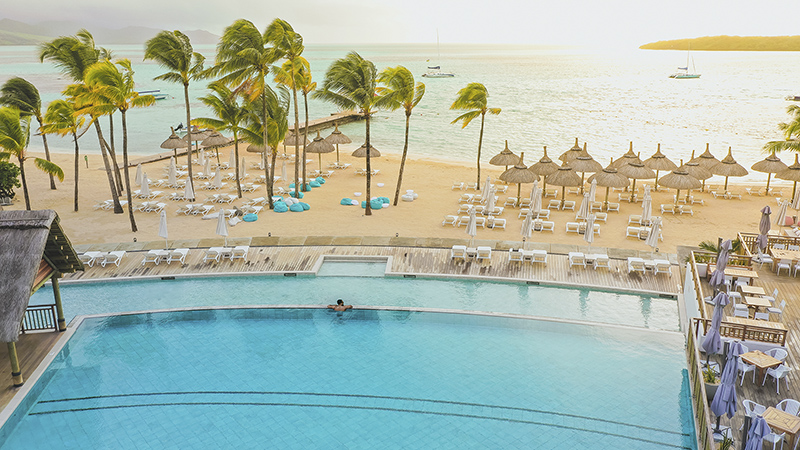 You don't have to travel to far-flung destinations to find an off-the-beaten-track abode. In Lanzarote, La Isla y El Mar is a sleek hillside hideaway in a quiet patch of Puerto Del Carmen. It's adults-only, so this accounts for some of the tranquillity, and the rest is down to its harmonious, eco-friendly design and out-the-way setting. Grab a drink from the Flamingo bar and take in the panoramic views from the chill-out terrace, occasionally dipping in the pool for an indulgent water jet massage. Or take bubble therapy to the next level and opt for a Deluxe Suite which has a private Jacuzzi.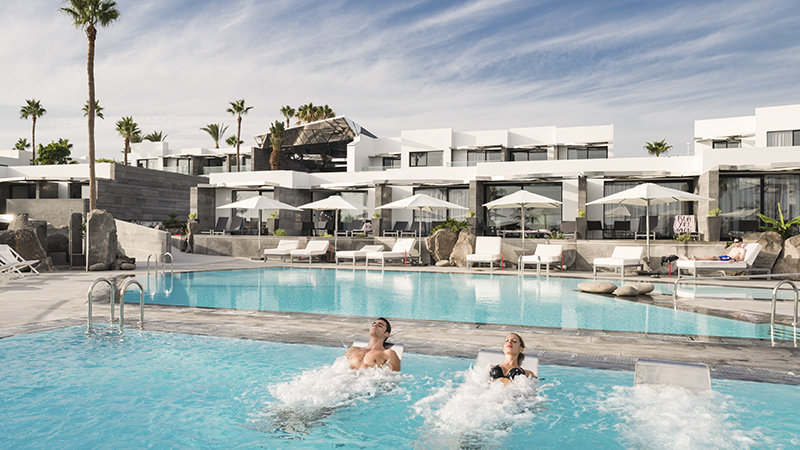 You can dine in a duo of restaurants; the breezy buffet restaurant serves up hearty breakfasts and themed cuisine or head to jungle-inspired Kentia Gourmet Club for tapas and cocktails. To dip in and out of the livelier resort scene, take a 10-minute stroll downhill into the Old Town Harbour, where the waterfront is lined with authentic eateries.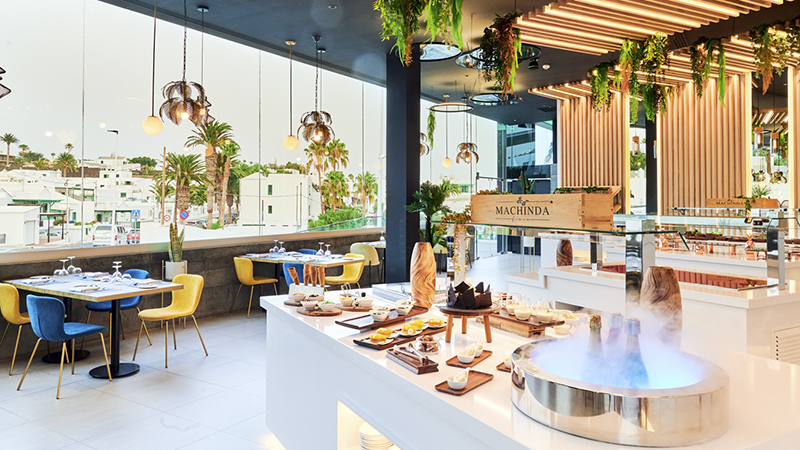 There's nothing quite as soul-reviving as being immersed in spectacular scenery, and on St Lucia, Mother Nature's beauty is everywhere you turn. The luscious interior is brimming with waterfalls, volcanoes and wild jungle, and palm-fringed beaches dot the shoreline. But it's the breathtaking sight of the Piton's that are a high point, and the best way to take in their splendour is by choosing a hotel with a view. At Anse Chastanet, a serene sanctuary cocooned in rainforest, you can marvel at these mighty volcanic spires from many of the rooms. We recommend the Premium Hillside Rooms, which have no fourth wall, so you'll wake to rustling leaves and birdsong and be serenaded to sleep by a frog chorus.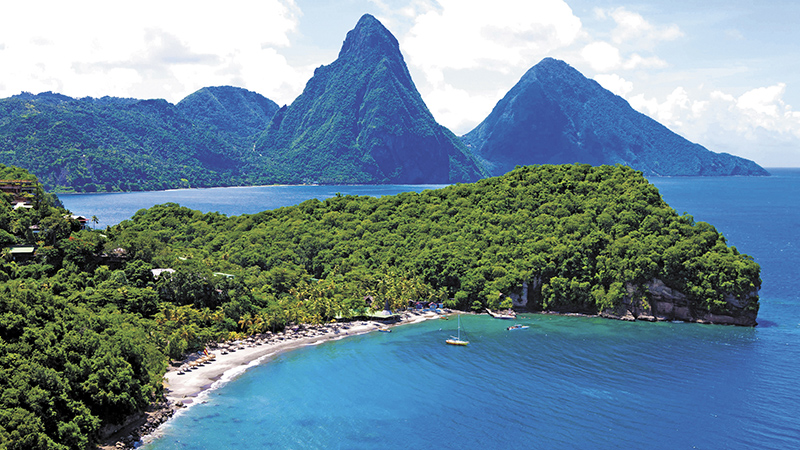 For the active types, there's world-class diving on your doorstep and miles of biking and hiking trails to explore. Or take a more laid-back approach to luxury – melt away with a chocolate spa treatment or try yoga on the beach pavilion. When you've worked up an appetite, tuck into healthy dishes and vegan creations at Emeralds or savour Caribbean fine dining in the open-air Treehouse restaurant. Round off your evening sipping craft cocktails in the Piton Bar; the Banana martinis are dangerously moreish.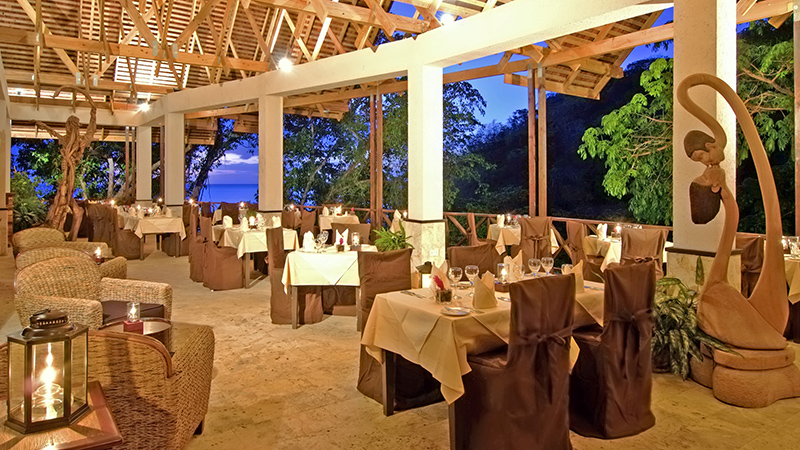 Inspired?
---
Our experts know the best secluded stays around the globe. For more inspiration, browse our brochures, or to start planning your tranquil trip away, call us or book an appointment to visit us in store.
This feature was published on 19th October 2021. The information within this feature is correct to the best of our knowledge at the time of print. Feature by Heather Flanagan.