Many may see brunch as a modern concept, but it was actually in the late 1800s when a British journalist first used the word.
In a light hearted article called "Brunch: A Plea", he simply wanted to eliminate the need to get up on a Sunday morning, making "life brighter for Saturday-night carousers!" Over a century on, brunch has spread across the globe and evolved into a diverse and eclectic mix of tasty delights. Allow us to tempt your taste buds with some of our favourites…
Hong Kong - Dim Sum
Some see the customary Cantonese ritual of yum cha (or sharing tea) as the original brunch. This selection of bite-sized steamed or fried buns and dumplings continues to satisfy appetites hundreds of years on around the world, but Hong Kong is still known for the best. The literal translation of dim sum is "touch your heart" and it certainly touches ours.
Kuoni's tasty tip - Try the original Char Siu Bao bun served with hot green tea.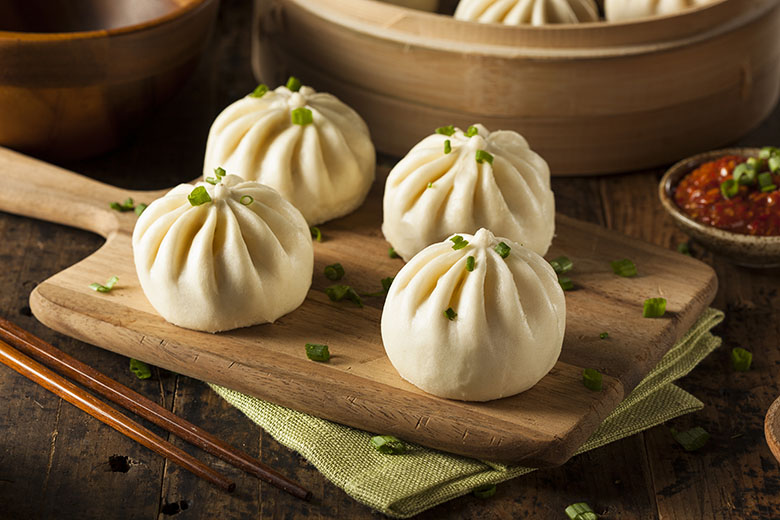 Canada - The Caesar
After a big Saturday night out, many Canadians can be seen cradling a Caesar come Sunday morning. The nation's unique take on a Bloody Mary has become their favourite cocktail but is rarely seen outside the border; that may be due to the fact that Clamato juice is used in placed of the usual tomato. Yes, you heard right, that's clam and tomato juice!
Kuoni's tasty tip - Serve with celery, bacon, and plenty of hot sauce!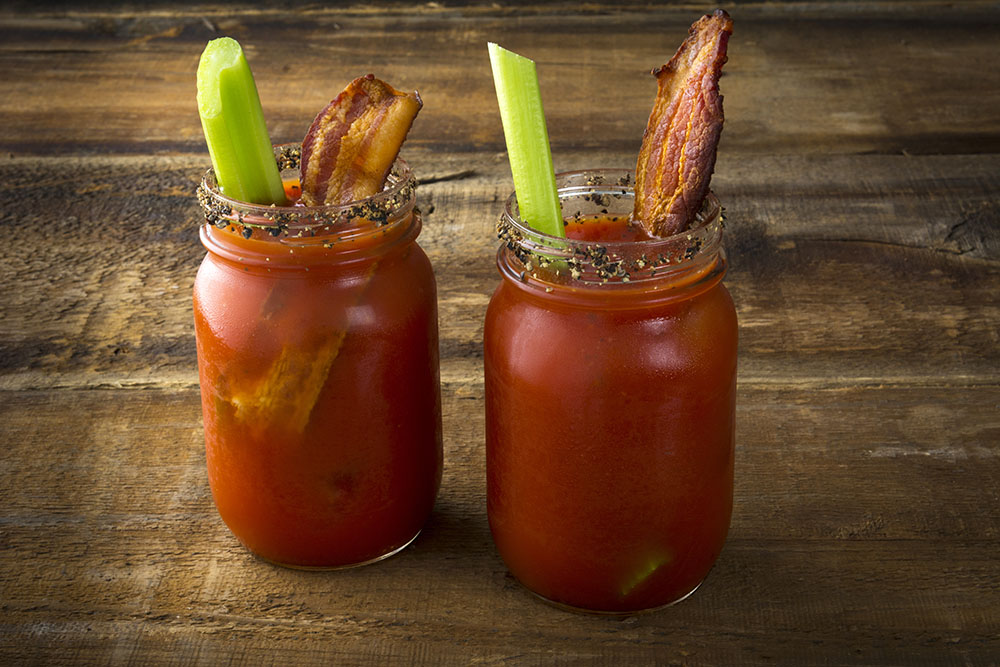 Barcelona, Spain - Pa amb tomàquet
When visiting Northern Spain, it is impossible to avoid the unique food, language and culture of the Catalan people. And although you can get this simple but delicious dish elsewhere in the country (there known as Pan con Tomate), it's at it's best in Catalonia. Liberally coated in garlic and topped with the freshest tomatoes, one piece is never enough!
Kuoni's tasty tip - Serve with meats, cheese, eggs…whatever you wish!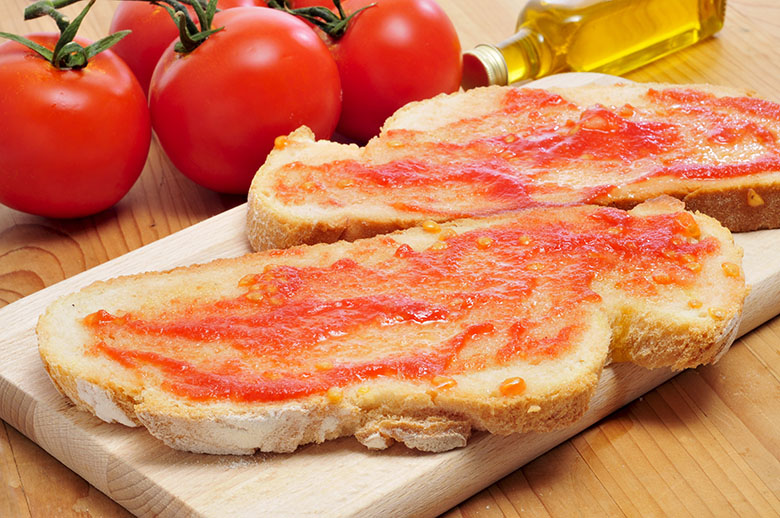 New Orleans, USA - Shrimp & Grits
Originally a Native American meal, this maize based porridge is so ingrained into the culture of the Southern United States, that the area between Texas and Virginia is commonly known as the Grits belt. Similar to European Polenta, it is seasoned, cooked in butter, and topped with locally caught prawns cooked with garlic and bacon; a real taste of the Deep South!
Kuoni's tasty tip - For a slightly more decadent twist, add cheese to the creamy grits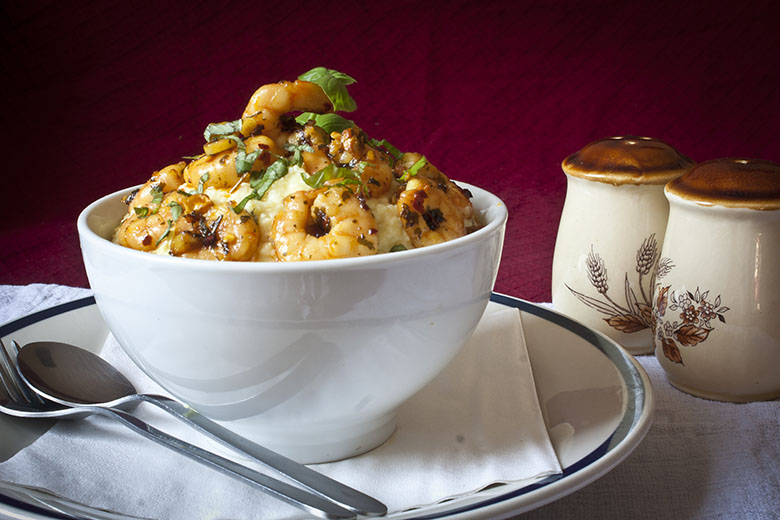 Maldives - Mas Huni with Roshi
Traditional dishes are often made from foods that can be easily sourced locally. So it's no surprise then that the main ingredients of this morning favourite of many Maldivians are coconut and fish. Minced together with chilli, onion and lemon juice, it's a perfect tasty pick-me-up for a lazy Sunday…especially if you're on a tropical island in The Maldives!
Kuoni's tasty tip - Forget the cutlery and eat with the Roshi flatbread like the locals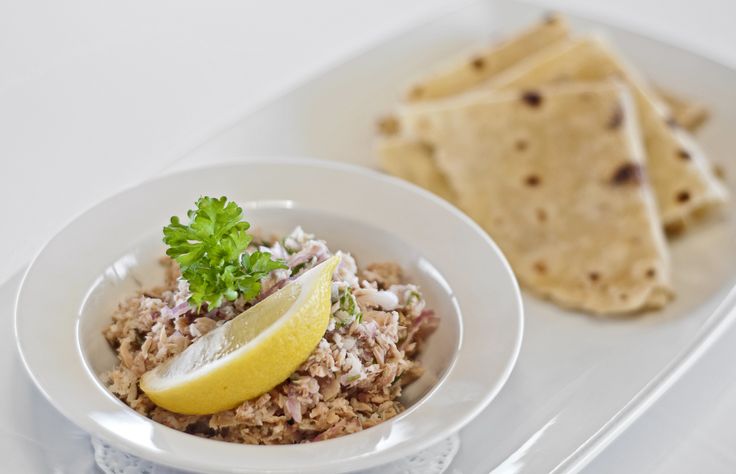 Mexico - Huevos divorciados
You'd think that a breakfast burrito would be the Mexican option on this list, but I'm afraid that's more of an American invention. A little more authentic, this mouthwatering dish has eggs (as the translation may suggest) separated on the plate, often by refried beans. The eggs are then topped with red and green salsas to really spice up your morning.
Kuoni's tasty tip - Make your eggs extra indulgent by adding cheesy tortilla chips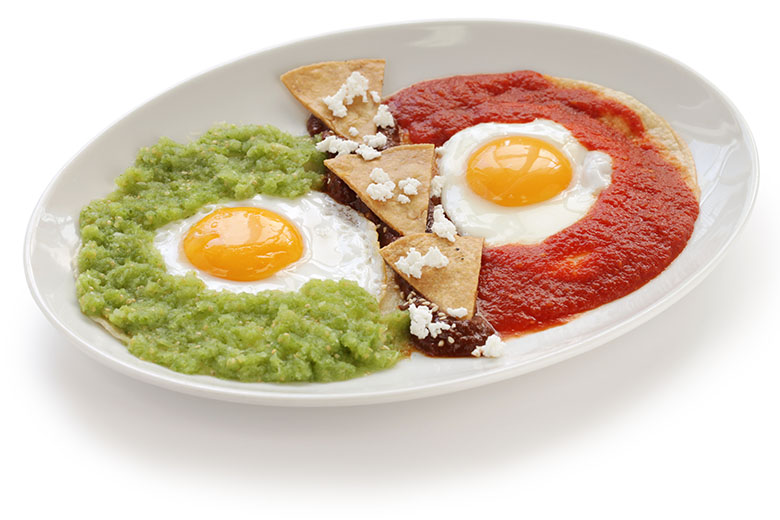 Portugal - Pastel de nata
These sweet, tasty custard tarts were said to be have been invented by Portuguese monks of the 18th Century, and they are now renowned around the world. However, the original bakery in Portugal's capital, Lisbon (to whom the monks were said to have sold the recipe) still has queues out of the building every morning of people eager to taste the original tarts, fresh out of the oven.
Kuoni's tasty tip - Perfect accompanied by a short strong coffee!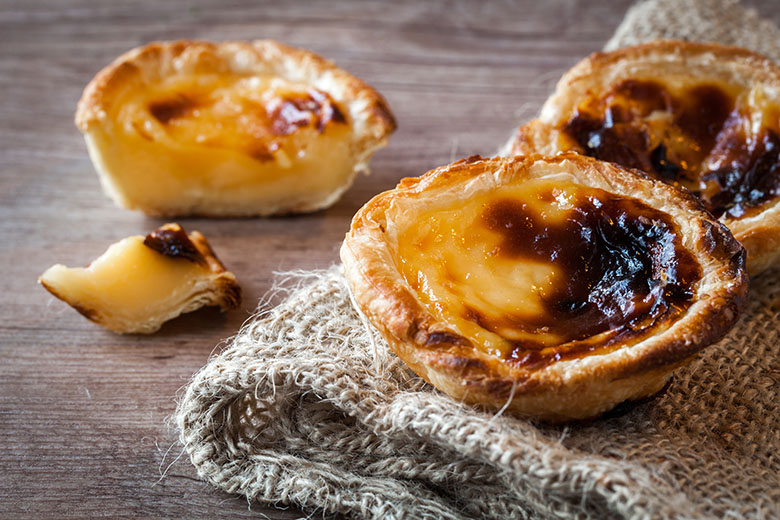 United Kingdom - The Full English
How could we compile a list of our favourite lazy morning meals without including this British classic, served in pubs, cafes and restaurants around the world. The exact components on our plates (and how our eggs are cooked) are as unique to us as our fingerprints, but for me you can't beat the classic bacon, sausage, mushroom, beans and fried egg combination. Oh not forgetting the hot buttered toast of course!
Kuoni's tasty tip - To accompany this feast, no other drink will do but freshly brewed tea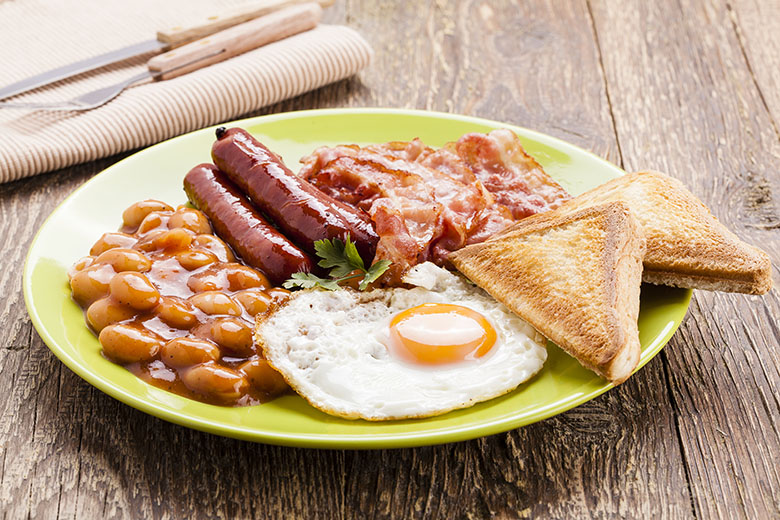 Inspired?
---
Have we tantalised your tastebuds? If you'd like to try some of these delicious dishes in their tradional setting, speak to one of Travel Experts.