The tinkle of ice melting in a silver bucket, a starched linen tablecloth and the anticipation of a whirlwind culinary adventure...we take a look at some of our favourite honeymoon dining experiences.


The small island of Baros in the North Malé Atoll is one of the first and most elegant resorts to be built in the Maldives. With age comes reputation, and Baros' striking Lighthouse restaurant has become world renowned as an icon of culinary style thanks to its tented canopy-style roof and enchanting location. With tables set up for al fresco dining on a generous circular deck, course after course is served overwater, above a sparkling lagoon. For something less formal, Cayenne has a wood-fired pizza oven and delivers a healthy line in light dishes including fresh-caught tuna carpaccio, prawn and reef summer rolls and deconstructed Caesar salads. There is even a dedicated Satay bar.
Insider Tip: To get closer to nature, why not arrange a picnic-for-two on a deserted sandbank? Pack a sarong and a wide-brimmed hat and you're ready to go.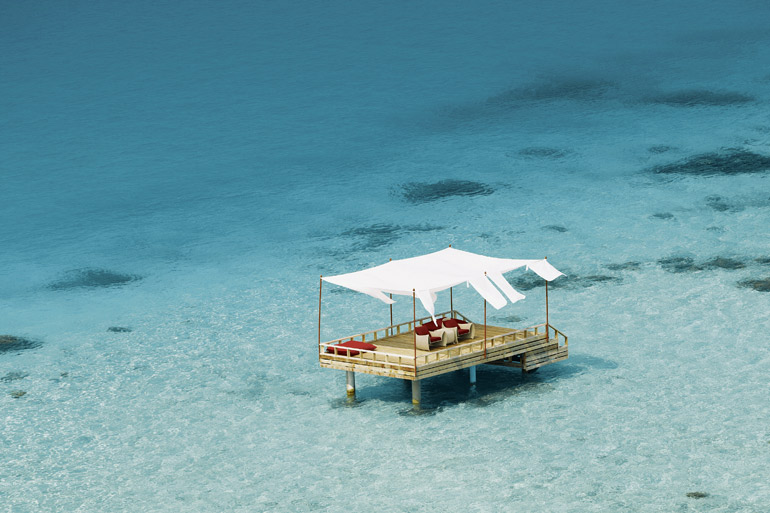 Bringing an element of boho-chic glamour to the Indian Ocean, Zilwa Attitude has plenty of attitude (in a good way) and prides itself on keeping its guests well fed with its six restaurants. There are local delicacies to try plusIndian, Chinese and European menus to choose from. Wannabe Nigellas can swat up with creole cookery lessons on the beach, and for a real dose of Mauritian magic, you can dine in the home of a local family or go fishing with the lads. The concept at Zilwa is to make visitors feel as much as possible like true islanders – so if you're yearning to escape from the complications of city living and fancy a taste of the simple life, this could be the place for you.
Insider Tip: Drinks at the sunken boat beach bar are a must – ask for a Panacon (Tamarind, pineapple, apple, cardamom, rum and ginger), it's an authentic Mauritian tipple.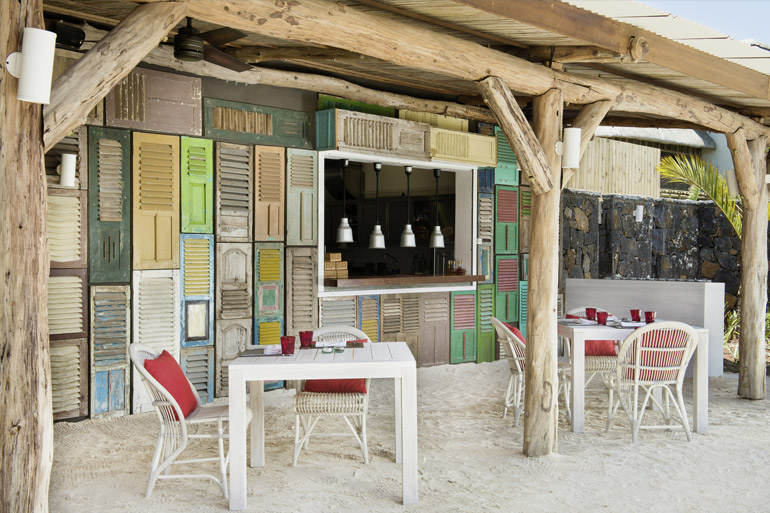 It might be an all-inclusive resort but here's the unexpected twist: all the restaurants are à la carte (no standing in line at heaving buffet tables) and meal plans include all spirits and sparkling wines, which means you can spoil yourselves rotten without having the worry of a gargantuan bar bill. At the Barefoot Grill you can grab something light with the sand between your toes, and at Sea Grape, there are weekly barbecues with a steel-drum band. For ultimate handholding though, Gauguin does a wonderful candlelit dinner in your own thatched cabana. Afterwards, rocking chairs on the boardwalk provide somewhere to let your food go down. With herons, pelicans and frigate birds circling overhead, you'll be in no rush to do much of anything.
Insider Tip: Book a Kuoni Deluxe Beachfront spa suite and you'll get three spa treatments plus dinner for two at Ismay (the hotel's fine dining restaurant) included in your stay.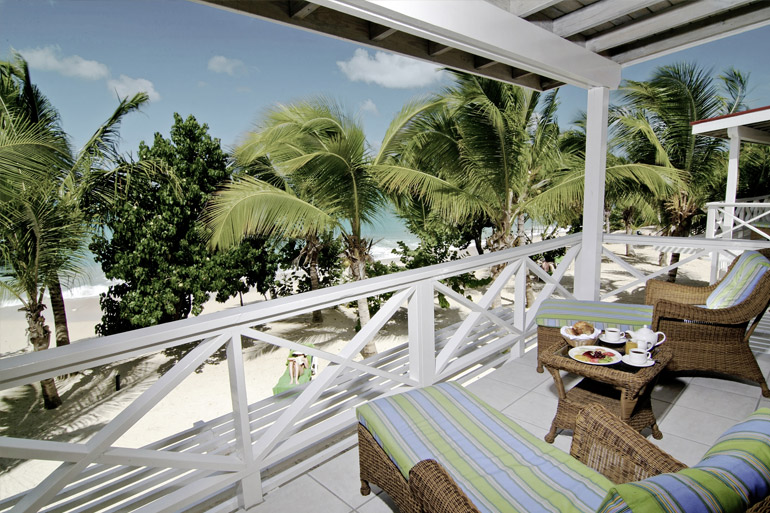 Celebrity Cruises, Florida & The Caribbean
Can't decide on which Caribbean island is right for your honeymoon? Consider a cruise instead. One of our favourite cruise lines, Celebrity Cruises, has a brilliant Caribbean itinerary, and for the gourmet traveller, life on board presents a whole world of possibilities. Contemporary continental flavours, al fresco grills or something more exotic and eastern – it's all for the taking in a plethora of dining rooms. But the icing on the cake has to be Qsine. Here, creative chefs promise to send you on a gastronomic adventure through some of the most surprisingly presented dishes you'll ever see. Little portions make them great fun for sharing – think sushi lollipops, lobster escargot and popcorn fish and chips. And menus come on iPads – very avant-garde...
Insider Tip: On board, you'll find boutiques selling top designer brands including Bvlgari, Breitling, Armani, Calvin Klein, Versace and Dolce & Gabbana – and it's all duty free!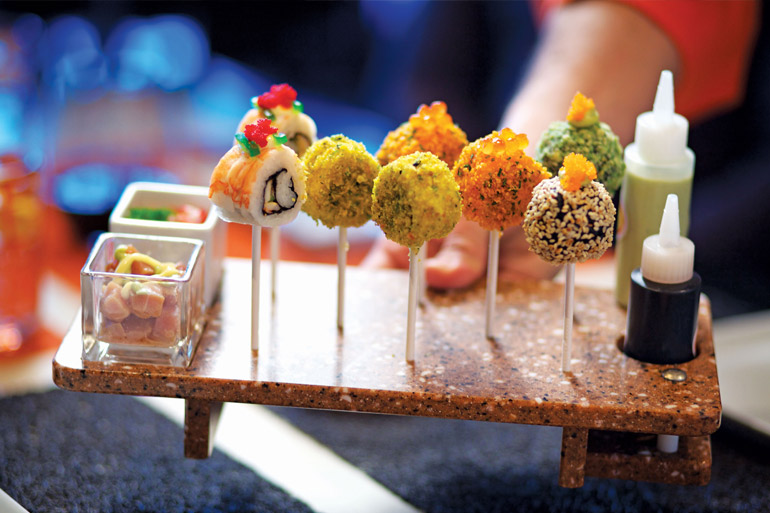 For sun, sea, sand and scrumptious meals, foodies will adore this lively adults-only beach resort on Playa del Carmen on Mexico's eastern shores. With a whopping 14 different dining options to choose from, including a restaurant called Passion owned by Michelin-star chef Martín Berasategui, honeymooners with big appetites will be in their element. We love the idea of dressing up and going out somewhere different every night and there are eight bars to choose from too, so you're never far from a cocktail. Add to this, regular wine and tequila tastings and you might well be sozzled for half your trip! But don't worry, there are plenty of opportunities to work off the calories – from tango lessons to training in the gym with a fitness instructor, you can indulge as much or as little as you please.
Insider Tip: Upgrade to the Royal Service plan, and you'll have access to a VIP-style club area with its own separate pool.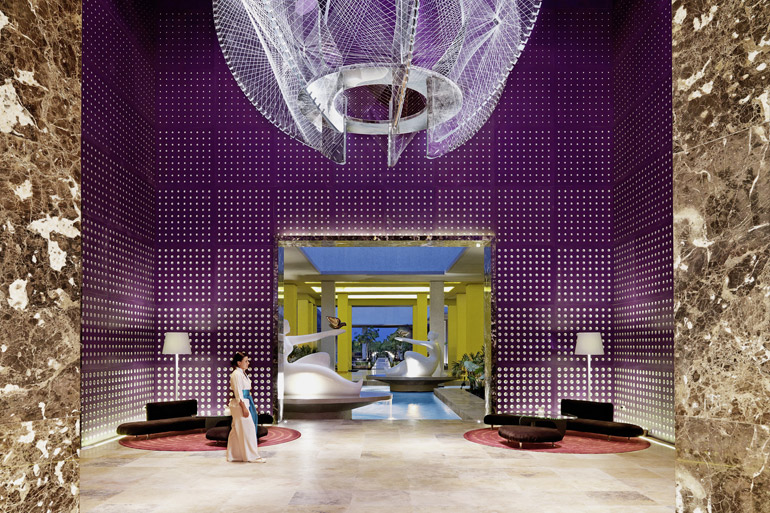 Home to Reuben's, one of the city's best-loved brasseries, as well as the country's first Nobu, O&O Cape Town really is the place to be. Chef Reuben is the Jamie Oliver of South Africa and his local homestyle fare is worth the air miles in itself. Then here's Wine Loft to consider: a spectacular three-level space filled to the brim with some of the best South African vintages. To help you choose the right grape for your meal, the hotel's sommeliers are happy to share their excellent knowledge of local wines from Stellenbosch & Franschhoek, which are all great value for money. This swisher than swish five-star fun palace boasts stunning views of Table Mountain, contemporary interiors infused with African flair and is walking distance from some of the area's top restaurants. Just ask the concierge for the hottest table in town.
Insider Tip: Movie star Penelope Cruz is a fan of Nobu Cape Town – keep your eyes peeled!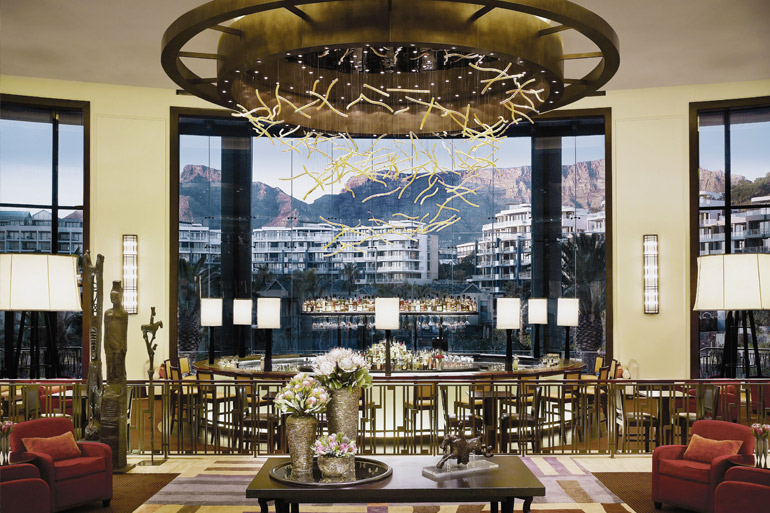 The beautiful hills of Tuscany - there is no better place to feed the body and soul. Gordon Ramsay oversees both of the restaurants within the walls of this magnificent 11th-century monastery. Foodie or fashionista, you are bound to fall for this mesmerising hideaway – it has all the hallmarks of a fairytale: romantic hidden towers, deep forests (peppered with truffles) and dazzlingly charming handsome waiters at every turn. Surrounded by shaded olive groves and avenues of cypress trees, there is no better place to introduce your palette to gourmet Italian cuisine, and dining here, is an experience you and your tastebuds will never forget.
Insider Tip: The traditional Tuscan cookery programmes at Castel Monastero are some of the best in Europe. Roll up your sleeves!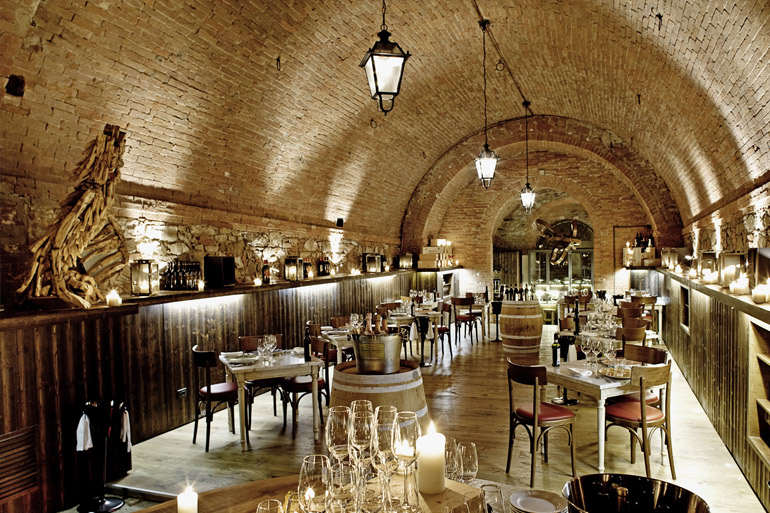 Out of Thailand's many stunning palm-tree-strewn islands, Koh Samui is the one that stands out for its cuisine. At Rocky's Boutique, a cheerful, little-known tropical oasis on the south east coast, award-winning chef Aziz Awang has become famous for his daring dishes. Served in the resort's fine dining restaurant, this is French cuisine with a distinctly modern twist. The Dining Room overlooks the beachfront, where you can watch long-tailed fishing boats sail past. Thai cookery classes, snorkelling in colourful coral reefs and trips to Lamai provide plenty of entertainment, but it's at night that the hotel really comes into its own. With an abundance of low-level lighting giving the place a warm gentle glow, it's easy to see how this small familyrun resort has won so many admirers over the years.
Insider Tip: The 150-day grain fed Australian beef Rossini with foie gras, pain perdu, baby spinach and black truffle sauce comes highly recommended – it's one of Aziz's signature dishes.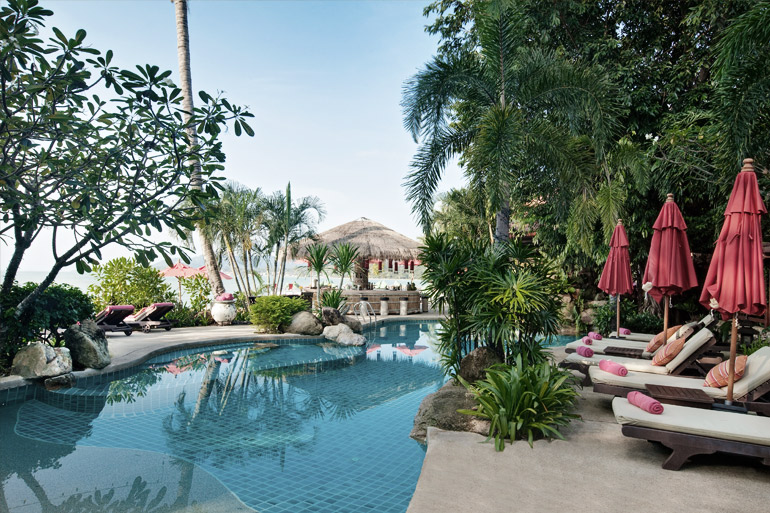 Boom! With stellar view like these, this has HAS got to be Bangkok's sexiest address. Book a table at Vertigo Restaurant & Moon Bar and this spectacular open-air rooftop setting will be yours for the night. Located right in the heart of the city on South Sathon Road, Banyan Tree Bangkok gives you access to some of the chicest eateries this Asian metropolis has to offer. But right under your roof, there's plenty to whet the appetite: classic Cantonese, teppanyaki or contemporary Thai fare, for starters. There's even a riverboat anchored nearby should you wish to whisk your beloved away on a watery sightseeing tour of the city accompanied by a menu of crab claw coconut broth and steamed snow fish.
Insider Tip: Avoid being taken all round the houses in a tuk-tuk and stick to the Sky Train – there's a station just ten minutes from the hotel.