A Kuoni holiday is always an experience, but it can be all the more exciting with kids in tow. We have a fantastic range of family escapes, from relaxing beach resorts to wild jungle adventures. Our experts have tested them themselves, so they can share their first-hand advice on where to go and how to make the most of your time. We asked a few of the team to share their Kuoni travel tales.
Claire Ross, Product Director, travelled to Sri Lanka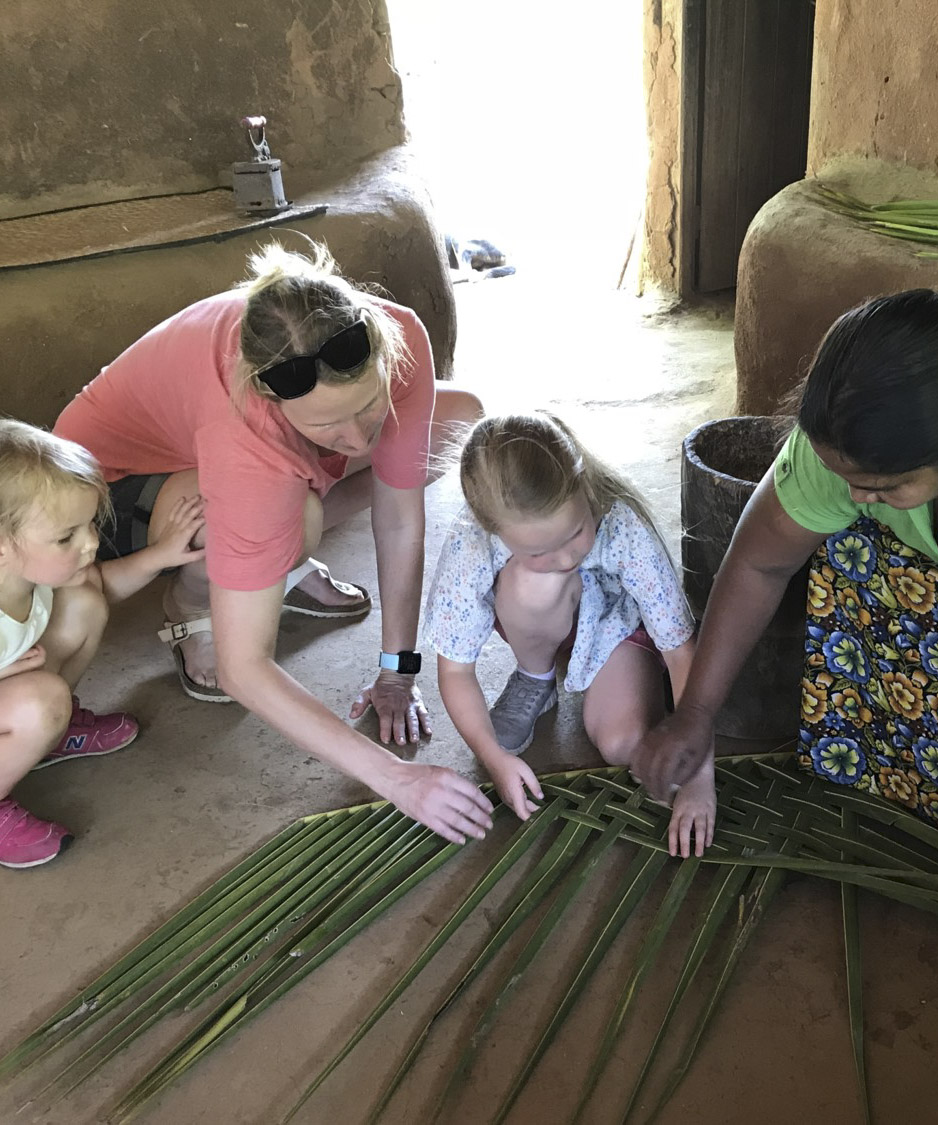 "My husband and I have always had a passion for travel, and since having kids, it has become something of a family affair. Sri Lanka is somewhere I've always wanted to visit, and a big birthday celebration was the perfect excuse. We went in the summer school holidays, so our itinerary was planned around seasonality and we factored in longer stops to limit the packing and unpacking. We travelled by private car with our own driver/guide, which was a great way to see the sights on our own schedule.
A highlight was staying in the jungle at Cinnamon Lodge. We spotted elephants on safari and spent time in a local village, where we prepared a delicious meal of flatbreads and coconut sambal, served up on a banana leaf. I was worried that the spicy flavours would prove challenging for little taste buds, but surprisingly, they had a new-found adventure for food and embraced the cuisine with gusto. The hospitality of the Sri Lankan people blew us away; they made the trip so special for the children and everyone we met treated them like VIPs.
Our final hotel was beautiful Uga Bay on the East Coast – perfect for beach weather during the UK summer. We made so many once-in-a-lifetime memories in Sri Lanka and the kids talk about this holiday to this day. If you're hesitant about going long haul with children, then don't be; the life experience they come away with far outweighs any concerns of being outside your comfort zone."
Matthew Hodgson, Head of Digital, travelled to Mallorca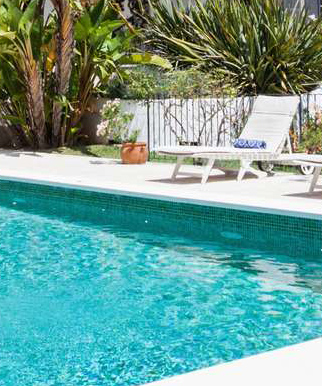 "Last summer, we took the family on a relaxing villa holiday in Mallorca. Our villa was tucked in the countryside, so it felt secluded, yet we were just a short drive away from the old town of Pollença. On arrival, we were relieved to skip the lengthy car hire desk queues as our CV villas representative took us straight to our car, and we were out of the airport in less than 15 minutes.
Arriving at the villa, our kids' eyes widened at the sight of their own private pool, and it was lovely to find a welcome pack filled with essentials like bread, pastries, milk and ice-cold beer in the fridge. I'd say there are many benefits to a villa holiday over a hotel. We loved the privacy of our own indoor-outdoor space, the home-away-from-home vibe and getting stuck into the cooking was all part of the fun. We woke to lazy, al-fresco breakfasts by the pool and later ventured into town to dine in a local tapas restaurant or buy fresh produce for the evening barbecue.
Having a car is the best way to see the attractions at your own pace. We explored sleepy villages and had beach picnics, but our favourite outing was to the pretty harbour town of Port Soller. As it was my wife's birthday, I booked her in for a surprise spa day at the five-star Jumeirah Port Soller Hotel and Spa and took the kids to a waterpark while she indulged in some pampering. We then spent the rest of the day enjoying the beach and strolled down the promenade lined with tempting seafood restaurants."
Nicole Henshall, Store Manager at Kuoni John Lewis Southampton, travelled to the Maldives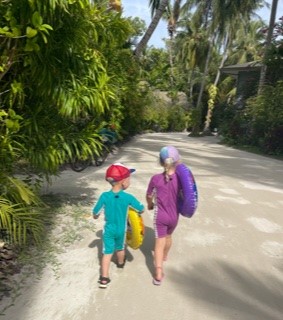 "We recently returned from another family holiday at my favourite Maldives island, Kuramathi Maldives. As one of the larger islands, this is a superb choice for children as there's plenty of space to run wild, but the resort's stand-out highlight is the kids' club. My little ones loved dressing up as pirates on treasure hunts, searching for hermit crabs on a nature walk and learning about sustainability through gardening activities and a visit to the marine centre. You can drop them in at any time throughout the day, and it's open till 7pm; plus, there's babysitting available if you'd like to sneak off to one of the a la carte restaurants for some grown-up dining. We chose the standard all-inclusive package, which includes all meals at your allocated buffet restaurant, which suited the kids. The food is amazing and the chefs are on hand to cater for any dietary requirements.
When the kids weren't running riot in the kids' club, they played in the pool and met the incredible marine life by the jetty – the best spot for rookie snorkellers. Our room was a Superior Beach Villa, which was so spacious, and the children loved the novelty of the outdoor shower. For those travelling with older kids, I recommend a Two Bedroom Beach House, which have even more space to stretch out. My daughter loved the holiday so much, she's saving the pennies in her piggy bank for her next trip to the Maldives!"
Heather Flanagan, marketing team, travelled to Mauritius and Dubai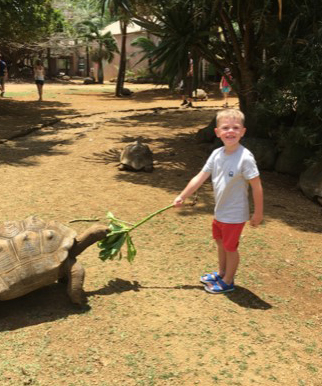 "After several years of bucket-and-spade Europe holidays, I was ready to try something adventurous (but not too adventurous) with my two boys, aged 8 and 4. I'd been to Mauritius in the pre-parent years, and knowing it was a safe, friendly destination with not too much of a culture shock, it was the perfect place to acquaint them with the wider world. To break up the flights and add some contrast to the holiday, we added on a few nights in Dubai. Our first stop was JA Ocean View Hotel, which has a fantastic location on 'The Walk', a safe, pedestrianised area packed with shops and eateries. Dubai has so much to do for children; we enjoyed fun-filled days exploring the malls and theme parks and had a blast sand boarding in the desert. Dubai has so much to do for children; we explored the malls and theme parks and had a blast sand boarding in the desert.
Next, we were bound for our headliner destination: Mauritius. We chose Zilwa Attitude for the family-friendly feel and authentic experiences. The resort is small and enclosed, so it's perfect for letting the kids run free without the worry of them getting lost. As well as the activities in the resort – treasure hunts, pirate play in the kids' club, snorkelling and watersports, we discovered the island by private car. We marvelled at Hindu temples, impressive waterfalls and haggled in the markets of Port Louis. It was magical to see the kids meeting the island's famous giant tortoises up close. Mauritius has a mix of culture, beautiful scenery and warm and friendly people, and I'd highly recommend it for a family holiday."
Linda Taylor, Personal Travel Expert at Kuoni Metrocentre, travelled to Malaysia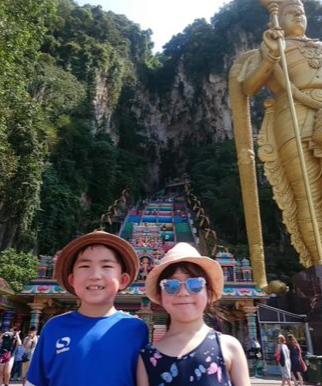 "My son has always wanted to see orangutans in the wild. So, to celebrate my birthday in style, we planned a city, beach and wildlife multi-centre in Malaysia. We began in Kuala Lumpur, staying at The Majestic Hotel Kuala Lumpur, a grand, old-worldly hotel set in a historic part of the city. The kids loved exploring the city parks and sampling spicy dishes on a street food tour of the buzzing night market.
After a few days in the capital, we flew to Borneo. Our three-day Borneo Rainforest experience takes you to Borneo Rainforest Lodge, where you'll have the chance to spot all kinds of wild and wonderful creatures – pygmy elephants, crocodiles, monkeys and of course, orangutans. Whilst in the rainforest, we rose to sunrise boat safaris, spent our afternoons cooling off in the pool and in the evenings, watched flying squirrels glide through the treetops.
For the grand finale, we travelled to Gaya Island Resort for beachside relaxation. The resort is on a jungle-clad island and as it's within a Marine Park, it's a dream for snorkelling. This is an ideal spot if you want nothing more than low-key relaxation – think swinging in hammocks on the sand, shell hunting and kayaking. For more activities, such as kids' clubs and an adventure playground, Shangri-La Rasa Ria is a popular alternative."
Inspired?
---
We have family travel experts who have been all over the world with their children, so call us, chat online or visit us in store and we'll plan a family holiday you'll always remember.
This feature was published on 22nd March 2022. The information within this feature is correct to the best of our knowledge at the time of print. Feature by Heather Flanagan.