The islands of the
Indian Ocean
top many a holiday wish list, and the
Maldives
and the
Seychelles
both pack a punch when it comes to dazzling beaches, clear waters and luxury accommodation. But take a closer look and you may find that one suits you better than the other.
Islands and beaches
Maldives
The Maldives is a picture-perfect archipelago where tiny islands are scattered like jewels across the ocean. With just one resort on each island, you'll be in your own exclusive island bubble; one of the main reasons the Maldives is a favourite with honeymooners. The islands are flat, surrounded by pristine white sand beaches, and vary in size, but even the largest resort island can be walked end-to-end in under an hour. Many of the islands have a house reef, with incredible marine life just moments from the shore – perfect if you prefer snorkelling on your own terms. For most holidaymakers, the capital, Malé, is seen fleetingly as they fly in and out – although day trips are possible. Many of the islands here are uninhabited, perfect for unforgettable Robinson Crusoe-style experiences.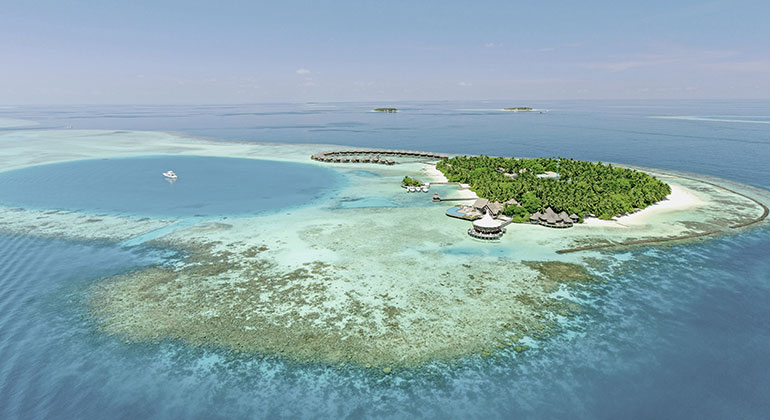 Seychelles
Larger than the one-resort islands of the Maldives, the Seychelles islands offer more to explore. Its beaches are diverse – some desert-like and sprawling; others more dramatic with huge granite boulders and palm forest. Mahé is the main island, home to the Seychelles' charming colonial capital, Victoria. Beau Vallon on the north coast is one of the biggest and best beaches – a sweeping white sand bay fringed with palm trees. North of Mahé, Praslin is an island of creeks, coves and forest, with a particularly impressive underwater world. The Seychelles other main islands include romantic La Digue – walkable in around an hour and characterized by unruly heaps of granite boulders tumbling into the sea and the mountainous Silhouette island – great for hiking. Island hopping is popular here, alongside splitting your time between a couple of resorts.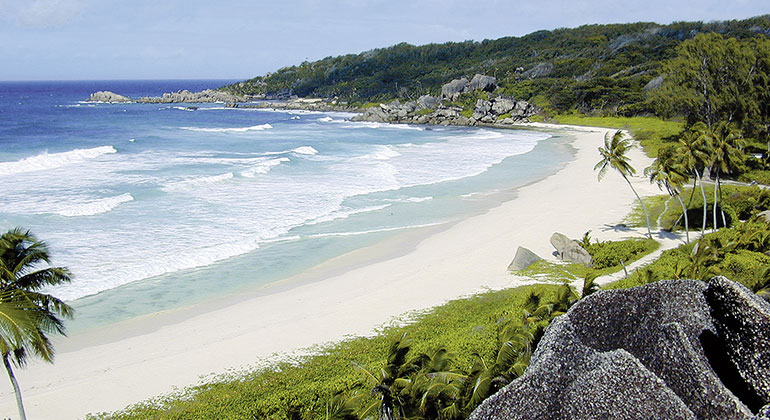 Accommodation
Maldives
You'll be pleasantly impressed by the choice of resorts in the Maldives, with family-friendly options, simple and sociable dive resorts, larger all inclusive offerings and tiny boutique hideaways. And you'll find everything from rustic beach bungalows to the sleekest contemporary villas. Impeccable service, sand floor bars, open-air bathrooms and – at the luxury end of the scale – private Jacuzzis or plunge pools are archetypical of a Maldivian resort. The iconic overwater villas are deservedly popular, providing direct access to the ocean and uninterrupted views.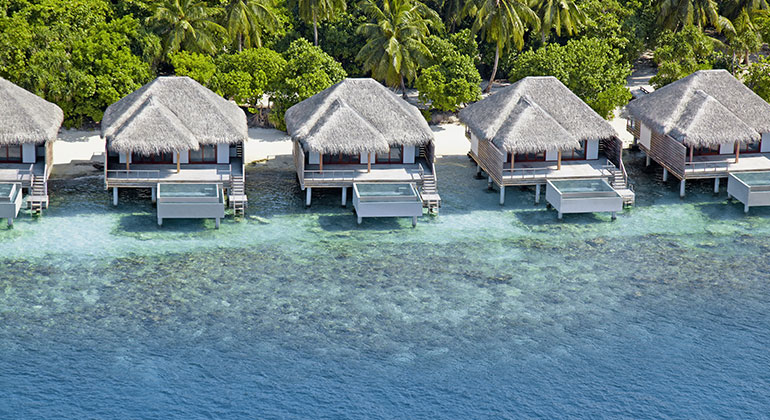 Seychelles
Hotels in the Seychelles range from one-resort island retreats to large family-friendly options. All enjoy stunning natural settings. Even the larger resorts manage to exude seclusion and privacy thanks to the acres of grounds they cover, like at Constance Ephélia, where there are 270 rooms spread throughout sprawling verdant gardens. Décor styles range from Creole through to colonial and contemporary, and the types of accommodation includes hillside chalets, villas on stilts over the ocean, beachfront suites and pool villas.
Dining
Maldives
Dining in the Maldives is an international affair, with all types of cuisine covered. Options vary hugely by resort, so it's worth bearing that in mind when choosing your island – you can't pop to a local restaurant down the road here. Private dining experiences are big news in the Maldives. Romantic candlelit dinners under starry skies are the signature dining experience, but you can pretty much opt to dine anywhere you wish. Baros Maldives' restaurant, The Lighthouse, is an architectural delight, and the Maldives is also home to one of the world's most iconic dining venues – the underwater restaurant, Ithaa, on Conrad Maldives Rangali Island. Many islands offer an all-inclusive option, and this is one part of the world where it makes sense to opt for the complete package.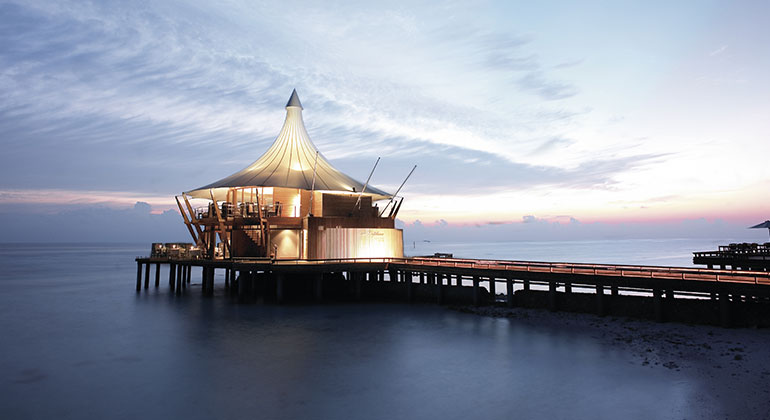 Seychelles
The Seychelles offer an eclectic mix of cooking styles left behind by various colonies over the years. From French know-how to African spices, Chinese taste combinations and Indian heat, it's created something uniquely Seychellois. Local specialities such as red snapper and barracuda are found on most menus. Whilst the food is outstanding within the hotels – including at Story Seychelles floating Japanese restaurant, Seyshima – you must get out and eat locally.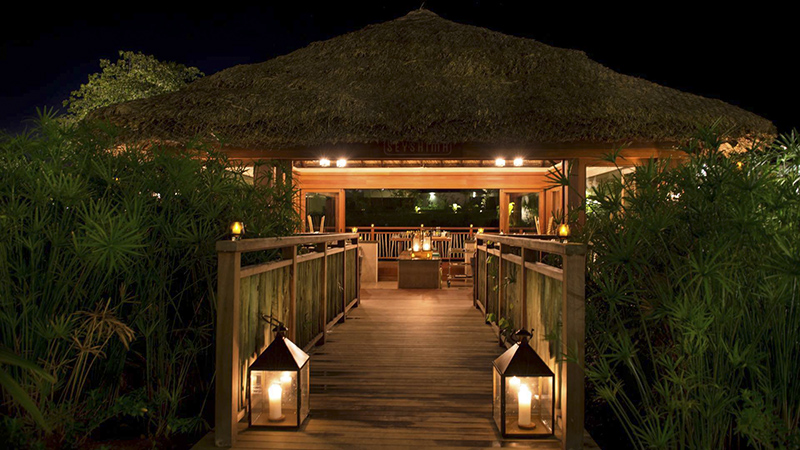 Spas
Maldives
You'll find some of the most luxurious spas in the world in the Maldives, where couples massages and personalised programmes come as standard, and treatments are often indulged in overwater or on a private island. Some of the more unique spa locations include The Floating Resort by ScubaSpa and Lily Beach Resort & Spa At Huvahendhoo, where you can marvel at the marine life through a glass floor while getting a muscle-melting treatment.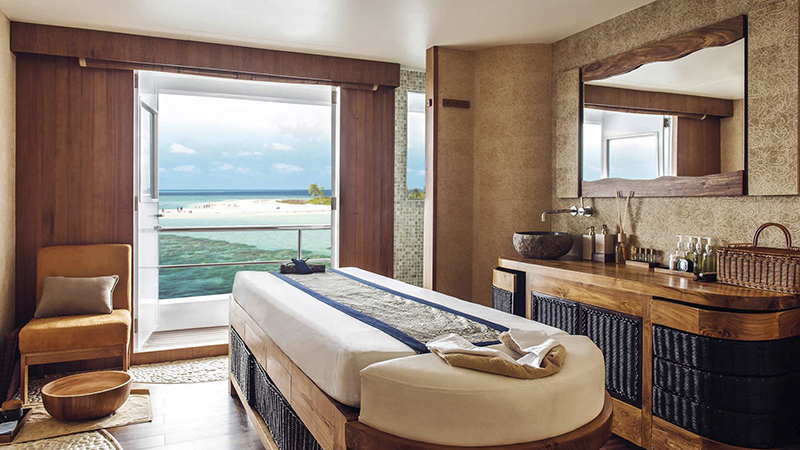 Seychelles
The Seychelles are well known for their stunning spas and you'll have plenty to choose from, with both traditional Seychellois and Asian-influenced treatments found across this scattering of islands. The sprawling village-style Constance Spa at Constance Lémuria has a modern gym and state-of-the-art treatments, whilst the petite spa at Cerf Island Resort has a more rustic feel, hidden on a hillside surrounded by palms.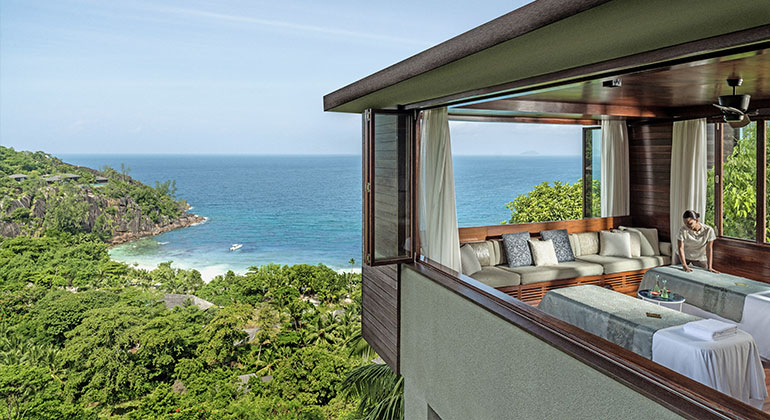 Excursions
Maldives
The Maldives is the home of 'no news, no shoes'; you could easily spend your time here doing not very much at all. Most activities are water based – and the best place to be is underwater. Delve deep into the aquatic world here and you may find yourself drifting alongside turtles, reef sharks, whale sharks and manta rays. Sunset cruises offer the chance to spot dolphins, and visits to local islands are a great way to learn about everyday Maldivian life. Guests at Constance Moofushi Maldives can hop on a boat to the tiny fishing village of Himandoo, where you can mingle with the friendly locals and pick up trinkets to take home.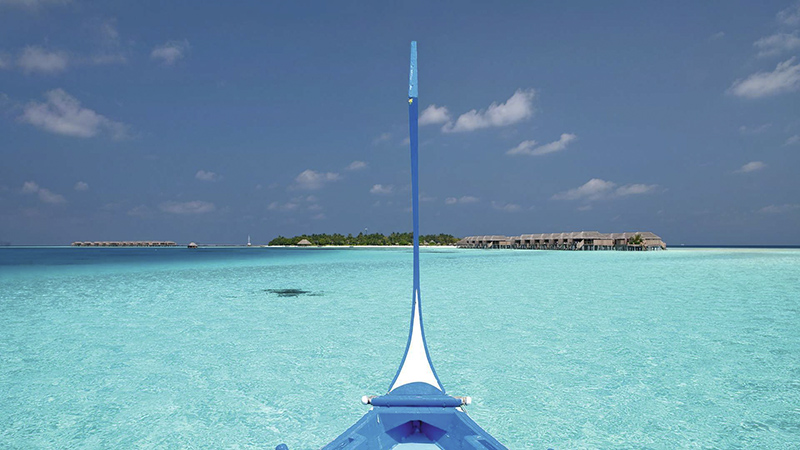 Seychelles
Walking through nature reserves, exploring local villages, hiking, diving, watersports, sampling Creole food, being cast away on desert islands . . . there's as much or as little adventure as you wish in the Seychelles. If you're looking for the most popular excursions, island hopping and a trip to Curieuse Island to spot the Aldabra giant tortoise are at the top end of the list.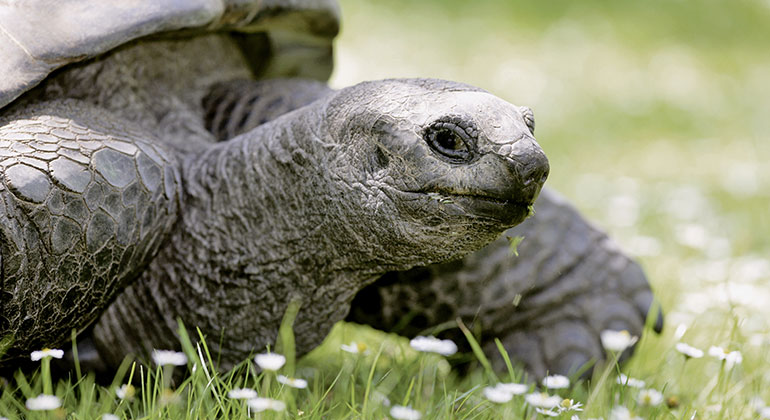 Inspired?
---
Finding the right holiday for you is what we're all about.
Whether you've chosen between the Maldives and the Seychelles or need a little more help deciding, our knowledgeable Personal Travel Experts are here to help.