Valletta in Malta has recently been crowned one of the 'Best Cities in the World' in the Condé Nast Traveler's Readers' Choice Awards and holds the title of European Capital of Culture 2018. So what makes this walled city so special? We ask local guide, Louise why we should visit the capital of Malta.
How would you describe the city?
Valletta is a unique experience. It has a striking balance between an ancient city and a modern vibrant space, which no other city can match in my opinion. It is set between two harbours with breathtaking views on either side and, because of its size, it's very easy to navigate.
On every corner of Valletta you'll find a historical monument, cathedral, palazzo or museum, which has earned Valletta its UNESCO World Heritage Site title. There is a fusion of quaint cafés, wine bars and restaurants serving delicious Maltese food and, because all the locals love their food, the portions are very generous! In most cities you'll find people rushing around and far too busy to assist with directions; but in Valletta you'll find very welcoming and friendly locals usually happy to stop for a chat.
Tell us about the history of Valletta…
Until the 16th century, Valletta was a barren strip of land apart from a small watch tower called St Elmo. The Knights of St John, a Catholic Military Order, planned the city as a fortress to defend Christianity. The new city was to be called Valletta in honour of the French Grand Master Jean Parisot de Valette who commissioned its construction. Valette became the Order's hero when the Knights defeated the Ottoman Empire who tried to invade the island. This brave victory is known as the Great Siege of Malta and is highly celebrated every 8th of September.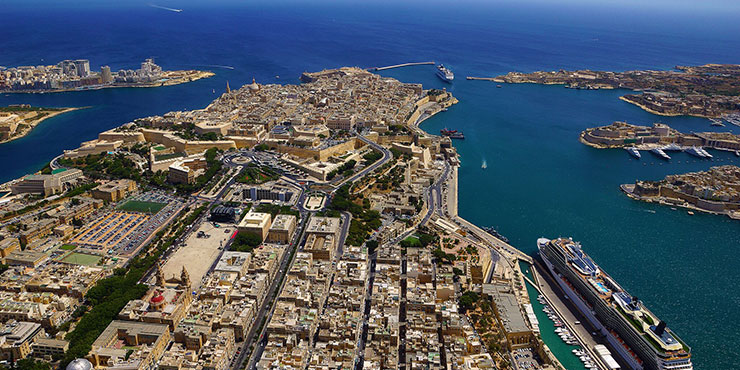 If we were staying a few nights, what sights would you recommend?
The Malta 5D is a fun way for all the family to learn about the history of the Maltese Islands, complete with moving seats and water spray. I'd recommend the Upper Barrakka Gardens because of the stunning harbour views; here history is brought to life daily at noon with gun salutes fired. The guns were used to protect the harbour against naval attacks.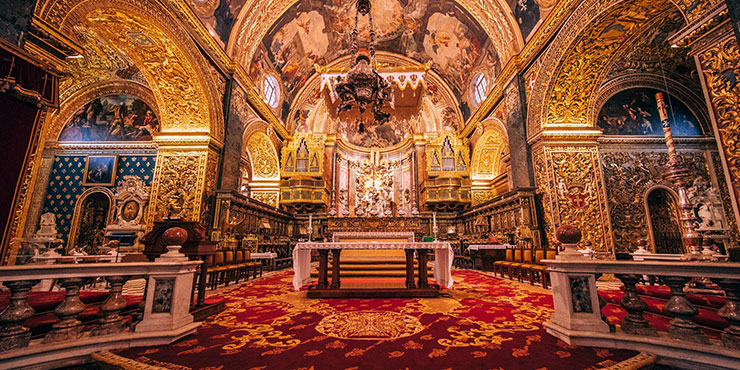 St John's Co-Cathedral is a baroque cathedral and it's a masterpiece dedicated to the life of St John the Baptist, housing the only signed painting by Caravaggio. However each and every church on the Maltese Islands is a museum in its own right.
Check out Renzo Piano's projects (the architect of the London Shard), which include the design of the Valletta City Gate and the impressive Parliament building suspended in the air. You can also take a small Maltese boat (dghajsa) to the three cities opposite Valletta harbour – you will arrive in Vittoriosa, a fortified historical city which was the first home to the Knights of St. John.
What's the city like at night?
Valletta takes on a new life at night, almost mysterious and magical, yet vibrant with people meandering the streets and enjoying the many wine bars and al fresco dining. Most restaurants offer stunning views of the Grand Harbour. The newly-restored famous Strait Street, known as Strada Stretta in Maltese, was the centre of the nightlife among American and British military men. This has been restored and is now a thriving hub with quirky bars, live music and a feel-good vibe.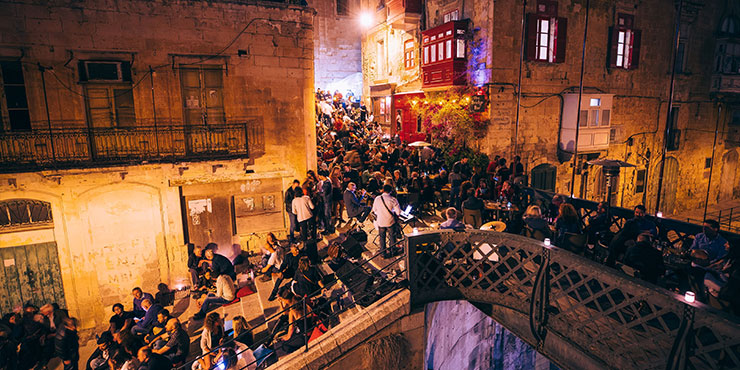 Are there any beautiful gardens in the city?
The Upper Barrakka Gardens are a must-see, not only because of the historical statues and monuments but also because the views of the Grand Harbour are stunning. You could also visit Argotti Botanic Gardens & Resource Centre in Floriana, just a short walk from Valletta. Here you can see different Mediterranean plant collections and one of the oldest specimens in the garden is an impressive Dragon Blood tree, which is estimated to be over 250 years old.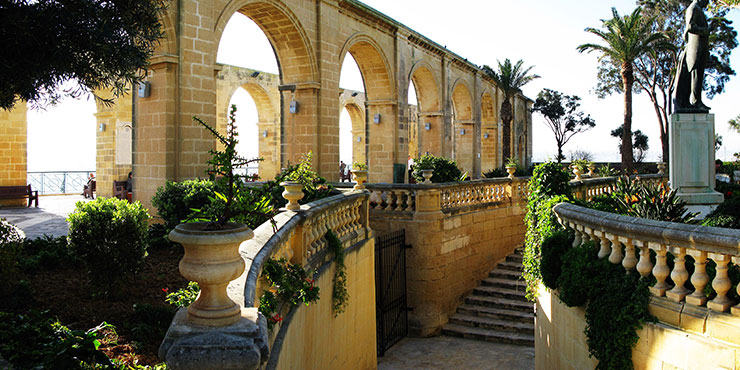 What else should we see in Valletta?
There are a number of diverse shops, mainly along Republic Street and Merchant Street, where you can find everything from clothes, jewellery, and beautiful glassware produced locally, perfect for finding original souvenirs. I'd also recommend a visit to Is-Suq Tal-Belt, a newly transformed Victorian building that houses several food stalls, a food market and an open space where you can unwind after exploring the city. Look up, down, left or right and it's guaranteed that you'll find a historical building, monument, church or museum in this beautiful city.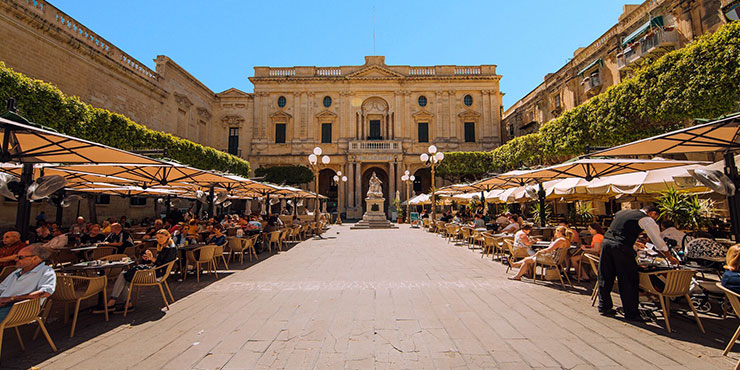 Do you have any tips to make the most of our stay?
Malta is an archipelago, so make the most of the islands and explore the north, south and the sister Islands of Gozo, as they're equally interesting in different ways. Mingle with the friendly locals, and try Maltese food, particularly ftira (Maltese flat bread with tomato puree, tuna, olives and capers); pastizzi (delicious savoury pastry filled with peas or ricotta cheese); and imqaret (a sweet pastry filled with dates). Also, make the most of enjoying the outdoors – our islands are blessed with 300 days of sunshine!