Spotting wildlife often comes down to luck. Except when you're somewhere like Australia, where every corner has some furry, finned or uniquely Antipodean animal hanging out in plain sight. We pick seven of the best places to see these weird and wonderful creatures Down Under.
Snorkel with a 40-foot whale shark
WHERE? Exmouth, Western Australia
The white-dotted whale shark dwarfs the great white, but their diet of small fish and plankton means swimming with these gentle giants is as safe as it gets. Unbelievably close-up experiences run between March and August with expert snorkelling guidance before the underwater rendezvous.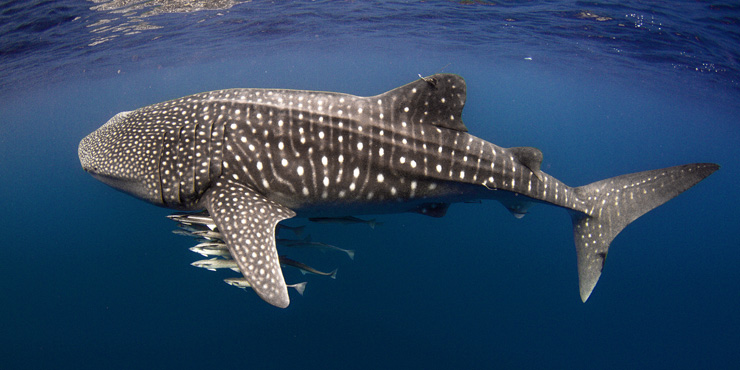 Go croc cruising in a billabong
WHERE? Top End, Northern Territory
Australia's dusty north can seem too wild and remote to be homely, but the Top End has the biggest concentration of saltwater crocodiles lurking in its billabongs. Tie in a cruise with a local guided tour of Aboriginal rock art to see Kakadu's painting of the Tasmanian tiger – an animal widely believed to be extinct.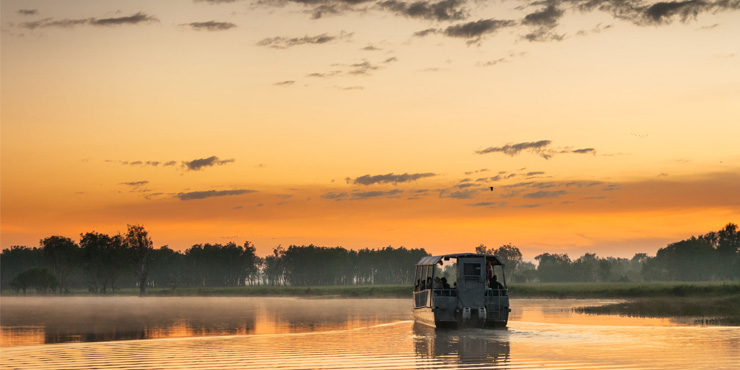 Rock up on a kangaroo and koala playground
WHERE? Kangaroo Island, South Australia
There's more than enough room on Australia's third largest island for sunbathing sea lions and a comfortable ratio of 12 kangaroos for every human living there. There are phenomenal places to stay and the animals here are as Australian as they come – we're talking kangaroos, wallabies, koala and echidna (a platypus-hedgehog-anteater type hybrid).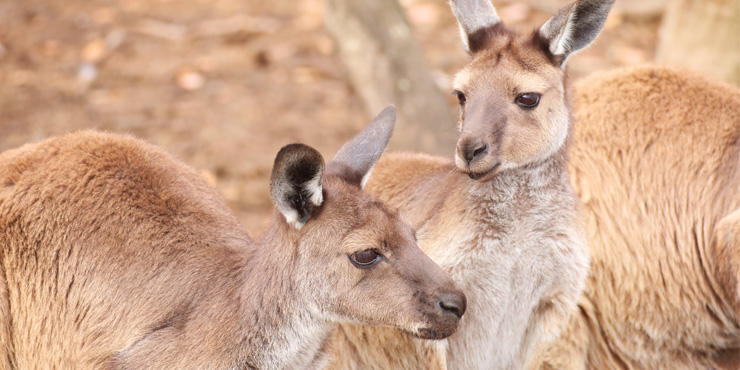 Follow humpback whales and their calves
WHERE? Fraser Island, Queensland
The world's biggest sandy island, Fraser Island, is the kind of place where you soon get used to seeing dingoes trot along the beach and sugar gliders using their built-in capes to get to their next tree pit stop. The island also helps shelter the water around Hervey Bay, creating just the right conditions for humpbacks and their calves to return every year between August and October. Kingfisher Bay Resort's three-night package includes a whale-watching cruise and 4x4 island tour.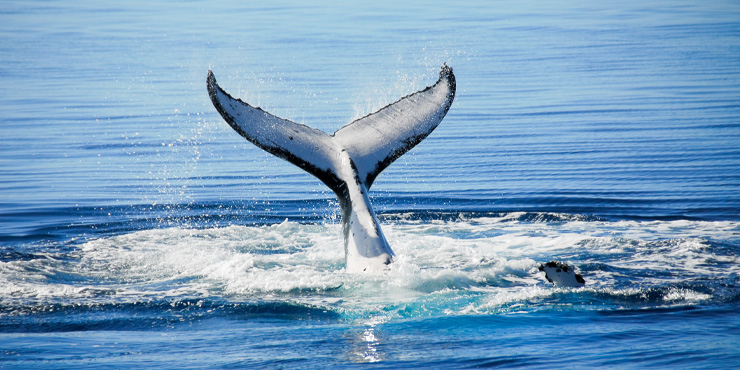 Watch a wild penguin parade
WHERE? Philip Island, Victoria
Adventures in Melbourne might begin with art, coffee and culture, but the magic of Melbourne spills beyond the city limits. Day trips from here will take you to vineyard-laced valleys and rugged sandy beaches. Philip Island's Penguin Parade is just a two-hour drive away, and is a must-do if you're into wildlife. Every evening, hundreds of tiny penguins waddle up the beach to their sand dune burrows, returning home after a day at sea. It's a heart-warming scene.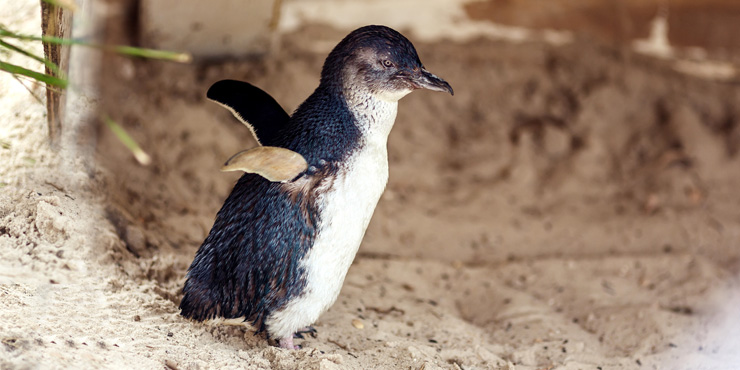 Drive Australia's devil island
WHERE? Tasmania
A third of Tasmania is protected – that means untamed national parks, bays in pristine shape and native wildlife left to thrive. Walk through Mount Field National Park's fern-filled rainforest to the sound of water rushing over vertical drops, or scramble up Cradle Mountain – a peak that looks like a stash of stones left by a giant. Tassie's 334 islands are a sanctuary for quirky creatures from wombats to wallabies, and it's the only place on the planet that the endangered Tasmanian devil still lives in the wild.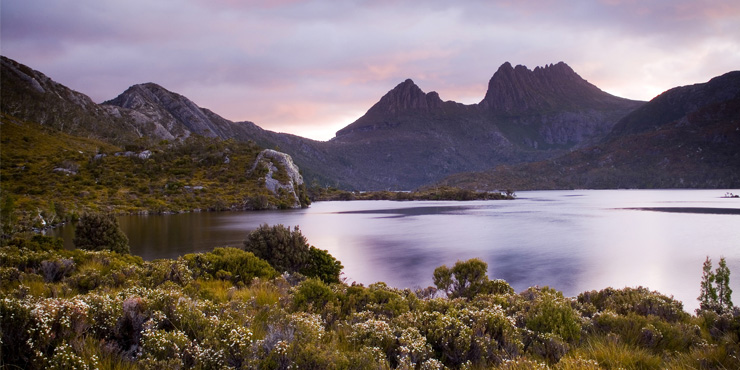 Snap a selfie with a quokka
WHERE? Rottnest Island, Western Australia
Meet the fun-sized quokka, a mini marsupial that's famous for its friendliness. They're not shy about approaching people and they're very photogenic, so strike a pose if you spot one – just remember not to touch or feed them and stay at a distance. After the day trippers have left Rotto, stay behind to spend more time with these super-smiley characters. Discovery Rottnest Island is a new luxury eco camp with direct access to Pinky Beach from the dunes, and we can easily tie in an overnight stay here.