Across the Maldives, Mauritius and the Seychelles, Constance Hotels & Resorts have a beautiful collection of retreats with authentic experiences and incredible dining. We take a closer look and tell you why to consider staying with Constance on your next Indian Ocean escape.
A world of flavours
With influences from the African coasts to the west and the Asian spices to the east, as well as centuries of western colonial inspiration, the Indian Ocean has so much delectable food to tempt you on holiday. Within the Constance Hotels & Resorts, you'll find a mix of restaurants helmed by top chefs, renowned for their imaginative dishes. Organic produce, aromatic spices and boat-fresh seafood are combined to create the most memorable food moments, wherever you choose to stay.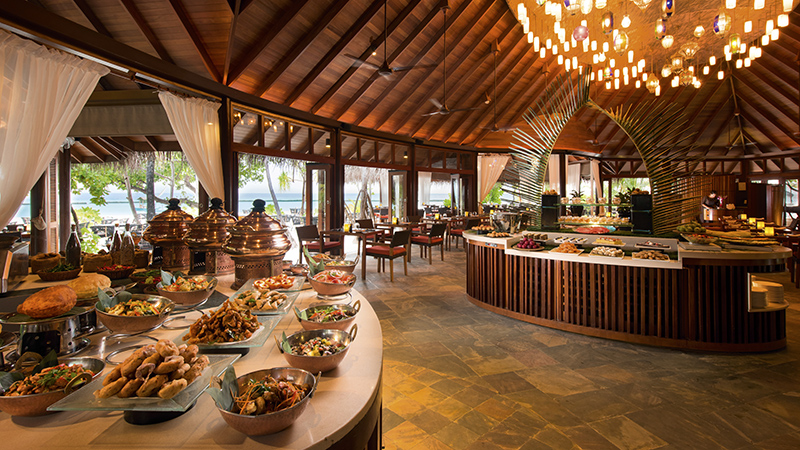 Mauritius is known for its Creole cuisine – a melting pot of African, Chinese, French and Indian flavours. Try local favourites like Boulettes (seafood-stuffed Dim Sum) and Dholl Puri (a split pea pancake filled with fiery curry), which are served across this food-loving country. The island is also famous for its world-class rum – sample the finest at The Bar at Constance Belle Mare Plage, where there are over 200 types from around the world.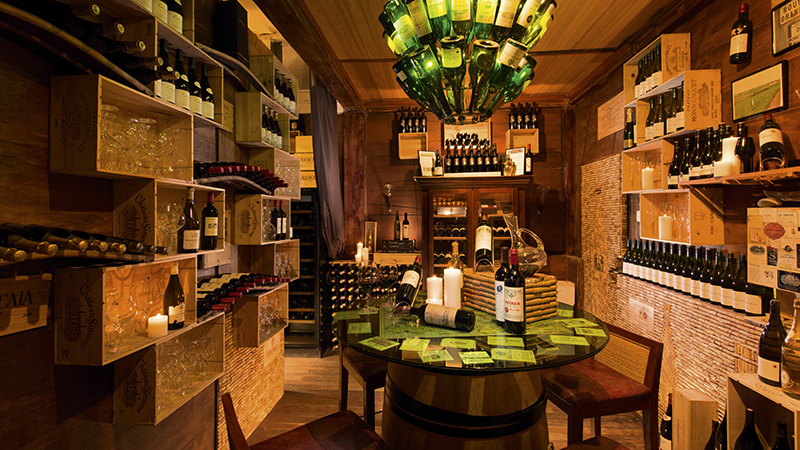 All-inclusive indulgence
If you're looking to go to town with wining and dining, we suggest a holiday in the Maldives or Mauritius. Many resorts have a choice of restaurants, from simple and rustic to extravagant and exclusive.
At Constance Prince Maurice, you'll feel like a VIP from the moment you arrive. Your holiday starts with a welcome massage to shake off any jet lag and set the tone for Seychellois life. Each day, you'll wake to a sparkling wine breakfast and be treated to a three-course lunch and dinner at a choice of restaurants. If you have room for more, the Lotus Bar puts on a delicious afternoon tea. Don't miss a unique dining experience – the floating restaurant on the lagoon is a magical place to be at sunset.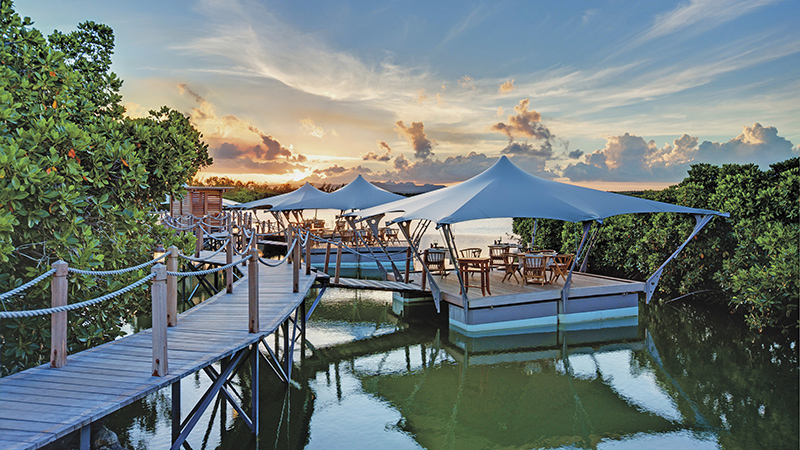 Bars stocking premium brands with extensive wine lists can also make your all-inclusive stay a little more special. Constance Halaveli, Maldives has over 150 different wines and Constance Belle Mare Plage houses 40,000 bottles in their exclusive wine cellar, where you can enjoy an evening of wine tasting. Then there are over 50 varieties of sommelier-selected wines at C Mauritius, the 'cool younger sister' of the Constance hotels. This playful beach haven has quirky eateries such as Wok 'N Roll and the Cpicerie as well as selected free watersports.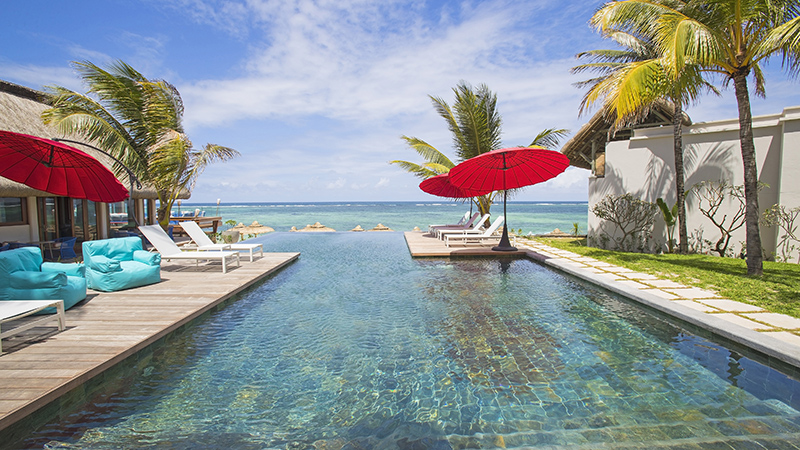 More than a beach
On an Indian Ocean holiday, a hands-down highlight is snorkelling in the reefs surrounding the islands. Manta rays, sea turtles and sharks, as well as rainbows of exotic fish can be seen just steps from the beach at Constance Moofushi Maldives. If you're looking to go deeper into the blue, visit the professional dive masters at the island's fantastic dive school. Both scuba newbies and underwater pros can explore the nearby marine sites under the watchful eye of expert guides.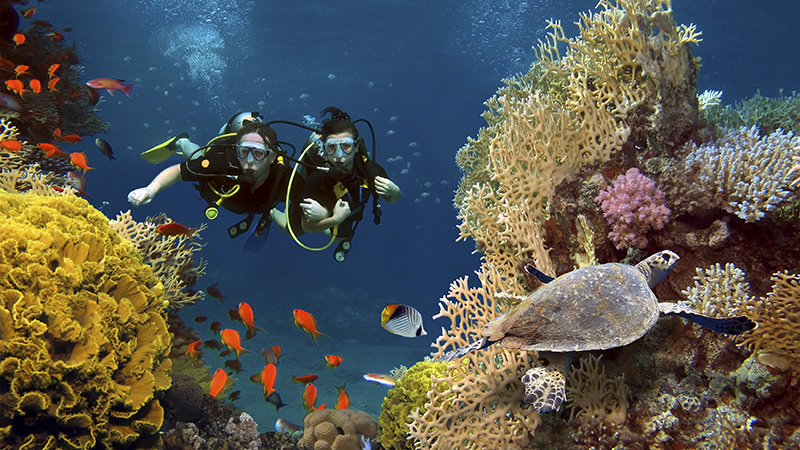 If you're more comfortable on dry land and are partial to a spot of tee-time, then consider the lush green island of Mauritius. The world's best golfers visit the island every year as it has numerous courses with awe-inspiring views. The award-winning courses of Links and Legend at Constance Belle Mare Plage are two of the best in Mauritius and if you're a hotel guest (or staying at Constance Prince Maurice), green fees are included. If you're in the Seychelles, Constance Lemuria is home to the only 18-hole golf course in the country and its setting is spectacular.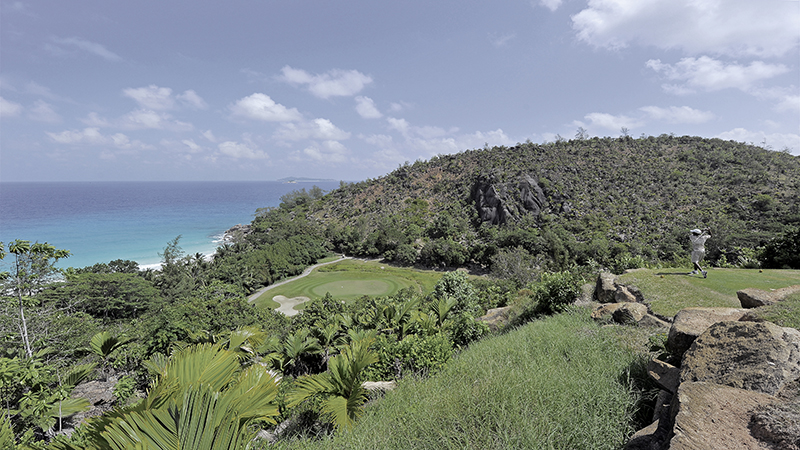 A family adventure
The Indian Ocean islands may be known as a honeymooner's paradise, but in-the-know families also flock here to stay in the excellent child-friendly resorts. The gently-sloping lagoons and wide beaches are perfect for splashing and sandcastle creations, and there are great kids clubs to entertain the little ones when you're looking for a bit of time for yourselves. Constance Belle Mare Plage is a top choice, recently voted Mauritius' Leading Family Resort at the World Travel Awards. Another good option for families is Constance Ephélia in the Seychelles, where there are activities for everyone from tots to teens. Older children can scale new heights on the climbing wall and fly through the treetops on a zip wire, and younger ones will be kept busy with daily activities like shell painting, scavenger hunts and pizza making.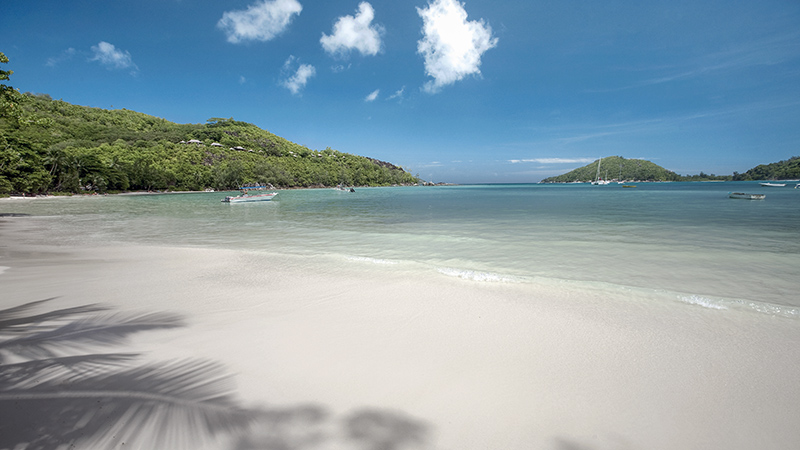 Sustainable wildlife encounters
On a tropical island escape, you may encounter some local wildlife, both on land and in the water. During the winter months, female Hawksbill turtles swim ashore in the Seychelles and lay their eggs under the sand and vegetation of the beaches. Constance Lemuria is committed to protecting this natural wonder and Robert, the resort's turtle manager, ensures the conservation of these amazing reptiles. He can tell you all about the turtles, show you their nesting sites and you may be able to witness the soul-stirring sight of hatchlings heading for the sea. At Constance Ephélia, you can meet the giant tortoises that roam free on the island's nature reserve.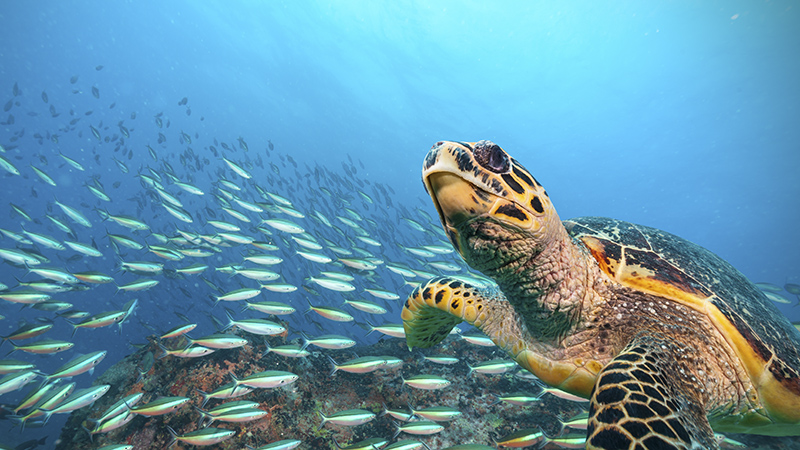 Over in the Maldives, you can take conservation matters into your own hands at Constance Moofushi Maldives. For a small donation, you can spend time with the resident marine biologist and help to plant new coral reefs in the ocean, doing your bit to protect one of the most valuable ecosystems on the planet.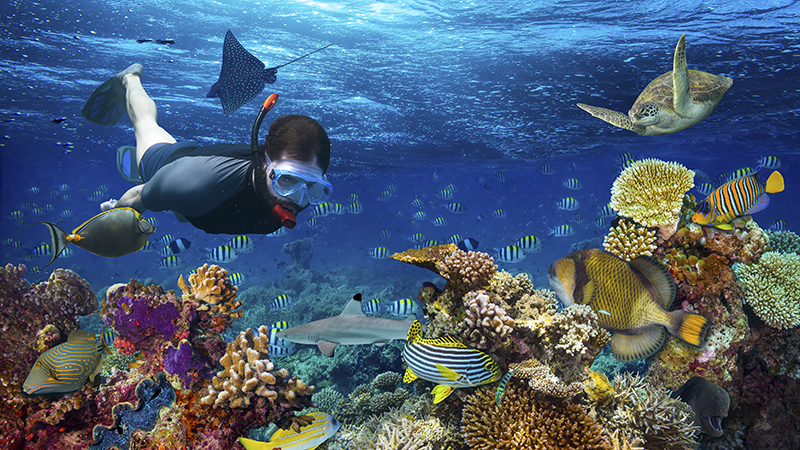 Ultimate luxury
Private pools are a hot commodity on a celebration holiday, and many of the Constance properties have spacious pool suites and plush villas to add a splash of indulgence to your stay. In fact, all 86 villas on Constance Halaveli, Maldives have their own private plunge pool, either on the beach or perched over the water. A sought-after room type is the One Bedroom Hillside Villa at Constance Ephélia, which has breathtaking views over Port Launay Marine National Park.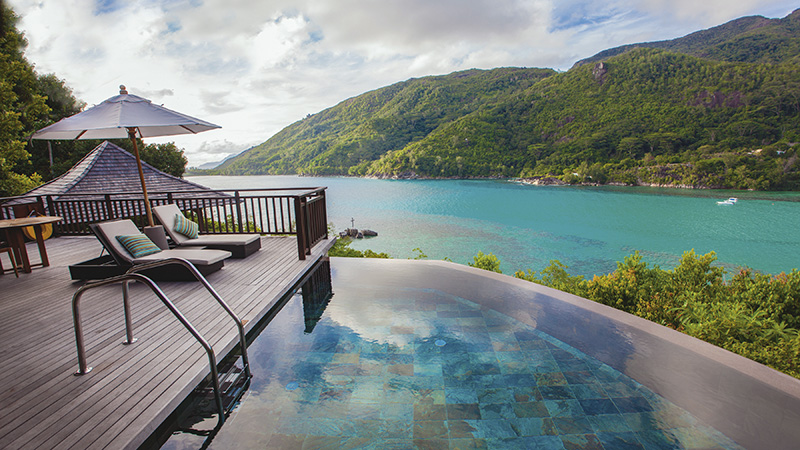 Of course, a luxury Indian Ocean retreat wouldn't be complete without a visit to a spa, where you can unwind with an aromatic massage or try a holistic Ayurvedic treatment. Each Constance Spa is beautifully designed with relaxation in mind, from the spa village hidden in leafy gardens at Constance Ephélia to the overwater spa at Constance Moofushi Maldives. Your wellness journey is personal and tailored to you; there are romantic rituals for couples, massages designed to soothe golf-swinging muscles, and even pampering treatments for the kids.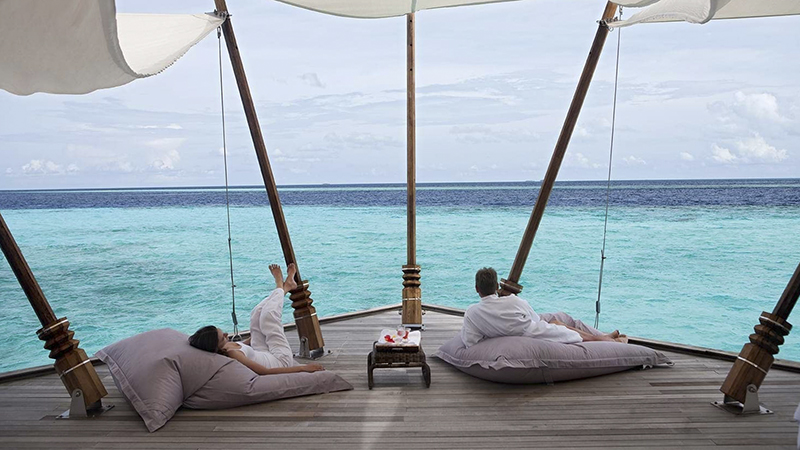 Inspired?
---
Constance Hotels & Resorts will wow you with their genuine hospitality, curated experiences and unforgettable dining. Browse our new Indian Ocean brochure brochure or chat with one of our Personal Travel Experts, who can share their first-hand experiences and recommendations.
This feature was updated on 26th June 2023. The information within this feature is correct to the best of our knowledge at the time of print. Feature by Heather Flanagan.