Fresh off a Bullet Train and sampling sushi for breakfast, we asked our Japan experts what temples, gardens and castles they'd recommend during a Japan holiday. Here are a few of their favourites…
Kiyomizu Temple in Kyoto
Walking through the narrow winding streets of Kyoto's Higashiyama District to Kiyomizu Temple is an experience. Buzzing market stalls line the steps to the temple, offering everything from pickles to pottery, before you're greeted by a stunning view of a series of Buddhist temples, glorious in splendour and colour despite their years.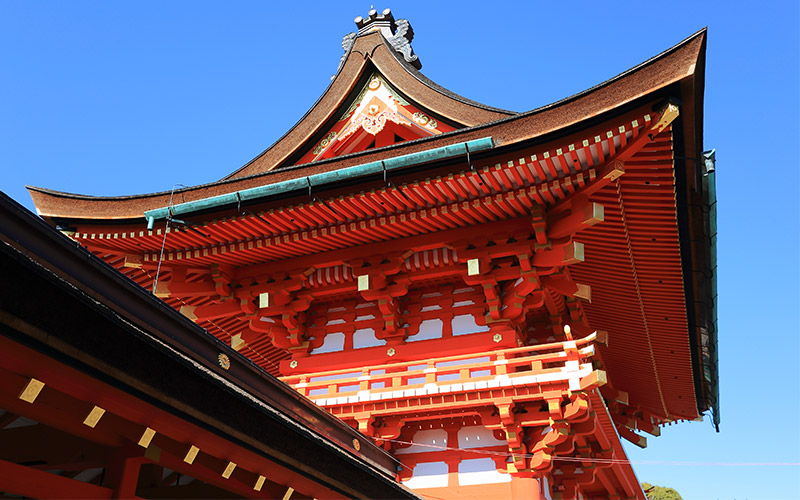 This is one of the most celebrated temples in Japan and founded in 780 on the site of Otowa Waterfall. It's now a UNESCO World Heritage Site and is known best for its wooden stage that juts out from the main hall, providing views over the numerous cherry and maple trees below. We would recommend a visit to the Jishu Shrine dedicated to the deity of love and matchmaking, where you can walk between two stones with your eyes closed for good luck.
You'll see many locals sipping from the three streams coming from the Otowa Waterfall, each said to have a different benefit: longevity, success at school and a fortunate love life. Sipping from all three, however, is said to be greedy!
Nijo Castle in Kyoto
This very grand and intimidating building really gives you a sense of how Kyoto was in years gone by. Immaculately maintained, you might feel part of those golden years as you stroll through the hallways of the castle. This UNESCO World Heritage Site is surrounded by stone walls and moats and, as you venture further into the castle and Ninomaru, the second circle of defence, you'll find the main attraction – Ninomaru Palace. Here, multiple buildings are connected by corridors with 'nightingale floors' that squeak and allowed the occupants to hear if any intruders were approaching. The beautiful gardens also give a feeling of calm to an area in the heart of the former capital city.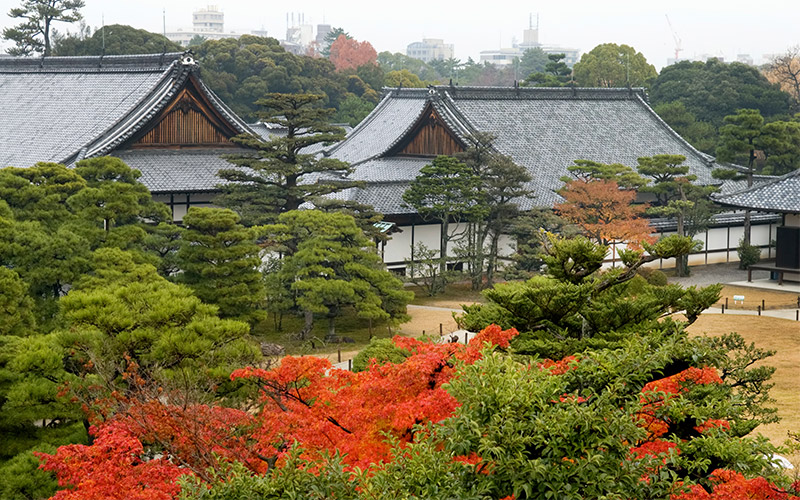 Getting around
---
Japan's transport is surprisingly easy. The Metro in Tokyo is colour coded and has a reference, for example G2 or T5, so you can tell if you're heading in the right direction. The cost of the Metro is very low and we'd highly recommend a trip on the Bullet Train during your stay. It's a real experience travelling at up to 167mph!
Sensoji Buddhist Temple in Tokyo
Located in the 'low city' area of Tokyo, the main attraction in Asakusa is the Sensoji Buddhist Temple. The impressive building is reached by walking through the Kaminari Gate, which was first built over 1000 years ago. This area is also popular for shopping on the Nakamise shopping street, which offers a mixture of local specialties and souvenir shops. A very busy area, this is a must-see on any visit to Tokyo as it really oozes Japanese character and gives a traditional feel within a massive city.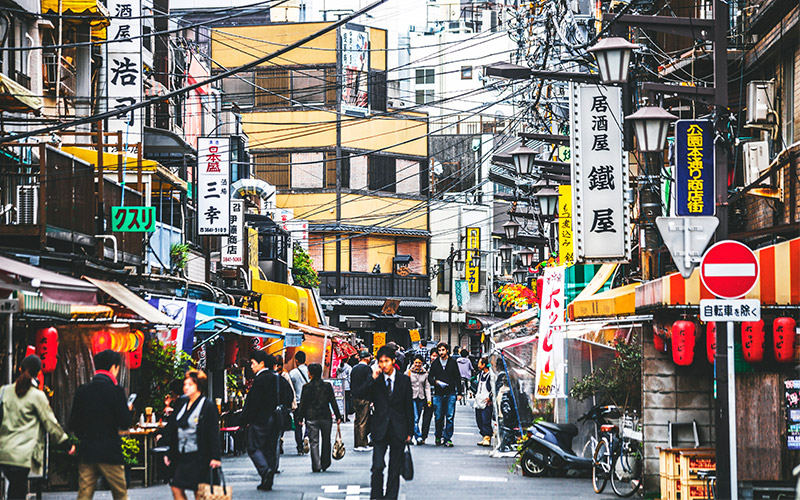 Kenroku-en Garden in Kanazawa
Widely regarded as one of the three most beautiful gardens in Japan, submerse yourself in the peace and quiet that accompanies this stunning location. While walking through, you get a different perspective as the plants, trees, ponds and waterfalls encircle you. Kenroku-en means 'garden of the six sublimities' with six attributes – spaciousness, tranquility, artificiality, antiquity, water and a magnificent view – said to create the perfect garden. As you wander past water features, bridges, tea houses, viewpoints and hidden nooks, you'll discover each of these elements. Located in the heart of the city, Kenrokuen also links to the impressive Kanazawa Castle Park.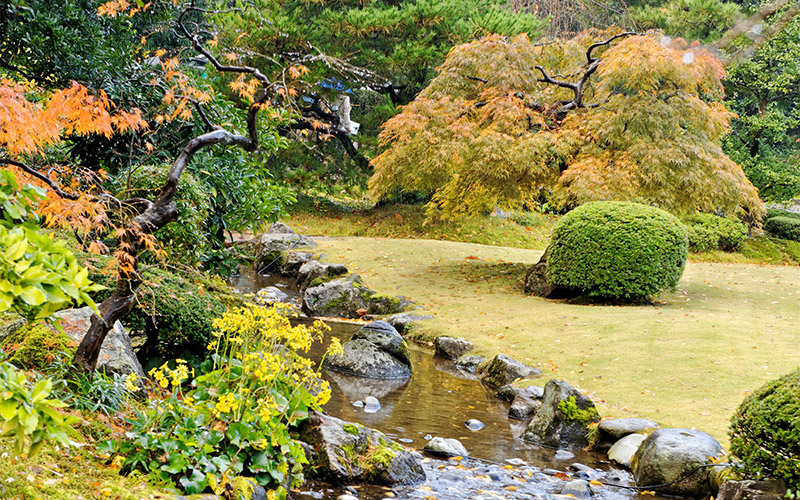 Top tips:
---
• Learn a few words of the language before you go as it's really appreciated by the locals
• Locals do not expect a tip, as this is seen as an insult to the service they have provided
• We would recommend a stay of at least four days in Tokyo
• Kyoto is more compact and you could see this in at least two full days. Osaka is only an hour from Kyoto if you want to explore further
• Kanazawa is a great place to start a journey through the Alpine Route. You'll get to see a snow wall on this route that can reach 20 metres high and the scenery is spectacular.
Kinkakuji Temple (Golden Pavilion) in Kyoto
Peace, serenity and tranquility are just a few words to describe the Kinkakuji Temple, officially named Rokuon-ji, in Kyoto. This awe-inspiring building is set on calm water and transfixes you with its beauty. This is a Zen temple and each floor represents a different style of architecture, with the top two floors covered in gold leaf. Walking around the immaculately manicured gardens, you can see this flawless building from every angle and enjoy the stunning hillside backdrop. There is an abundance of colour, not just from the pavilion but also from the surrounding shrub and tree life, which complete this amazing location.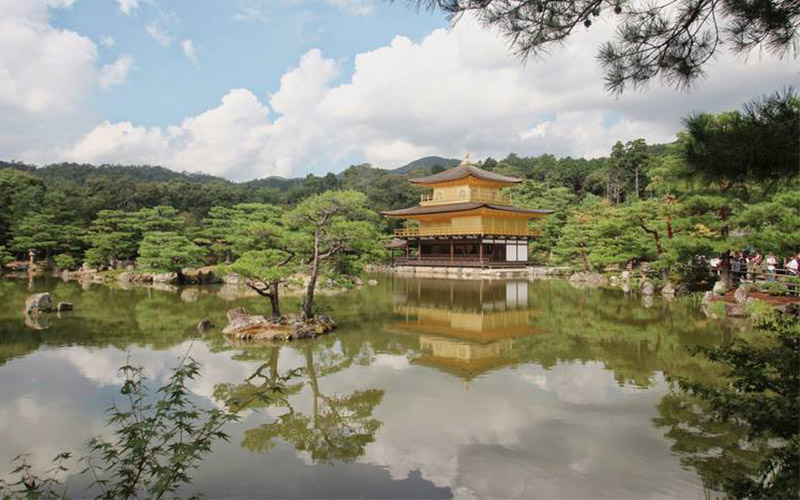 The temples of Kamakura
Charming Kamakura is known as 'the Kyoto of Eastern Japan' because of its many temples and shrines scattered across the hills. Visit the Kotokuin Temple and you can gaze up at the 13-metre- high Great Buddha (Daibutsu) before visiting Tsurugaoka Hachimangu – Kamakura's most important shrine, surrounded by beautiful gardens and lotus ponds. At Hasedera Temple, you'll see the 11-headed statue of Kannon, the goddess of mercy and one of the largest wooden sculptures in Japan, and explore the beautiful flower-filled gardens surrounding Kosokuji Temple.